« Fredo Cuomo Has Made It Necessary That We Talk About His Stinky, Sweaty White Ass
|
Main
|
The Morning Report - 6/9/20 »
June 08, 2020
Monday Overnight Open Thread (6/8/20)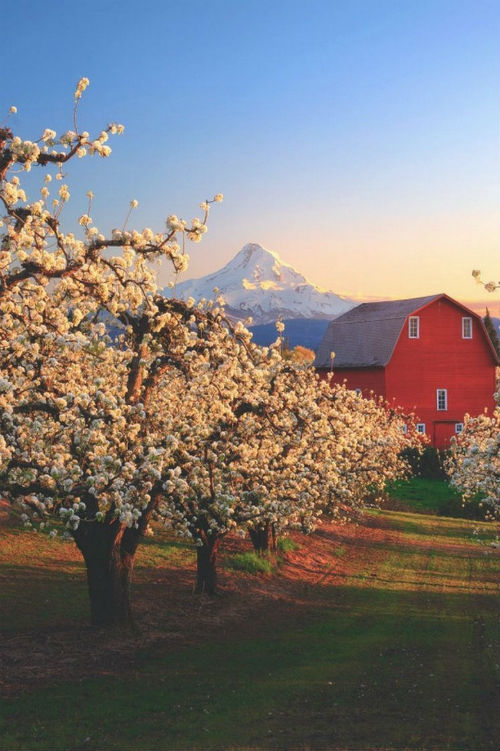 ***
The Quotes of The Day

Quote I

"Obviously we're aware of the fact that Illinois is a concealed carry state, and that many people have weapons at their disposal in their homes and their businesses,"

"Do not take matters into your own hands. Call the police." Chicago Mayor Lori "I needs my haircut" Lightfoot

Quote II

"STOP generically telling us to VOTE in response to all of the police brutality we have right now. Yes we should vote. But we have to be VERY specific. Democrats, from top to bottom, are running the cities with the worst police brutality in America right now. We voted for them,"Shaun King (Race Hustler)

Quote III

"The goal with these changes is to be more proactive in our hiring process and to ensure that we form search committees that represent a sufficiently diverse group of individuals who bring a multitude of perspectives and experiences to the table, in order to effectively recruit and retain a more diverse faculty population than we currently have across the University," Suzanne Adair, associate vice president for Affirmative Action, Penn State

Quote IV

'Though I'm not exactly sure about his mental health, some people do things for sexual gratification, but this man took things a little too far.'Unnamed physician
It appears that India does not have HIPPA laws in place.

Quote V

"I think we have this assumption that since they spend all their time on their devices, it's no big deal for them to learn remotely. But being a digital consumer and a digital learner are two different things." Janella Hinds, a social-studies teacher
***
The ONT Rant

WHERE ARE ALL YOU GUN OWNERS NOW? H/T ibguy

In the news, everything is always our fault. If there is a mass murder, we can always count on the vultures to swoop in and blame America's gun culture. They flog it for weeks on end, 24/7 coverage, hoping for gun control. And if the identity of the shooter doesn't fit the narrative, it drops off the news in mere hours.
And then at the local, state, and federal level, legally speaking, the left fucks us at every opportunity. You ban everything you can get away with. You ban things that literally make no sense. You ban shit just out of spite.
***

Chaos isn't just confined to the U.S. Western Civilization is under attack.
Video footage out of London shows how the police deliberately removed a group of young men protecting the statue of Winston Churchill, allowing it to be defaced by the mob.

The statue of Britain's iconic war leader was vandalized by Black Lives Matter thugs yesterday, with Churchill's name crossed out and replaced with graffiti that read "was a racist."

Video footage shows that a group of young men arrived before the statue was defaced to form a protective circle around it.
***

Policing the Police: The Impact of "Pattern-or-Practice" Investigations on Crime

7 Conclusion
Rooting out bias and ensuring constitutional policing is one of the most important issues of our time.
Pattern-or-practice investigations – a way to police the police – are a key tool to accomplish this.
On average these investigations have negligible impacts on subsequent homicide or total crime rates.
But, as we have illustrated throughout, this aggregate number masks important heterogeneity.
The incident that sparks an investigation into a police department is an important determinant
of how the investigation will impact policing and crime. For investigations that are sparked by
mostly civilian complaints, allegations, lawsuits or media reports of excessive force, investigations
caused a statistically significant decline in homicide and total crime rates. These investigations
saved lives – 61 per investigation, in the 24 months following investigations.
For the five investigations that were sparked by nationally visible incidents of deadly use of
force – Baltimore, Chicago, Cincinnati, Ferguson and Riverside– investigations cause statistically
significant increases in both homicide and total crime. Contrary to other investigations, investigations during this time lost lives – 179 of them, per investigation, in the 24 months following the
start of the investigation. That's 893 total. Almost 900 individuals whose potential may not have
been realized. And, we are still counting. A back-of-the-envelope calculation suggests that these
five cities converge to pre-investigation levels 51 months after the investigation and, by that time,
almost 1214 excess homicides will have occurred.
It is a long read, but an interesting one.
***

Even fat hairy barrows find an acorn on occasion.

Dear Reader (including the heroic editors of The New York Times who bravely refused to take responsibility for publishing a triggering op-ed by a sitting senator and boldly opted instead to throw one of their own junior editors to the mob),

I'll be straight with you, I'm too angry for much jocularity today. So, let's just get started.

We spent the last couple of months being hectored by public health experts and earnestly righteous media personalities who insisted that easing lockdown policies was immoral, that refusing to social distance or wear masks was nigh upon murderous. They even suggested that protests were somehow profane. But now that the George Floyd protests are serving as some kind of Great Awokening, many of the same are saying "never mind" about all of that. Protests aren't profane, they're glorious and essential—if they agree with what you're protesting about
Its a Jonah Goldberg link, feel free not to click on the dick.
***
A funny thing happened at the Botox Clinic that Nancy Pelosi frequents. Her brain froze. Cultural appropriation? What cultural appropriation? LOLGF

Democrat lawmakers, led by House Speaker Nancy Pelosi (D-CA), are facing overwhelming backlash after opting to wear Kente cloth during their nearly nine-minute moment of silence in a show against police brutality. Many users across social media questioned their motives and blasted them for missing the mark.

Pelosi and fellow Democrat lawmakers, including Sens. Kamala Harris (D-CA), Cory Booker (D-NJ), and Chuck Schumer (D-NY), took a knee on Monday for eight minutes and 46 seconds as a show of solidarity with Americans protesting police brutality and remembering those who have died, including George Floyd, Michael Brown, and Trayvon Martin. Democrats could be seen kneeling in unison, with most wearing Kente cloth — a special fabric with deep and meaningful origins rooted in West Africa — in a seeming attempt to show further solidarity with the black community. Their attempt, however, appeared to many to fall flat.
***

Former Rep. Trey Gowdy (RINO-SC) didn't take long to run his mouth. Yes, he is correct regarding Minneapolis's policing. But, just where the hell was he when the FBI rode rough shod over Joe Blow, average citizen?

Sen. Tim Scott (R-SC) and former Rep. Trey Gowdy (R-SC) both slammed the far-left's new agenda of defunding police departments, saying that the idea is ludicrous and would undermine the entire justice system.

Appearing on Fox News's "Sunday Morning Futures," Scott said that the idea to "defund the police" was a "ridiculous idea."

Later during the program Gowdy said, "Defunding the police is the single dumbest idea I have ever heard."

The same could be said for Sen. Tim Scott (R-SC )
***
I will be forthright with you. I will bow for no man, white, black, yellow, brown, purple or whatever hue he/she comes in. Had I seen the Chief of Police of Webster, MA in this position live I don't kn ow what I would have done. What a piece of fucking scum.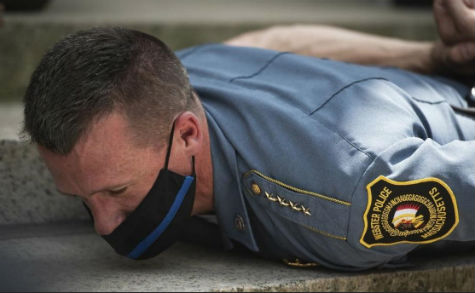 ***

The Moron Horde is a diverse group of people. I am amazed at the intelligence, artistic abilities, comic natures, caring and compassion that is exhibited here nightly. Hopefully the following questions posed do not cause a schism. Have unions lived past their expiration dates? Do we really need public sector unions? Why can't bad cops be removed?

Before he knelt on Floyd's neck, Chauvin was the subject of 18 prior complaints filed against him with the Minneapolis Police Department's Internal Affairs.

Only two of the 18 complaints were "closed with discipline," according to a MPD internal affairs public summary. In both cases, Chauvin received a letter of reprimand.

We do not know whether any of the other complaints were valid or not.

But 18 seems like quite a bit and it is certain that most valid charges are swept under the rug.

Already, the Minneapolis union signaled it wants to protect the other three officers complicit in the death of George Floyd.
CNN link warning Still on the fence regarding police unions? Perhaps this will cause you to reevaluate your position.
(CNN)As the cries for police reform grow louder across the nation, some police departments are holding their officers accountable, firing or suspending those accused of excessive force during recent protests.

One Florida police organization has said it will re-hire those very officers accused of misconduct, and that offer is prompting outrage.
On Saturday, the Brevard County chapter of the Fraternal Order of Police posted a message on Facebook addressed to the "Buffalo 57" and "Atlanta 6," saying that it was "hiring."


"Buffalo 57" appears to refer to the 57 police officers in Buffalo, New York, who resigned from the force's emergency response team following the suspension of two officers who were captured on video pushing a 75-year-old protester to the ground.

"Atlanta 6" refers to the six Atlanta police officers who were booked, five on felony charges, after being accused of using excessive force on two black college students who were leaving a protest in their car. In a video recording of the incident, the officers are seen breaking the vehicle's windows, pulling the female student out of the car and tasing the male student.
In one week there were at least 9 instances of police using excessive force caught on camera

In one week there were at least 9 instances of police using excessive force caught on camera

"Lower taxes, no spineless leadership, or dumb mayors rambling on at press conferences... Plus... we got your back!" the Brevard County F.O.P. added in its post.
***
The German-based Sig Sauer branch is reportedly on the ropes due to a variety of reasons and is set to close by the end of the year.

Multiple German media sources have carried the news of Sig Sauer's demise in that country in the past week.

Based in Eckernförde near the city of Kiel since 1951 when J. P. Sauer und Sohn GmbH relocated from Suhl in then Soviet-occupied East Germany, the firm was purchased by Swiss firearms giant SIG in 1976, forming Sig Sauer– largely to have an outlet to fulfill overseas orders for guns like the P220 without having to cut through layers of Swiss red tape.

However, since then, Sig Sauer has established extensive operations in the U.S., first in Virginia and then in New Hampshire. The American operations expanded from importing German-made guns to assembling guns with a mix of U.S. and German-made components, then finally switched to all-American production. The U.S. operation boomed and by 2007 had largely separated from its German sister company and has been responsible for much of the company's R&D. Today, Sig Sauer employs more than 2,300 in the U.S. and fills numerous large military and LE contracts, for example for the P320 handgun system, which has been adopted by the U.S. military as the M17/M18 Modular Handgun System and is a contender for the Army's Next Generation Squad Weapon, a showcase military small arms program that could be the largest in 50 years.
***
The ONT Is Always Looking Out For You. TM Never let this chick handle any of your food orders. Never. Ever. Never!
***
The ONT Musical Interlude
On this day: 8 Jun 1967
Procol Harum were at No.1 on the UK singles chart with 'A Whiter Shade Of Pale' the group's only UK No.1. In 2004 the song was named the most played record of the past 70 years. More than 900 recorded versions by other artists are known. via thisdayinmusic.com
Facts that make you say, "Huh, I didn't know that."
&&&
Born on this day: 8 Jun 1947
Mick Box, guitarist from English rock band Uriah Heep who had the 1975 UK No.7 album Return To Fantasy. They have sold over 40 million albums worldwide. via thisdayinmusic.com
***

The first thing about protesting, do not let the authorities know of your plans ahead of time. Genius Award Winner.

A Cass County man was arrested after he was accused of stealing a bulldozer from a construction site.

The driver, a 39-year-old man from rural Murray, called the Cass County 911 center just after 5:30 a.m. Friday and said he had obtained a bulldozer and was en route to Omaha to protest and deliver a message to the world about corruption and false information that he said the news media and the government are communicating.

The man warned everyone to stay out of his way, the Cass County Sheriff's Office said.
***

Tonight's ONT has been brought to you by Ankle Jewelry.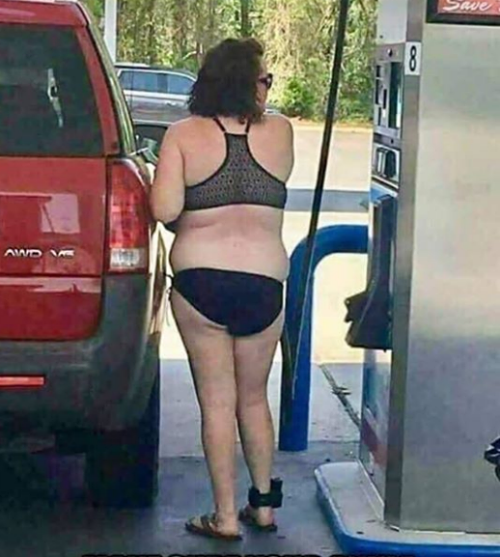 Notice: Posted with permission by the Ace Media Empire and AceCorp, LLC and the International Brotherhood of Hamsters. No shoes, no shirts, no pants, no problem.

posted by Misanthropic Humanitarian at
10:04 PM
|
Access Comments