« EMT 6/7/20
|
Main
|
A Smug And Haughty Anti-Trumper Who Is Actually Doing The Right Thing! (Yes, That Pig Is Flying) »
June 07, 2020
Sunday Morning Book Thread 06-07-2020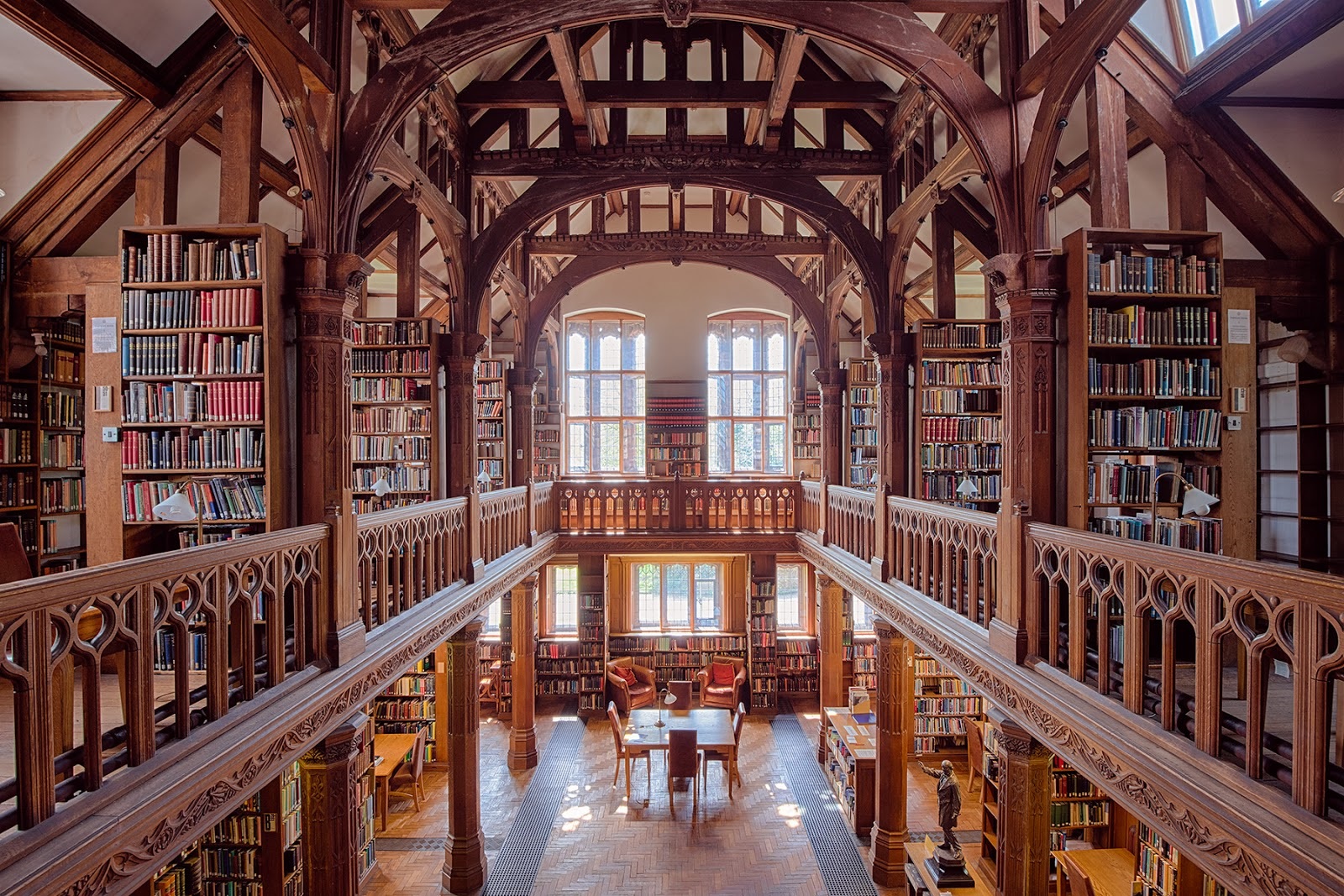 Gladstone's Library, Hawarden, Wales

Good morning to all you 'rons, 'ettes, lurkers, and lurkettes, wine moms, frat bros, crétins sans pantalon (who are technically breaking the rules), nancy boys, pansies, sops, fops, dandies, sitzpinklers and those of who have ODed on soy. Welcome once again to the stately, prestigious, internationally acclaimed and high-class Sunday Morning Book Thread, a weekly compendium of reviews, observations, snark, witty repartee, hilarious bon mots, and a continuing conversation on books, reading, spending way too much money on books, writing books, and publishing books by escaped oafs and oafettes who follow words with their fingers and whose lips move as they read. Unlike other AoSHQ comment threads, the Sunday Morning Book Thread is so hoity-toity, pants are required. Even if it's these pants, and if you've ever wanted to go incognito in a turkey farm, here's your big chance.


Pic Note:
As a bonus treat, there are also on-site bed-and-breakfast accommodations:
Hidden behind a grove of trees in Hawarden, Flintshire, a small village in north Wales located about 25 miles south of Liverpool, sits Gladstone's Library, the only prime ministerial library in Great Britain. Named after four-term Prime Minister William Ewart Gladstone (1868-74, 1880-85, 1886, and 1892-94), the 117-year-old stone building is home to the late statesman's personal collection of 32,000 books—part of the library's extensive collection of 150,000 written works focused on everything from history and politics to theology and literature.

Not only does the library house one of the most comprehensive written collections on the island, but it also offers something the average library does not: overnight stays. As a self-proclaimed bibliophile, spending the night at a library curled up with a good book sounded like a dream come true. And I'm obviously not alone in my sentiment.
More information about overnight accommodations on their Sleeping With Books page.

It Pays To Increase Your Word Power®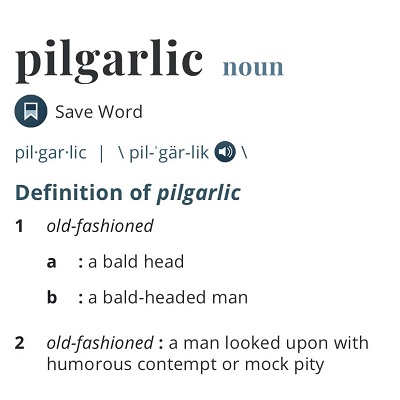 Curiously, all 3 of the definitions listed apply to Brian Stelter.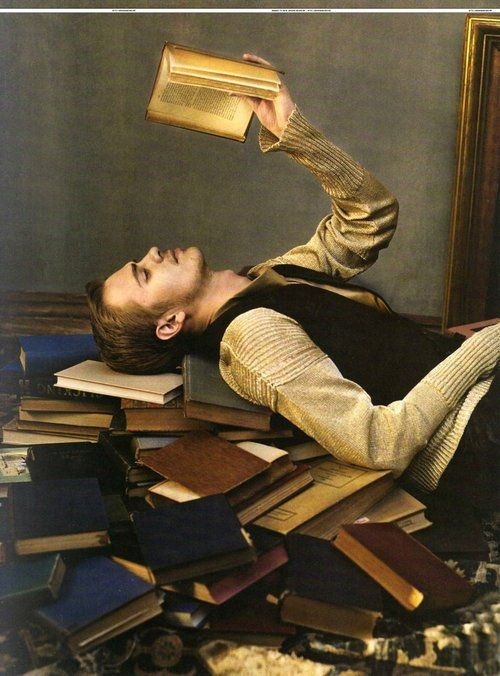 Misc. Book Notes
Translations From the Wokish is your online dictionary of SJW words and phrases. I mean words and phrases such as white fragility, oppression, epistemic violence and health equity.
So now you can keep up with the kool kidz! You may still be cancelled, but at least you'll know why.


Who Dis: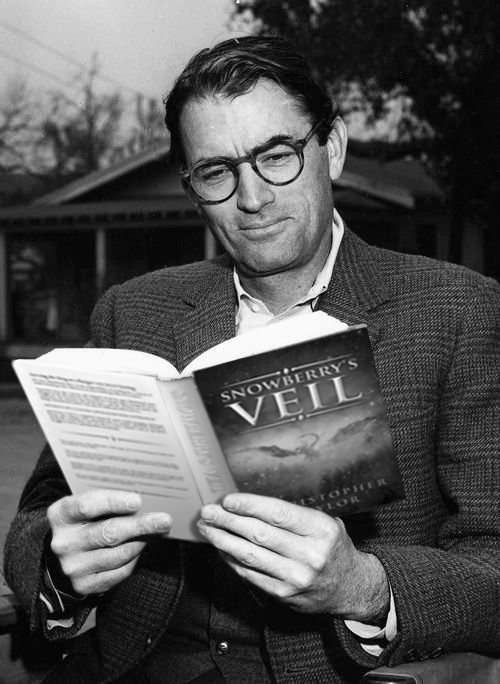 This week's celebrity is enjoying his copy of moron author Christoper Taylor's fantasy novel
Snowberry's Veil
:
Serving the king as a Ranger was never boring, but once Erkenbrand takes on the responsibility of scouting for a caravan of settlers heading to the wilderness, he faces challenges like never before. Separated from the caravan and stripped of all his gear Erkenbrand must struggle for his life before he can see his love Thealea again. Facing the snowy wilderness, the monsters that dwell there, and the creatures he meets, the Ranger Erkenbrand is alone with only his skills and will to survive. And behind it all is a secret that could doom both Thealea and Erkenbrand.
The Kindle edition is $5.00. H/t to Chris Taylor for the PhotoShopped pic of Peck. Yeah, I know I'm giving it away, but I can't resist saying "pic of Peck." It kind of just rolls off the tongue.
(Last week's 'who dis' was British actor Benedict Cumberbatch.)


Bookstore Casualty
The engineered riots earlier this week claimed one particularly heartbreaking casualty. I'm talking about Uncle Hugo's Bookstore in Minneapolis:
This is the place that picked up a self-pub book to sell before indie was a real thing and started sending it to publishers with notes along the lines of 'here's how many copies I bought, why are you not publishing this?' From the stories I've heard at cons and from other authors, they've flat-out kickstarted a lot of careers.

The store itself is only halfway regarded as a store by many, given that the owner loved collecting rare Sci-Fi books. Many also referred to it as a "museum of Science Fiction literature."
And Hugo's insurance will not cover damages incurred during a civil disturbance. Accordingly, a GoFundMe account has been set up, which has been verified as legitimate.
This article in the Federalist describes how the arsonists broke a bunch of windows and squirted in accelerant through each one. But why? But who would deliberately burn down a bookstore? I actually was so sickened, I couldn't finish the article.
You can also check Uncle Hugo's website for more information.
(h/t Hank Curmudgeon)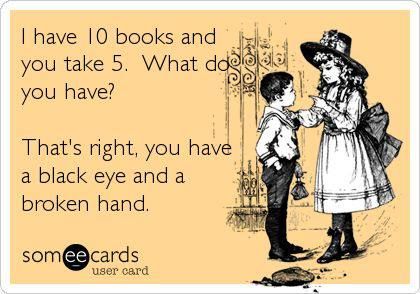 Moron Recommendations
I read Damn the Pressure Full Speed Ahead, which was I think recommended here last week. A bit more of a memoir than I was expecting, but it was interesting reading of the life of a boy from Indiana who built rockets in his basement and went on (through a number of twists) be pioneer robotic submarines for oil exploration.

Posted by: .87c at May 31, 2020 09:24 AM (ToJpl)
I am reminded of Rocket Boys, which is the autobiography of Homer Hickam, a West Virgina lad from a coal-mining family who developed a keen interest in rocketry, started designing and building his own rockets, and went on to a career in NASA.
Rocket Boys is a uniquely American memoir. A powerful, luminous story of coming of age at the end of the 1950s, it is the story of a mother's love and a father's fears, of growing up and getting out. With the grace of a natural storyteller, Homer Hickam looks back after a distinguished NASA career to tell his own true story of growing up in a dying coal town and of how, against the odds, he made his dreams of launching rockets into outer space come true.
I very much recommend this book. It is better than October Sky, its film adaption, which is OK, but just not as good.
And having read Rocket Boys, I thought it was one and done, so I never knew he wrote two sequels, The Coalwood Way and Sky of Stone.
I like stories like these, about young men growing up and using their skills and abilities to succeed, and also having the opportunity to do so. There's something about them that seems uniquely American to me.
Hickam has written a bunch of other books, too, both fiction and non-fiction.

___________
What PDT is reading:
___________
100 I am still slogging through Profiles in Corruption by Peter Schweizer. It's a difficult read, not because it's not well-written (it is), but because of the subject matter. It's very well-researched with footnotes galore. It's just downright depressing how corrupt some of our politicians are. I mean really, really depressing.

Posted by: bluebell at May 31, 2020 09:32 AM (/669Q)
I can see where Profiles in Corruption: Abuse of Power by America's Progressive Elite would be quite disheartening:
In Profiles in Corruption, Schweizer offers a deep-dive investigation into the private finances, and secrets deals of some of America's top political leaders. And, as usual, he doesn't disappoint, with never-before-reported revelations that uncover corruption and abuse of power—all backed up by a mountain of corporate documents and legal filings from around the globe. Learn about how they are making sweetheart deals, generating side income, bending the law to their own benefits, using legislation to advance their own interests, and much more.
At some point, you're tempted to throw up your hands and shout, is there anybody in Washington DC who *isn't* on the take?
___________
So that's all for this week. As always, book thread tips, suggestions, bribes, insults, threats, ugly pants pics and moron library submissions may be sent to OregonMuse, Proprietor, AoSHQ Book Thread, at the book thread e-mail address: aoshqbookthread, followed by the 'at' sign, and then 'G' mail, and then dot cee oh emm.
What have you all been reading this week? Hopefully something good, because, as you all know, life is too short to be reading lousy books.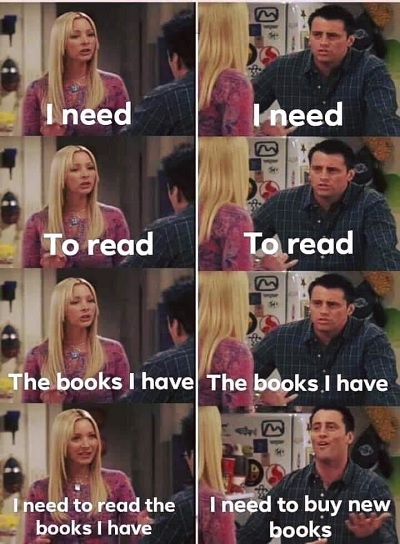 posted by OregonMuse at
09:00 AM
|
Access Comments