« Saturday Morning Coffee Break
|
Main
|
Saturday Gardening and Puttering Thread, Wild Things [KT] »
June 06, 2020
Revisiting Evergreen State [KT]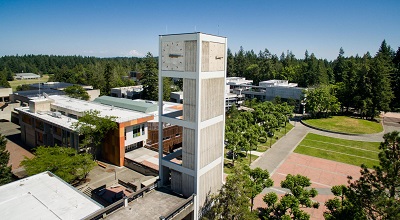 Evergreen is a progressive, public
liberal arts and sciences college
located in Olympia, Washington

A couple of days ago, Ace linked an April 2019 piece by John Sexton concerning the film "The Hunted Individual", regarding events at Evergreen State College.
Special Acknowledgment to John Sexton. one of the very few people in the paid "conservative" press who has covered the Evergreen State College racial caste system.

I have to admit that while I read most of his coverage, I only occasionally wrote about it myself. And some of it was so infuriating -- and so dispiriting, so depressing -- I couldn't force myself to read more of it.

But he kept on documenting every ugly racist bit of it.
John Sexton, April 2019:
It has been nearly two years since the campus erupted at Evergreen State College and there are still reverberations from those events happening now. Later today, the Board of Trustees will meet to discuss President George Bridges' tenure at the school. . .

This reconsideration of Bridges is long overdue. He, more than any other person, was responsible for allowing a group of Social Justice Warriors to take over the campus and ruin the school's reputation, creating a significant impact on the school's enrollment and budget. But he was far from alone. As you'll see for yourself in part three of this film about Evergreen, many of the professors on campus immediately surrendered themselves to the protesters, allowing themselves to be told where to go and what to do on the grounds that doing anything else would be inexcusable and possibly racist.
George S. Bridges is still president at Evergreen. Still maintaining the school's reputation. Even though it is hard for students to form packs of thugs to hunt down insufficiently subservient white people while classes are online due to "the virus". President Bridges thinks the inequities produced by the virus are similar to when people are killed just because they are black:
Sadly, the injustices they represent are a small sample of deaths people of color are experiencing in our country. In the havoc caused by COVID-19, there are similar disparities among those who die from the virus and those who recover. People from groups who have historically experienced discrimination, poverty, and social disadvantage are the first to lose lives to this disease.
And they are more likely to be deficient in vitamin D. But let's not mention that at progressive colleges, or in the MSM, until there have been large, randomized double-blind studies. People might inadvertently die from having adequate vitamin D levels.
Anyway, the film (and earlier ones) Sexton discusses are worth watching if you can stand it. Christian Toto has written a piece on seven movies Hollywood wouldn't make, but should. One is:
"Evergreen" - Why would a group of students demand the resignation of a gentle, liberal professor like Bret Weinstein? He dared to disagree with the social justice groupthink infecting the campus, a move that sealed his fate. Weinstein's nightmare gave "No Safe Spaces" one of its most provocative sequences. Let's get to know Bret, his wife and fellow professor, and see how Evergreen State College became a personal hell for the duo.
I tried to find something recent from Bret Weinsten, but only found Twitter posts:
Bloodthirsty utopians have a plan.
I'm not a fan of the kneeling gesture because it is ambiguous. If both sides do it it means one thing, and if it's unilateral it means almost the opposite. It is tailor made for meaning-games of a dangerous kind. We need an unambiguous alternateive.
In 2017, In response to anti-police riots, the police were stood down at Evergreen. Those who made the demand said they would replace the police with community patrols. My family lived through the aftermath so you don't have to.
I corrected the date for him.
If Evergreen police hadn't been stood down they wouldn't have beaten anyone. Chief Brown was a TESC alumn dedicated to good policing. Rioters hunted me, kidnapped staff, assaulted/battered students. None were charged. The leader was paid to help rewrite the student conduct code.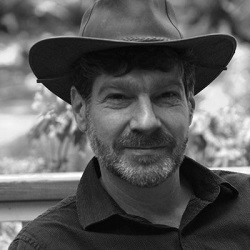 Bret Weinstein
Something to think about this weekend:
We are, in part, witnessing the logical conclusion of telling an entire generation of people that their identity is the most important aspect about themselves, that there is no objective truth, and the primary organising principle of human interaction is power.
Inaya Folarin Iman

Hope you have a good weekend.
This is the Thread before the Gardening Thread.
Serving your mid-day open thread needs

posted by Open Blogger at
11:50 AM
|
Access Comments