« EMT 05/31/20
|
Main
|
SpaceX Launch! We Can Still Do It! »
May 31, 2020
Sunday Morning Book Thread 05-31-2020


Public Library, Stockholm, Sweden

Good morning to all you 'rons, 'ettes, lurkers, and lurkettes, wine moms, frat bros, crétins sans pantalon (who are technically breaking the rules), rioters, looters, outside agitators, and the rest of you standing on the corner minding your own business. Welcome once again to the stately, prestigious, internationally acclaimed and high-class Sunday Morning Book Thread, a weekly compendium of reviews, observations, snark, witty repartee, hilarious bon mots, and a continuing conversation on books, reading, spending way too much money on books, writing books, and publishing books by escaped oafs and oafettes who follow words with their fingers and whose lips move as they read. Unlike other AoSHQ comment threads, the Sunday Morning Book Thread is so hoity-toity, pants are required. Even if it's these pants, which, I need to warn you, are especially bad today, and cannot be unseen. So if you have a weak heart, liver or an otherwise sub-optimal constitution, you'd best just keep on walking and enjoy the rest of the book thread.


Pic Note:
Very impressive for a public library:
Stockholm Public Library includes more than 2 million volumes and 2.4 million audio tapes, CDs and audio books.

The "international library" is the section for foreign languages, housed in two floors of an annex behind the main building... Its holdings comprise more than 100 languages with 17,000 volumes in Persian, 15,800 in Arabic, and 14,500 in Spanish. In 2007 the most borrowed languages were Russian (19,300 loans), Thai, Spanish, Arabic, Persian, Chinese, Polish and Japanese. For some of these languages, Stockholm serves public libraries in the rest of Sweden through interlibrary loans.
Here's the story I always like to tell about Sweden:
A few years ago I saw the Swedish movie Let The Right One In, which plot concerned a bullied school kid finding himself protected by a vampire. He is the son of a single mom and there are several scenes shot inside the apartment they live in, and I was surprised how depressing and shabby it looked. I know she's a single mom and probably doesn't make much money, but even still, we're talking Soviet Union/East Bloc levels of shabbiness. Then there was a scene shot at a municipal swimming pool in the town where they lived and the facility looked absolutely magnificent. No expense was spared in the construction materials. It looked like a swimming pool you'd find in Emperor Nero's palace.
Seeing this library reminds me of that.

It Pays To Increase Your Word Power®
(There is apparently nothing new about the Peter principle)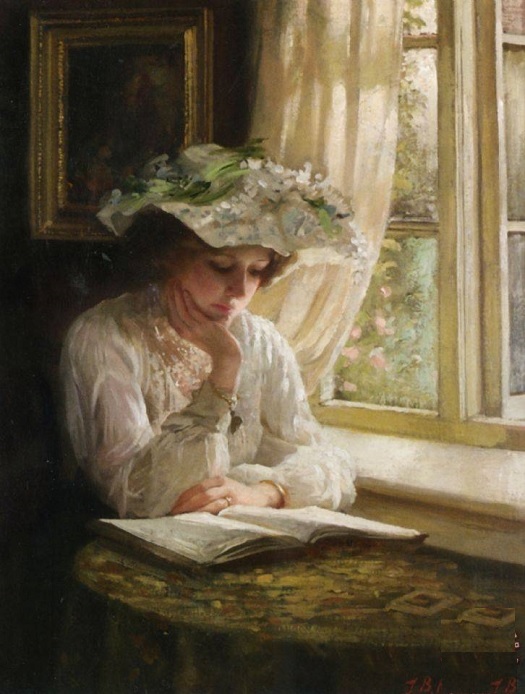 What Makes America Exceptional?
This is the question asked (and answered) by America's Revolutionary Mind: A Moral History of the American Revolution and the Declaration That Defined It
When I was a young boy living in Ontario, Canada, I read a children's book that changed my life. It was The How and Why Wonder Book of the American Revolution by Felix Sutton, and when I read it, I knew I was an American born in the wrong country. That was the moment, some fifty years ago now, when I fell in love with the story of the American Revolution and the principles of the Declaration of Independence.
Ha! I remember those 'How and Why Wonder Books' and you can still get used copies of the American Revolution one, but it's rather spendy. Abebooks is considerably cheaper. I'd kind of like to read it for myself, actually, to see how it inspired a Canadian boy to become an American.
But he especially likes the Declaration of Independence. From the introduction:
The purpose of this book is twofold: first, to elucidate the logic, principles, and significance of the Declaration of Independence as the embodiment of the American mind; and, second, to shed light on what John Adams once called the "real American Revolution"; that is, the moral revolution that occurred in the minds of the people in the fifteen years before 1776. The Declaration is used here as an ideological road map by which to chart the intellectual and moral terrain traveled by American Revolutionaries as they searched for new moral principles to deal with the changed political circumstances of the 1760s and early 1770s...

The book reconstructs what amounts to a near-unified system of thought—what Thomas Jefferson called an "American mind" or what I call "America's Revolutionary mind." This American mind was, I argue, united in its fealty to a common philosophy that was expressed in the Declaration and launched with the words, "We hold these truths to be self-evident."
Of course the classic book on this subject is The Ideological Origins of the American Revolution, published in 1967.
National Review (yeah, I know) has a pretty good review by a writer I am not familiar with, who points out that this book is
...not organized in chronological order but in a philosophical order that explains the "self-evident truths" of the Declaration of Independence point by point and demonstrates just how thorough was the colonists' consensus on those principles. Rather than stopping with familiar quotations from celebrated revolutionaries, Thompson, a political-science professor at Clemson University, musters evidence from scores of writings by lesser-known figures, many never published before, and deftly assembles it all into a logical sequence that begins with fundamentals (one section is entitled "The Meaning of Truth") and works its way up to such concepts as entrepreneurialism and "the ideal of the self-made man."


Who Dis: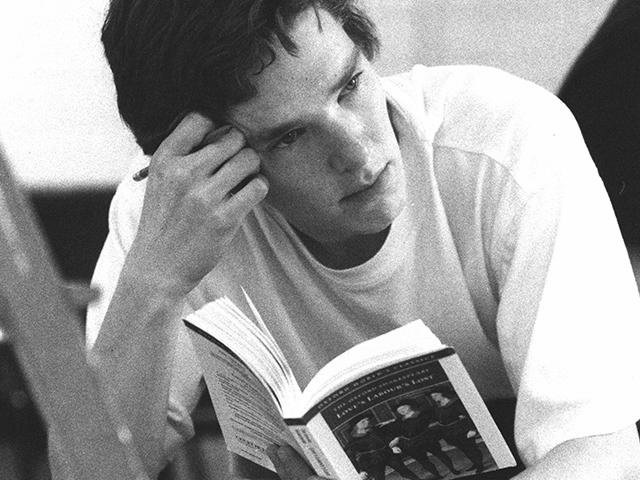 Last week's 'who dis' was actress
Eileen Brennan
.


Books By Morons
I received e-mail this week from 3 (count 'em) 3 new moron authors:
Long-time lurker Alma Boykin has written many urban fantasy novels and has just released the 12th in her Familiar Tales series. But let me introduce you to the very first one so you can get an idea of what's going on in this universe, Familiar Tales, which is a collection of 5 short stories in a universe in which
...Familiars choose magic workers, and a few others, as their partners. A world of adventure, tax-deductions, bad publisher tricks, and odd veterinary clinics, where wolverines wear glasses and iguanas sing along with the radio—badly—while casting spells and keeping their chosen humans out of mischief.

Or try to.
This intro collection is priced at 99 cents.
So her latest is the novel Horribly Familiar: Familiar Tales Book Twelve, and love is in the air:
Love, romance, curses, and . . . chaperones?

Nothing aside from magic comes easily for two shadow mages. André Lestrang relocates to Riverton just in time for the summer humidity and storm season. He and his fiancée Lelia Chan struggle to balance work, magic, their relationship, and his Army career. When someone sends a magical package bomb to one of their friends, a chain reaction of trouble ensues.

Add in two Familiars determined to ensure that their mages don't get "in trouble" before the wedding, the usual mischief a ring-tailed lemur, kit fox, wolverine, and others can devise, and a dash of new responsibilities to the magical community. Lelia and André discover that the summer starts to feel

. . . Horribly Familiar.
The Kindle edition is $3.99.
___________
Another long-time lurkette has just published her latest science-fiction thriller Going Ballistic:
When her plane tries to come apart at apogee during a hijack, ballistic airline pilot Michelle Lauden handles the worst day she could imagine. After getting down without losing any passengers or crew, though, she finds her troubles have just begun!

The country she's landed in has just declared independence from the Federation. The Feds intended her passengers to be the first casualties in the impending war - and they're not happy she's survived to contradict their official narrative in the news.

The local government wants to find her to give her a medal. The Feds are hunting her to give her an unmarked grave. As they both close in, Michelle's running out of options and time. The only people able to protect her are an accident investigation team on loan from the Federation's enemies... the same enemies who sent her hijackers in the first place.

And they have their own plans for her, and the country she's in!
Only $4.99 on Kindle. Dorothy is also the author of Shattered Under Midnight and Scaling the Rim.

___________
Another lurker recommends
...the 2020 Summer Special of Cirsova Magazine. It includes my story "The Fourth Gift": "Baltasar, one of Ulrik's many Menders, diligently performs his task of recreating the Solar System -- until a mysterious anomaly forming around the Moon threatens the outcome of the Plan!"

Cirsova is in the spirit of the old pulps, as you can tell by its tagline: Magazine of Thrilling Adventure and Daring Suspense.
Pulpy? Boy, I'll say! Just look at the cover:
Click on the pic to go to the Kindle edition, which is $3.99. At 277 pages, you'll be getting a lot of bang for your buck.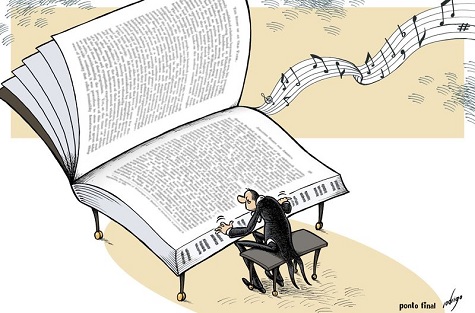 Moron Recommendations
Amazon informed me that the Kindle edition of Theodore Dalrymple's collection of essays, Life At The Bottom, is selling for $3.99:
The doctor and consultant psychiatrist Theodore Dalrymple looks at Great Britain - the nation which produced Newton and Darwin, Shakespeare and Dickens, David Hume and Adam Smith - and marvels at what it has become.

Its inner cities and council estates are places where 'the whole gamut of human folly, wickedness, and misery may be perused at leisure... abortions procured by abdominal kung fu; children who have children; women abandoned by the father of their child a month before or a month after delivery; insensate jealousy; serial stepfatherhood that leads to sexual and physical abuse of children on a mass scale.'
Other Dalrymple books are selling for cheap, too, such as Our Culture, What's Left of It and The Wilder Shores of Marx: Journeys in a Vanishing World, which is a travelog, published in 1991, of his visits to North Korea, Albania, Romania, Vietnam, and Cuba.
Dalrymple's political observations are insightful and his essays on the British lower class are hearthbreaking to read, even depressing. He is the the modern-day version of Cassandra, a Greek prophetess cursed by the gods to be 100% correct in her predictions, but never believed by nobody. I think the Illiad has her jumping up and down screaming her head off as the celebratory Trojan army was dragging the wooden horse into the city.
___________
Moron 'DIY Daddio' said that The Blood of Others by Rick Mofina is a pretty good murder mystery:
The disappearance and murder of a lonely San Francisco insurance clerk puts a relentless crime reporter and legendary homicide cop on separate tracks in their pursuit of a killer.

The suspect lures solitary women out of their quiet worlds and into his nightmare as he races the clock and travels the globe searching for the one woman who will forgive the unforgivable.

In the course of a widening investigation, Olivia Grant, a shy gift store sales manager who aches to escape her painful solitude, meets Ben Wyatt, an outcast San Francisco cop on the case, Wyatt is a man gripped with self-doubt over the shooting of his former partner.

Blood of Others is a study of loneliness and human frailties; a story steeped in terrifying suspense that threatens to destroy the lives of those drawn into it as it rockets to a heart-pounding conclusion.
The Kindle edition is $4.99
___________
So that's all for this week. As always, book thread tips, suggestions, bribes, insults, threats, ugly pants pics and moron library submissions may be sent to OregonMuse, Proprietor, AoSHQ Book Thread, at the book thread e-mail address: aoshqbookthread, followed by the 'at' sign, and then 'G' mail, and then dot cee oh emm.
What have you all been reading this week? Hopefully something good, because, as you all know, life is too short to be reading lousy books.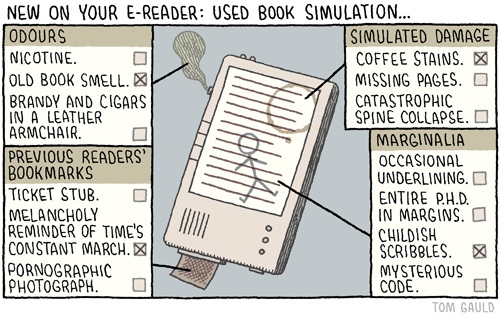 posted by OregonMuse at
09:00 AM
|
Access Comments