« Mid-Morning Art Thread
|
Main
|
Andrew Weissman, the Real Ringleader of the So-Called "Mueller" Report, Is Such an Extreme Partisan That He Quits a High Paying Job at MSNBC Rather Than Skip His Fundraiser for Biden »
May 27, 2020
The Morning Rant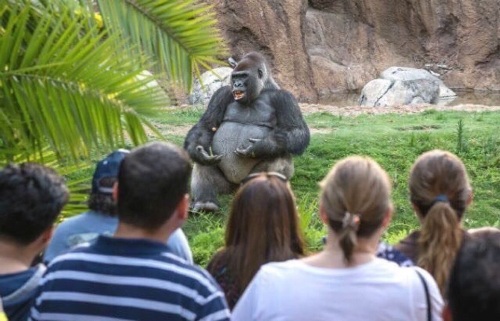 I can't find it now, but somebody posted a photo of a public swimming pool in a red state (Missouri, I think) and it looked like a normal Saturday afternoon at the pool, lots of people, only these aren't normal times. No, the time of men is over. The Age of Karen has arrived.
Anyway, the blue-staters were sputtering and fuming in the comments and it was a bunch of how-dare-they and curses hurled at Trump voters and one guy lost his mind completely and proclaimed that everyone in the pool would be dead in a couple of weeks. Dead! Like we're in medieval Europe and the Black Death has just rolled into town.
Get a grip.
Meanwhile, the CDC has issued guidelines for schools reopening and it has been observed that if you follow the guidelines rigorously, many schools, particularly private schools, could never reopen. Of course, if you're a progressive, this is a feature, not a bug, but the unworkableness of the guidelines simply means they'll be ignored. They were probably written by a bunch of lawyers using the most well-developed cover-our-asses language they could think of to ward off any possible lawsuits that they think will occur when some parent comes to them and says "hey, I sent my kid back to school and he got sick, so what are you going to do about it?"
The point is, the "guidelines" really aren't enforceable. It's not like the CDC is going to be sending out armed squads to every school district to insure compliance.
In my county in Oregon, we've had 67 cases total, including 2 deaths, out of a total population of 382,000 One of the deaths was a 60-year-old woman who died of a heart attack and after death they tested her for covid-19 and it was positive. We're doing one of these "phased reopening" things, with 3 stages. We just we into Phase 1 last week, but as far as I'm concerned, we can full reopen right now and I think we'd be fine.
I have to wonder if it is in the back of the blue-state governors minds that if they reopen, the first thing they'll get is massive Trump rallies. Which, of course, they'll they want to avoid, so they'll drag their feet as long as possible. They're also fearful of a recovering economy because that will also help Trump.
They also think that parading Pokey Joe around in a black mask and sunglasses makes him look like a Road Warrior badass. If I were Trump, I might be tempted to have my media guys photoshop a colander on my face for some publicity photos. Trump as the Lord Humungus would be an awesome meme.


2020: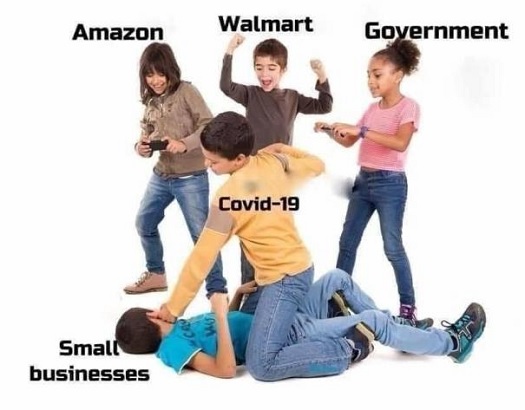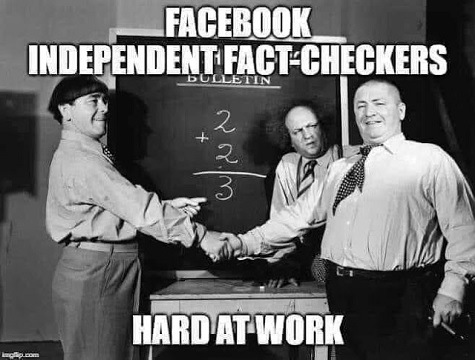 Ladies and Gentlemen, the 2020 Democrat Party's Candidate For President:
The photos are bad enough, but the videos add another layer of creepiness.


Our Garbage Media: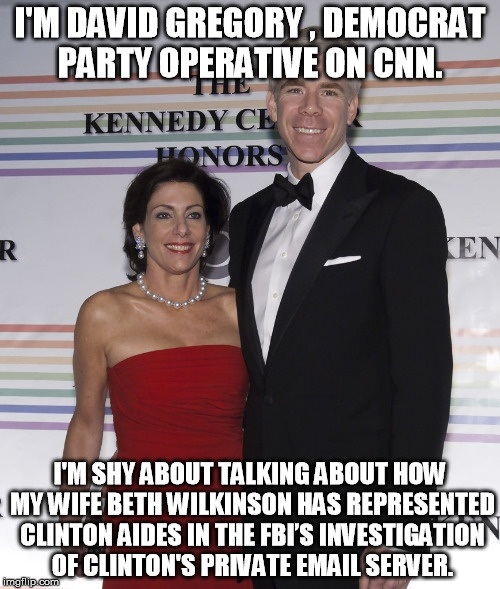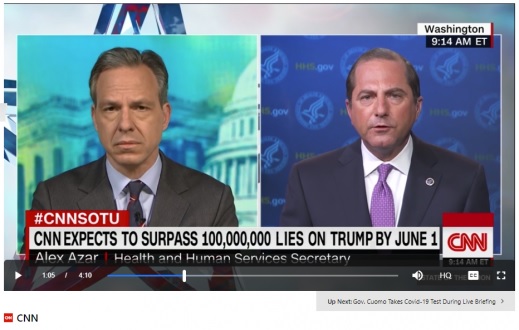 "It's OK When We Do It"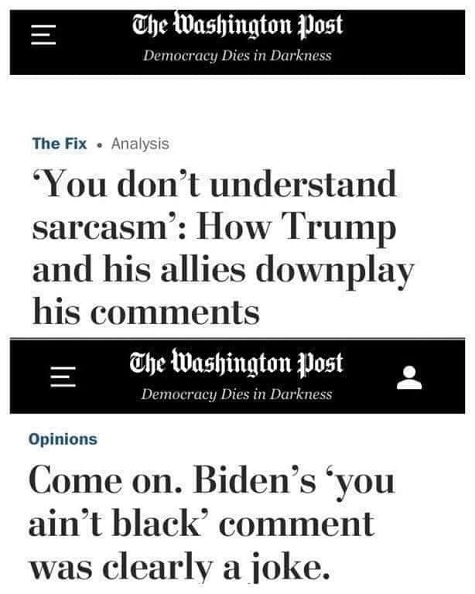 Who Dis: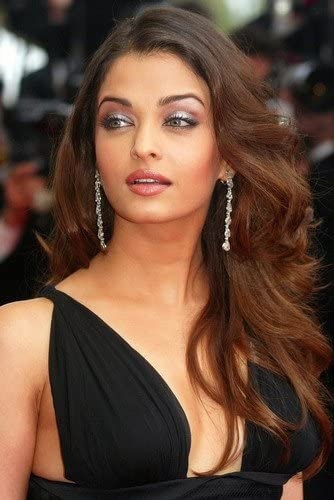 Photo 2
Photo 3
Photo 4
Photo 5
Photo 6


For the 'Ettes: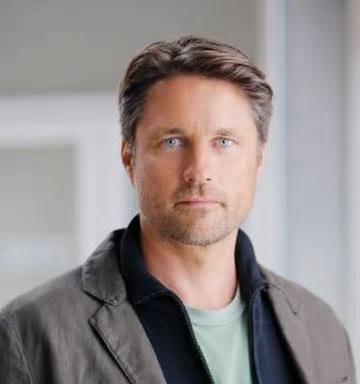 Photo 2
Photo 3
Photo 4
Photo 5


Monday's celebs: French actress/model Germaine Lefebvre, known by the name Capucine and Fabiano Anthony Forte, better known to his fans as Fabian. I would have accepted as a connection that they were known by single names, but happily, they were in the same movie together, North to Alaska. Capucine suffered from mental health issues most of her adult life and she committed suicide in 1990.


AoSHQ Weekly Prayer List
Please submit any prayer requests to "Annie's Stew" at apaslo atsign hotmail dot com.
Prayer Requests:

4/24 - Please pray for comfort for "B" and the rest of his family as they grieve the loss of his younger brother. His brother was a serviceman, a beloved father, and passed away due to liver failure (no root cause, just bad luck).

4/29 - SH asks for prayers that the boys would graduate without problems this May and that things would turn out as they hope.

5/5 - H requests prayers for his daughter, who is struggling with a relapse in her eating disorder. The shutdown has greatly complicated the situation.

5/20 - Jane D'oh requests prayers for a friend whose wife passed away last Saturday evening, as they were home, watching television. It was a complete surprise, and the family is devastated.


For Healing:

Caiwyn-who sometimes posts, asks for prayers for their dad who has pancreatic cancer. "Radiation and surgery brought time, but the cancer has still spread." Prayers for healing.
Brother Cavil had been in the hospital and seems to be dealing with bacterial infection. Prayers for healing.

5/16- The Village Idiot's Apprentice asks for prayers for Anna, from Ohio, as well as the other residents and staff of her Assisted Living home. She is 99 years old, and just tested positive for Covid-19, as well as many of the staff and residents of the facility. Patient #1 has already passed.
5/23 Update: Anna has taken a turn for the worse. He asks for prayers for her recovery, but if God has chosen to call her home, may her passage be peaceful and pain free.

5/16 - The Village Idiot's Apprentice also asks for prayers for his Uncle Bill, who was hospitalized in Pennsylvania with possible a-fib.
5/23 Update: Bill is stable and at home now.

5/19 - M needs prayers for his grandniece, Chloe, who was born with bad kidneys. She's a year old now, her kidneys have been removed, and she is on daily dialysis and a feeding tube, to try and get her ready for transplant surgery. Please pray for health for her and strength for her parents. There have been a number of scares with fevers and seizures.

5/19 - CFO Mom has a request for prayers for her husband. He was unwell for a couple of weeks, and has been hospitalized since going to the ER Sunday evening. He has cellulitis, which may have gone to sepsis. He is on IV antibiotics, and now they have discovered he has an irregular heartbeat which is causing other risks and problems. He is also on a heparin drop to prevent blood clots. It's very hard to not be able to visit and be with him to hear what the doctors have to say, or see and hear what is going on.

5/23 - The Village Idiot's Apprentice asks for prayers for two more relatives diagnosed with Covid: one of whom is young and otherwise healthy, and another of whom is 89 and lives in a LT care facility.

5/27 - OregonMuse's older sister, recovering from an auto accident, is now in rehab. Please pray that her recovery would continue to be routine and without any unpleasant surprises.


Job Issues:

In addition to the people who have been on the prayer list for some time, please add Brother Cavil who needs a better paying job that meets his skill set. He also needs "rough places made smooth".


Relationship Concerns:

Cybersmythe's wife decided to leave him. He asked for prayers for her peace.
For submission guidelines and other relevant info, please contact Annie's Stew, who is managing the prayer list. You can contact her at apaslo at-sign hotmail dot com
If you see a prayer request posted in a thread comment, feel free to copy and paste it and e-mail it to Annie's Stew. She tries to keep up with the requests in the threads, but she's not here all of the time, so she may not see it unless you e-mail it to her.
Please note: Prayer requests are generally removed after five weeks or so unless we receive an update.
Please remember the Prayer of St. Francis:
http://www.prayerguide.org.uk/stfrancis.htm
Keep calm and pray on!


Today's Edition Of The Morning Rant Is Brought To You By Reese's Peanut Butter Marshmallow Cookie Pie: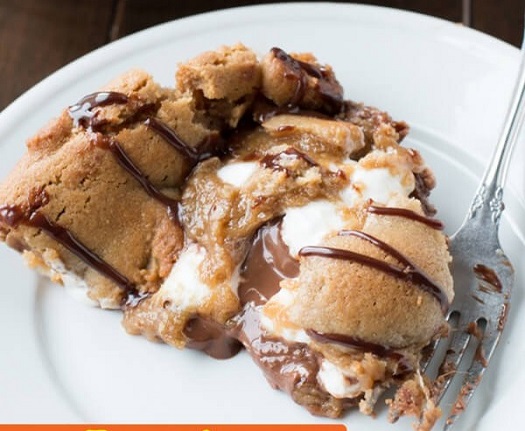 Pie recipe here.


posted by OregonMuse at
11:26 AM
|
Access Comments