« Food Thread: Skinless Or Natural Casing...The New Crossbow vs. Longbow
|
Main
|
Sunday Overnight Open Thread (5/24/20) »
May 24, 2020
Gun Thread: Memorial Day Weekend Edition! [Weasel]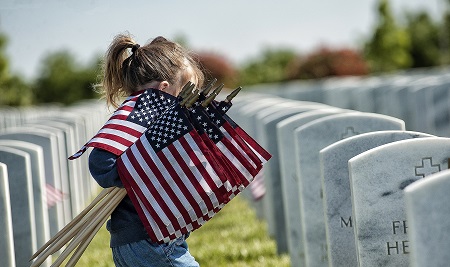 It's Memorial Day Weekend, traditionally the start of summer with parades, backyard barbecues and long lazy days. How this Memorial Day is celebrated in the Age of Stupidity and "social distancing" remains to be seen, but all too often the real meaning of the holiday is overlooked. It's a day to remember and honor those who have given their lives in military service to our Nation. It's a debt we carry which can never be repaid, but each of us can take the time to reflect upon, and be thankful for, the ones who made the ultimate sacrifice and make certain we are in some way worthy of their precious gift to us.
And with that said, let's get to the gun stuff, shall we?

First up, our pal Sua Sponte sends in the following range report:
I had been researching and reading many articles and watching many reviews on the Ruger 22LR Precision, a scaled down version of their Precision Series, for quite some time and finally decided to, pardon the pun, pull the trigger. I often find myself doing way more contemplating and research prior to most purchases, bit of an OCD type, however, that has led me to making pretty much zero regret purchases.

Anyhow, this thing is a tack driver right out of the box. It didn't come with the scope or bipod. I had both laying around and let's face it, you can't just have a scope and bipod laying around not attached to anything.

These were the first rounds I put through it (Aguila Super Extra CPRN; 40 grain; 1255FPS) and plan on seeing what it can do from 100y and more with other types of ammunition. With 22LR still being fairly available and inexpensive, it makes for a great day of plinking.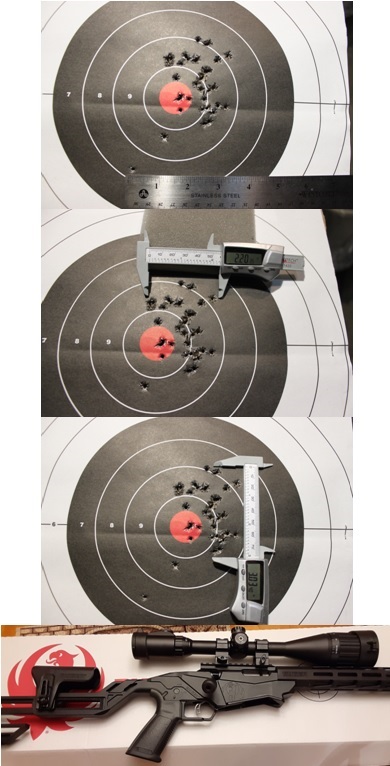 Aguila Super Extra - 75 Yards
I went back out with much calmer winds and put a target up at 50 yards. I've just been having all kinds of fun with this rifle. Plan on doing a bit more testing with other ammunition once I can get my hands on it.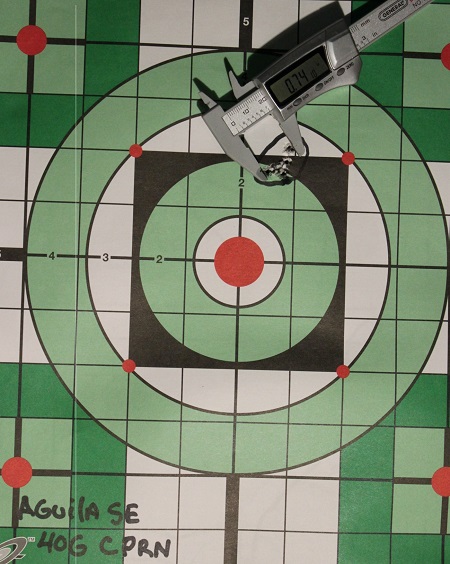 Aguila SE CPRN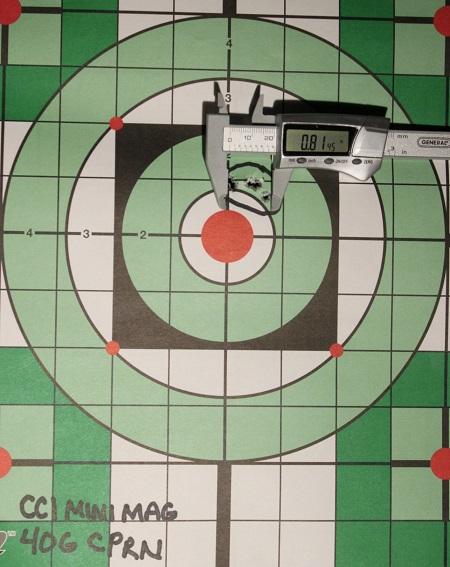 CCI Mini Mag

CCI Standard Velocity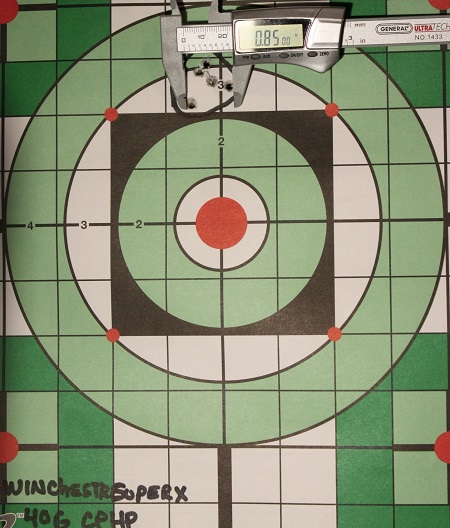 Winchester Super X CPHP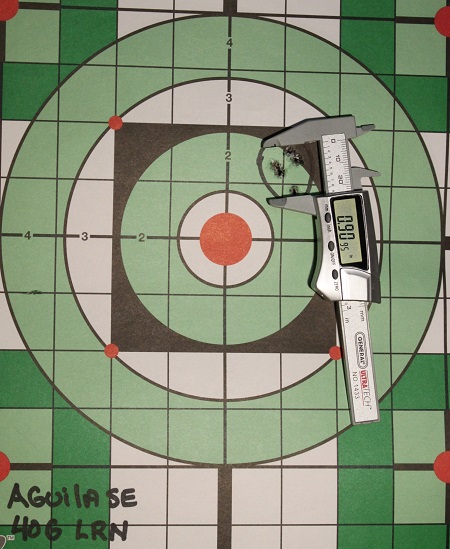 Aguila SE LRN
So here we have a nicely documented range test using several types of .22LR ammunition. What is your analysis of the results?
Nicely done, Sua Sponte!! I am happy to see someone else who appreciates plinking with a .22 as much as I do. Keep up the good work!
*****
Next, our pal Butch made it to the range and sends the following:
I finally went to the range today; its been six months. Still pushing down; I need to do this on a regular basis. I took my S&W 6906 semi-auto, DA/SA, 9mm. It was a LEO trade in. I cannot recommend this pistol highly enough. Currently, Aim Surplus has them available @ $390 each. They also have S&W 15-round mags at $15 a pop. While I was there, I foolishly checked out the counter wares. I took home a FN Browning BDA, .380 ACP. Basically a Beretta Cheetah 85 without the open slide top.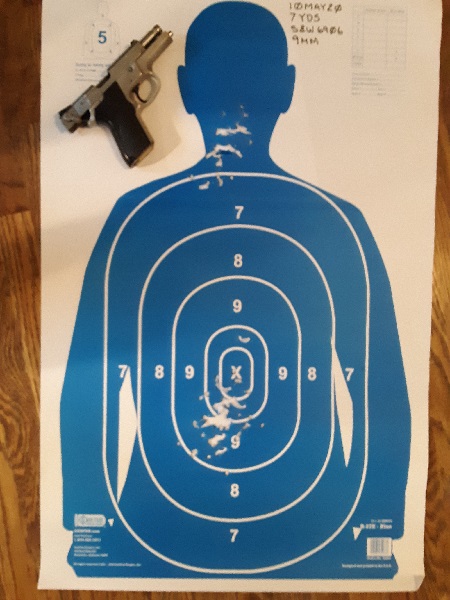 Here's a video review of the Model 6906 by AIM Surplus:
Nice job Butch, and congratulations on the new pistol! I don't know about you all, but $390 for that pistol is awfully tempting, but unfortunately they're sold out now.
*****
Our pal redc1c4 sent this link to a nice reloading video series on the SITKA website.
Thanks redc1c4!
And as long as we're talking about reloading, here are some words of reloading wisdom from Midsouth Shooters Supply.
So you've bought ammo, or carefully made your own ammo, now what? Here's an article on proper ammunition storage again from Midsouth.
Much to my pleasant surprise, ammunition seems to be coming back earlier than I expected it would. I checked a couple of the links shown below and popular calibers are beginning to reappear. Please, I'm begging you now - if you're one of the people caught short when the recent hysteria began, please, please, please make it a priority to start stocking up as you can. OK? Please? It's ging to happen again, and it may be sooner than you think.
*****
Virginia
Elections have consequences as we've famously heard, and you know what influences elections? Jackass dipshit politicians pissing off the voters, that's what. Staunton is a charming city in west central Virginia, and has been a reliable democratic stronghold in an otherwise conservative part of the state for years. However, this past week saw a huge shift in local politics when Republicans swept four open seats on the City Council, flipping the city from blue to red. Think any of the recent gun grabbing bullshit had anything to do with this?
Here's an article from the Agusta Free Press describing what happened and what it could mean for the Democrats going forward.
I'm really happy to see this, but we have to stay engaged. Wondering what you can do? How about learning a little more about grassroots activism through Free Grassroots Activist Training presented by the Second Amendment Foundation and the Citizens Committee for the Right to Keep and Bear Arms.
From the Virginia Shooting Sports Association (VSSA):
The Second Amendment Foundation and the Citizens Committee for the Right to Keep and Bear Arms will host a series of FREE online grassroots training sessions run by Glen Caroline. Glen recently joined SAF and CCRKBA as their Director of External Affairs. Most recently, he worked for NRA for 29 years, primarily as NRA's Managing Director of Grassroots Programs & Campaign Field Operations.

There will be three recurring training sessions. The content will be the same, but SAF wants to give individuals the flexibility to choose the one that best fits their individual schedules. The sessions are FREE and will last roughly one hour. The summits will take place on Tuesday, May 26th 7:00 Eastern Time, Wendesday, May 27, 7:00 PM Central Time, and Thursday May 28th, 7:00 PM Pacific Time. Just click on the date that fits your schedule to register for the summit. We all know what happened in this year's session of the General Assembly. We can't let that happen on the federal level. Choose the session that works best for you, register, then log in next week!
This seems like a great way to learn what's going on and to find out how you can help.
******
Free Shit
Free is good, right? I mean, who doesn't like free shit? Follow this link to free printable targets courtesy of Alien Gear Holsters. All you need is a printer and some 8.5 x 11 paper to print your own![h/t redc1c4]
******
ATTENTION NoVaMoMe 2020!!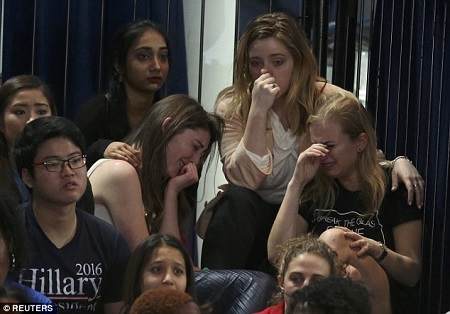 Sad people who cannot make the new NoVaMoMe date of August 29th
Due the Chinese Cooties hysteria in Virginia, the NoVaMoMe 2020 has been postponed until Saturday, August 29th. The time and location remain the same. If you haven't already, please check your email and let the Central Planning Committee know if you are able to make the new date. If not, your registration fee will be refunded and we will open your spot to those on the wait list. Questions? Just email us at NoVaMoMe2020 at gee mail dot com. Thank you!
******
Link-O-Rama
I'm really very seriously not kidding around anymore. Buy Ammo
AmmoSeek - online ammo search tool
GunBot - online ammo search tool
SG Ammo
Palmetto State Armory
Georgia Arms
AmmoMan
Target Sports USA
***Mail Bag***
For those of you frightened and confused by the free diagnostic targets linked above, here is a simplified version. [h/t Butch]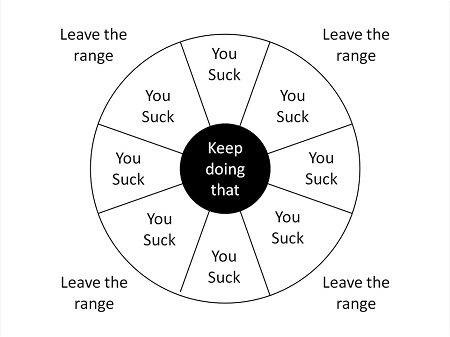 ******
Please note the new and improved gmail account morongunthread at gmail dot com. An informal Gun Thread archive can be found HERE. If you have a question you would like to ask Gun Thread Staff offline, just send us a note and we'll do our best to answer. If you care to share the story of your favorite firearm, send a picture with your nic and tell us what you sadly lost in the tragic canoe accident. If you would like to remain completely anonymous, just say so. Lurkers are always welcome!
That's it for this week - have you been to the range?


posted by Open Blogger at
07:00 PM
|
Access Comments