« First-World Problems...Part Dziewięć
|
Main
|
Gun Thread: Memorial Day Weekend Edition! [Weasel] »
May 24, 2020
Food Thread: Skinless Or Natural Casing...The New Crossbow vs. Longbow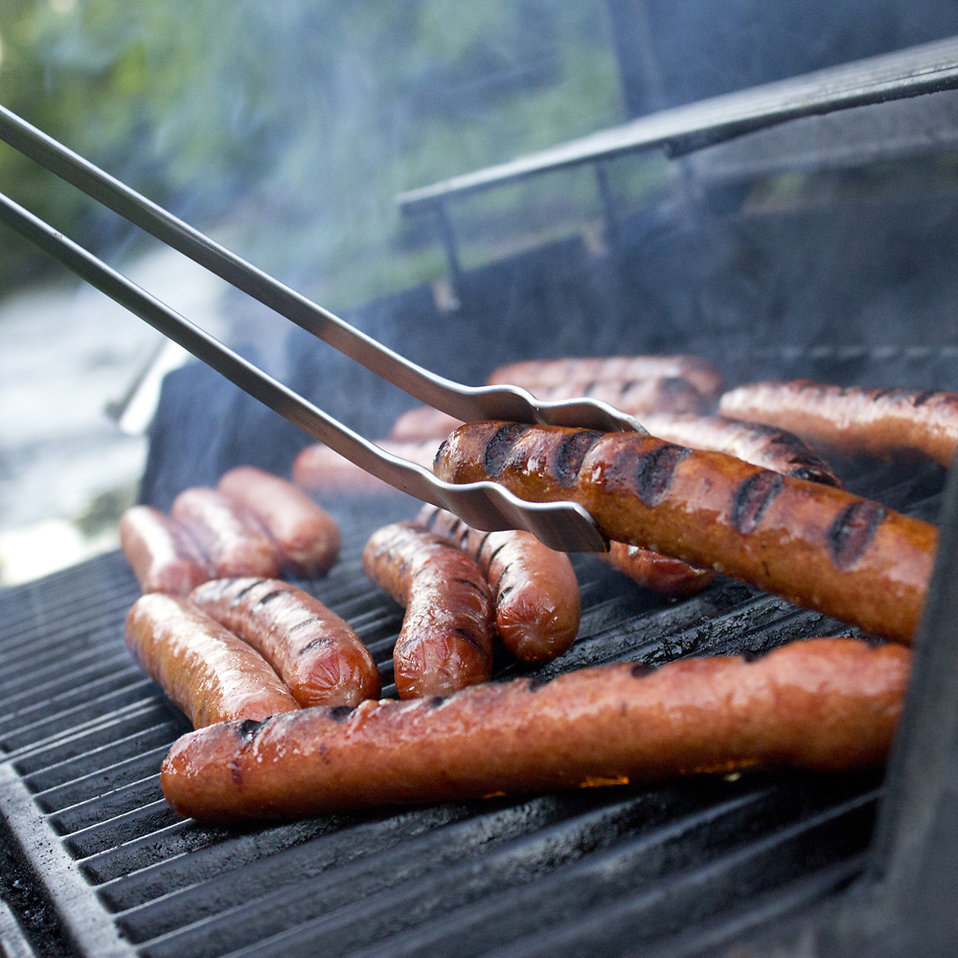 That's the highlight of the menu for today's attempt at subverting governor Murphy's fascist diktats. Oh, there will be ribs and fried chicken too, but a good natural casing hot dog cooked on the grill is pretty hard to beat.
Except...I like the skinless ones too, so I was torn...standing in my local butcher shop trying to decide which to get. The butcher upsold me while I was thinking...sauerkraut and baked beans. Two more minutes and he could have sold me a selection of mustards, but I decided before the bill hit triple digits.
******
Long-time commenter "Lin-duh" asked about gas grills last week, but shockingly made her decision without waiting for dozens of suggestions, some of which might even have been worthwhile. I'm not sure why she didn't wait for "slap some hot iron," but I am sure she did well with a new Weber.
Speaking of which, it seems as though there are more brands than ever before. I saw a new (to me) brand while waiting for a propane tank fill, and it was extremely impressive; heavier built than my Weber, and with a ridiculously great infrared side burner. That is something that looks amazingly useful.
My big Weber is about 10 years old, and is already rusting in a few places. That is to be expected, since burning propane pumps lots of water into the air, and some of it is going to condense on the grill. But I would prefer a stainless steel frame to minimize corrosion.
Besides, just look at those grates! I'll bet the food tastes better with those grill marks...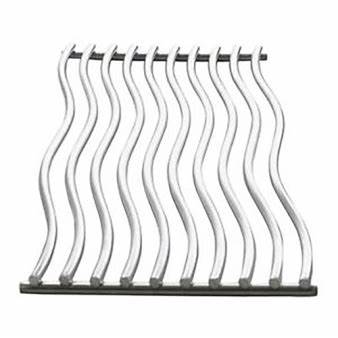 Anyway, the brand -- Napoleon -- is new to me, so I won't be buying one until I can agonize and vacillate and change my mind 800 times. And that should take a few months.

******
I'm tired of the Sous Vide shit. I get it. It's a cool way to cook. Move it along.
--
Posted by: Martini Farmer
***
These are
Sous Vide
beef ribs, courtesy of commenter "ibguy." It is a cooking technique that lends itself perfectly to low-and-slow cooking, especially of cuts that need the time to break down connective tissue.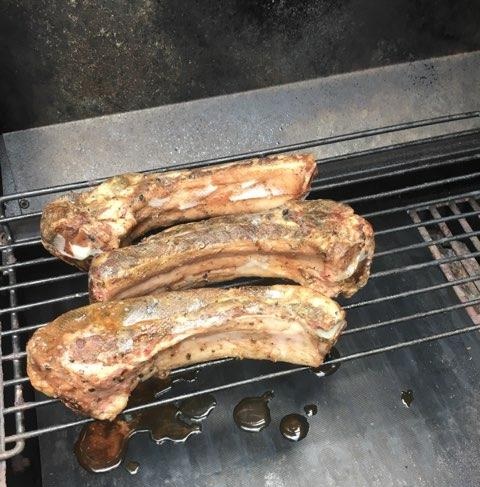 And...damn! They look great! I can't find meaty beef ribs like that anywhere. The only times I have gotten good ones is when I convinced the butcher to cut them from the sub-primals, and to leave more than a thin ribbon of meat on them. That was worth it, but it's not an everyday thing.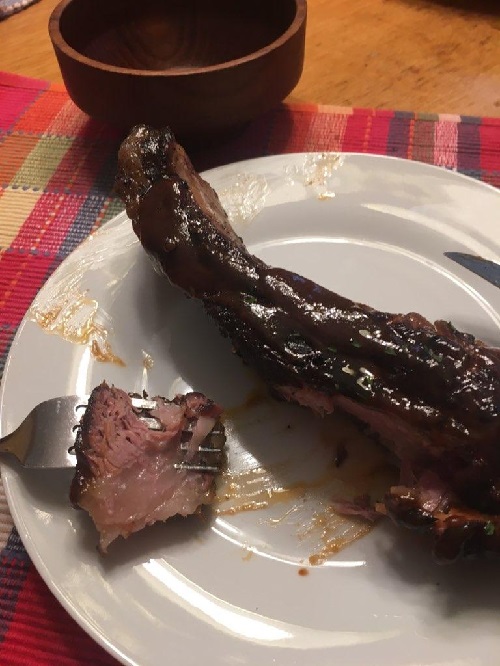 Look how great that looks. Perfectly cooked, and I'll bet they were grand.

******
You know what caused this...
Everyone's got a camera, Salmonella in French toast edition

******
What the hell is a "ulu?"
Anybody ever use one?
******
Yes, it's click-bait, or an agonized and desparate attempt to churn out one more article about food, when everything seems to have been said 100s of times before. This one is particularly silly, because the only common denominator is color, and I rarely choose foods based on hue. "Gee, let's have something red tonight!"
Yeah...no.
The 10 Green Sauces That Will Make You a Better Cook
But a few of them are classics, so it's worth a read.
In particular the recipe for Chimichurri, which is really easy and really good. I first had it in the 1980s at a restaurant in Berkeley (Mark Miller's Fourth Street Grill). It was served on a simple grilled steak with impossibly thin matchstick fries, and it is still in my memory as a wonderful meal.
[Hat Tip: Misanthropic Humanitarian]

******
Food and cooking tips, Large-breasted Muscovy ducks, young wild pigs, bartenders who use vermouth in Martinis, crisp bacon (although I am moving toward less crisp), low-temperature-roast chicken, and good tomatoes that aren't square, pale pink and covered with Mestizo E.coli:
cbd dot aoshq at gmail dot com
. Any advocacy of French Toast with syrup will result in disciplinary action up to and including being
nuked from orbit.
And yes, shaking a Manhattan is blasphemy...it's in the Bible!

posted by CBD at
04:00 PM
|
Access Comments