« Supreme Court Temporarily Blocks Release of Confidential Grand Jury Testimony to Nadler and Schiff
|
Main
|
Wednesday Overnight Thread (5/20/20) Not Much To It Edition »
May 20, 2020
Study: 92% of Leftwing Activists Live With Their Parents; One Third Are Unemployed
This is a study of Berlin agitators, but I imagine the American stats would be similar.
The vast majority of left-wing protesters arrested on suspicion of politically-fuelled offences in Berlin are young men who live with their parents, a new report found.
Dave Reaboi asked on Twitter: "It couldn't possibly be as low as 92%, could it?"
Other bits of news:
Apologies if this has been bandied about all day, but in about [five] minutes, Military Time will read 20:20:20 2020.

This will never happen again in history, nor should it.

-Thank You.
Posted by: Slapweasel
Jennifer Rubin, a Towering Conservative Intellect discovered by the super-conservative John Podhoretz and his super-conservative charity venture Commentary, proves again her rock-ribbed conservative instincts, as if they needed further proving. Here she piles praise on the truculent Stacy Abrams ("truculent" means "having the size and shape of a truck").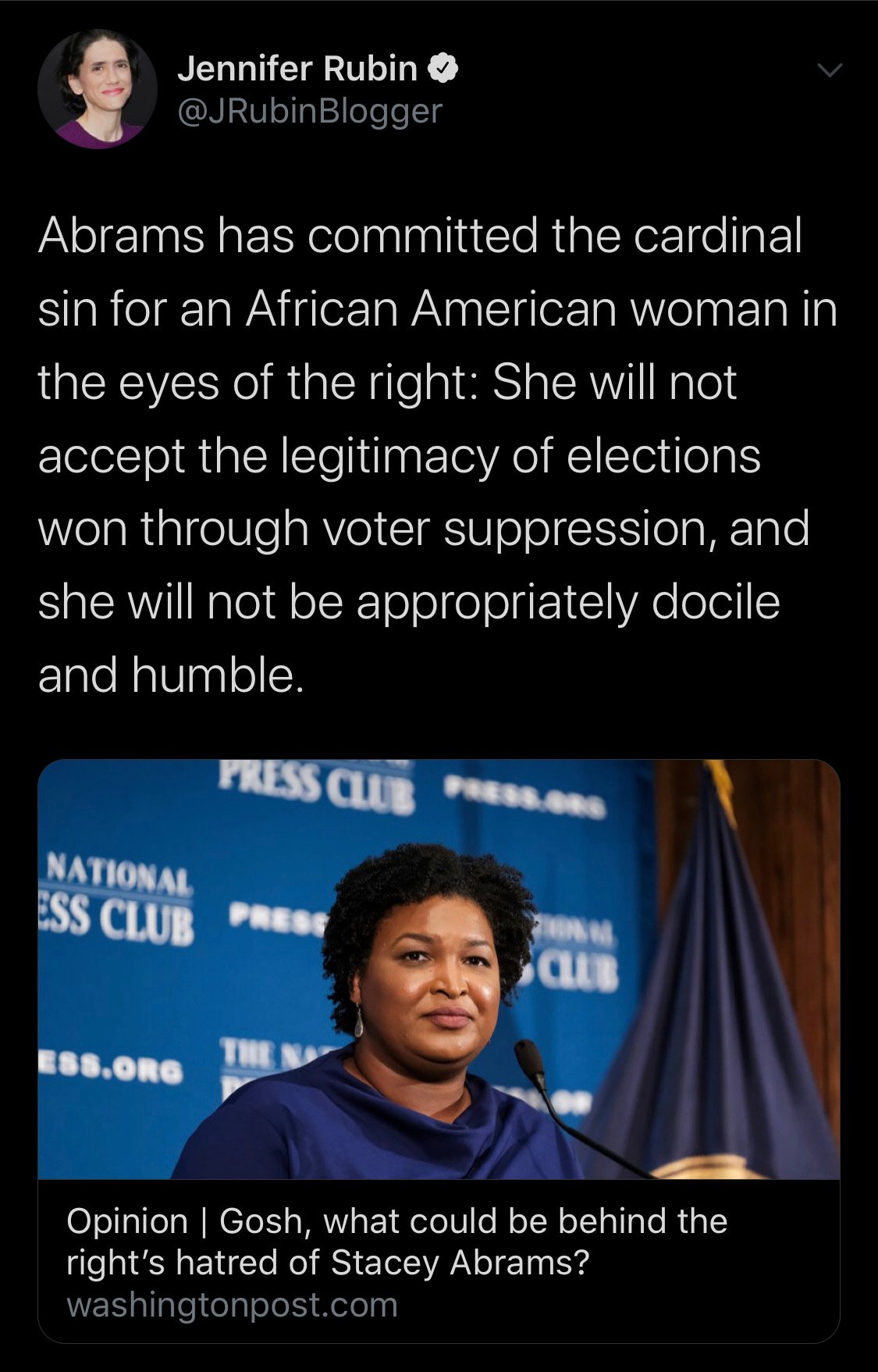 Ah, the Washington Post's "conservative" praising the race hustler and Identity Politics fanatic who continues to insist she is the Governor of Georgia, and perhaps the Duke of Savoy as well.
All True Conservatives endorse Identity Politics, you know.
Would Podhoretz or the rest of the rentboys at Commentary like Noah Rothman care to commentate upon whether Commentary emeritus Jen Rubin is/was a conservative? I strongly suspect that she is exactly as right-leaning as any of this Fun Bunch is.
If you missed the DeSantis press statement today -- the statement was "Go Fuck Yourselves" -- watch this.
If you already watched it, watch it again. Plus, there's a fun little meme after it.
In continuing developing news, Lara Logan is a sexy little hellcat who needs a good man to put her on a leash:
The CNN crew are always piously whining that Journalists Are Under Assault when Trump knocks them. But they were all quiet as mice when Biden's spokesman attacked Herridge for reporting unquestionably-true news.
Hero of All People Everywhere Jake Tapper issued a very brief, grudging criticism -- before turning immediately to say But Drumpf Is Worse!
Fredo Cuomo attacked Trump for publicly saying he's taking hydroxychloroquine... omitting to mention that he himself took a less-safe version of hydroxychloroquine, and that his wife bragged about that in her blog.
Morbidly obese propagandist Yamiche Alcindor rushed to defend Chris Cuomo, noting that Chris Cuomo had covid, whereas Trump is taking it as a prophylactic.
But wait: I thought hydroxychloroquine would literally KILL YOU. What does it matter if you ahve covid or are trying to avoid contracting covid? Either way, it's poison.
And Fredo took poison.
Yamiche Alcidor, being morbidly obese, should not take the medication. Bur she shoud not universalize from her own BMI.

Kayleigh also dropped Susan Rice:
Finally, when a Florida Woman joins the Karenwaffe, expect bad things.
Not only was this hideous monster repeatedly calling 911 to make abusive, absurd complaints about people not "social distancing" to her liking, but she kept trying to kiss bar patrons and infect them with whatever she has, and I expect one the things she has rhymes with Burpees.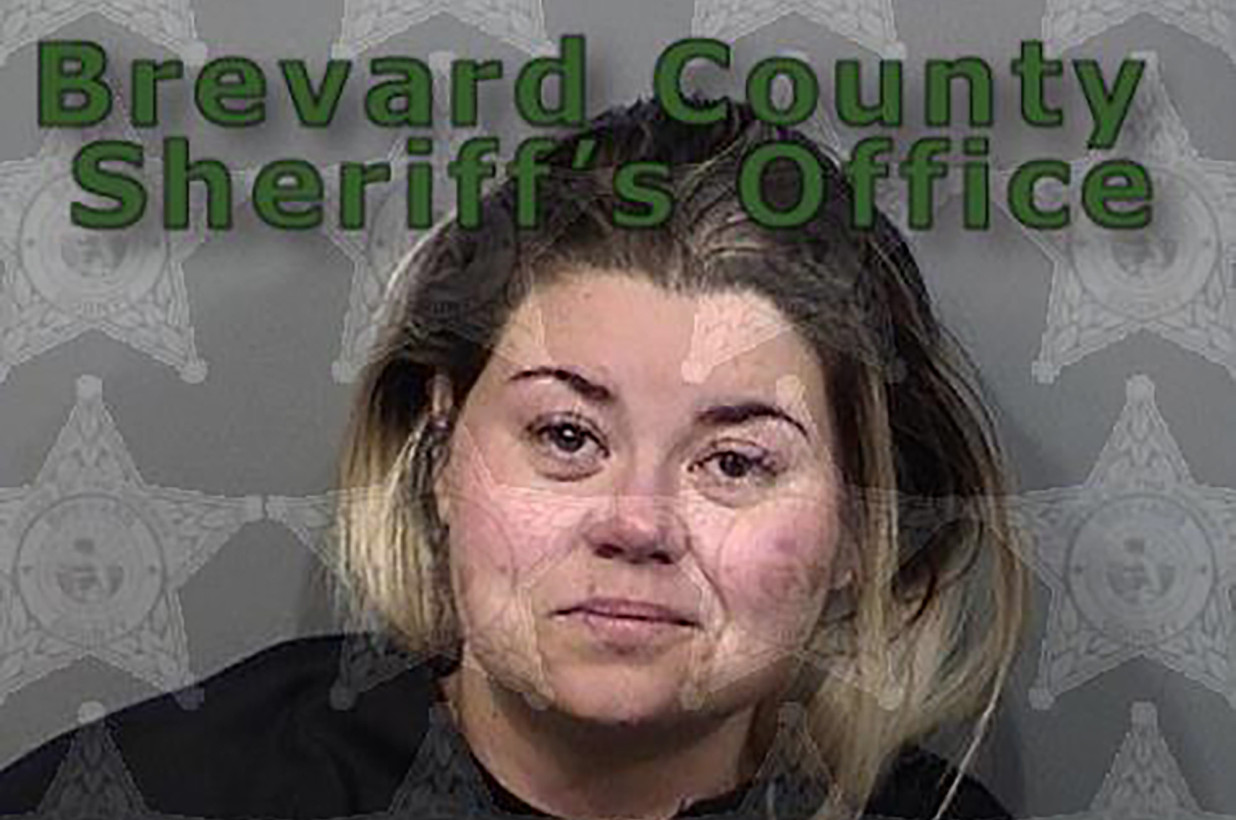 A Florida woman was busted after repeatedly trying to kiss strangers at a bar and also calling 911 five times to complain patrons were not remaining socially distant inside the establishment, according to a report.

Audra Adams, 32...
Wait, she's 32? Her face has the sort of alabaster sheen I usually associate with the Michellin Pilot Sport range of high-performance tires.
But sometimes people who grow up in harsh climates have bad skin.
So I guess I'll just assume she grew up on... The Sun.
Anyway:
...

At the owner's request, she reluctantly left the bar, which is serving booze and food under phase one of Florida's reopening plan. But she refused to leave the parking lot.

"I'll sit in the parking lot all night," Adams allegedly told cops who warned her she was trespassing.
Yeah I don't think sleeping the whole night in a bar's parking lot is a bucket-list check-off for her.

posted by Ace at
07:55 PM
|
Access Comments