« Mid-Morning Art Thread
|
Main
|
No Big Deal, Just Mueller's Main Prosecutor -- Actually, The Guy Who Ran the Whole Show -- Headlining a Fundraiser for Joe Biden »
May 21, 2020
The Morning Rant: Minimalist Edition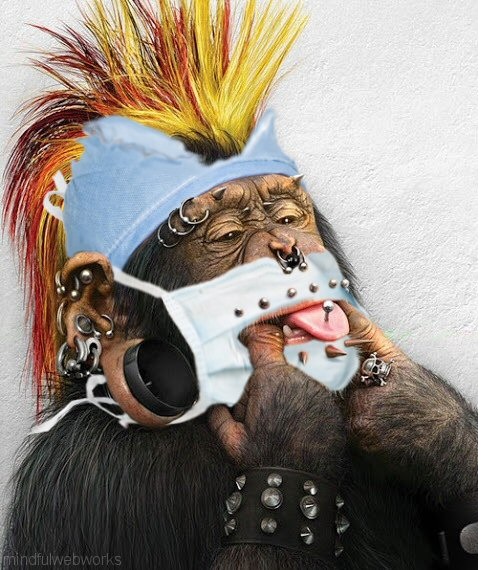 [Courtesy of Mindful Webworker]
Finally! The CDC has done some preliminary research and has discovered that the clinical experience of the doctors on the front lines of our sham pandemic of Sino-Lung-Rot has a scientific basis.
It's about time!
What?
This was published in 2005?
Chloroquine is a potent inhibitor of SARS coronavirus infection and spread

Chloroquine is effective in preventing the spread of SARS CoV in cell culture. Favorable inhibition of virus spread was observed when the cells were either treated with chloroquine prior to or after SARS CoV infection
Obviously this is a different virus than the one responsible for Wuhan Flu, but they are very very similar, and it is a reasonable assumption that a compound that shows promise in the treatment of one will show promise in the treatment of the other. So why the hysterical overreaction to the use of HCQ, in direct opposition to the CDC's own research?
A suspicious and pessimistic interpretation might suggest that the Chink Lung AIDS pandemic was a ginned up excuse to damage President Trump's prospects for reelection, and that the government apparatus dedicated to prevention and control of disease was repurposed years ago as a weapon in the Deep State's arsenal. So a cheap, relatively safe and possibly effective treatment (and maybe prophylaxis) was an unacceptable complication in the war against the President, and if thousands of Americans died because of the attacks on HCQ, well...eggs and omelets!
This does not weaken my and others' desire to see real double-blind studies of HCQ. That is an indispensable part of scientific medicine and must occur sooner rather than later. As much as we all want to believe that HCQ is effective, real data are the only way we will know for sure.
And I speak as the son of an 89-year-old who tested positive for COVID-19 and was given HCQ and azithromycin and did fine, with essentially no symptoms!
[Hat Tip: muggedbyreality]

posted by CBD at
11:00 AM
|
Access Comments