« Mid-Morning Art Thread [Kris]
|
Main
|
Republicans Win Special Election In Wisconsin and Are Poised to Win in California »
May 13, 2020
The Morning Rant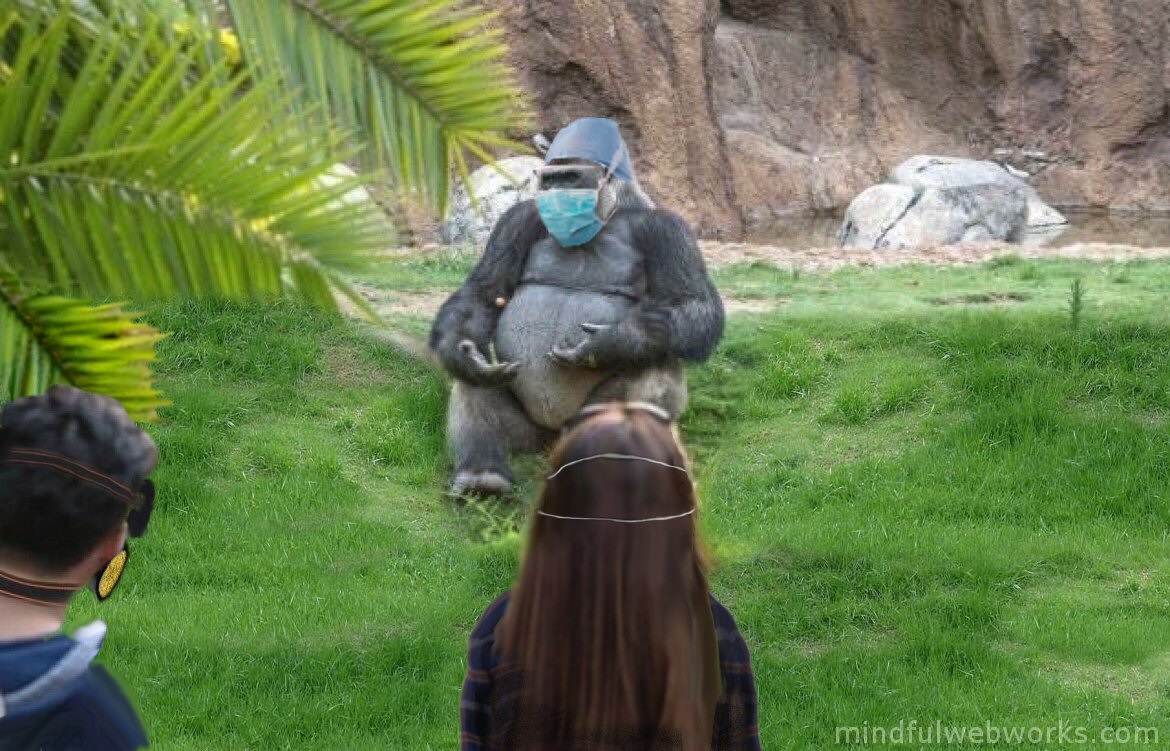 We've been told that we need to "flatten the curve" before we can reopen the country. We were told that we don't want tow overwhelm our country's healthcare system.
But I think we've done this. In fact, many hospitals that have geared up for a covid-19 rush are nearly empty and are laying off staff.
But now, suddenly, it's different. Now we're being told that we can't reopen the country until we get widespread testing. And when you ask them how much is widespread, the response is always more than we have now.
Soon it will be we can't reopen the country until everybody gets tested.
Coming up:
We can't reopen the country until there are no new cases
We can't reopen the country until we have an infallible vaccine
We can't reopen the country until Luke Skywalker and his plucky band of rebels destroy the Death Star
We can't reopen the country until Marshall Dillon marries Miss Kitty
We can't reopen the country until Jerry Lewis releases his 'The Day the Clown Cried' movie to the public.
We can't reopen the country until the return of Halley's Comet.
We can't reopen the country until Arthur returns as the rightful king of England
But ultimately it all boils down to:
We can't reopen the country until Joe Biden becomes President.
A lot of what makes progressives so progressive is that they progressively move the goalposts all over the field. While insisting that where they've just moved them is where they've been all the time. This seems to be a progressive trait. Whenever I see the goalposts being moved around like the Queen of Hearts in a 3-card Monte hustle, I know progressives have staked an interest in the outcome. In this case, it's to see how much damage can be done to President Trump's re-election. They do not consider the bankrupting of this country a price too high to pay to accomplish this.
(h/t Laura Ingraham).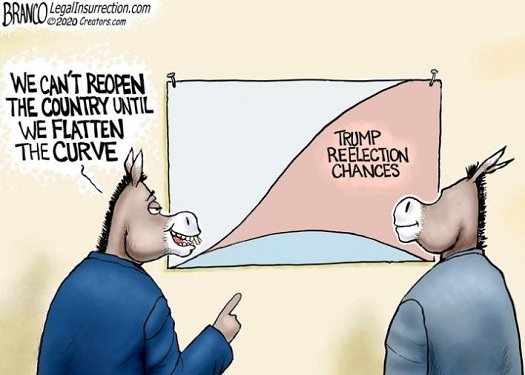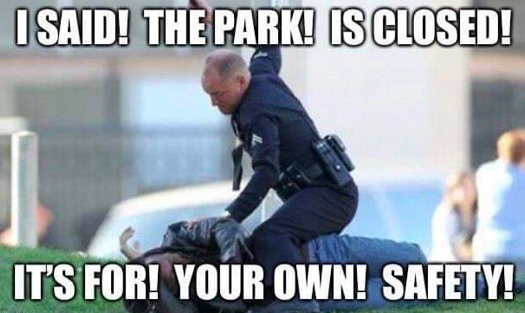 A Word To Our Would-Be Dictators: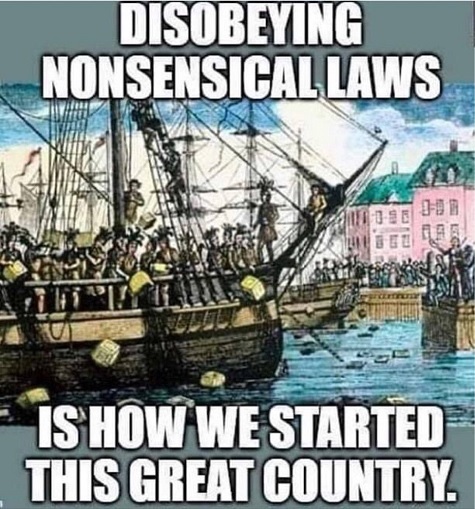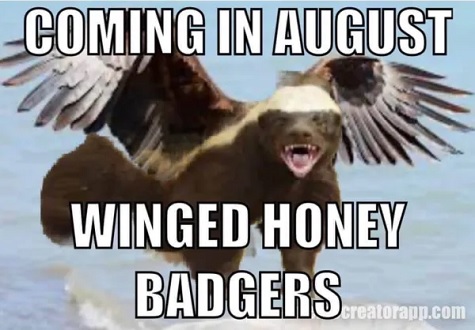 Listen Fat: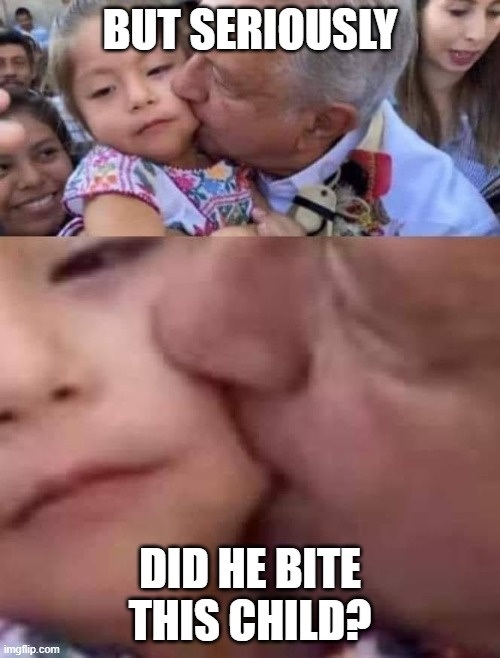 CNN is Clown World:


Who Dis: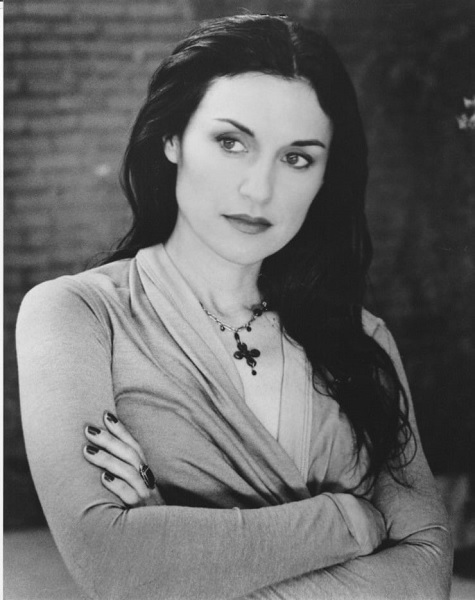 Photo 2
Photo 3
Photo 4
Photo 5
Photo 6


For the 'Ettes: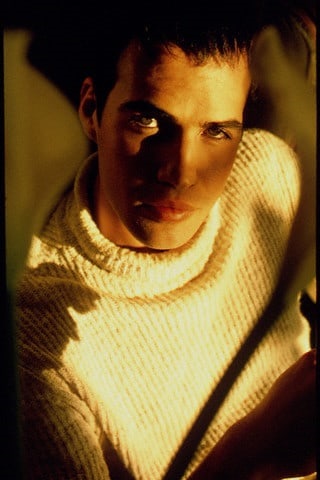 Photo 2
Photo 3
Photo 4
Photo 5


AoSHQ Weekly Prayer List
Please submit any prayer requests to "Annie's Stew" at apaslo atsign hotmail dot com.
Praise Reports:

4/8 - NaughtyPine thanks God that her BFF and her BFF's mother have been safely moved into an apartment.


Prayer Requests:

4/7 - Farmer requests prayers for her aunt and uncle, who lost their daughter today. She was 48.

4/24 - Please pray for comfort for "B" and the rest of his family as they grieve the loss of his younger brother. His brother was a serviceman, a beloved father, and passed away due to liver failure (no root cause, just bad luck).

4/29 - SH asks for prayers that the boys would graduate without problems this May and that things would turn out as they hope.

5/5 - H requests prayers for his daughter, who is struggling with a relapse in her eating disorder. The shutdown has greatly complicated the situation.


For Healing:

Caiwyn-who sometimes posts, asks for prayers for their dad who has pancreatic cancer. "Radiation and surgery brought time, but the cancer has still spread." Prayers for healing.

Brother Cavil had been in the hospital and seems to be dealing with bacterial infection. Prayers for healing.

3/12-Browndog reports that mother's house is taken care of. Has some financial issues but told that those will be taken care of. Radiation extended till from 28 to 48 days. He thanks the horde for the continuing prayers for healing
4/22 Update: Browndog sends thanks to the Horde for the prayers and well wishes. His treatements are complete, for now.

4/8 MrObvious asks for prayers for his wife, who has been diagnosed with Scleroderma. She broke her ankle on 12/3/19 and has had a very slow recovery due to the Scleroderma medications. Prayers for safety and healing.


Job Issues:

In addition to the people who have been on the prayer list for some time, please add Brother Cavil who needs a better paying job that meets his skill set. He also needs "rough places made smooth".


Relationship Concerns:

Cybersmythe's wife decided to leave him. He asked for prayers for her peace.
For submission guidelines and other relevant info, please contact Annie's Stew, who is managing the prayer list. You can contact her at apaslo at-sign hotmail dot com
If you see a prayer request posted in a thread comment, feel free to copy and paste it and e-mail it to Annie's Stew. She tries to keep up with the requests in the threads, but she's not here all of the time, so she may not see it unless you e-mail it to her.
Please note: Prayer requests are generally removed after five weeks or so unless we receive an update.
Please remember the Prayer of St. Francis:
http://www.prayerguide.org.uk/stfrancis.htm
Keep calm and pray on!


Today's Edition Of The Morning Rant Is Brought To You By Blueberry Breakfast Rolls: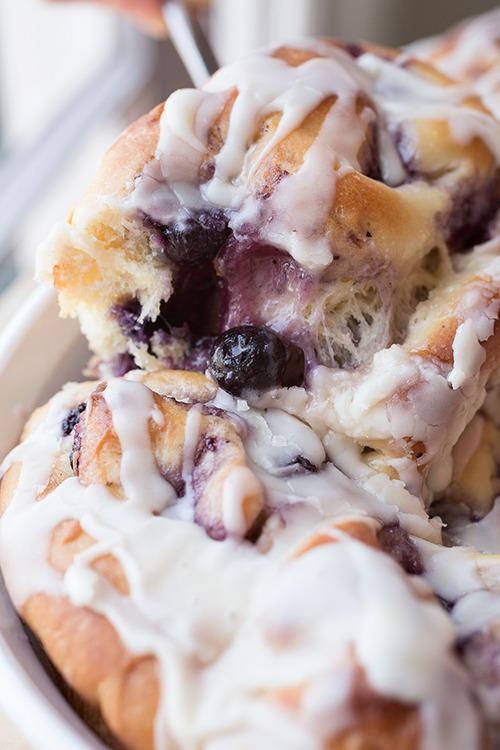 Blueberry breakfast roll recipe here

posted by OregonMuse at
11:15 AM
|
Access Comments