« Quarantine Cafe
|
Main
|
The Morning Report - 5/13/20 »
May 12, 2020
Tuesday Overnight Open Thread (5/12/20)
***

Quote I

The taxpayer - that's someone who works for the federal government but doesn't have to take the civil service examination. Ronald Reagan

Quote II

"In the back of their minds, they saw us as dumb animals – incapable of facing a pandemic head-on. To buy everyone time – so hopefully, we might become psychologically ready – they said a few things that were false."Greg Gutfeld

Quote III

"Before mass leaders seize the power to fit reality to their lies, their propaganda is marked by its extreme contempt for facts as such, for in their opinion fact depends entirely on the power of man who can fabricate it." Hannah Arendt

Quote IV


"The state park police reported an inordinate amount of urine and feces being left behind in the parks in water bottles," State Police Superintendent Pat Callahan
***

If Bill Kristol isn't sitting around and masturbating. He's completing the circle jerk on Twitter.

* President Trump has to self-quarantine due to possible exposure to coronavirus, can't fulfill duties of presidency in quarantine, steps down.
* VP Pence has to self-quarantine, can't fulfill duties of vice presidency, steps down.
* President Pelosi.
***
Nothing to see here. Move along. NOW!!!
A California elections watchdog group has warned state officials and Gov. Gavin Newsom that hundreds of people have likely been mailed duplicate ballots ahead of a special election Tuesday, which makes conditions ripe for voter fraud.

According to data obtained by California's Election Integrity Project, more than 770 duplicate voter registrants have received two or more ballots for a pair of special elections — one for former U.S. Rep. Katie Hill's seat and the other for an open Senate seat in the state legislature.

Hill, readers may recall, is a Democrat who resigned in disgrace after having an affair with a congressional staffer, against House rules.
***

I can hear Maxwell Smart saying, "Missed it by that much. Large rocket of Kaos China barely misses NY.

Large chunks of a Chinese rocket missed New York City by about 15 minutes
China's Long March 5B rocket launched without a second stage.

A week ago, China launched the newest version of its largest rocket, the Long March 5B, from its southernmost spaceport. The launch proceeded normally and represented another success for China as it seeks to build a robust human spaceflight program. Over the next few years, this rocket will launch components of a modular space station.

Notably, because of this rocket's design, its large core stage reached orbit after the launch. Typically during a launch, a rocket's large first stage will provide the majority of thrust during the first minutes of launch and then drop away before reaching an orbital velocity, falling back into the ocean. Then, a smaller second stage takes over and pushes the rocket's payload into orbit.
***
So carriers of Anal Flu can go about with their daily lives without tracking. But patrons at restaurants in Seatle can't?

On Monday night, Gov. Jay Inslee released a list of detailed guidelines that restaurants must adopt before resuming dine-in services during "phase two" of Washington's reopening plan during the COVID-19 pandemic.

As announced previously, dining rooms can reopen at 50 percent capacity in this phase, with no more than five people at a table. But now there are several other strict requirements, including eliminating bar seating, distributing single-use menus, and logging diners' personal info to facilitate contact tracing, a rigorous method of tracking and monitoring those who may have been exposed to the novel coronavirus.

That last requirement is one that perhaps may generate the most discussion. According to the state's phase two playbook, restaurants that offer table service must plan to keep a daily log of phone numbers, emails, and arrival times for everybody who comes in to eat. Diners are already used to giving restaurants such details to make a reservation, but Washington's rules state that all customers must be logged, not just one per party.

Mike Hunt, (111) 555-1212, mikehunt@blowme.com. Now bring me the damn menu.
***

Not only is the US government law enforcement corrupt. It is also inept.

The U.S. Marshals Service suffered a cyberattack that exposed the personal information of approximately 387,000 current and former prisoners at the end of last year, according to an agency official.

"The attackers were able to exploit a vulnerability in the system to extract sensitive personally identifiable information on approximately 387,000 individuals," a Marshals Service spokesperson told Nextgov.

The spokesperson was referring to a system called DSNet, which is designed to house and transport prisoners within the agency, the federal courts and the Bureau of Prisons. Information extracted included names, addresses, birth dates and Social Security numbers.

Reports of the breach first surfaced on Friday, and cited notification letters the Marshals Service sent to the affected individuals. ZDNet published a copy of the letter, dated May 1, and linked to comments from concerned parties on Twitter.
Let's blame it on Putin and Russia.
***

Facebook is out a few bucks. Facebook moderators made a few bucks. And Facebook moderator attorneys laughed all the way to the bank.


Facebook reportedly agreed to pay $52 million to moderators who developed PTSD while helping the company police toxic content on its platform

Facebook will pay $52 million to current and former content moderators who developed PTSD on the job, The Verge reported Tuesday.
The agreement, part of a proposed settlement filed in a California court on Friday, covers more than 11,000 Facebook contractors who will be eligible for at least $1,000 each, according to The Verge.
The company came under fire last year regarding the working conditions for its content moderators, who were required to repeatedly look at images and video of rape, murder, and suicide.
Visit Business Insider's homepage for more stories.

Facebook has agreed to pay $52 million to content moderators who developed mental health conditions while helping the company review toxic content on its platform, The Verge reported on Tuesday.

In a preliminary settlement filed Friday in San Mateo Superior Court, Facebook will compensate 11,250 current and former US-based moderators $1,000 each, according to The Verge. Some moderators diagnosed with post-traumatic stress disorder or similar conditions may receive additional compensation ranging from $1,500 to $6,000 to cover treatment costs. The company also agreed to provide more mental health support to moderators as part of the agreement.

Some moderators with certain diagnoses could also be eligible to receive up to $50,000 in damages if they're able to show evidence of other injuries sustained while working for Facebook, though their payment amounts will depend on how many people apply and end up being eligible for compensation, The Verge reported.
***

NSFW - LANGUAGE VIDEO LINK Law and order, slowly but surely, is losing the support of "the good guys".

After nearly two months of a total lockdown, the frustrations of the American people are beginning to boil over.

Protests are breaking out almost daily urging officials to reopen the economy and let people get back to work earning paychecks, even as some authorities actually extend restrictions brought on by a virus that appears to have originated in Wuhan, China.

Caught in the middle of all this are police officers.

With images of hair stylists and tattoo artists being led away in handcuffs for a crime of opening the doors for business to pay the rent and feed their children, a viral video captured the frustration from all sides.

The double-edged video reminds us that freedom can sometimes be messy as a man dresses down what appears to be a Laguna Beach, Calif., police officer for asking him for his identification.
The ONT is neither condoning or condemning the actions of this citizen. However, every contact with a LEO should be recorded.
***

Good old duct tape. The Handyman's secret weapon.
***

Do you think her name is Karen?

It's still funny after all these years and views.................
The ONT Musical Interlude
On this day: 12 May 2008
Singer-songwriter Neil Young had a spider named after him. US university biologist Jason Bond discovered a new species of trapdoor spider and decided to name it after his favourite musician. Myrmekiaphila neilyoungi was found in Jefferson County, Alabama, in 2007. via thisdayinmusic.com
&&&
Born on this day: 12 May 1948
English musician Steve Winwood, who with the Spencer Davis Group had the 1966 UK No.1 single 'Keep On Running', with Traffic the 1967 UK No.2 single 'Hole In My Shoe', Blind Faith, (with Eric Clapton, Ginger Baker and Ric Grech), 1969 UK & US No.1 album. Winwood played Hammond organ on the Jimi Hendrix Electric Ladyland album track 'Voodoo Chile'. He also had a successful solo career with hits including 'While You See a Chance', 'Valerie', 'Back in the High Life Again' and during the late 80s two US No.1 hits 'Higher Love' and 'Roll with It'. via thisdayinmusic.com
***

Hand gun > Flare gun. Genius Award Winners.

MONROE COUNTY, Fla. - A man was arrested Friday night after he shot a flare gun multiple times at two people, who were trying to serve civil process/legal papers.

A 75-year-old woman, Carole Harwood, was also arrested for resisting arrest along with William Nash, 79, according to Monroe County deputies. No injuries were reported.

Deputies responded to a home on the 200 block of Colson Drive in Monroe County at about 8:20 p.m about a shots fired call. Monroe County deputies said they arrived and found Harwood yelling at a man who said he and another woman were trying to serve legal papers at the home.
***

Tonight's Feel Good Story of The Day.
Hita Gupta says she was heartbroken upon learning her regular visits to nursing homes were put on hold because of Coronavirus.

Gupta, 15, had been volunteering at a nursing home near her home in Paoli for more than a year. She organized activities like trivia and bingo for the residents.

Due to coronavirus, the nursing home is refusing visitors in an effort to keep residents safe.

"The seniors aren't able to see their families, so that's causing loneliness, boredom and anxiety," she said.
***

Tonight's ONT has been brought to you by Home Work.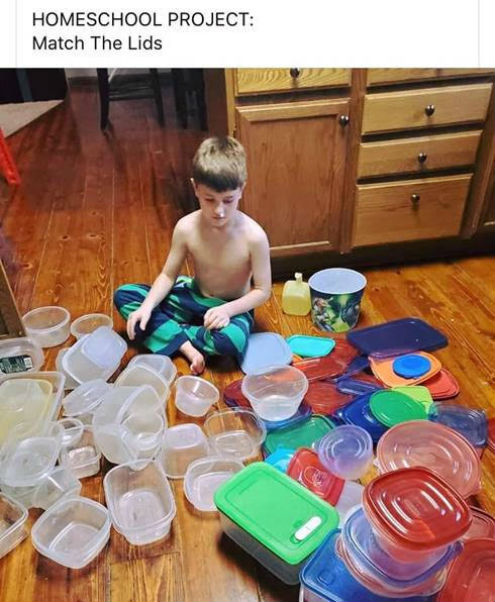 Notice: Posted with permission by the Ace Media Empire and AceCorp, LLC. No tax exemptions were injured in the production of this ONT.


posted by Misanthropic Humanitarian at
10:00 PM
|
Access Comments