« Tara Reade Has Sat for an On-Camera Interview With Megan Kelly
|
Main
|
Newly Released Documents: Obama Started the Flynn Frame Ball Rolling »
May 07, 2020
TARA READE TOLD HER EX-HUSBAND ABOUT SEXUAL HARASSMENT IN JOE BIDEN'S OFFICE, 1996 COURT DOCUMENT PROVES
Did Christine Blowsey have an official court document dating from three years after her alleged violation noting that she had complained of her treatment?
No?
Boy, NeverTrump's going to have work overtime to enable rape here.
Step right up and offer us your latest excuses for rape, "Men" of Integrity and Principles! Tell us how you have a secret feeling that The Bitch Set Us Up!
And please, do take this latest opportunity to boast about your Moral Superiority and Intellectual Integrity. Wouldn't want you to miss out on a single chance!
Especially because I sense those opportunities are quickly running out!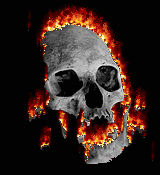 A court document from 1996 shows former Senate staffer Tara Reade told her ex-husband she was sexually harassed while working for Joe Biden in 1993.

The declaration -- exclusively obtained by The Tribune in San Luis Obispo, California -- does not say Biden committed the harassment nor does it mention Reade's more recent allegations of sexual assault.
I'm sure it was someone else in Joe Biden's office.
And let's stop with the "it doesn't mention sexual assault by name." Sexual assault is more serious form of sexual harassment -- it's an included offense.
Reade's then-husband Theodore Dronen wrote the court declaration. Dronen at the time was contesting a restraining order Reade filed against him days after he filed for divorce, Superior Court records show.

In it, he writes Reade told him about "a problem she was having at work regarding sexual harassment, in U.S. Senator Joe Biden's office."


...

In the filing dated March 25, 1996, Dronen testified that he met Reade in the spring of 1993 while the two worked for separate members of Congress in Washington, D.C.

Dronen wrote that Reade told him she "eventually struck a deal with the chief of staff of the Senator's office and left her position."

"It was obvious that this event had a very traumatic effect on (Reade), and that she is still sensitive and effected (sic) by it today," Dronen wrote.
I don't see how he continues as the nominee. I wish I could -- he's so damaged he'd be an easy win.
But it's over.
Yeah this is a win-lose thing.
Maybe the next candidate NeverTrump champions won't be a rapist.
Fingers crossed! Here's hoping!
You know, I hate being right about some things. I said forever that Joe Biden would not make it to the election as the nominee. And damnit, I was right.