« EMT 5/3/20
|
Main
|
The Threat Of State Sponsored Violence Is The Only Tool Of Government »
May 03, 2020
Sunday Morning Book Thread 05-03-2020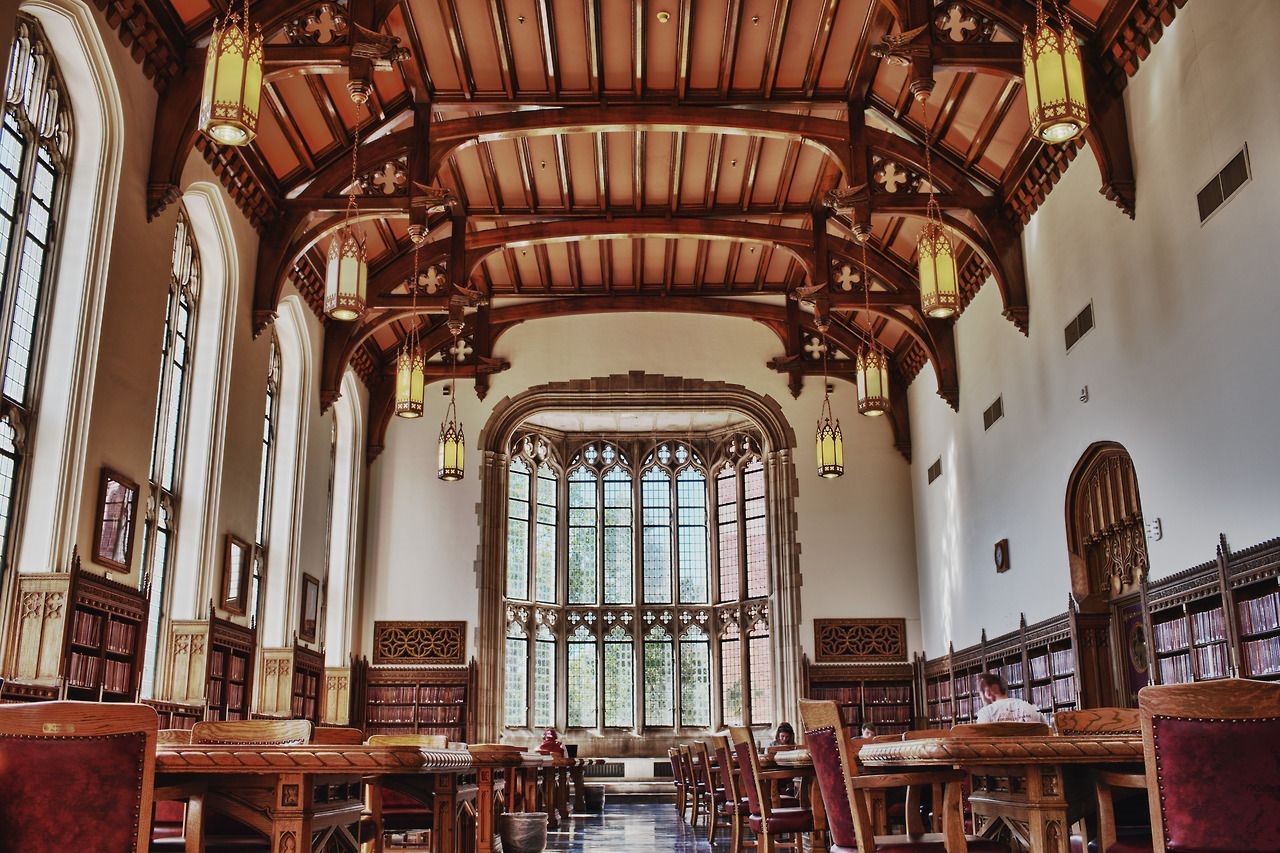 Great Reading Room, Bizzell Memorial Library, Oklahoma University

Good morning to all you 'rons, 'ettes, lurkers, and lurkettes, wine moms, frat bros, crétins sans pantalon (who are technically breaking the rules), the fed up, the p*ssed off, the outraged, and the rest of you who have just about had enough. Welcome once again to the stately, prestigious, internationally acclaimed and high-class Sunday Morning Book Thread, a weekly compendium of reviews, observations, snark, witty repartee, hilarious bon mots, and a continuing conversation on books, reading, spending way too much money on books, writing books, and publishing books by escaped oafs and oafettes who follow words with their fingers and whose lips move as they read. Unlike other AoSHQ comment threads, the Sunday Morning Book Thread is so hoity-toity, pants are required. Even if it's these pants and just this once, I'd be in favor of Karen reporting them to their manager.


Pic Note:
The Evelyena D. Honeymon Anteroom entryway to the Peggy V. Helmerich Great Reading Room sets the tone for this iconic location on OU's Norman campus. The Great Reading Room is our most popular quiet study space and serves as the home of theses and dissertations by OU graduates."
Here's another shot of the Great Reading Room from a slightly different angle. I like the tall windows and the abundant sunlight.

It Pays To Increase Your Word Power®
Good to know.
In The Year of the Plague
472 As I've said, my brain can only handle pulp and picture books during These Uncertain Times, but if you're fully functional, bully for you!, and here's a list of Tomes of Substance: https://spectator.us/lockdown-list-books-quarantine/

Posted by: All Hail Eris, She-Wolf of the 'Ettes 'Ettes at April 26, 2020 12:01 PM (Dc2NZ
This is a very extensive list from a various Spectator writers and I may devote several weeks highlighting some of the selections.
Nothing Is True and Everything Is Possible: The Surreal Heart of the New Russia by Peter Pomerantsev which is
...a look at the insidious world of Russian oligarchs and misinformation. Having started his career in Russian reality TV, Pomerantsev describes how reality is constructed and controlled through the nation's TV screens. Writing that TV is 'the central mechanism of a new type of authoritarianism', his work too focuses on outliers in Putin's Russia; he rarely mentions the Supreme Leader by name, opting instead to drop a breadcrumb trail that leads the reader to wonder if there's anything Putin doesn't control.
The Amazon blurb is more wild:
Professional killers with the souls of artists, would-be theater directors turned Kremlin puppet-masters, suicidal supermodels, Hell's Angels who hallucinate themselves as holy warriors, and oligarch revolutionaries: welcome to the wild and bizarre heart of twenty-first-century Russia. It is a world erupting with new money and new power, changing so fast it breaks all sense of reality, home to a form of dictatorship-far subtler than twentieth-century strains-that is rapidly rising to challenge the West.
21st-century Russia sounds like a very bizarre place.
Next, a recommendation for a book on a popular author I have never gotten around to mentioning on the book thread:
But when dark tales of sinister global capital are too bleak, there's always the warm, comforting embrace of Nora Ephron. The true voice of sardonic Jewish culture, Ephron's novels and personal essays hold up incredibly well to the test of time. Peppered with recipes that everyone now has time to cook, Ephron's first novel Heartburn is a biting, deeply witty story about how to go on when the world feels like it's closing in on you — a warm bath for the soul to soak in.
Seven months into her pregnancy, Rachel Samstat discovers that her husband, Mark, is in love with another woman. The fact that the other woman has "a neck as long as an arm and a nose as long as a thumb and you should see her legs" is no consolation. Food sometimes is, though, since Rachel writes cookbooks for a living. And in between trying to win Mark back and loudly wishing him dead, Ephron's irrepressible heroine offers some of her favorite recipes. Heartburn is a sinfully delicious novel, as soul-satisfying as mashed potatoes and as airy as a perfect soufflé.
A number of authors like to mix a little food porn into their stories. Sometimes, as in the case of Ms. Ephron, it's actual recipes, other times it's just intricate descriptions of meals the characters are eating. I found a couple of examples of the latter when I was reading the first of the Poldark novels awhile back:
Round the dining table of the parlour of Nampara house one windy afternoon in 1787 six gentlemen were seated.

They had dined and wined well, off part of a large cod, a chine of mutton, a chicken pie, some pigeons, and a fillet of veal with roasted sweetbreads; apricot tart, a dish of cream, and almonds and raisins. Mr. Horace Treneglos of Mingoose, Mr. Renfrew from St. Ann's, Dr. Choake from Sawle, Captain Henshawe from Grambler, Mr. Nathaniel Pearce the notary from Truro, and their host, Captain Poldark.
Also:
Dinner began at five and went on until seven-forty. It was a meal worthy of the age, the house, and the season. Pea soup to begin, followed by a roast swan with sweet sauce; giblets, mutton steaks, a partridge pie, and four snipe. The second course was a plum pudding with brandy sauce, tarts, mince pies, custards, and cakes; all washed down with port wine and claret and madeira and home-brewed ale.
My first thought after reading was wow, I can't imagine eating that much at a single meal. They must've kept the individual serving size relatively small. On the other hand, back in those days, food transport and storage weren't as reliable as now, so perhaps they ate as much as they could when they could because next week or next month there might be a crop failure or war or plague that would disrupt availability.
But it's fun to read, though.


Who Dis: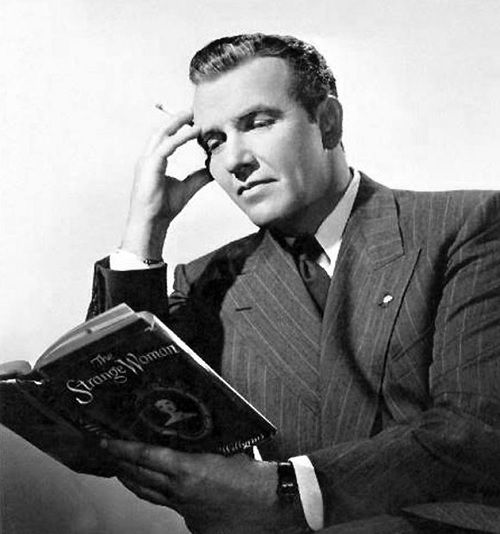 Last week's 'who dis' was a publicity still taken from the bookstore scene in the 1946 film adaptation of Raymond Chandler's noir detective novel
The Big Sleep
. Featuring, of course,
Humphrey Bogart and Dorothy Malone
.


Misc. Book Notes
I get occasional emails from the Battleswarm blogger who likes to read and collect books. He posts pics of his recent acquisitions, in this case every book he bought during the second half of 2019. The highpoint this time is a signed first edition of A Clockwork Orange. Sounds like that might be worth something. Some Michael Moorcock, too. I think Lawrence's book photos are pretty fun.
___________
Moron author Joseph Courtemanche (Assault on St. Agnes, Nicholas of Haiti) has a bunch of free stuff available. He e-mails:
I'm actually writing with free moron-fodder. A group of authors from a press where we all publish, and a few strays, have been putting up free flash-fiction about COVID-19 Monday through Friday for several weeks.

Some of it is world-class. I mean, it's all free so you get your money's worth. Our model is that each of us puts up the link to the story on our own blogs and drive the traffic to the author of the day. That way our moron readers don't have to think too hard about where to go to get the story. Our hope is that they buy some of our audio books *(for me that's the real money)* and books on Amazon.

My blog is www.commotioninthepews.com, and if you take a gander, you might like the stories. We started this fiasco on March 24th, and we're going to keep going a few more weeks.
Joe's most recent effort is 'Nema what?', which you can read here. He even recorded an audio version available on YouTube.
For other stories, just go to www.commotioninthepews.com and scroll down. You'll see all sorts of links to other stories.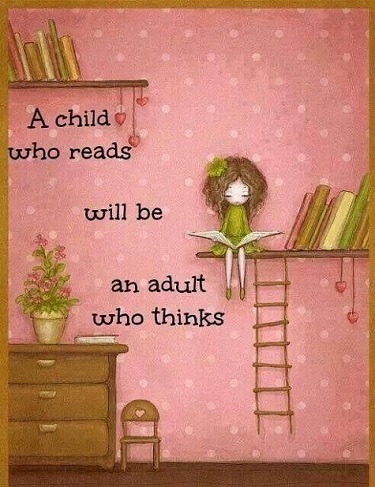 Moron Recommendations
522 I listened to a horrifying audiobook this week titled The Death of Grass. It was written in 1956 by John Christopher. AoS commenter Bertram Cabot, Jr. had mentioned the movie version of this book (movie title is No Blade of Grass) in last weeks movie thread discussing plague movies. The book is a very insightful look at how fast society will crumble when the fecal matter really does hit the fan! The Audible audiobook performance is very well done.

Posted by: SuperMayorSuperRonNirinberg at April 26, 2020 01:23 PM (s7uYf)
Is The Death of Grass a YA novel? Christopher is known chiefly for his YA science fiction novel, but perhaps this one isn't.
Even though it was written in 1956, it seems to very much ahead of its time:
The Chung-Li virus has devastated Asia, wiping out the rice crop and leaving riots and mass starvation in its wake. The rest of the world looks on with concern, though safe in the expectation that a counter-virus will be developed any day. Then Chung-Li mutates and spreads. Wheat, barley, oats, rye: no grass crop is safe, and global famine threatens.

In Britain, where green fields are fast turning brown, the Government lies to its citizens, devising secret plans to preserve the lives of a few at the expense of the many.

Getting wind of what's in store, John Custance and his family decide they must abandon their London home to head for the sanctuary of his brother's farm in a remote northern valley.

And so they begin the long trek across a country fast descending into barbarism, where the law of the gun prevails, and the civilized values they once took for granted become the price they must pay if they are to survive.
I couldn't find the audiobook version on Amazon (404 error), but it's available on the audible website.
The wiki entry says that this was Christopher's "breakout" novel that enabled him to quit his day job and concentrate on writing full-time.
I very much enjoyed Christopher's Tripods trilogy when I were a yoot, and I was half-expecting to see film adaptations come out a few years ago when the dystopian-future-with-teenaged-characters movies were all the rage, but alas, it didn't happen.
Christopher has written another plague book, Empty World, and I think that one is a YA novel:
Neil's world is shattered when he and his family are involved in a horrible car accident that leaves him an orphan. He is sent to live in a small village with his grandparents, whom he loves but doesn't really know.

Soon, a devastating illness, the Calcutta Plague, begins making the headlines. After killing thousands of people in India in just a few months, the disease begins to spread much farther...The sickness is a strange one, affecting only the adults and none of the children, and soon Neil finds himself an orphan once more.

Alone, Neil travels to London in search of other survivors of the plague. There he finds a strange world of fear and suspicion, where friends can be enemies and people will do anything to survive.
___________
535 ...Mona Charen is monumentally disappointing. I rather enjoyed her book, "Useful Idiots", and I think it is still a worthwhile read. (Check it out from a library to avoid giving her royalties.) It is a summary of the Cold War and how the Left acted and reacted to events of the Cold War. The chapter titled "Fear and Trembling" for me has been read and reread as it encompasses not just the Reagan administration and the 1980s, but also by extension my upbringing as I was in grade school for about 99% of the 1980s.

Posted by: Catch Thirty-Thr33 at April 26, 2020 06:43 PM (Sn/d0)
Let's take a look at Useful Idiots: How Liberals Got It Wrong in the Cold War and Still Blame America First:
They've tried to rewrite history, but Mona Charen won't let them as she calls out liberal hypocrisy during the Cold War and afterward; from DC elites like Hillary Clinton, John Kerry, and Jimmy Carter to Hollywood celebs like Woody Allen, Jane Fonda, and Martin Sheen to academic snobs like Noam Chomsky, Susan Sontag, and many more. Charen's devastating critique of the left's philosophical incompetence is a must-read for Americans on both sides of the aisle.
This book was first published in 2003 and, according to Catch Thirty-Thr33, is still a worthwhile read. Charen also wrote Do-Gooders: How Liberals Hurt Those They Claim to Help (and the Rest of Us) and Sex Matters: How Modern Feminism Lost Touch with Science, Love, and Common Sense, which Kindle editions are still selling at premium prices, so it's said to see her descent into TDS madness. It's kind of like discovering that someone you knew in high school, someone smart and well-liked with a bright future, was arrested in a meth house and now looks like a strung-out, comatose hillbilly. And you, knowing her in the old days, can't help but feeling sick inside. I felt like that when I followed ace's link to Charen's NRO piece urging a vote for Joe Biden. How *could* she sink so low? It just boggles my mind. I'm not sure how she is ever going to walk that one back.

___________


Books By Morons
A lurking moron, who tells me he was formerly a Space Shuttle technician that became a school science teacher, who then became an author when he published his book Classroom Laboratory at the Edge of Space: Introducing the Mini-Cube Program


"A book written for secondary public and private school STEM instructors, home schooling, and undergraduate STEM courses of study explaining how to set up their own student focused "space program" utilizing the Mini-Cube Program. With this STEM Project Based Learning Activity, students can have the unique, affordable, and challenging opportunity to send experiments via high altitude balloon to an altitude of 100,000 feet (20 miles or 32 km), commonly known as the "edge of space." Utilizing the scientific method, team work, research, and communicating in writing the results and applications for peer review, students will participate in the full cycle of an actual experiment from the original question to the published results and conduct true science at the edge of space."
Learn how to be a real scientist by doing real science.
It can be a fun project, and a serious science project too. That is up to you and your child/grandchild/class to decide how difficult you want it to be. It can also be a gift to your child's science department at their school. It is appropriate for middle school through college.
This book is available for $9.99 on Kindle or $24.50 for the paperback edition.
___________

So that's all for this week. As always, book thread tips, suggestions, bribes, insults, threats, ugly pants pics and moron library submissions may be sent to OregonMuse, Proprietor, AoSHQ Book Thread, at the book thread e-mail address: aoshqbookthread, followed by the 'at' sign, and then 'G' mail, and then dot cee oh emm.
What have you all been reading this week? Hopefully something good, because, as you all know, life is too short to be reading lousy books.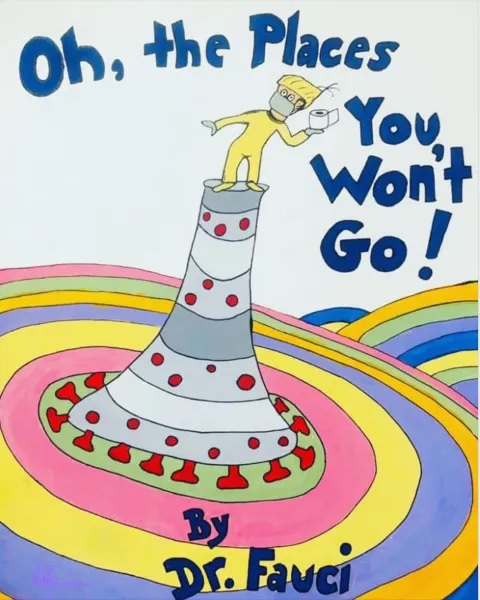 posted by OregonMuse at
09:00 AM
|
Access Comments