« Quarantine Cafe
|
Main
|
The Morning Report - 4/28/20 »
April 27, 2020
Monday Overnight Open Thread (4/27/20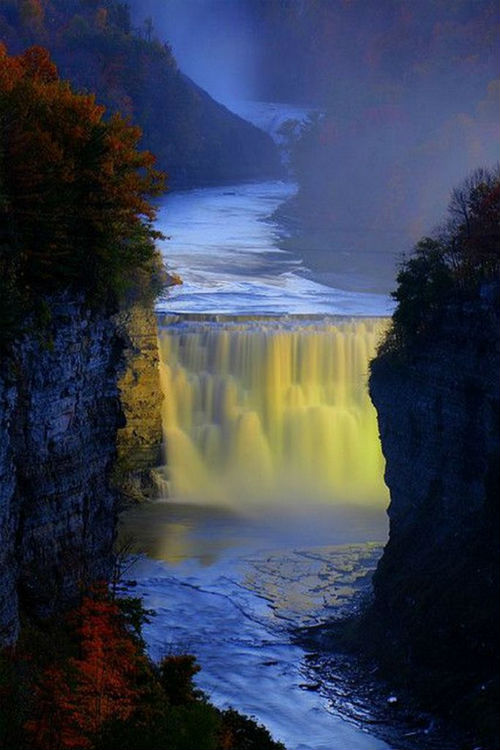 ***
The Quotes of The Day
Quote I

"These daily rituals of surfing are so ingrained into body, mind and spirit. The ocean is where we feel connected and find our balance and peace. It's where we sort things out and find purpose in our life." Randy Strunk, owner of Pacific Beach Surf Shop

Quote II

"If you're going to dance on someone's constitutional rights you better have a good reason, you better have a really good reason, not just a theory,"

"The data is showing us it's time to lift (the stay-at-home orders) so if we don't lift, what is the reason?"Dr. Daniel W. Erickson of Bakersfield, California

Quote III

"In our caucus, we are very devoted to the Gospel of Matthew when I was hungry, you fed me, when I was homeless, you sheltered me, when I was imprisoned, you visited me. And so this for us is a part of our value system. Speaker of the House, Nancy Pelosi

Quote IV

"Tomorrow at 12 o'clock, my voice will be silenced for several months," he said, referring to his normal Sunday service. "You will not hear from me again. I promise you, I will continue to do what I do. This is not about me. This is about our religious liberties." Pastor Tony Spell of the Life Tabernacle Church in Baton Rouge

Quote V

"This hurts the credibility of the city. What happens if a developer is watching the meeting (and sees that)? They would obviously have concerns about the city." Vallejo, CA Mayor Bob Sampayan

Quote VI

"We've spoken to members, and they're saying they're using the site as a release valve for the tension that's built up at home during the pandemic," "They're looking to have needs met that aren't being met at home." Ashley Madison chief strategy officer Paul Keable
***
***

What's the old saying, "When guns are outlawed only outlaws will have guns". The new saying, "When movement is outlawed only outlaws will move"?

Overall, it seems violent crime is down throughout most of the nation. That's not surprising, actually. After all, most of us are locked down in our home, we're not out and about to be victims of armed robberies. While other crimes seem to be up, violent crime is down in many other places.

It's not down everywhere, though. For example, we know it's not in Chicago. We can't be completely sure why it's not there while it is in other places, but it's not.

It seems the District of Columbia is in the same boat.
***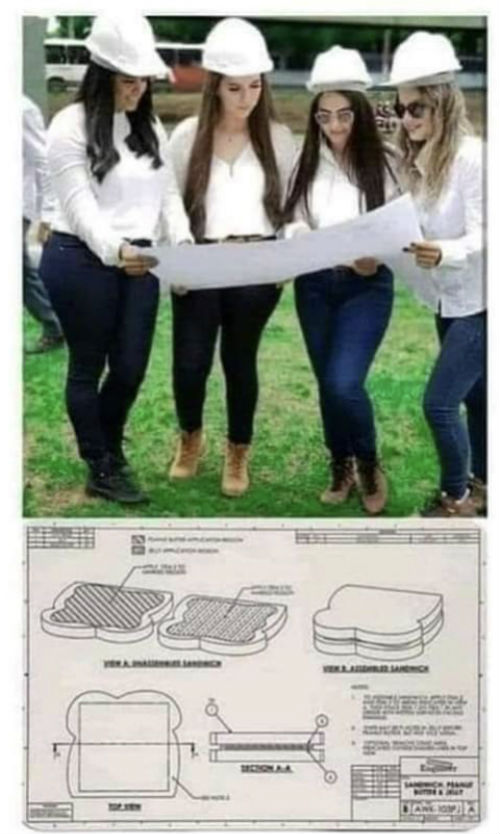 (H/T Bitter Clinger)
***
***
The ONT Musical Interlude
On this day: 27 Apr 1981
Ringo Starr married actress and one time 'Bond girl' Barbara Bach. The pair met while filming the movie, Caveman, with Dennis Quaid and Shelley Long. In attendance at the wedding were George Harrison and Paul McCartney. via thisdayinmusic.com
Born on this day: 27 Apr 1947
Welsh singer, songwriter and guitarist, Peter Ham who was a member of The Iveys and then Badfinger, who had the 1970 UK No.4 single 'Come And Get It'. He also co-wrote the ballad 'Without You', a worldwide No.1 hit for Harry Nilsson that has become a standard song covered by hundreds of artists. Ham was granted two Ivor Novello Awards related to the song in 1973. Ham committed suicide on 24th April 1975. via thisdayinmusic.com
***

Quitting cigarettes is a tough battle. If you don't believe me, just ask our Genius Award Winner.

LAKE COUNTY, Fla. – A woman said she swung a metal pipe at passing cars because she was having a "nicotine fit" and she was upset that none of the drivers would stop to give her cigarettes, according to the Lake County Sheriff's Office.

Deputies said they were called to the area of County Road 452 and South Em En El Grove Road around 10:30 a.m. Easter Sunday and found Amy Hunt swinging a 3 foot long metal pole at vehicle as they drove by, forcing the drivers to swerve.


When deputies asked her about her behavior, they said she told them she was having a "nicotine fit" and she was angry that the passing motorists wouldn't give her cigarettes.
***

This story almost sounds too good to be true. Tonight's Feel Good Story of The Day.

andemic Donuts took off. The pair said they shifted from taking orders through Instagram messages to on a website in less than a week.

"The first day we were really surprised we got a couple dozen, like wow this is pretty cool, we could do this every day," Milton said. "And by the second and third day we were selling out into the future."

Their donuts go on sale Tuesday mornings, and they've been selling out within hours. Deliveries to select Denver zip codes go out the rest of the week.
***

Tonight's ONT has been brought to you by Pick Up Lines.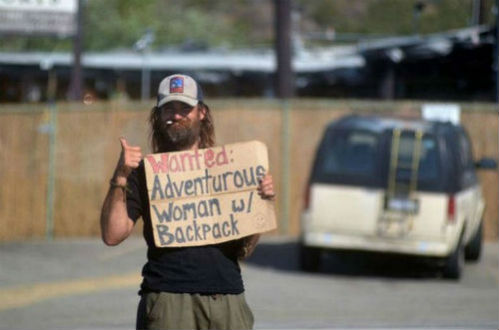 Notice: Posted with permission by the Ace Media Empire and AceCorp, LLC. Don't feed the hamsters.

posted by Misanthropic Humanitarian at
10:00 PM
|
Access Comments