« Quarantine Cafe
|
Main
|
The Morning Report - 4/14/20 »
April 13, 2020
Monday Overnight Open Thread (4/13/20) All Good Things Must Come To An End Edition
(What, a Mystery Click?)
***
The Quotes of The Day

Quote I

You can't be a real country unless you have a beer and an airline. It helps if you have some kind of a football team, or some nuclear weapons, but at the very least you need a beer. Frank Zappa

Quote II

Some scientists claim that hydrogen, because it is so plentiful, is the basic building block of the universe. I dispute that. I say there is more stupidity than hydrogen, and that is the basic building block of the universe. Frank Zappa

Quote III

The United States is a nation of laws: badly written and randomly enforced. Frank Zappa
***

More Zappa quotes. Quite an intelligent man. I might not have agreed with him on everything. But, he was articulate and thoughtful.

***
I don't advocate violence. But, if it were to happen I would understand. Snitches get stitches.

In the sleepy town of Mesopotamia, Ohio, population 3,220, health inspectors got wind of an illicit wedding attended by members of the local Amish community and filed a "notice of violation" against the revelers, according to local news reports.

Vindy.com:

[Kristofer J. Wilster, director of environmental health in Trumbull County], said his report will be turned over to Trumbull County authorities. The Trumbull County Sheriff's Office and the county health department investigated the report of a possible wedding celebration involving 300 people, according to a sheriff's report.
Oh, the humanity.

And how did the authorities find out about this wedding? Why, a snitch, of course, because that's the America we live in now:

According to a caller Tuesday night to Trumbull County 911, an Amish wedding was scheduled to take place Thursday around noon at the Mesopotamia location, which is commonly used for large gatherings. The caller told 911 that food preparation at that location began Wednesday with about 40 people.
I can imagine how that phone call went: "Uh, hello, I'm calling to report a crime about to be committed by the oldspeakers in the Golden Country, where, as you know, they refuse to install telescreens in their homes. I have received intelligence that the traitors will be committing an unauthorized wedding on Thursday. They should not be difficult to round up, seeing as they rarely venture outside their community and travel by horse and buggy..."
Formerly I lived in an area with a large Amish people. Good people, they didn't deserve this.
***

Tonight's science class...........
***

What constitutes a good gift? Me? I attempt to find something that the recipient would like and not purchase for themself. I don't think these people researched their "pal" very well. H/T CBD

A man who was terrified by his retirement gift from co-workers — a ride in a fighter jet — grabbed the ejector handle in a panic and was launched through the skies 2,500 feet above the ground, says the official government report on the incident.


An image from the report, which details the man's surprise ejection.Credit: Bureau of Enquiry and Analysis for Civil Aviation Safety
The ride on March 20, 2019, had been intended as a surprise gift to the 64-year-old man, who was leaving his job at a French defense contractor. His co-workers took him to the Saint-Dizier air base, 100 miles east of Paris, and announced he would be flying in a Dassault Rafale B.

The man had never expressed any desire to fly in a fighter jet and had no military aviation experience, said the report by investigators for France's aviation safety agency.
***
The ONT Musical Interlude
(Don't forget the Mystery Clicks)


My favorite Zappa LP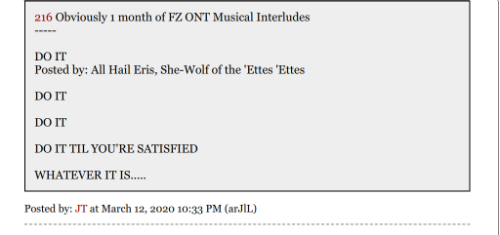 &&&
***

Count them. Three Genius Award Winners.

April 10 (UPI) -- A surprised witness in Russia captured video of an unusual spectacle -- three people floating down a river on a chunk of ice.

The video, filmed Wednesday in Novokuznetsk, shows the three people standing on one of several pieces of ice floating down the river. via UPI
***

Tonight's ONT has been brought to you by Happiness.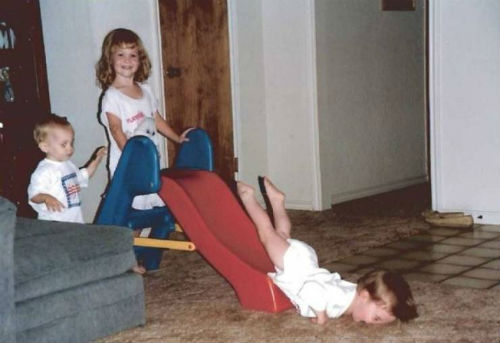 Notice: Posted with permission by the Ace Media Empire and AceCorp, LLC. The ONT, official home of the "Be careful For What You Wish For Musical Interlude"

posted by Misanthropic Humanitarian at
09:55 PM
|
Access Comments