« EMT 4/12/20 multiple choice edition.
|
Main
|
The Cost Of Freedom »
April 12, 2020
Sunday Morning Book Thread 04-12-2020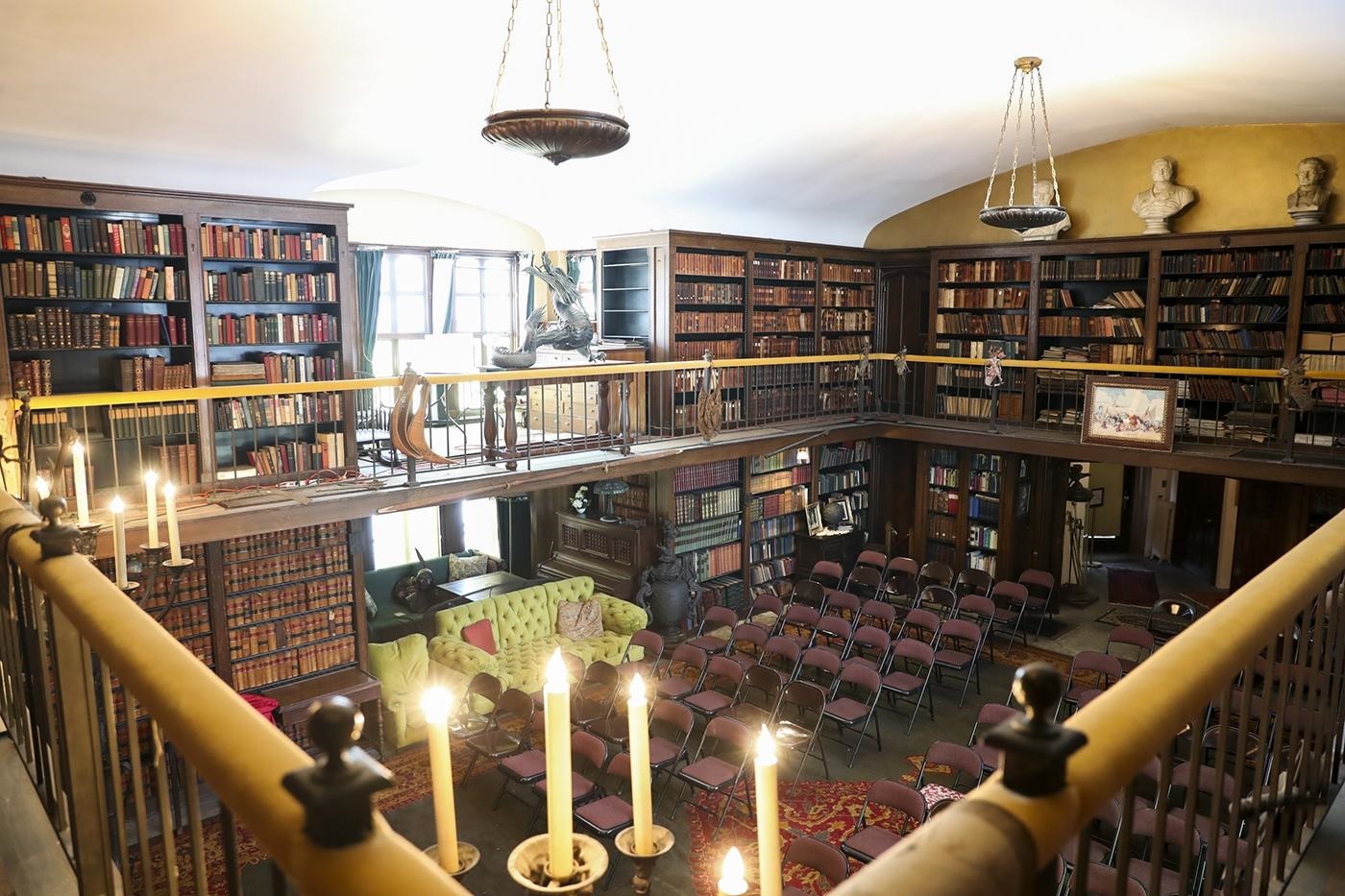 Ames Mansion Library, Boston, MA

Good morning to all you 'rons, 'ettes, lurkers, and lurkettes, wine moms, frat bros, crétins sans pantalon (who are technically breaking the rules), the isolated, the distanced, the hunkered-down, and other avoidance artists. Welcome once again to the stately, prestigious, internationally acclaimed and high-class Sunday Morning Book Thread, a weekly compendium of reviews, observations, snark, witty repartee, hilarious bon mots, and a continuing conversation on books, reading, spending way too much money on books, writing books, and publishing books by escaped oafs and oafettes who follow words with their fingers and whose lips move as they read. Unlike other AoSHQ comment threads, the Sunday Morning Book Thread is so hoity-toity, pants are required. Even if it's these pants, which I think are Kurt Eichenwald's fantasy pants.


It Pays To Increase Your Word Power®
From
the horse's mouth
:
Briefly stated, the Gell-Mann Amnesia effect [named after physicist Murray Gell-Mann] is as follows. You open the newspaper to an article on some subject you know well. In Murray's case, physics. In mine, show business. You read the article and see the journalist has absolutely no understanding of either the facts or the issues. Often, the article is so wrong it actually presents the story backward—reversing cause and effect. I call these the "wet streets cause rain" stories. Paper's full of them.

In any case, you read with exasperation or amusement the multiple errors in a story, and then turn the page to national or international affairs, and read as if the rest of the newspaper was somehow more accurate about Palestine than the baloney you just read. You turn the page, and forget what you know.

That is the Gell-Mann Amnesia effect. I'd point out it does not operate in other arenas of life. In ordinary life, if somebody consistently exaggerates or lies to you, you soon discount everything they say...But when it comes to the media, we believe against evidence that it is probably worth our time to read other parts of the paper. When, in fact, it almost certainly isn't. The only possible explanation for our behavior is amnesia.
The entire piece is worth a read.


A Poem For Easter
Seven Stanzas at Easter

Make no mistake: if he rose at all
It was as His body;
If the cell's dissolution did not reverse, the molecule reknit,
The amino acids rekindle,
The Church will fall.

It was not as the flowers,
Each soft spring recurrent;
It was not as His Spirit in the mouths and fuddled eyes of the
Eleven apostles;
It was as His flesh; ours.

The same hinged thumbs and toes
The same valved heart
That-pierced-died, withered, paused, and then regathered
Out of enduring Might
New strength to enclose.

Let us not mock God with metaphor,
Analogy, sidestepping, transcendence,
Making of the event a parable, a sign painted in the faded
Credulity of earlier ages:
Let us walk through the door.

The stone is rolled back, not papier-mache,
Not a stone in a story,
But the vast rock of materiality that in the slow grinding of
Time will eclipse for each of us
The wide light of day.

And if we have an angel at the tomb,
Make it a real angel,
Weighty with Max Planck's quanta, vivid with hair, opaque in
The dawn light, robed in real linen
Spun on a definite loom.

Let us not seek to make it less monstrous,
For our own convenience, our own sense of beauty,
Lest, awakened in one unthinkable hour, we are embarrassed
By the miracle,
And crushed by remonstrance.

- John Updike



On My Stack
I've been on a John Grisham kick lately. Reread The Testament, which I wish they'd make into a movie or mini-series, followed it up with The King of Torts, and have just started The Brethren. What can I say? Grisham's books are like popcorn.
I have acquired a book I mentioned a few months ago Mr Finchley Discovers His England by Victor Canning, a popular best-seller in England when if was first published in the 1930s. I liked the $1.99 price.
While I was buying that book, Amazon showed me Sink the Bismarck! By C.S. Forester for 99 cents, so I bought that, too, what the heck. Also saw a spy novel, Agent Zero, on sale for free, and I like free, so now that's on the stack, too.
I'm reading The Emigrants by Swedish author Vilhelm Moberg, mentioned a couple of weeks back, that tells the story of a group of rural Swedes who decide to emigrate to North America. They all have different reasons for doing so, and when they left their village for the last time, I can't imagine what it must have been like for them to give up pretty much everything they have ever known, and then have to tell all of their friends and family that they weren't coming back and they would most likely never see them again.


Who Dis: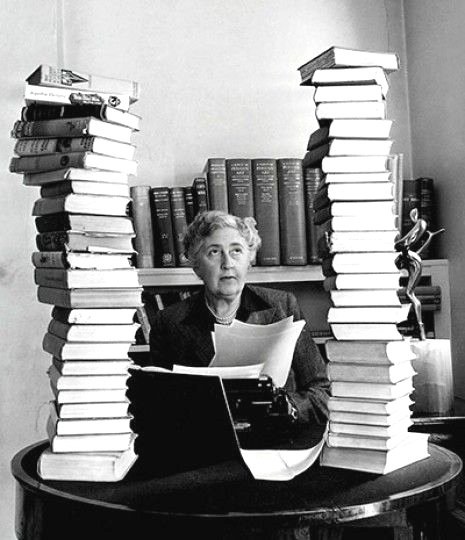 Last week's 'who dis' was commie stooge
Harry Belafonte
.


Books by Morons
This sale has been going on all week. Today is the last day to pick up this dystopian/post-apocalyptic fiction at the reduced price. Heck, you can get all 4 for $3.96.
___________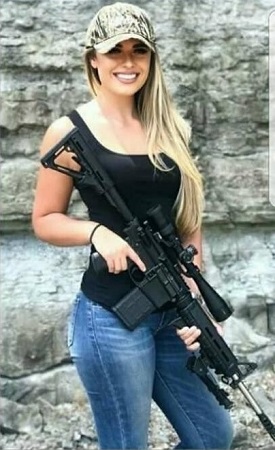 Moron author Oldsailors Poet has just come out with a new Amy Lynn novel, Amy Lynn Rock Star:
An out of control teenage rock star…
Cantrell, the guitar shredding, hedonistic superstar goes to the kingdom of Saudi Arabia for a high paying private gig. During a night of partying, she unknowingly defiles the Prophet, making an enemy of radical Islam. An enemy that now wants her dead.

A former CIA covert operative turned housewife…
Amy Lynn, AKA covert operative Fenian, in an effort to leave her past behind, tries to be the best wife, mother, daughter and friend she can be. But the pull of her former life progresses from fleeting thoughts, to longings, to a visceral need. Events in her small bucolic town, events and calls from her past take her to the precipice of a return to what she's best at: killing people and breaking things.
The Kindle edition of Amy Lynn Rock Star is $4.99.
___________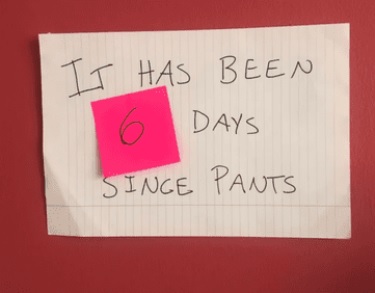 Moron Recommendations
652 Good morning, horde!
This week I finished The Dearly Beloved by Cara Wall. It is a story of how two couples met, the husbands feel a call to ministry, and eventually they end up pastoring a church together in New York City. It is a story of faith, believers and unbelievers, heartache, and relationships. Ultimately, I enjoyed the story, but I did struggle with some of the choices made by some of the characters because they did not have the same beliefs and values I hold. It wasn't a fast read, but it was a touching story.

Posted by: Violet at March 29, 2020 12:47 PM (9ppMC)
I was thinking this is a book that Mrs. Muse might enjoy reading, but she would have the same struggles with the choices made by characters who do not share her values. Movies, too. I try to encourage her to let the author (or the director) tell the story the way they want to tell it, rather than trying to impose our own values on it
Charles and Lily, James and Nan. They meet in Greenwich Village in 1963 when Charles and James are jointly hired to steward the historic Third Presbyterian Church through turbulent times. Their personal differences however, threaten to tear them apart...

In The Dearly Beloved, we follow these two couples through decades of love and friendship, jealousy and understanding, forgiveness and commitment. Against the backdrop of turbulent changes facing the city and the church's congregation, these four forge improbable paths through their evolving relationships, each struggling with uncertainty, heartbreak, and joy.
The Dearly Beloved is on Kindle for $12.99.
This novel reminds me of another one I read and discussed on the book thread some months ago, The Book of Strange New Things. This is a book about Christians, but it isn't really a Christian book. And even though most of the events in the book take place on another planet, it isn't really a science fiction book, either. Peter, a missionary, is invited aboard one of the first interstellar ships to minister to a civilization of people they've found living on a habitable planet who are eager to hear the gospel. This journey takes him away from his wife who is strugggling with her faith, and he can't help her because he's light years away and trying to minister to a growing flock of believers. It is a very well-written novel and the planet they had to go and the people who lived there to was truly alien - not just humans with blue hair and different ridges on their forehead, like on Star Trek.

___________
64 I'm reading "Captain Sir Richard Francis Burton" by Edward Rice. A gripping story about the 19th century British explorer, linguist, author, and a bunch of other occupations including general badassery.

In the 1840s as an officer for the British East India Company in the Sindh province of Western India (todays Pakistan) he became so proficient in the Shia branch of islam and as a Sufi (islam's mysticism called Sufism) that he successfully spied for the company. He even had himself circumcised. His knowledge and appearance enabled him to make the pilgrimage to Mecca and Medina in 1853 when he would have been killed if he'd been outed as an Englishman. A few years later he began his Africa exploration. While in Somaliland near the Horn of Africa his party was attacked and he received a spear to the face. Later he and John Speke set out to search for the source of the Nile. People were ate up about that back then.

Burton was a bit of an outcast and due to his immersion with the natives he was called a "white n****r" by the more properly behaved Englishmen.

Posted by: Jake Holenhead at April 05, 2020 09:19 AM (P1GvV)
The Amazon blurb is quite insufficient compared to what Jake has written here, so I'll just leave it at that. Burton was quite a man. Bit of a perv, too, if his wiki entry is at all accurate.
Captain Sir Richard Francis Burton: The Secret Agent Who Made the Pilgrimage to Mecca, Discovered the Kama Sutra, and Brought the Arabian Nights to the West appears to be OOP. But you can, for example, pick up a used hardcover edition at Thriftbooks for less than $5. No e-book editions are available.
And while we're on the subject, 'freakdd' mentioned Alan Moorehead's books The White Nile,
Relive all the thrills and adventure of Alan Moorehead's classic bestseller The White Nile -- the daring exploration of the Nile River in the second half of the nineteenth century, which was at that time the most mysterious and impenetrable region on earth. Capturing in breathtaking prose the larger-than-life personalities of such notable figures as Stanley, Livingstone, Burton and many others, The White Nile remains a seminal work in tales of discovery and escapade, filled with incredible historical detail and compelling stories of heroism and drama.
and its sequel, The Blue Nile
In the first half of the nineteenth century, only a small handful of Westerners had ventured into the regions watered by the Nile River on its long journey from Lake Tana in Abyssinia to the Mediterranean-lands that had been forgotten since Roman times, or had never been known at all. In The Blue Nile, Alan Moorehead continues the classic, thrilling narration of adventure he began in The White Nile, depicting this exotic place through the lives of four explorers so daring they can be considered among the world's original adventurers -- each acting and reacting in separate expeditions against a bewildering background of slavery and massacre, political upheaval and all-out war.
Also OOP, so used. You can even get a hardcover boxed set edition.
___________
To console myself, I'm spending time with one of my favorite authors, Giovanni Guareschi, and his literary creation, Don Camillo. ( Hint: a lot of the Don Camillo stories are FREE here https://tinyurl.com/r4mu6qb )

Don Camillo was a country priest and a staunch anti-communist. His best-friend and worst enemy was Pepone, the town mayor and local communist leader. Don Camillo took no prisoners and could only be kept in line by God, Himself, who would occasionally speak him from the crucifix hanging over the altar in Don Camillo's humble church. They represent a time when faith was lived and really meant something. Many of the titles were made into sweet films starring Fenandel. Here is one https://tinyurl.com/twkmvf9

Posted by: RondinellaMamma at April 05, 2020 09:29 AM (8/7u2)
I downloaded The Little World Of Don Camillo for free. It's a small book, about 100 pages and Guareschi is an amusing writer. The general time of the book appears to be just after WW II and it sounds as if the priest (Camillo) and the commie mayor (Peppone) fought in the war together.
Up next will be Comrade Don Camillo, also for free.
___________
And speaking of books on religious topics, here are a couple of recommendations by MP4:
You might like a couple of old books concerning religious life: Everybody Calls Me Father, by "Father X," which is a memoir of a young priest's first assignment to a parish. No date is given, but it seems to have been sometime in the mid 1930s.
Actually, Everybody Calls Me Father was published in 1951. The Amazon blurb tells you nothing, but I googled around and found this interesting review by a someone who was actually acquainted with the author.
Of course the book has been OOP for years.
And "A Right To Be Merry," by Mother Mary Francis, who helped found the first Poor Clare convent in Roswell, NM in the 1940s - it's her recollections of becoming a nun and what it's like living the contemplative life.

Posted by: Mary Poppins' Practically Perfect Piercing at April 05, 2020 09:45 AM (2JVJo)
A Right To Be Merry is also out of print, but fortunately, a Kindle version is available.
There was a British TV series, Bless Me, Father that ran 21 episodes from 1978 to 1981, which followed the misadventures of an Irish priest, Father Duddleswell, and his inexperienced curate, Fr. Boyd as they served in an English parish just after WWII. The series is hilarious. It is based on a series of books written by Neil Boyd. I'm not sure how many of them there are, but you can purchase a set of five on Kindle for only $3.99. Nearly 1200 pages. That's a lot of bang for your buck.
___________

So that's all for this week. As always, book thread tips, suggestions, bribes, insults, threats, ugly pants pics and moron library submissions may be sent to OregonMuse, Proprietor, AoSHQ Book Thread, at the book thread e-mail address: aoshqbookthread, followed by the 'at' sign, and then 'G' mail, and then dot cee oh emm.
What have you all been reading this week? Hopefully something good, because, as you all know, life is too short to be reading lousy books.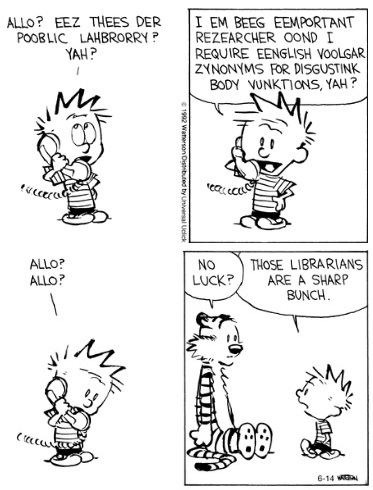 posted by OregonMuse at
09:00 AM
|
Access Comments