« Food Thread: Xiphias Gladius, I Just Don't Dig You Any More!
|
Main
|
What's It Like To Talk With Rush Limbaugh [As Told By Shibumi] »
April 12, 2020
Gun Thread: Easter Bunnyocalypse Edition [Weasel]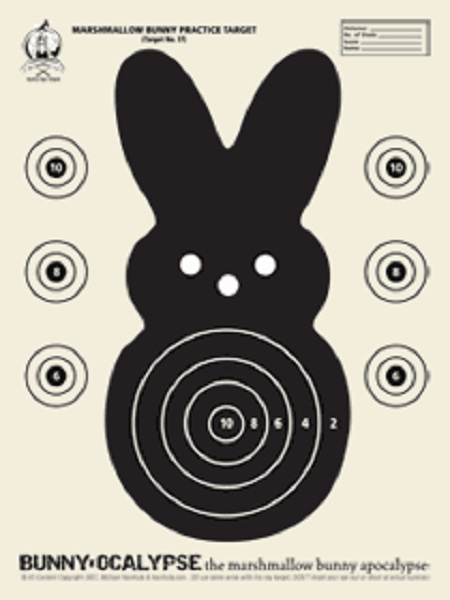 Happy Easter everyone! I hope this finds you all well and enjoying the day as best you can under the circumstances. Have your usual Easter plans been interrupted by the Chinese cooties or were you able to mostly do the same things? Were you able to go to the range? Whatever the case, I hope your day was an enjoyable one, and that you found lots of Easter Eggs.
Now let's get to Guns 'n Stuff, shall we?
Last week I thought it would be a great idea to cause a shit storm by recommending the .38 Special revolver as a self-defense weapon. There were lots of great counterpoints telling me I was full of crap both in the comments and later by email. What I suppose I didn't adequately do in the thread was to outline the exact premise under which I was making that recommendation. I alluded to it, but didn't really sufficiently spel it out.
Discussing the recent spike in gun sales, I surmised many of the purchasers might be first time gun owners worried about current events who realized things might get spicy and decided they wanted the means to protect themselves and their stuff. These were likely not people who were already shooters deciding to rush out and add another 9mm to the five they already own. Further, these were people who were also not likely to spend a lot of time going to the range and becoming proficient with all sorts of weapons systems, but rather the sort who buys a gun and one box of ammo and stores it in a drawer to keep their socks company. They may carry it, or think about carrying it, and they may not. That was the premise of recommending the revolver over other options; one gun that was simple to operate and maintain for a novice shooter.
Does that make any more sense or am I still full of shit? Come at me, bro!
I would like to thank you all for the comments and the email. Without exception, everyone was reasonable in their disagreement and offered their basis for suggesting an alternative. This is what makes the ol' Gun Thread a fun place to hang out, and I appreciate it!
.38 Special Revolvers
But wait, there's more! Because I don't think we've done nearly enough talking about .38 Special revolvers, let's head to the WeaselAcres and do some shooting!
It's no secret that I like revolvers and the .38 Special cartridge. It's a great round for reloading and recreational shooting, and it's pleasant and generally economical to shoot. I have a bunch of them and will do more videos highlighting these great guns from time to time. Many people prefer the .357 Magnum because it will also fire the .38 Special cartridge, so in essence, you're getting two guns for one. Hard to argue with that logic, even if it sometimes does require a little extra attention when cleaning after firing the slightly shorter .38 Special round.
******
Buying Ammo
We've been talking about stocking up on ammo for some time, although to some it may at best seem like an unnecessary step, and at worst an exercise in paranoia. Very early on in my shooting hobby we went through a couple of ammo shortages and I definitely recall being way short of where I needed to be ammo-wise even in basic calibers. Eventually I learned to plan ahead and I still contend that saving for a rainy day is always good advice. Well guess what? It's raining. Fortunately all of you listened to your 'ol Pal Weasel and built up a reasonable supply over time, taking advantage of sales and free shipping offers whenever you could.
Another thing we've talked about is making your own ammo, and those with a reloading setup scarcely notice interruptions in loaded ammunition availability. Even with the slowest gear, a single stage press, a reloader can turn out a couple of hundred rounds of custom ammunition per hour, and production is limited only by time and component availability. It's nice knowing you aren't a hostage to the ups and downs of the supply chain when suddenly overnight the demand spikes as it has now.
Well here's some gloomy news from Guns and Ammo on the economics and other realities of commercial ammunition production. It's a good article, but sort of bad news for those who are short of ammo today. Some are predicting the return to normal supply levels make take months, if not longer. As the article says, if you find yourself in this predicament, stay calm and find other ways to practice your shooting skills rather than live fire. You don't have to go bananas when ammo starts trickling back in, but going forward, consider this period of scarcity a valuable lesson.
******
And Speaking of Ammo
For years I've heard talk of replacing brass cartridge casings with another, lighter, material and now apparently even non-metallic materials are being considered. I have shot a lot of Blazer 9mm with aluminum cartridge cases without any problems and enjoyed the cost savings, but this Military.com article gives us a look at some alternative materials. [h/t: JT]
I can't help but wonder how this will turn out. What do you all think? As recreational shooters, we're not generally concerned with the weight of all our crap, but if you're running around carrying it in combat, I'm sure would make a big difference. A bigly difference. How about you veterans? What are the chances any weight savings realized by switching to non-metallic cartridge cases would be replaced by the requirement to carry more gear?
******
Everything San Francisco Does is Retarded
It's a pretty safe bet that anything San Francisco does is going to be retarded, and this article from Breitbart proves it. It's almost like they can't help themselves. Now they're claiming the spike in gun sales as a result of the Chinese Flu is a health threat. Not the Chinese Flu itself, mind you, but the purchase of guns by people who are fearful civil order may break down, poses a health threat. Unreal.
******
WTF is This Gun?
This week we have a nice entry from our pal redc1c4 for you all to identify.
I know what it is, but I'd never heard of it until I saw it at the local toy store, and there is no manufacturer's name/crest/etc anywhere where one might usually expect to see it. And yes, it came from the factory this way.
HINT: The firearm qualified as a C&R purchase.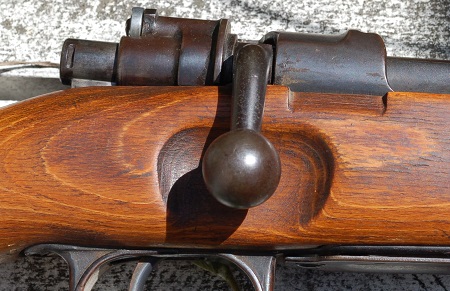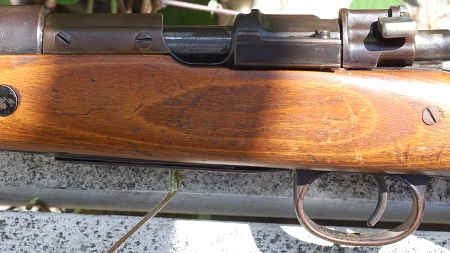 Nice looking rifle, redc1c4! Thanks for sending it in! Please let us know how it shoots!
So how about it guys and gals... any ideas?
******
NoVaMoMe 2020!!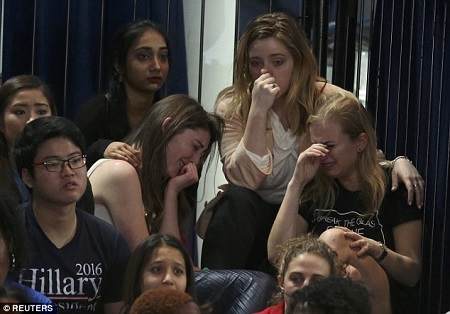 Sad, sad people who missed the registration window
Attention - NoVaMoMe 2020!
Due the Chinese Flu hysteria in Virginia, the NoVaMoMe 2020 has been postponed until Saturday, August 29th. The time and location remain the same. If you haven't already, please check your email and let the Central Planning Committee know if you are able to make the new date. If not, your registration fee will be refunded and we will open your spot to those on the wait list. Questions? Just email us at NoVaMoMe2020 at gee mail dot com. Thank you!
******
Link-O-Rama
I'm really very seriously not kidding around anymore. Buy Ammo
AmmoSeek - online ammo search tool
GunBot - online ammo search tool
SG Ammo
Palmetto State Armory
Georgia Arms
AmmoMan
Target Sports USA
***Mail Bag***
Our pal
FungusBoy
sends us the following: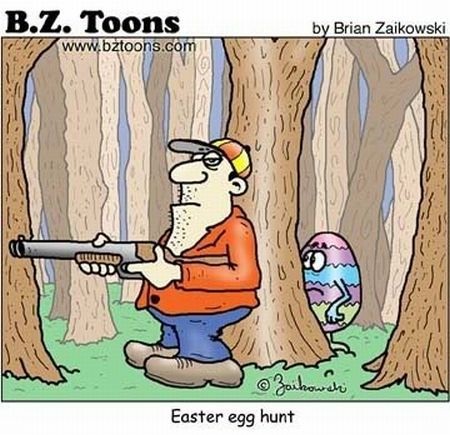 ******
Please note the new and improved gmail account morongunthread at gmail dot com. An informal Gun Thread archive can be found HERE. If you have a question you would like to ask Gun Thread Staff offline, just send us a note and we'll do our best to answer. If you care to share the story of your favorite firearm, send a picture with your nic and tell us what you sadly lost in the tragic canoe accident. If you would like to remain completely anonymous, just say so. Lurkers are always welcome!
That's it for this week - have you been to the range?


posted by Open Blogger at
07:00 PM
|
Access Comments