« Bloomberg News -- Heavily Partnered With Communist China -- Springs Into Cash-Money Action to Defend... The Wet Markets Widely Believed to Have Been the Petri Dish For Multiple Plagues
|
Main
|
Wednesday Overnight Open Thread (4/8/20) It's The End Of The World And I Feel Fine Edition #267 »
April 08, 2020
Quarantine Cafe: African Funeral Dance Edition
I've been enjoying (mostly) this African Funeral Meme.
The template for the meme is to show someone who is about to get wrecked or even killed, then cut to African pallbearers dancing as they carry a coffin.
I mean, you probably figured that out from this use of the meme with Trump's slam on the reporter for asking about oil prices without knowing the price of oil.
A lot of these are rough, because sometimes it looks like people get really hurt, or are about to get really hurt.
Below are someone funny ones where no one gets that hurt.
The captions there are "I'm coming" (in the sexual sense) and "I fell off the couch." I think the basic idea is that he likes seeing these people get wrecked.
Here's a meme which doesn't involve the African Funeral Dance: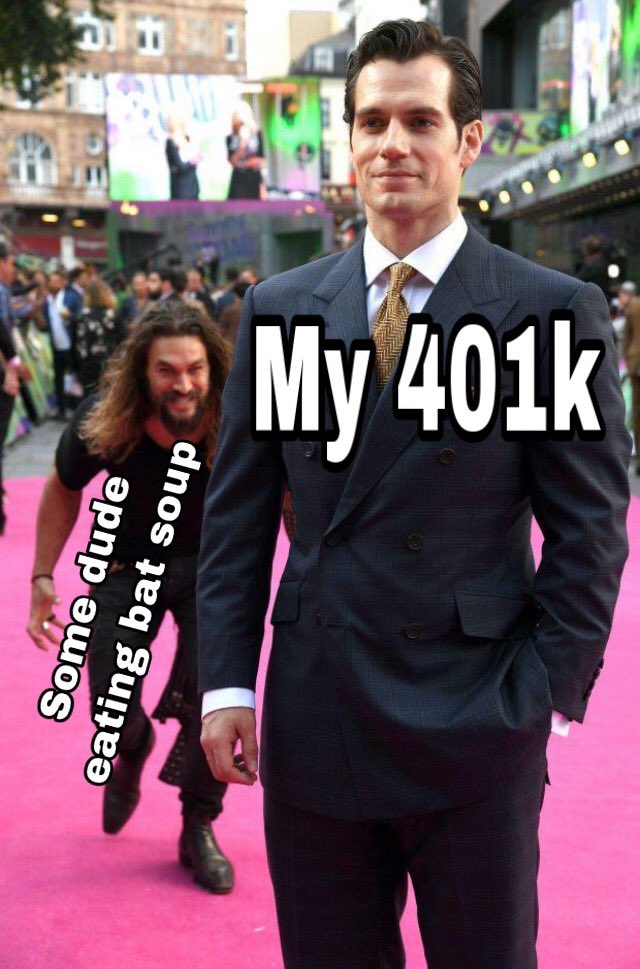 Another one. Seems to be terrorists.
Oh wow, this one!

posted by Ace at
08:02 PM
|
Access Comments