« Mid-Morning Art Thread
|
Main
|
Chris Hayes, One Month Ago: Trump "Personally Pressured" Health Officials to "Manipulate the Numbers Downward"
Chris Hayes, Yesterday: Trump Inflated the Death Count So He Could Brag When The Numbers Came In Lower »
April 09, 2020
The Morning Rant: Minimalist Edition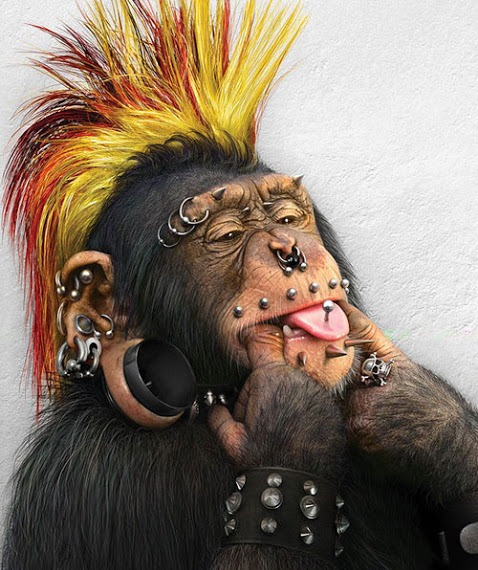 It doesn't matter how beautiful your theory is, it doesn't matter how smart you are. If it doesn't agree with experiment, it's wrong.
-- Richard P. Feynman
Models are not experiments...they are more like theories. Any model that produces results that do not agree with direct observation is flawed. So the oh-so-elegant models produced in England and here (U. Washington) that predict infection and death rates that are not borne out by data are worthless. They are intellectual (or, less charitably but perhaps more accurately) political exercises that should not be used for policy making or economic or health decisions.
Marko Kolanovic is a well-known strategist whose predictions are often correct, and he is taken seriously by the financial markets. His models of the Sino-Lung-Rot pandemic are in stark contrast to the others, in part because he uses some different data, one set which is collected by Kinsa, a healthcare company that is collecting temperature data.
Stock market looks beyond coronavirus

"If we now look at the NYS official data, we see that the apex (peak in net hospitalization growth), indeed most likely happened a few days ago," Marko Kolanovic, quantitative strategist at J.P. Morgan, wrote in a note to clients.

China, where COVID-19 originated, has experienced a four-stage pattern of recovery, according to Kolanovic.

He says the data suggests New York State has moved past the first stage, peak cases, and entered stage two, which is marked by a dramatic decline in new cases and a slower decline in fatalities.

The third stage, which Kolanovic projects will begin on April 12, occurs when there is a sharp drop in the number of deaths. The fourth and final stage, which Kolanovic thinks will start around April 19, is a near-complete recovery marked by very low growth in new cases.
These comments are found in "notes" that he produces for JP Morgan, and while they are public, it is difficult to get the actual text (I can't copy my version). But it is an interesting and contrarian take on the reality on the ground.
Here's another website that insists upon linking only to itself, which makes me deeply suspicious, but his quotations of Kolanovic match well...
Marko Kolanovic Forecasts Dates For Coronavirus Peak, End Of Crisis

For the first time since the start of the outbreak, NY levels have dropped below the average expected level (12% below). The slow decline of NY illnesses is likely a result of a very big initial hit and limitations on how quickly distancing measures can work in dense urban areas dependent on public transport (e.g. subways, elevators, etc.). The trend is nonetheless encouraging and increases our conviction that the apex in NYS is likely behind us.
This suggests at least two significant issues...the first and most obvious one is that the quality of the data used by the various predicting mechanisms varies wildly, and the second is those data are not in real time. So graphing the predictions is an exercise in futility when time is one axis.
If I get hit by a bus but also test positive for Chinese-Lung-AIDS, what did I die of? If deaths are reported almost immediately, but "recovered" numbers lag by days or weeks, how can those numbers be compared? Where are the control groups of tests done on random samplings?
And let us not forget that roughly 1% of the population dies every year. So in America, that means 3,200,000 people will die this year. Democrat-Wet-Dream-Flu is a rounding error compared to the total number of deaths from all causes.

posted by CBD at
11:00 AM
|
Access Comments