« Saturday Evening Movie Thread 04-04-2020 [TheJamesMadison]
|
Main
|
EMT 04/05/20 »
April 04, 2020
Saturday Overnight Open Thread (4/4/20)
***
The Saturday Night Joke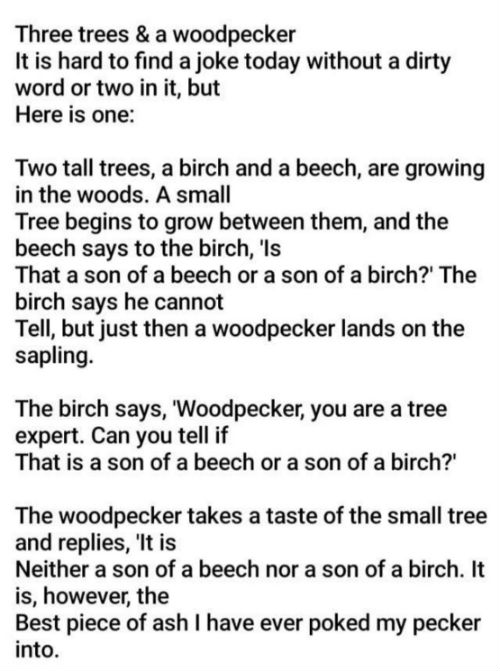 ***
Opinions are like assholes. Everybody has one. I would have never thought let alone say that Corona beer was essential.

The brewer of Corona beer has suspended production because of the coronavirus pandemic.

The brand of lager - whose unfortunate name has made it a punchline during the health crisis - will not be produced after Mexico deemed it non-essential.

Fears of a shortage have prompted panic-buying, with pictures from Mexican shops showing trolleys piled up with beer.

The brewery Grupo Modelo said it was scaling down its operations to a 'bare minimum' in line with the Mexican government's orders.
Just my opinion. If you enjoy Corona good on you.
***
When it comes to protein, I'll take mine in the form of meat. The EU has different ideas.

If this ruling does go through as anticipated, it would allow for mass-produced insect-based foods to be available throughout the EU. Beyond the ways in which some insects have an appealing taste, there's also an environmentally-friendly reason to eat more insects, as Carl Swanson explained at Grub Street in 2016. "Bugs, being coldblooded and short-lived, with a preference for cramped spaces, turn what they eat into protein for us much more efficiently than a cow does," Swanson wrote.
***

How does a cheerleader disappear?
***

Funny - NSFW H/T ibguy
***

Gender inequality? Hey babes don't be nags.

Malaysia has the largest number of COVID-19 cases in Southeast Asia with more than 2,900 and counting. This week, Malaysia's government also had a serious public relations issue after an ill-conceived plan went online.

Malaysia's Ministry for Women, Family and Community Development issued a series of online posters on Facebook and Instagram with the hashtag #WomenPreventCOVID19. It advised the nation's women to help with the country's partial lockdown by not nagging their husbands.

The ministry also advised women to refrain from being "sarcastic" if they asked for help with household chores. And it urged women working from home to dress up and wear makeup.
***

Math sucks. And sometimes it really sucks.

Northampton police are reminding drivers again to be mindful of traffic signs.

Police were called to Bridge Street railroad overpass in downtown Northampton shortly after 6 a.m. Thursday after a tractor-trailer truck from out of state struck the bridge.

"Unfortunately, people put too much faith in their GPS sometimes," Northampton police said in a post shared on social media. "The driver was cited accordingly."
***

We are all in this together. Except for Erika.

During the coronavirus outbreak, healthcare workers are being hailed as heroes.

But one Arlington doctor had the police called to her office this week by a resident who was outraged that she was conducting in-car COVID-19 tests in the building's parking lot.

Dr. Lillian Hunt owns a ground-floor office condo at The Chatham condominium building, located a mile south of Ballston at 4501 Arlington Blvd. She says she started testing her patients last Monday "as soon as my commercial labs could give me the test kits."

"I started testing because patients and colleagues with exposures and/or viral symptoms could not get tested by the overwhelmed public sector," Dr. Hunt told ARLnow. "When Arlington announced public testing the prior week, I sent an order to a patient who returned from Europe just before the international flights were restricted. The patient had a fever of 102.5, dry cough, sore throat, and severe malaise. She drove to the site across from W-L high school but was unable to get the test done due to excess demand."
***
The ONT Musical Interlude
(?Mystery Clicks?)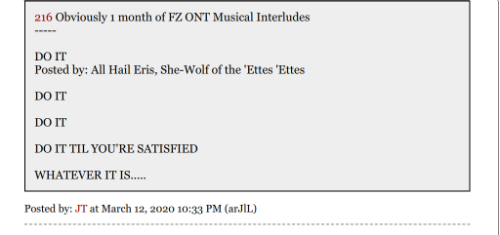 &&&

Whatever happened to a pleasant surprise? Not for these Genius Award Winners.

BREVARD COUNTY, Fla. —
Even with a burn ban in place, fire officials in Florida have already seen an increase in fires, including a Saturday blaze that was reportedly sparked by a gender reveal celebration.

"We were informed that it was caused by a gender reveal using Tannerite and a weapon," said Brevard County Fire Rescue Chief Mark Schollmeyer. "Something as seemingly innocent as a gender reveal, can turn into a large-scale disaster where homes are threatened.
***

Tonight's ONT has been brought to you by Inexpensive DIY Projects.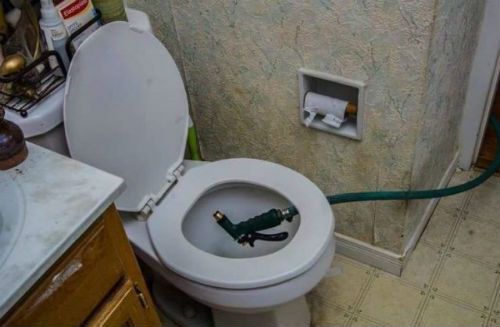 Notice: Posted with permission by the Ace Media Empire and AceCorp, LLC. The best thread on the webz.


posted by Misanthropic Humanitarian at
09:55 PM
|
Access Comments