« Saturday Gardening and Puttering Thread 3/28/20 [KT]
|
Main
|
Ace of Spades Pet Thread »
March 28, 2020
'Rona Roundup: President Considering Mask-Wearing Guidelines; NYC Hospitalizations Fall; President Considers Quarantining NY and NJ
Judge frees illegal alien alleged murderer over fears he might catch the Chinese Flu.
This is NYC.
You can't quarantine this place fast enough.
A Manhattan judge on Thursday ordered the release of a career criminal charged with stabbing his girlfriend to death out of concern he could contract coronavirus at Rikers, the Post has learned.

State Supreme Court Justice Mark Dwyer freed Pedro Vinent-Barcia, 63, and 15 other inmates after the Legal Aid Society filed a petition arguing that their detention exposed them to serious medical harm in the midst of a pandemic sweeping through city jails.

Prosecutors objected, citing the brutality of the crime and the defendant's criminal record.

Assistant DA Patricia Bailey said Vinent-Barcia terrorized Bernice Rosado for months before tracking her to a cellphone repair shop in Harlem on June 29, 2018, and repeatedly stabbing her in the chest and back.

The gruesome attack was captured on surveillance video and witnessed by numerous bystanders, according to court papers.

After cops nabbed him, he allegedly asked, "Is she dead? I hope so."

The prosecutor told Dwyer that Vinent-Barcia was arrested in Florida for stabbing another girlfriend in 1993 and biting off a piece of her ear.
Note: The mask proposal is for purposes of re-opening the country. Many have pointed out that South Korea did not shut down, but kept the Wuhan flu well-contained. What did they do? They wore masks in public.
That was enough to contain it.
People screaming about this either don't know this, or want to keep the country shut down for months.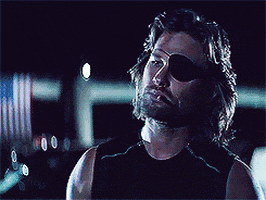 posted by Ace at
02:40 PM
|
Access Comments