« Quarantine Cafe
|
Main
|
The Morning Report - 3/25/20 »
March 24, 2020
Tuesday Overnight Open Thread (3/24/20)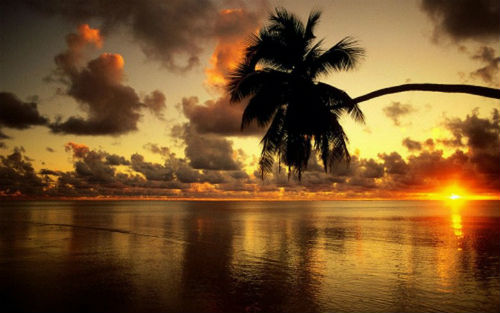 ***
The Quotes of The Day

Quote I

"The Bloomberg campaign's hiring managers understood that potential applicants for field staff positions like the plaintiffs would be motivated to work for Mike Bloomberg 2020 because of their interest in working on the general election to defeat Donald Trump," Alexis Sklair, Nathaniel Brown and Sterling Rettk vs. Mini-Mike Bloomberg.

Quote II

Bachelors know more about women than married men; if they didn't they'd be married too. H. L. Mencken

Quote III

When your refrigerator goes out under quarantine and your supplies begin to rot, do you really need another rant from Rep. Maxine Waters (D-Calif.)—or do you rather need a St. Michael Smith and St. Uriel Mendoza to appear out of nowhere as the archangels from Home Depot to wheel up and connect a new one?Victor Davis Hanson

Quote IV


"We absolutely – as a lot of people in New Zealand do – consider alcohol as essential,"

"But stress drinking is not advised: Don't use alcohol to manage stress,"Linda Cooper, president of the Waitākere Licensing Trust
***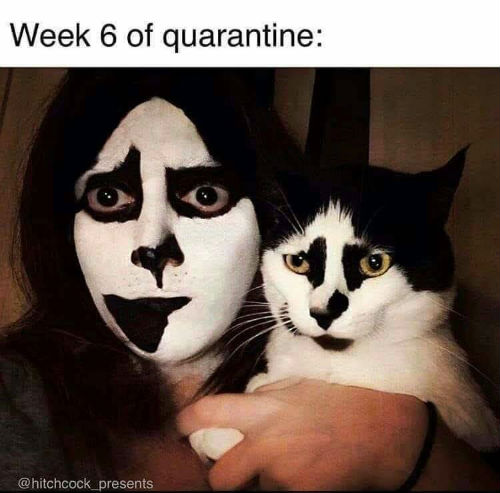 (H/T Jim - Sunk New Dawn - Galveston, TX)
***
I received the following video and instructions from a Moron. I'm not naming names to protect the innocent.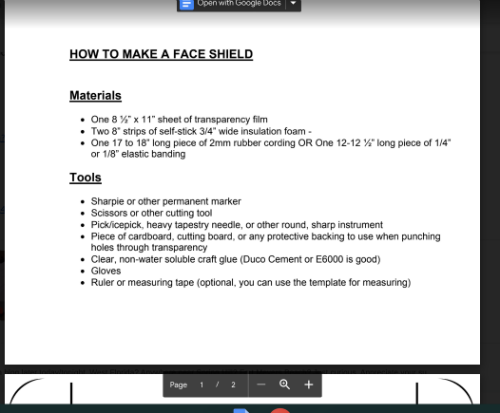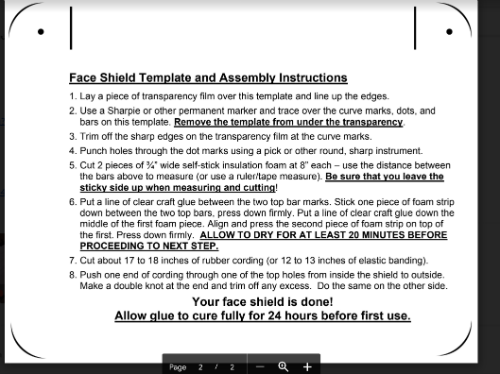 ***

Whatever happened to rugged individualism? Suck it up Buttercup San Juan County Sheriff's Department.

San Juan County, Colorado, Bans Backcountry
The San Juan County Sheriff's Department issues a stern warning to all backcountry recreation users. The San Juan County Sheriff's Department is prohibiting recreationalists from backcountry activities in the County due to the limited Medical, Emergency and Search and Rescue Services available currently due to the Coronavirus COVID 19 crisis.

The SJC Sheriff has also issued a policy/order prohibiting all but essential services in San Juan County. US HWY 550 is open to DRIVE THROUGH traffic and San Juan County residents only. Vehicles parked on the passes, and on County roads not registered in San Juan County Colorado are subject to fines and towing. This applies to all San Juan County Colorado lands and County roads, as backcountry skiers and snowmobilers unnecessarily increase the potential for emergency and medical team response.

On Wednesday March 18th, San Juan County and the Town of Silverton declared a Local Disaster Emergency Declaration due to the spread of COVID 19 in the State of Colorado.
***
Entrepreneurship is alive and well.

Picture the scene: a sickly young man lies prone on his bed. The mask on his face is doing little to stop the coronavirus from running amok with his immune system. His prospects look grim.

While he groans, a nurse walks in. She doesn't look like stereotypical nurses look and her nursing uniform seems a lot shorter than regulation length. Apparently she has the cure for his disease.

What follows next are visuals that require a porn banjo for the soundtrack.

This is a real scene from a real clip on the popular adult entertainment website Pornhub, which in some countries has seen a massive spike in coronavirus-related searches since Covid-19 decided to take Aladdin up on his offer of being shown the world.
***

Well this is different. Thanks Hank Curmudgeon.
***
Where are the robots with capes?


If Robots Steal So Many Jobs, Why Aren't They Saving Us Now?
We've been led to believe that robots and AI are replacing humans en masse. But this economic catastrophe is blowing up that myth.
an amazon prime delivery vehicle


MODERN CAPITALISM HAS never seen anything quite like the novel coronavirus SARS-CoV-2. In a matter of months, the deadly contagious bug has spread around the world, hobbling any economy in its path. In the United States, where consumer spending accounts for more than two-thirds of economic activity, commerce has come to a standstill as people stay home to slow the virus' spread. Hotels and restaurants and airlines have taken massive hits; Delta has cut its flight capacity by 70 percent. One in five US households has already lost work. And that's all because of the vulnerabilities of the human worker. When we get sick—or we have to shelter in place to avoid getting sick—the work that depends on people grinds to a stop.

Why haven't the machines saved us yet?

This economic catastrophe is blowing up the myth of the worker robot and AI takeover. We've been led to believe that a new wave of automation is here, made possible by smarter AI and more sophisticated robots. San Francisco has even considered a tax on robots—replace a human with a machine, and pay a price. The problem will get so bad, argue folks like former presidential candidate Andrew Yang, we'll need a universal basic income to support our displaced human workers. (UBI seems to have actually arrived, in a sense, with the Trump administration's proposed payout to American households to weather the crisis: A $1,000 check for most, with an extra $500 for every child.)
***

Your employer sentenced you to work from home. The least you could do is show up for an online meeting.

As the world's workforce continues to move online — working from home during the coronavirus pandemic — employees are finding creative ways to appear more online than they really are.

Take Zoom. According to its website, there's a feature that, when turned on, can tell hosts if chat participants have navigated away from the active Zoom window for more than 30 seconds.

Too bad they don't put that much time, energy and creativity into their jobs.
***
SMH. MY TODDLER JUST ATE MY WEED. WHAT NOW? - The downside to legal, easily-acquired edibles: they look delicious (especially when you're confined at home)

Oh no. Oh shit. Your weed is all gone, and your kid isn't looking too well, and Christ, it's going to be quite a day.

This scenario, distressing for at least two reasons (1: unwell child; 2: no weed left), is on the rise. As more and more states legalize weed, there's a higher chance of it lying around the house in some sort of delicious-looking form. No kid is going to chow down on a jar of actual weed weed — it tastes nasty. But a brownie, cookies or gummies in cute packaging? Yeah, they'll eat them.

And then they'll get high. Real high.
***
RIP drummer Bill Reiflin, age 59.
***
The ONT Musical Interlude


&&&
***
FFS, the Kung Flu has even caused poor rationale for our Genius Award Winner.

A man arrested Saturday for auto theft claimed the coronavirus made him do it, cops say.

According to investigators, Alvin Rementer, 70, in late-January pawned his 2000 Chevrolet Silverado for $1500 at Pawn Depot in St. Petersburg, Florida.

Since turning over title to his wheels, Rementer has returned to the shop several times to "make statements of not possibly being able to pay for the pawn payment," an arrest affidavit states.

While the pawn shop manager was "willing to work with him," cops say, Rementer allegedly took matters into his own hand around 7 AM Saturday. Using a spare key, Rementer drove the truck away from the pawn shop (where it apparently was parked outside the business).

After the car was reported stolen, a cop spotted the vehicle and conducted a traffic stop. Rementer, who was driving the Chevy, reportedly confessed to stealing the vehicle, adding that he "freaked out over the 'corona' and the overall situation.
***
A $50,000 loan is a big risk for your employees. Tonight's Feel Good Story of The Day.

NJ Restaurant Owner Takes Out $50K Loan To Pay Employees During Coronavirus Crisis

The owner of Federico's Pizza & Restaurant in New Jersey has taken out a $50,000 loan to make sure his employees continue getting paychecks during this time of social distancing.
***

Tonight's ONT has been brought to you by Dylan.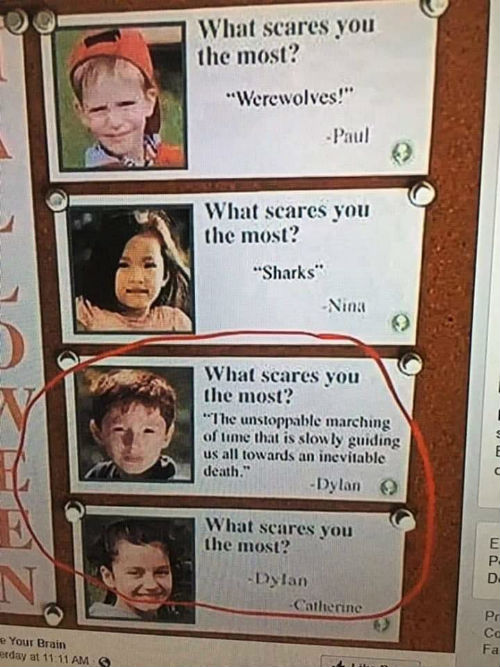 Notice: Posted with permission by the Ace Empire and AceCorp, LLC. Virus. The ONT, living via the gray box Social Distancing since 2010.

posted by Misanthropic Humanitarian at
09:53 PM
|
Access Comments