« Quarantine Cafe
|
Main
|
The Morning Report - 3/24/20 »
March 23, 2020
Monday Overnight Open Thread (3/23/20)
(Is that a Mexican mystery click, or is that a Sears mystery click?)
***
The Quotes of The Day

Quote I

"The idea that you're going to walk into court and object vehemently and successfully against known, proven public health social distancing measures that are being employed currently is not a winner," Arizona State University law professor James Hodge

Quote II

I have no idea what the point of this rambling was. I really don't. I'll probably delete it tomorrow when I'm sober. But I thank f*ck that St. Louis is amazing. We'll get through this whole f*cking quarantine and kick this stupid terrifying virus in its fat ass, and social-distance the f*ck out of this thing and emerge as a city even stronger once this is over.

I fucking love all of you and funk Stan Kroenke. Anonymous Reddit Commenter

Quote III

Fear doesn't exist anywhere except in the mind. Dale Carnegie
Quote IV

"Parents should not send their kids to school if they're sick, if you're sick don't go to work ... avoid places where there are people who are sick and coughing, now that's a difficult thing to do," he said. "...You can't isolate yourself from the rest of the world for the whole flu season." Dr. Anthony Fauci
Haven't heard him admit he made a mistake.

Quote V

The song was in bad taste. Marx would be proud of that song. And I'm not imagining no heaven. Jesus gives hope. Government can't give people a heart change or hope. Larry The Cable Guy
***
Dems Worried Stimulus Bill Would Stimulate Economy

WASHINGTON, D.C.—Amid political bickering over a potential economic relief package, Democrats warned Americans that the stimulus bill would stimulate the economy.


"This stimulus bill might stimulate the economy -- which would hurt our chances to stop the bad orange man," said Senator Chuck Schumer. "We can't overstate how much damage this would do to our 2020 campaign. The last thing we need is a strong economy going into November."

"This stimulus package is horrifying. It specifically includes funding to stimulate Trump's economy, and we can't have that."

"We cannot pass it to find out what is in it -- then we might accidentally increase Trump's chance of reelection," said Speaker of the House Nancy Pelosi. "We must move slowly and cautiously here."
***

It's been a while. Shoe0nHead..............
***

Working behind the enemy lines, Derek Pitera, President of SC Arms of Spotswood, New Jersey is a good guy.

Coalition of New Jersey Firearms Owners sponsor Derek Pitera, President of SC Arms of Spotswood, New Jersey, an FFL licensed and insured firearms dealer, is meeting the needs of the Second Amendment community in New Jersey by making curbside delivery of ammunition to his customers' homes.


In a telephone interview this afternoon with CNJFO, Pitera stated that he researched ways to keep his business open so that he can continue to provide for his family. This new business approach keeps business flowing and meets the ammunition needs of the Second Amendment community.

After researching the limitations of Governor Phil Murphy's Executive Order 107, Pitera determined that deliveries and online orders are permitted, even though brick and mortar stores are to remain closed.
***

I suspect Hillary Clinton is quite happy that there is an international pandemic about now.

Washington, DC) – Judicial Watch today released 80 pages of new emails recently found by the FBI that further document how former Secretary of State Hillary Clinton used her unsecure, non-government email to transmit classified and other sensitive government information. The documents include 11 new Clinton email documents. The emails include an email sent by Mrs. Clinton a month after the Benghazi terrorist attack referencing a "Benghazi security" issue. The emails also include talking points, which are redacted, for a meeting with President Obama. (This is the second release from the batch of Clinton emails the FBI inexplicably found late last year.)

The State Department previously claimed it had produced all releasable Clinton emails, including emails recovered by the FBI that Hillary Clinton tried to destroy or withhold. The State Department initially claimed all responsive emails had been produced in 2018, but then found more emails, which were produced for the first time early this year.
***

Plastic good. Virtue signaling bad. Reusable shopping bags are filthy.

The coronravirus can live on surfaces for days, including on reusable shopping bags, which are notoriously filthy. Studies have shown that most people don't clean their reusable bags.

For that reason, New Hampshire Gov. Chris Sununu issued an emergency order over the weekend prohibiting reusable shopping bags and requiring that stores use disposable plastic or paper bags instead.

"Our grocery store workers are on the front lines of COVID-19, working around the clock to keep New Hampshire families fed," Sununu said in a statement. "With identified community transmission, it is important that shoppers keep their reusable bags at home given the potential risk to baggers, grocers and customers."
***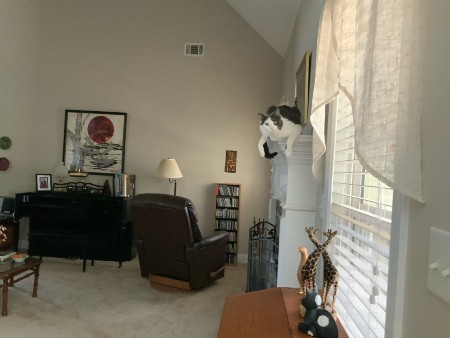 (H/T Ladyl)
***
Yes you old white men are to blame. The Hidden Bigotry of Crosswords. The popular puzzles are largely written and edited by older white men, who dictate what makes it into the grid—and what is kept out.

Last month, Sally Hoelscher published her first crossword puzzle in The New York Times. It was Presidents' Day; the theme was memoirs by first ladies. Like lots of nerdy subcultures, the crossword puzzle has a buzzing ecosystem, and it whirred into action. Hoelscher posted a photo of the newspaper her husband rose early on his day off to buy, and veteran crossword constructors, as they're called, offered congratulations in a Facebook group that develops constructors from underrepresented groups. Some of the Times' 600,000 digital-crossword subscribers finished Hoelscher's puzzle with their thumbs, extending their solving streaks, and crossword bloggers (yes, they exist) favorably reviewed the puzzle's theme, non-thematic vocabulary, and clues.
***
***

I never want to live in the Third Reich State of New Jersey.

Those who live in New Jersey have been given a "shelter in place" order. The order includes the closure of whatever the New Jersey government considers non-essential businesses, and on that list is every FFL in the state.

This notice has been posted to the New Jersey Portal NICS page:
***

There is no threat of Martial Law. Excuse me if I don't necessarily believe you.

MARYLAND — The Maryland National Guard has popped up in pockets of the state. Guardsmen have become visibly present in Baltimore City as well as Montgomery and Prince George's counties assisting with the response to the new coronavirus.

Baltimore Mayor Bernard C. "Jack" Young said he asked for the guard's help with vulnerable populations, food distribution for children and logistical planning for health care facilities.

"My administration requested that the Guard deploy in Baltimore to provide humanitarian assistance in partnership with our city agencies as we work to slow the spread of COVID-19," Young said. "The Guard's deployment helps provide resources we need to support the work being done to keep Baltimore healthy."
***
***
The ONT Musical Interlude


&&&


Oh you Morons. When will you ever learn?
***

The age old ONT Rule is? Never stick your dick in crazy. Genius Award Winner.

MARCH 22--A woman arrested for assaulting her boyfriend shouted "I have the coronavirus" before intentionally coughing in the face of a paramedic who she sprayed with "copious amounts of saliva," police charge.

Responding early Wednesday to a domestic violence call in Lady Lake, an Orlando suburb, police encountered the bloodied victim. The man, whose nose was broken, told officers that he had been attacked by his girlfriend, LaDonald Shakkie Holmes.

The man said he was lying in bed with Holmes, 38, when she "told the victim she wanted to have sex," according to a probable cause affidavit. The victim recalled that he declined to engage with Holmes "since she is leaving him to get back with her ex-husband."

Rebuffed, Holmes became "very agitated at which time she 'round house kicked' the victim in the nose and then punched him in the nose," cops allege. "That resulted in the victim's nose breaking, the victim then started bleeding all over himself and the residence."

Pictured above, Holmes is a "black belt in martial arts," the affidavit reveals.
Perhaps sometimes you do have to stick your dick in crazy.
***

Following his dreams, Dan Parker is Tonight's Feel Good Story of The Day.

fter a 2012 drag-strip crash that left him blind, Dan Parker didn't give up his racing dreams.
The crash happened in a 1963 Corvette, so his new project uses a 2008 C6 painted in the same colors.
The current blind speed record—yes, there is one—is 200.9 mph, which Parker is confident he can beat.
Don't tell your driving instructor, but it turns out you don't need to see where you're going to put the pedal to the metal. At least, you don't if you're Dan Parker, who is trying to set a new world record as the fastest blind person to drive a race car without human assistance.

Well, without any human assistance during the actual drive, anyway. As he's prepping for the attempt, which is likely to happen this fall, Parker has a team of supporters who are helping him figure out how to go fast without the benefit of sight.
***

Tonight's ONT has been brought to you by Record Keeping.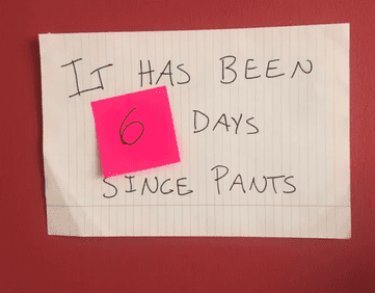 Notice: Posted with permission by the Ace Media Empire and AceCorp, LLC. Tonight's content has been thoroughly scrubbed by the law firm of Dewey, Cheatem & Howe, S.C. and The International Brotherhood of Otters.

WARNING: Election year jitters and the Kung Flu have people on edge. Just a reminder for you Morons and Lurkers.
1) If you are offended by the shit stirers and/or trolls let the Cobs deal with it. We'll get to the situation as soon as we can.
2) Watch your language and your desires for unhappy physical demises. It's Ace's house and he has rules. I'm tired of warning you.
3) FFS don't cut and paste troll comments. See Rule 1.
The ONT is a great place. Let's keep it that way. Thank you.


posted by Misanthropic Humanitarian at
09:59 PM
|
Access Comments