« EMT 3/22/20
|
Main
|
Threadjacking And Other No-Nos »
March 22, 2020
Sunday Morning Book Thread 03-22-2020: Self-Quarantine Edition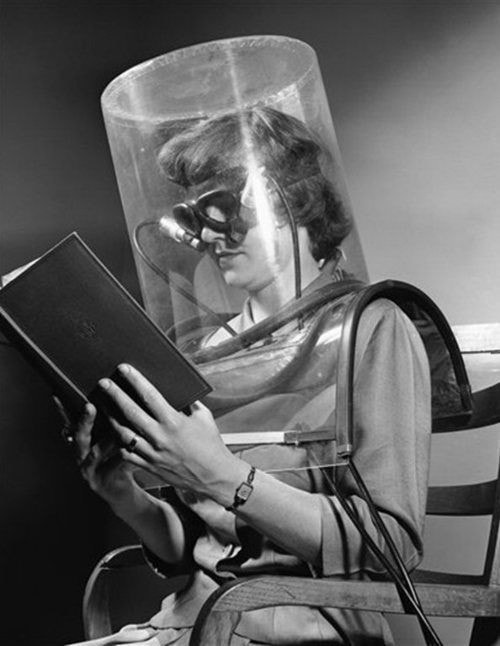 Social Distancing Level: Master
Good morning to all you 'rons, 'ettes, lurkers, and lurkettes, wine moms, frat bros, crétins sans pantalon (who are technically breaking the rules), hermits, shut-ins, recluses, introverts, and other survivors of the WuFlu. Welcome once again to the stately, prestigious, internationally acclaimed and high-class Sunday Morning Book Thread, a weekly compendium of reviews, observations, snark, witty repartee, hilarious bon mots, and a continuing conversation on books, reading, spending way too much money on books, writing books, and publishing books by escaped oafs and oafettes who follow words with their fingers and whose lips move as they read. Unlike other AoSHQ comment threads, the Sunday Morning Book Thread is so hoity-toity, pants are required. Even if it's these pants, and if there's anybody who should be self-quarantining, it's this guy.


It Pays To Increase Your Word Power®


Crooked Hillary
Slow Joe
Lyin' Ted
Little Marco
Crazy Bernie
Little Rocket Man
Chinese Virus (oops, this one is actually correct)


In the Year of the Plague:
I had forgotten about this classic plague book last week, The Decameron, by Giovanni Boccaccio:
The Decameron, subtitled Prince Galehaut, and sometimes nicknamed l'Umana commedia ("the Human comedy"), is a collection of novellas by the 14th-century Italian author Giovanni Boccaccio (1313–1375). The book is structured as a frame story containing 100 tales told by a group of seven young women and three young men sheltering in a secluded villa just outside Florence to escape the Black Death, which was afflicting the city. Boccaccio probably conceived of The Decameron after the epidemic of 1348, and completed it by 1353. The various tales of love in The Decameron range from the erotic to the tragic. Tales of wit, practical jokes, and life lessons contribute to the mosaic. In addition to its literary value and widespread influence (for example on Chaucer's Canterbury Tales), it provides a document of life at the time. Written in the vernacular of the Florentine language, it is considered a masterpiece of classical early Italian prose.
Two translations are available on Project Gutenberg, one by Payne and one by Rigg (Vol 1. and Vol. 2). I have no idea which one is considered better, or if they're just different.
And speaking of collections of stories you can get for free, here is one that was just released, inspired by the Chinese virus panic:
This is a 100% free book and you download it from bookfunnel, not Amazon. They will even e-mail the file to you, if you prefer, so you can side-load it onto your device. A number of indie authors are represented in this anthology.


Who Dis: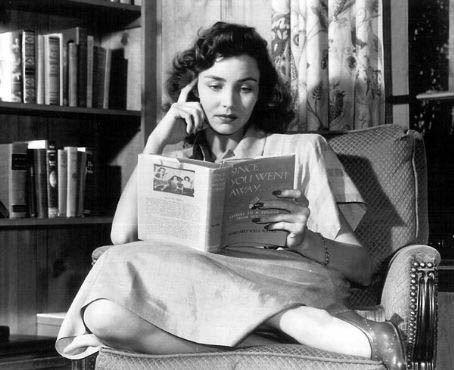 (hint: no, it's not her)
Last week's 'who dis' was
Natalie Cole
, daughter of Nat 'King' Cole.


Moron Recommendations
7 Just burned through Chris Bohjasion's "The Flight Attendant," a terrific thriller. Quite well written.

Got it via my Libby Digital library app and read it on my Kindle.

Posted by: Les Kinetic at March 15, 2020 09:06 AM (+fPHo)
She sits on a throne of lies:
Cassandra Bowden is no stranger to hungover mornings. She's a binge drinker, her job with the airline making it easy to find adventure, and the occasional blackouts seem to be inevitable. She lives with them, and the accompanying self-loathing. When she awakes in a Dubai hotel room, she tries to piece the previous night back together, counting the minutes until she has to catch her crew shuttle to the airport. She quietly slides out of bed, careful not to aggravate her already pounding head, and looks at the man she spent the night with. She sees his dark hair. His utter stillness. And blood, a slick, still wet pool on the crisp white sheets. Afraid to call the police - she's a single woman alone in a hotel room far from home - Cassie begins to lie. She lies as she joins the other flight attendants and pilots in the van. She lies on the way to Paris as she works the first class cabin. She lies to the FBI agents in New York who meet her at the gate. Soon it's too late to come clean-or face the truth about what really happened back in Dubai. Could she have killed him? If not, who did?
That's the trouble with lying: you can hardly ever lie just once. You usually have to tell another lie to account for the holes you created by telling the original lie, and then an additional lie to cover up the second lie, etc., and you just keep getting deeper and deeper. Oh, and then you have to remember all of the lies you told so you don't slip up and contradict yourself.
It seems to me that most episodes of I Love Lucy were based on this phenomenon.
Anyway, The Flight Attendant is available on Kindle for $9.99, and the paperback for less.
Bohjalian is also the author of The Guestroom, a story about the wrong kind of bachelor party:
When Kristin Chapman agrees to let her husband, Richard, host his brother's bachelor party, she expects a certain amount of debauchery. She takes their young daughter to Manhattan for the evening, leaving her Westchester home to the men and their hired entertainment. What she does not expect is that the entertainment—two scared young women brought there by force—will kill their captors and drive off into the night.
Now that's what I call girl power.
___________
12 This week I'm reading Kane & Abel by Jeffrey Archer. A friend said it was the best book she ever read, so there's that.

Posted by: SandyCheeks at March 15, 2020 09:08 AM (u1+n/)
William Lowell Kane and Abel Rosnovski, one the son of a Boston millionaire, the other a penniless polish immigrant-born on the same day near the turn of the century on opposite sides of the world-are brought together by fate and the quest of a dream. Two men - ambitious, powerful, ruthless - are locked in a relentless struggle to build an empire, fueled by their all-consuming hatred. Over sixty years and three generations, through war, marriage, fortune, and disaster, Kane and Abel battle for the success and triumph that only one man can have...
Sibling rivalry? What's that?
Kane and Abel is the first novel in a trilogy. The second in the series is The Prodigal Daughter and the third is Shall We Tell the President?
Archer has written a crap ton of other books, too numerous to mention.
___________
25 I've just started reading Oil and Marble, an historical novel by Stephanie Storey. By 'just started', I mean the first two pages. So far so good. It's about the relationship and rivalry between Leonardo Da Vinci and Michaelangelo.

Posted by: grammie winger at March 15, 2020 09:14 AM (lwiT4)
Amazon lists this novel as a "#1 Best Seller" which could mean "the top selling book about a couple of Renaissance poofs", but when I checked, the category is actually 'Renaissance Art':
From 1501 to 1505, Leonardo da Vinci and Michelangelo Buonarroti both lived and worked in Florence. Leonardo was a charming, handsome fifty year-old at the peak of his career. Michelangelo was a temperamental sculptor in his mid-twenties, desperate to make a name for himself.

Michelangelo is a virtual unknown when he returns to Florence and wins the commission to carve what will become one of the most famous sculptures of all time: David...

Meanwhile, Leonardo's life is falling apart: he loses the hoped-for David commission; he can't seem to finish any project; he is obsessed with his ungainly flying machine; he almost dies in war; his engineering designs disastrously fail...

Oil and Marble is the story of their nearly forgotten rivalry.
Oil and Marble: A Novel of Leonardo and Michelangelo is the debut novel of author Stephanie Storey. Her second novel, the historical thriller Raphael, Painter in Rome is due out on April 7th, but is available for pre-order now.
Incidentally, the #2 best-selling book in the 'Renaissance Art' Category is Leonardo's Notebooks: Writing and Art of the Great Master, a collection of da Vinci's intricately detailed artistic and intellectual pursuits, and highlights the classic pieces of art he produced in connection with his writings. And right now, it's only $2.99 on Kindle. Not a bad deal.

___________

I picked up The Good Shepherd this week because it was only $0.99. Perhaps it's a promotional thing because the movie version is coming out soon.
And while I was there, I noticed I could pay $0.99 for The Age of Fighting Sail: The Story of the Naval War of 1812:
No one has been so well equipped as C. S. Forester to dramatize the sea battles of the War of 1812, to characterize the heroes more skillfully, or to comprehend more shrewdly the world unrest that made it possible for an infant republic to embarrass a great nation rich in one hundred years of sea triumphs.
Well, this is the war wherein the British Army sacked and burned Washington DC and sent the president (and Mrs. Madison) scurrying away, so I'm not sure who was the most embarrassed here.
___________

So that's all for this week. As always, book thread tips, suggestions, bribes, insults, threats, ugly pants pics and moron library submissions may be sent to OregonMuse, Proprietor, AoSHQ Book Thread, at the book thread e-mail address: aoshqbookthread, followed by the 'at' sign, and then 'G' mail, and then dot cee oh emm.
What have you all been reading this week? Hopefully something good, because, as you all know, life is too short to be reading lousy books.

posted by OregonMuse at
09:00 AM
|
Access Comments