« Elizabeth Warren Campaign Staffers Get Tattoos On Their Arms That Look Exactly Like Holocaust Camp Tattoos, Because They're #Smart
|
Main
|
Trump's Coronavirus Address »
March 11, 2020
Terrible: Hot US Female Golfer With Huge Cans is Destroying the Prim Reputation of the Sport by Showing Off Her T & A
Via Miley the Duchess -- a national shame.
I think she's an amateur. If she were pro, I'm pretty sure we'd already know about this, and we'd all be USLPG fans. (Update: A commenter says she's a pro.)
American golfer Paige Spiranac says she has been accused of 'ruining the game' because she wears low-cut tank tops that show off her cleavage.

The 26-year-old has 2.2 million Instagram followers and also hosts the Playing A Round Podcast, and in a recent episode she complained about how she is treated because of the way she looks and dresses.

Paige said that she's called a 'sl**' and a 'w****' because she wears tank tops, and revealed that it's even cost her opportunities to help out with charities.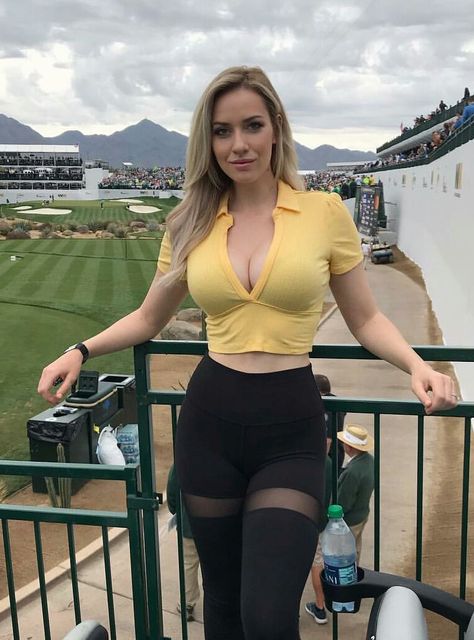 Below, she discusses golf and bras.
Speaking of things I want to give a bone to: This dog is too cute.

posted by Ace at
07:48 PM
|
Access Comments