« Trump's Coronavirus Address
|
Main
|
The Morning Report - 3/12/20 »
March 11, 2020
Wednesday Overnight Open Thread (3/11/20) Somewhere On The Road Edition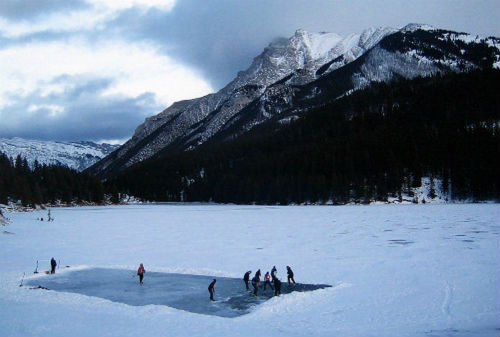 ***
The Quotes of The Day

Quote I

"Obviously, the court got it wrong. This is a big loss for creators, those who copyright laws are meant to protect." Malofiy said he may appeal to the U.S. Supreme Court.Francis Malofiy, attorney at law

Quote II

Enough is enough. I will repeat what I've repeated over the past two decades of amnesty betrayals of the American people: Amnesty begets more amnesty. Michelle Malkin

Quote III

"It's an awesome way to have a great afternoon with a bunch of customers and a bunch of supporters with the nonprofits and still make a good amount of money for those nonprofits and organizations," Mark Mader, general manager at Calmes Pub in Kaukauna, WI
***
Comment of The Week

***
***

I had several nasty things to say. Being in a humanitarian mood I'll let you Morons take this topic on. It's OK for me to keep millions, but not for you.

Lefty billionaires expect us to lap up their every word.

So now we have Laurene Powell Jobs, widow of Steve Jobs, preaching to us about the badness of accumulated wealth.

According to TheBlaze:

"It's not right for individuals to accumulate a massive amount of wealth that's equivalent to millions and millions of other people combined," Jobs told the Times. "There's nothing fair about that. We saw that at the turn of the 19th and 20th centuries with the Rockefellers and Carnegies and Mellons and Fords of the world. That kind of accumulation of wealth is dangerous for a society. It shouldn't be this way."

Despite that conviction, she justified her possession of her billions by saying she inherited it from her husband. But, she also won't pass it on to the next generation because neither she nor the late Steve Jobs believed in "legacy building" in that way.
***

Do I have to warn you? NSFW-Language Warning Paul Joseph Watson


Speaking of Coronavirus and Italy. Good luck if you're a senior citizen there.

Italy has said all shops except pharmacies and food outlets will be closed in response to the country's coronavirus outbreak as the death toll from the disease in the country jumped sharply in the last 24 hours.

A top Italian doctor said intensive care wards should place an age limit on beds as a way of prioritising medical resources amid the deepening crisis that has seen cases in Italy rise by 196 to 827 today.

Prime Minister Giuseppe Conte announced the latest wave of restrictions in a dramatic appeal to the nation that came as the country of 60 million battles its biggest crisis in generations.

Conte said in his nine-minute evening prime time address to the nation: 'Thank you to all Italians who make sacrifices. We are proving to be a great nation.'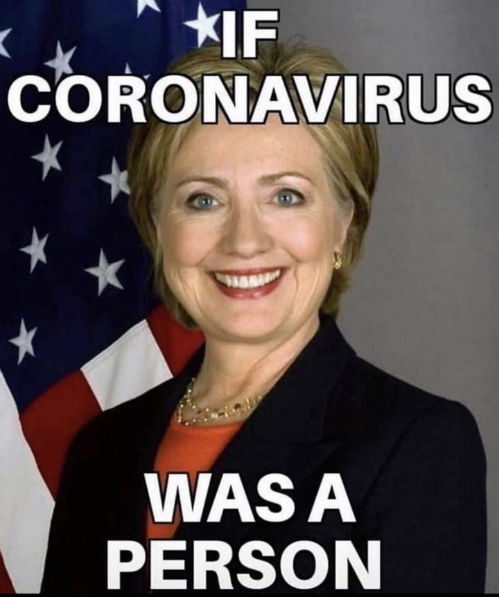 ***

Hell hath no fury like a woman scorned

A French woman is facing up to 10 years in prison and a hefty fine of up to 150,000 euros ($170,000) for remarrying her ex-husband without his knowledge, in order to prevent him from moving on with his life.

The unnamed woman, who worked as a high-ranking judge in Hauts-de-Seine, France's Ile-de-France region, reportedly decided to take revenge on her ex-husband, after he had left her for another woman. To add insult to injury, the woman had been dumped for the sister of a French minister that she herself had worked as a judicial adviser for. Her bizarre plan involved remarrying her husband without his knowledge or consent, so as to prevent him from moving on with his life alongside his new partner.
***
Financially bullied? Hit the road Jack.

I'm a financially bullied husband. My wife makes $500,000 — 5 times my income — and tells me to live in a motor home. What will happen if we divorce?
***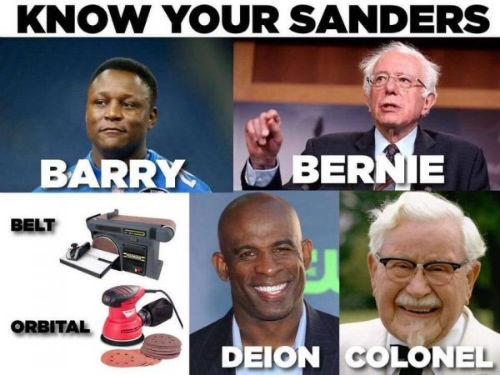 ***

Why can't these people just STFU?

Vegan Runner Roasted For Asking Neighbors To Close All Windows When Cooking Meat Alison Sullivan

While I am not a vegan, I understand the nutritional and moral reasons for abstaining from animal products. I respect them. But for some, it seems to be more about wanting to exert control over other people's choices than about honoring the lives of animals. It's a shame that these types of vegans get the most attention, but some of them are really asking for it.

Like this person who posted to NextDoor and subsequently got shared on the Best Of Next Door Twitter account @bestofnextdoor. If you're unfamiliar with the platform, it's a way for communities to communicate with each other, like an online message board.

It has a reputation for being a place for people to report seeing anyone "unusual" their neighborhood to one another. It's also a place where one vegan in Berkely went to try and shame their entire neighborhood into cooking and eating with their windows closed.

Their post is titled, "Please close your windows when cooking meat!!" It starts:
***

Shit on the streets? Wonderful. Dispose of your HIV tainted needles on the sidewalk? Go in peace. Illegally enter the country, illegally use a Social Security number? You're a hero. But don't you dare remove federally mandated pollution equipment on a truck.

The stars of Discovery Channel's Diesel Brothers television show are being ordered to pay $851,451 for their role in producing and selling modified diesel pickups that wreaked environmental havoc in the state of Utah. David "Heavy D" Sparks, Joshua Stuart, Keaton Hoskins, and Dave Kiley—a.k.a. "Diesel Dave"—were the targets of a case that reached a federal judge after being initiated by Utah Physicians for a Healthy Environment. It was then ruled that the defendants must pay the aforementioned dollar amount to the United States government and Davis County with additional restitution potentially on the way.
***

Rules are meant to be _____________?
No nationwide program to recover these banned weapons; only state to do so is California.

Around 100,000 convicted felons across the US still likely own a gun, despite being banned from doing so, concludes the first study of its kind, published online in Injury Prevention.

There's no nationwide program to recover these weapons, with California the only state to do so. But such an initiative might go some way to curbing firearm violence in the US, suggest the researchers.

Relatively little attention has been paid to people who legally purchase guns but who are subsequently banned from firearm ownership because of a conviction for violent crime; or an admission to hospital for a mental health emergency; or a domestic abuse restraining order.

And there are likely to be many of them, say the researchers, because millions of people buy guns legally every year in the US and bans on ownership are common.

In California alone, 5-10% of 21 to 49-year old gun owners with a history of arrest are convicted of a felony within five years of their purchase.
***

What did Aerosmith sing, The dude looks like a lady?

Dudes are wearing women's panties on their faces as coronavirus masks

This is either ridiculously smart or tragically stupid.
***

The next Democratic debate between Sleepy Joe & Crazy Bernie will have safety precautions installed.

U.S.—The DNC has announced a controversial new debate format after pressure from both the Sanders and Biden campaigns in which the candidates will stand at podiums that are equipped with Life Alert buttons in case the debaters fall down and can't get up.


Life Alert, which is sponsoring the debate, is supplying the podiums free of charge.

The candidates, who are old and may collapse to the ground at any moment, will be able to press the button should they suddenly have a heart attack or just have no idea where they are. Aides will then be able to come up and either stand them back up and hold them upright for the duration of the debate or tell them, "Hey, Joe, the year is 2020 and you're running for president. Joe! Speak to me Joe! JOOOOE!!!"
***
Crazy Bernie is sinking in the polls and now in the court of law. Pro angler Jason Quinn sues Bernie Sanders over campaign video.

Pro angler Jason Quinn sues Bernie Sanders over campaign video.
In one of the more unusual news headlines this week, pro bass angler Jason Quinn has sued Bernie Sanders claiming the Democratic Presidential candidate used Quinn's image without permission for a campaign video.

The Herald reports the lawsuit was filed February 29 in South Carolina's York County Civil Court. The heart of the matter is a video made by the Sanders campaign in 2018 about President Donald Trump's proposed border wall with Mexico. Quinn claims he appears in the video and that he never gave permission for the use of his likeness.
***
As Frank Zappa once said, "Do you know what you are? You are what you is. You is what you am. (A cow don't make ham . . . ) You ain't what you're not. So see what you got. You are what you is. An' that's all it 'tis"

A transgender woman named Ria Cooper has apparently contacted police because a guy wouldn't have sex with Cooper. The guy's reason for not sleeping with Ria Cooper? It's because Cooper still "had a c*ck."

This whole mess started when Cooper and a photographer were talking on an app called Whatsapp and the guy said he could help her career. By career, we're talking about possibly modeling or even adult videos, but either way - the photographer guy stopped talking to Ria Cooper when he found out she still had a p*nis.

This was all covered in a news article on Hull, written by Tom Kershaw:
***
The ONT Musical Interlude
&&&
***
Whatever happened to yelling, "Hey I could use some help here!". Genius Award Winner.

[NEW SMYRNA BEACH] – A Florida Man who felt like he wasn't getting enough attention set his hospital bed on fire, according to the New Smyrna Beach Police.

Authorities say John King admitted to setting a plastic bag on fire as he believed it would get the attention of the AdventHealth New Smyrna Beach staff, who he felt was ignoring him when he requested they bring him his clothes.

His hospital roommate told authorities he saw King an object on fire, however, he convinced him to put it out. When he returned to his bed, he saw King again lighting a fire. At this point, the roommate alerted staff using the emergency button in the room.

"The (expletive) in here lit his bed on fire. I can't breathe. The smoke is in the room," the roommate told the staff.
***

Those crazy Joos are at it again. Tonight's Feel Good Story of The Day.

A Lung Was Removed From The Body Of A Cancer Patient, Cleaned And Returned


In a rare procedure performed in Petah Tikva, Israel, a cancer patient's lung was removed, cleared of the tumor, and returned to his body.
***
Tonight's ONT has been brought to you by Exhilaration.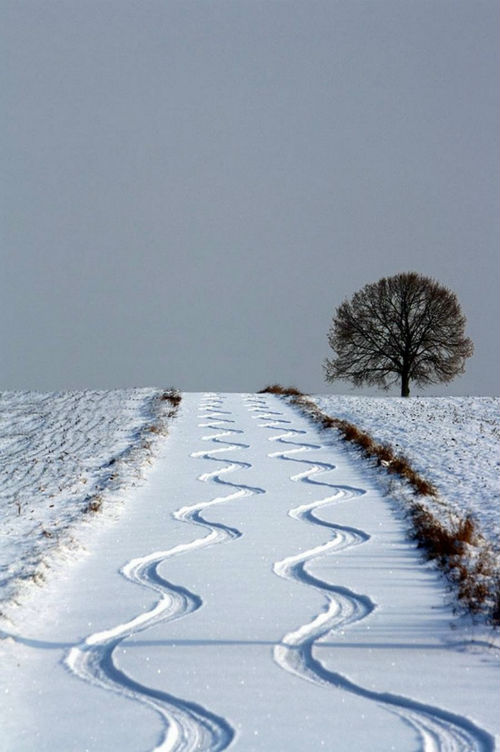 Notice: Posted with permission by the Ace Media Empire and AceCorp, LLC. Both proudly served by the exceptional attorneys and counselors of Dewey, Cheatem & Howe, S.C.

posted by Misanthropic Humanitarian at
10:00 PM
|
Access Comments