« Cenk Uygur Blasts Biden, Media: "Biden lies nonstop, he's going to get caught! Ok, the media's covering for him, but they're not going to be able to cover when the Republicans come for him!"
|
Main
|
The US Government Is Testing a Potential New Cure for Diabetes: The Keto Diet
Plus: Tell Me About Yo' GAINNNZZZZ »
March 04, 2020
Female Guardian Writer: My Lack of Attraction to My Dress-Wearing Boyfriend Made Me Doubt My Liberation from the Patriarchy's Mind Control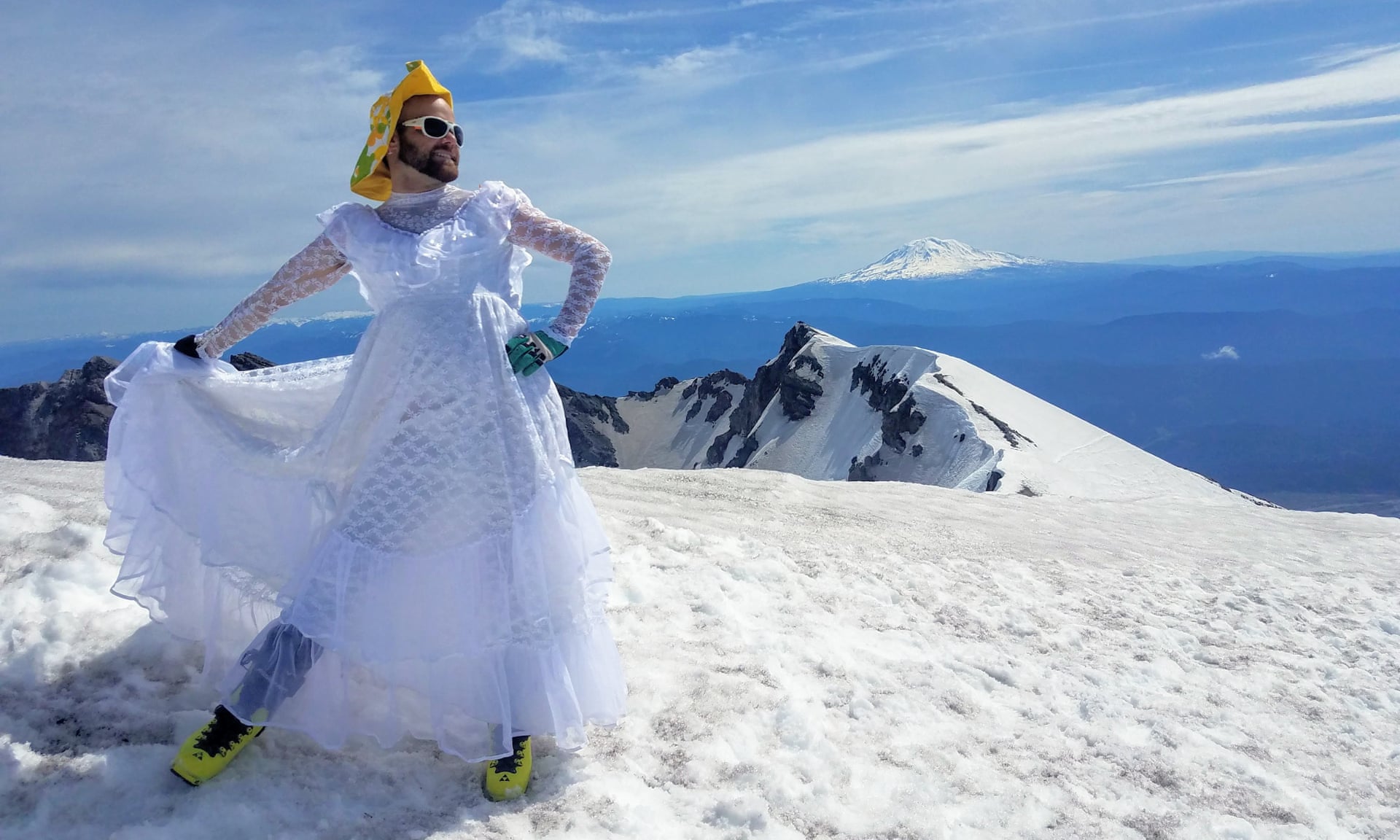 Guardian sex extremist surprised that she's turned off by men in drag.
Apparently there's a tradition of climbing a mountain in a dress for Mother's Day.
This woman knew that her boyfriend would be faaabulous in a dress, but was surprised to find she wasn't comfortable with how comfortable he was in a dress.
But I found myself unexpectedly uneasy with his new fondness for feminine frocks -- a reaction that challenged the progressive ideals I'd prided myself on for decades. I'd long thought I was contributing to a progressive shift in how we define masculinity, finally allowing men to be emotional and vulnerable, or to ask for help, or to hug their male friends ... or to wear dresses.

Ian giggled. "Isn't it beautiful?" His chest hair battled the sheer neckline. The skirt fanned out as wide as a beach umbrella -- a garment fit for a Vegas chapel.

...

This was not the first time I'd found myself a little uncomfortable with the sight of Ian in women's wear.
Wait, your soybag boyfriend wears women's clothes a lot? PLOT TWIST. No one saw this coming.
It's not an unusual sight to spot him sporting a skirt, dress, or sarong at a party, picnic, or trailhead. He uses his unconventional apparel as a display of his individuality and a reflection of his fondness for fun.
"Fun."
...

While it was attraction-at-first sight with Ian, his closet full of feminine gear put a tiny dent in his desirability from the very beginning of our relationship. Not enough to stop me from acting on my huge crush, but enough to notice there was an unexpected disconnect between what I thought I was OK with a man wearing, and what I actually found appealing on his body.
You can read the rest if you like. Progressive woman shocked to discover that ten years of ideological brainwashing aren't enough to overcome a million years of evolutionary psychology.

posted by Ace at
03:02 PM
|
Access Comments