« Mid-Morning Art Thread [Kris]
|
Main
|
Bloomberg Finishes Assessing His Campaign; Assesses He Is a Tinydicked Failure Who No One Likes and That He's Wasted Half a Billion Dollars on a Napoleon Complex Delusion »
March 04, 2020
The Morning Rant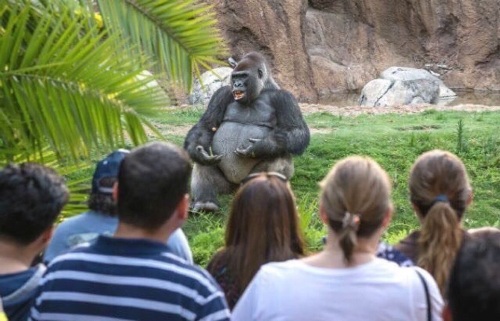 So with the Fake Christian and the Minnesota Mistake dropping out, the Democrats are left with the Deranged Stalinist, the Angry Schoolmarm,
Richie Rich
, and the Memory Care Unit Escapee.
The Fake Christian and the Minnesota Mistake calling it quits almost simultaneously *just before* Super Tuesday suggests that a deal had been made. And who knows what promises were made, favors were granted, and quid pros were quo'ed behind the scenes?
For some reason, everyone, even the MSM, are lining up against the Deranged Stalinist. Which is kind of weird because he's the only one drawing enthusiastic crowds to his rallies. Ever see videos of an Angry Schoolmarm townhall meeting or one of the MCU Escapee's campaign speeches? They've got all of the enthusiasm and crackling energy of a PTA meeting. They're attended by virtually *dozens* of people standing around, looking like they're wondering why they're there. Meanwhile, the Deranged Stalinist is packing them in by the thousands. That's where the Democratic enthusiasm lives.
So the Democratic establishment knives are out for the Deranged Stalinist.
Not that it matters much. I think PDT can defeat any Democrat, so their only choice is how do they want to lose. It's sort of like the choice that Clyde Barrow had to make. At some point, he had broken so many laws that he knew that if they ever took him alive, he would shortly thereafter be swinging from a noose. So he preferred to go out in a spectacular blaze of gunfire. Perhaps the Democrats should adopt this same attitude. They're going to lose, so let their progressive kook base work themselves into a fit of ecstasy over their preferred candidate. So when the Deranged Stalinist goes down in flames, they won't tear the party apart for not running their guy. Their only complaint is that the Deranged Stalinist wasn't deranged enough for them.
(note: this rant has been rendered somewhat obsolete by recent events, but I'm too lazy to do a rewrite)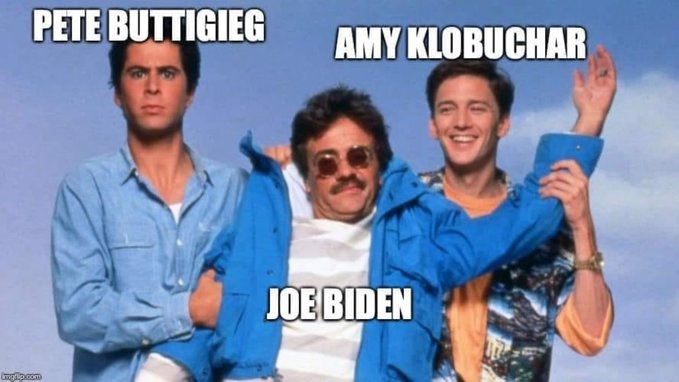 Troll Level: Kraken


"It's OK, Kid, They've Got A Great Literacy Program"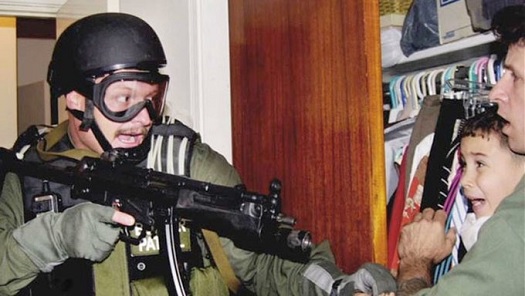 I'm Tempted To Start A 'Biden Gaffe of the Day' Feature: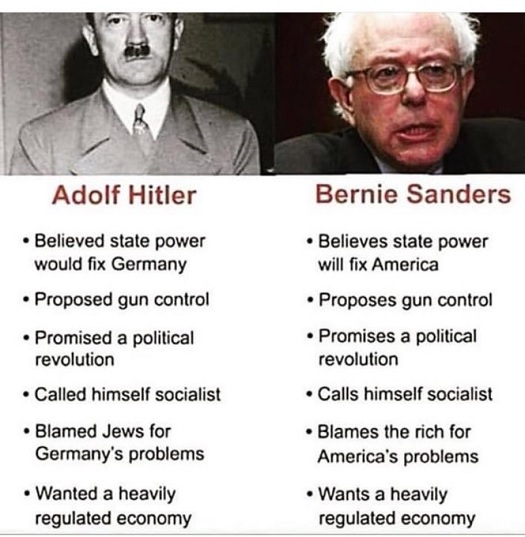 Cruz Smacks Kimmel:


Your Daily Dose of Stupid:


Who Dis: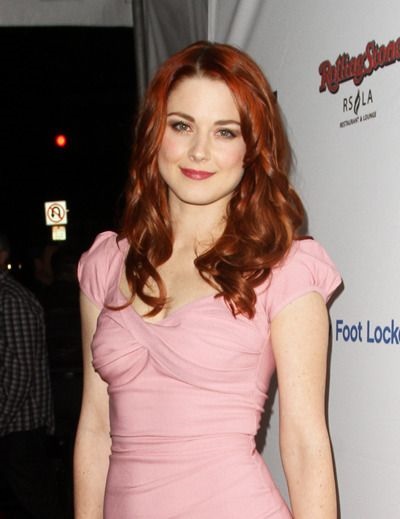 Photo 2
Photo 3
Photo 4
Photo 5
Photo 6
Photo 7
For the 'Ettes: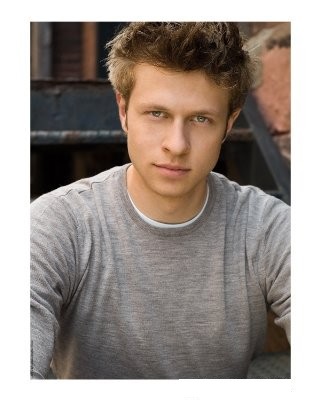 Photo 2
Photo 3
Photo 4


Monday's celebs: I unintentionally picked two stars whose lives ended quite badly. Barbara Payton, a starlet signed by Universal in 1948 and soon was starring in movies opposite James Cagney, Gregory Peck, and Gary Cooper. But then a reckless, self-destructive streak kicked in and she turned into a party girl, and then, ultimately, an unemployable alcoholic. She died of heart and liver failure at age 39. Her imdb.com bio has all the sordid details. The male celeb, Gig Young, had a longer career, even winning an Oscar for his performance in They Shoot Horses, Don't They?, but he, too, took to the bottle. His career spiraled downward, and, in 1978, Young shot and killed his wife (German actress Kim Schmidt), whom he had just married, and then himself. Yeah, it was one of those grisly murder-suicide things. More on his pathetic life here. Payton and Young starred in the movie Only the Valiant in happier days.


AoSHQ Weekly Prayer List
Praise report:

Co-worker of Jane D'oh husband, doing better after leukemia treatment


Prayers for comfort and strength after death of loved ones:

For Goddessoftheclassroom after unexpected death of son

For Notsothoreau and her husband's other family and friends after unexpected death of husband after a fall

For family and friends of MikeyNTH's nephew Stephen after his death

For MadameMayhem and her family after the death of her dear father.

For comfort for Iron Mike Golf for family after death of his Mother-in-Law

BifBewalksi-Noted that "Spank's" last surviving relative has died. Comfort and strength for Spank

J2Spank- Cousin and wife killed in Nashville Tornadoes. Prayers for comfort and strength for them for all affected in this disaster.


Continuing and new prayer requests:

For continued healing and strengthening for YD's new baby Vanessa and mom and dad as well

Witch Doctor, prayers for continued healing from depression and suicidal ideation.

Jean, friend of Lady L, has mantle cell lymphoma, which has become active and is difficult to treat. Prayers for healing and wisdom and skill for doctors.

Allison, mid 30's, new mom, had stroke, needs healing.

1/16 ibguy's mother in law was still recovering from car accident. . Prayers for healing.

1/17 Slapweasel in need of a liver transplant He is also caring for parents, both of whom have health and senility issues. Would like prayers for brother and parents too please

1/20 Vn Redleg after prostate surgery is entering 5th of 8 weeks of radiation therapy on pelvic bed to reach lymph node cancer. Next has Lupron shot and next PSA blood test February 6. He thanks everybody for their prayers.

1/25 Poster asked for healing for a Cal Tech retired colleague and colleague, Thayer "Ted" Scudder

1/25 Continued prayer for healing for DB Cooper after intestinal surgery

1/25 Mrs. Peel asked for prayers for her father, Doug, who has multiple major health issues. UPDATE – might have amyloidosis. Prayers for healing.

1/27 Lurker "Kelly" asked for prayers for healing for her best friend's daughter, little girl who has childhood brain cancer and has had 51 surgeries. Little girl is in a lot of pain.

2/1 Ronster has stage 2 cancer and enlarged prostate. Needs healing.

2/5 Captain Josepha Sabin, prayers and good thoughts for good friend who recently had cancer surgery. Having pain and needs healing.

2/8 VoterMom asked for prayers for dear friend, Mothy, who has kidney disease

2/10-Browndog begins 28 days of radiation on February 28th. Also dealing with stress of having to fix and sell mom's house as well as his own divorce and financial issues. He did report that he is praying and receiving guidance and report .

2/10-Notsothoreau reports that son (Baby Elijah) of her co-worker now has pneumonia and high fever. Needs healing .

2/10-JamesMadison asked for prayers that his and Dolly's house can be sold

2/10-Phoenixgirl's Brother has aggressive form of cancer, Treatment has started. Needs healing. Also, her husband who had a heart attack is having testing. Prayers for wisdom for doctors and healing.

2/10 Anonymous lurker, sometimes poster who is disappointed with God and upset needs some good news and rough places made smooth.

2/23-For healing and relief from pain for Backwards Boy's Gal who has a painful And crippling autoimmune disease- scleroderma

2/23 Mindful Webworker's mother needs healing after a fall so that she can celebrate 100th birthday in June

2/25-School in remote native village of Kaktovik destoyed by fire. School was center of village

2/26-Winston, a dreg of society asked prayers for healing his friend Dee who has a second bout of cancer and is also having a hernia operation

2/28 Jinx the Cat was having low blood oxygen issues.

2/28 Prayers for healing for Jane D'oh's husband's chief engineer who has a recurrence of colon cancer and their sales managers wife who has breat cancer

¾ tbodie asked for prayers for his MIL Vivian who has 4th stage colon cancer and has been released
From hospital to hospice. Prayers for God to carry Vivian through this last trial and comfort for family

Ongoing prayer needs for healing:

OldDog'sinMo's wife for healing from cancer,

For Laura who has metastastic breast cancer and told she has 3 years to live.

- USNTakin and wife-he asked particularly that she have relief from pain, but strength and relief from pain for both of them.

ibguy requests prayers for healing for Jenna, the daughter of a friend and colleague, a wonderful young mother with a very serious case of MS.

ibguy also requests prayers for healing and a return to childhood for Elena, the grand-niece of a co-worker. Elena is a 2 ½ year old girl with serious cancer/tumor, who has been in a hospital most of her life.

For Moki's daughter who has Sjogren's Disease , an autoimmune disease


Job Requests, job issues and financial Issues:

Ralph has new baby daughter but was downsized from job. Is getting a BA in business but needs job so he can support his girl or a financial blessing for school.

Hrothgar, sister-in-law is in serious debt, but H. cannot bail her out, but worries about her health and living conditons. He needs wisdom and strength as he deals with these matters ethically and practically.

Kallisto needs a job.

Insomniac waiting for news on job interview. Prayer that a door may be opened for new job.

Donna&&&&needs a new job.

Hadrian looking for a job

NaughtyPine needs resolution with some job issues.

Anyone else looking for job.

Hans O'l0 needs resolution of rough places in new job.

Theresa in Ft Worth needs payer for her mother and herself. Mother was diagnosed with lung cancer in August. Her legs stopped working on Feb. 13 and was admitted to hospice. Theresa was flying to NC to be with her. Prayers for a peaceful transition to life beyond this life and comfort and strength for the family

For Laura, a clergy friend of Fenelon. She is 6 months pregnant and was admitted to the hospital because of complications with pregnancy. Prayers for well being of she and baby.

For Continued recovery for Publius after knee replacement
For submission guidelines and other relevant info, please contact FenelonSpoke, who is managing the prayer list. You can contact her at
fenelon direction 18 circle 'a' gmail dot com
(All one word, no spaces)
If you see a prayer request posted in a thread comment, feel free to copy and paste it and e-mail it to FenelonSpoke. She tries to keep up with the requests in the threads, but she's not here all of the time, so she may not see it unless you e-mail it to her.
Please note: Prayer requests are generally removed after five weeks or so unless we receive an update.
Please remember the Prayer of St. Francis:
http://www.prayerguide.org.uk/stfrancis.htm
Keep calm and pray on!


Today's Edition Of The Morning Rant Is Brought To You By Raspberry Jam Cookies with Homemade Raspberry Sugar: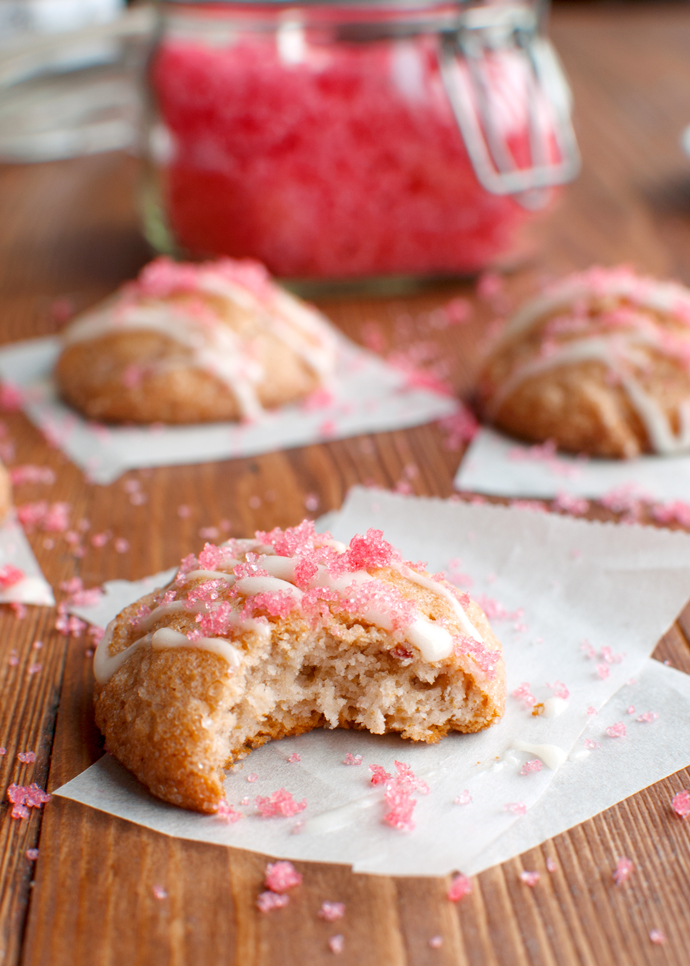 (click for bigger cookies)
Raspberry jam cookie recipe here.


posted by OregonMuse at
11:10 AM
|
Access Comments