« Saturday Afternoon Chess Thread 02-29-2020
|
Main
|
Saturday Overnight Open Thread (2/29/20) Buh-Bye February Edition »
February 29, 2020
The Occasional Fishing Thread - The Evolution of Ice Fishing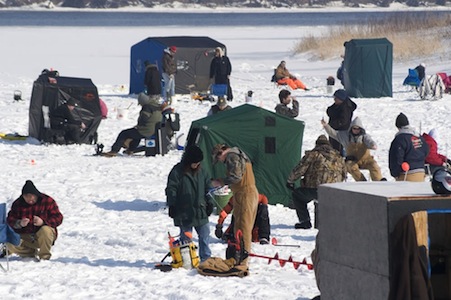 So Bandersnatch is off on assignment or Huber Law privileges somewhere. I've been asked to fill in.
Many of you know that I'm from the Frozen Tundra. You may ask yourself why does a guy who loves to fish (me) live in the frozen tundra of Northern Wisconsin. Good question.
Ice fishing is a challenge. But, it really has come along in the last 40 years or so. The days of sitting out on a 5 gallon bucket on the ice, shivering and stomping your feet to keep the feelings alive are over.

My first ice fishing experience was about age 9. My father and some of his friends decided to take a group of boys out fishing. At that time the prevalent methods to get through the ice was with a 'Spud', basically a big ass chisel. There were simple hand augers and the occasional chain saw used for sturgeon spearing.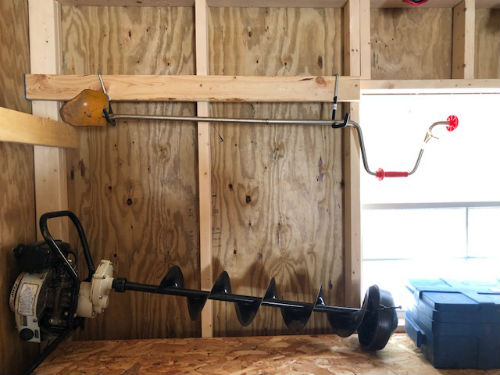 Top photo-hand auger from the 70's
Bottom photo-gas auger from the 90's

There were few power augers out there at this time. However through out the 1970s and 1980s several companies introduced gas powered augers. Then came the LP Gas powered augers. Now the push is for electric augers. The demand for electric augers is the light weight as anglers push to be more mobile.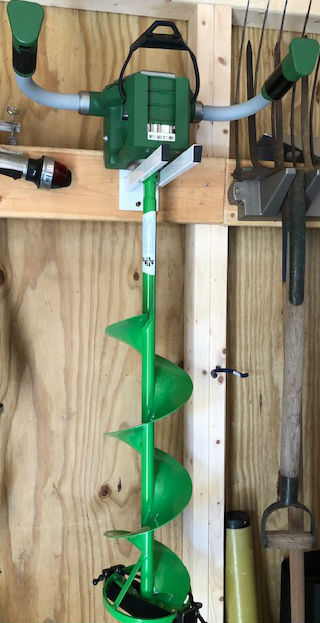 Ion Electric Auger
How did we detect the depth of those waters way back in the old days? A lead weight of about an ounce was clipped to the end of your line and you dropped it to the bottom.
That all changed with technology as well. The first sonars used were flasher variety. Flashers are still used today. However with the advent of better technology LCD graphs arrived on the scene. Next came underwater cameras and now there are products out there that can let you know if there are any fish in the general vicinity.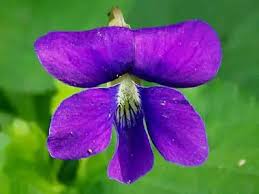 (Vexilar Sonar-Flasher)
How do you transport your gear? Once the ice is at least 12" thick you can drive your vehicle out there on the ice. The ice is never safe. People use ATVs, UTVs, snowmobiles and the SnowDog to get out there. Or you can walk pulling a specifically designed sled for ice fishing and hauling gear.

Yours truly has a SnowDog and loves it. I find it more practical for getting around than a snowmobile. But, your mileage may vary. Ice fishing is as unique as your open water fishing is.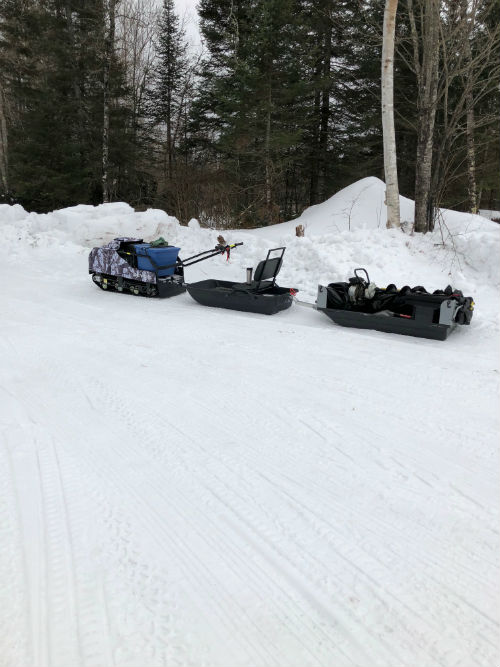 Warmth is easily attainable by the various shelters out there. There are companies who produce clothing for the ice fisherman including flotation coats and bibs. Portable heaters which run on LP Gas come in all sorts of sizes and styles. Heck, there are even coats for dogs.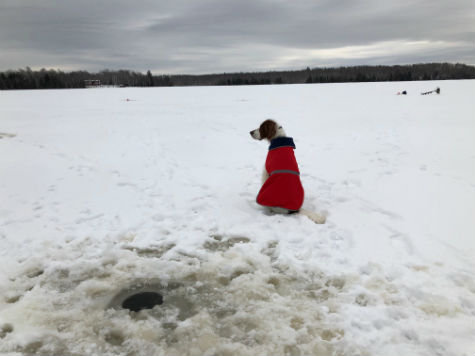 Dreamer waiting for flags on the tip ups

A must have while on the ice is a portable heater such as this.



Depending on what you are fishing for there are countless tip ups, tip downs and rod and reel combinations that will catch everything from perch to sturgeon.

You don't have to sit on that 5 gallon pail anymore unless you are reminiscing about "The Good Old Days".

posted by Misanthropic Humanitarian at
08:09 PM
|
Access Comments