« The Occasional Fishing Thread - The Evolution of Ice Fishing
|
Main
|
EMT 03/01/20 »
February 29, 2020
Saturday Overnight Open Thread (2/29/20) Buh-Bye February Edition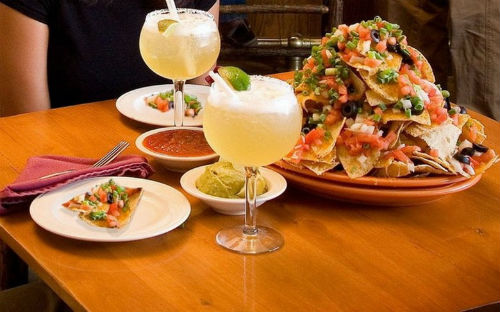 ***
The Saturday Night Joke
The Jewish Elbow, The Italian Grandfather and The Irish Blonde…


1. The Jewish Elbow


A Jewish grandmother is giving directions to her grown grandson who is

coming to visit with his wife.


"You come to the front door of the apartment. I am in apartment 301 . There

is a big panel at the front door. With your elbow, push-button 301. I will

buzz you in. Come inside, the elevator is on the right. Get in, and with

your elbow, push 3. When you get out, I'm on the left.. With your elbow, hit

my doorbell."


"Grandma, that sounds easy, but, why am I hitting all these buttons with my

elbow? ........

"What . . . .. .. You're coming empty-handed?"
-------------

2. Wise Italian Grandfather


Why Italian Fathers and Grandfathers pass their handguns down through the

family.


An old Italian man is dying. He calls his grandson to his bedside, Guido, I

wan' you lissina me. I wan'a you to take-a my chrome plated .38 revolver so

you will always remember me."


"But grandpa, I really don't like guns.. How about you leave me your Rolex

watch instead?"


"You lissina me, boy. Somma day you gonna be runna da business, you gonna

have a beautiful wife, lotsa money, a big-a home and maybe a couple of

bambinos. "


"Somma day you gonna come-a home and maybe finda you wife inna bed with

another man.


"Whatta you gonna do then? Pointa to you watch and say, 'times up' "?

-----

3. The Irish Blonde...


An attractive blonde from Cork, Ireland, arrived at the casino. She seemed a little intoxicated and bet twenty thousand dollars in a single roll of the dice.


She said, "I hope you don't mind, but I feel much luckier when I'm completely nude." with that, she stripped from the neck down, rolled the dice and with an Irish brogue yelled, "Come on, baby, Mama needs new clothes!"


As the dice came to a stop, she jumped up and down and squealed. "Yes! Yes! I won, I won!" She hugged each of the dealers, picked up her winnings and her clothes and quickly departed.


The dealers stared at each other dumbfounded. Finally, one of them asked, "What did she roll?" The other answered, "I don't know - I thought you were watching."

MORAL OF THE STORY

Not all Irish are drunks, not all blondes are dumb,..... but all men...are men!
***

First dates can be awkward. But, Holy Crap these are really, really awkward. Breaking the law. Breaking the law.
***
***
Sailing a 42' sailboat from Japan to Hawaii is a challenge f*cking nuts.

n November 25, 2019, Chris Carney and his two-man crew, Pete Brown and Jun "Sumi" Sumiyama, set off from Japan on their way to Hawaii in a 42-foot sailboat, the Coco-Haz III. They had four weeks to cross the world's largest ocean. The boat's owner, a retired Japanese dentist, needed the trip done in a hurry—he'd lose a boat slip he'd rented if it didn't arrive in time. Carney didn't think they would make it on schedule, even if everything went right. But things went far worse than he imagined when two catastrophes left them stranded in the middle of the sea.

Here is Carney's story, as told to Outside.

It was morning when it happened. I got my raingear on and went up on the deck to make some changes to our course. I stuck my head up, and I couldn't believe it—the mast was gone.

One of the shrouds that connected it to the ship just broke, I guess from metal fatigue. I've been sailing most of my life, and not only has this never happened on any boat I've been on, but I don't know anybody else who's had this happen to them, the mast just snapping like that.
***

I'm not endorsing violence. However, a certain woman is lucky she is still in one piece.

An 81-year-old pensioner used her parrot as a 'weapon' to 'torture' her neighbours and forced them to listen to 'seven hours of continuous Toy Story' during a three-year campaign of harassment. Catherine Searle hurled dog poo over Paul and Lydia Appleton's fence, scratched the bonnet of their car and ramped up the volume of her TV and radio to 'overstimulate' the bird into screeching for 'days on end', a court heard. Her victims, from Seal in Kent, described the piercing squawks as 'Chinese torture'. Speaking about the ordeal, Mr Appleton said: 'On one occasion we had Toy Story being played in her kitchen on a continuous loop. It was being played really really loud. She was over in her other neighbour's garden having a drink and laughing. It was just noise. I'm guessing it was about seven hours of continuous Toy Story.'

Every day I thank God I don't have neighbors.
***
***

I had never heard of Takonta, AK. Iditarod mushers have. And they love the town.

EACH MARCH, IDITAROD MUSHERS CALL their 14 dogs to a halt in Takotna, Alaska. They know that stopping there means two things. First, they're just 623 miles from the Burled Arch in Nome, Alaska, which is the finish line of the highly competitive sled-dog race. Second: There will be pie. Lots of pie.
***

You thought you had a bad day. Think again.
***

Offensive domain names. Intentional or unintentional? You be the judge. H/T Hrothgar
***
***

All I can do is laugh. Point and go, "Sucks to be you."

CANADA will stop paying for Prince Harry and Meghan Markle's security costs once they step back from royal duties, the Canadian government said today.

The Royal Canadian Mounted Police have been assisting the Metropolitan Police with security for the Duke and Duchess of Sussex "intermittently" since November, when the couple began a six-week holiday in Canada.
You wanted to be "commoners" now live like us. LOLGF!
***
Birthday presents can be delightful. And other times not. Genius Award Winners.

FEBRUARY 25--Bryan Delgado-Villatoro will not soon forget his 24th birthday.

After his topless girlfriend provided him with oral and manual favors while they were driving earlier this month, Delgado-Villatoro and Heder Priscilla Cascante-Vargas, 23, began arguing inside their 2010 Toyota as it traveled in Hobe Sound.

According to an arrest affidavit, the tumult inside the vehicle resulted in a crash after the speeding car swerved around another auto. Cascante-Vargas claimed to have been driving when the February 6 crash occurred.

When sheriff's deputies arrived at the scene, Cascante-Vargas (pictured above) was seen slapping her boyfriend in the face and chest as he told her to calm down. Delgado-Villatoro was arrested after allegedly ignoring a series of police orders.

"Why are you arresting him! I am the one that was hitting him, motherfuckers," Cascante-Vargas reportedly declared before she, too, was handcuffed.

Cascante-Vargas then provided cops with a recap of the couple's evening. "Cascante-Vargas also stated she was giving Delgado-Villatoro 'head' slang term for Fellatio. Cascante-Vargas stated she was also giving Delgado-Villatoro a hand job."

Noting that it was her boyfriend's birthday, Cascante-Vargas said she "wanted to look sexy so she took her shirt off while all this was happening." Cops added, "Cascante-Vargas kept saying that she is a good girl."
***

Tonight's ONT has been brought to you by Nature's Call.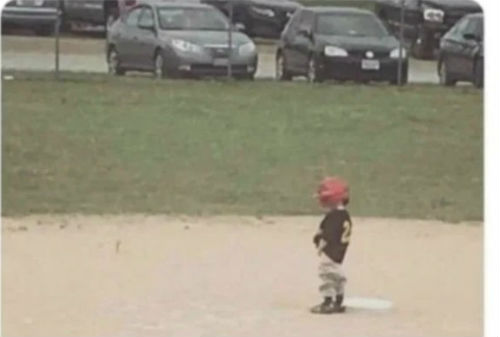 Notice: Posted with permission by the Ace Media Empire and AceCorp, LLC. Just another skimpy Saturday night.


posted by Misanthropic Humanitarian at
10:03 PM
|
Access Comments