« Charles Schumer Statement: When I Threatened Gorsuch and Kavanaugh By Name, I Was Really Talking About Republican Office Holders, Who I Did Not Name
|
Main
|
The Morning Report - 3/5/20 »
March 04, 2020
Wednesday Overnight Open Thread (3/4/20)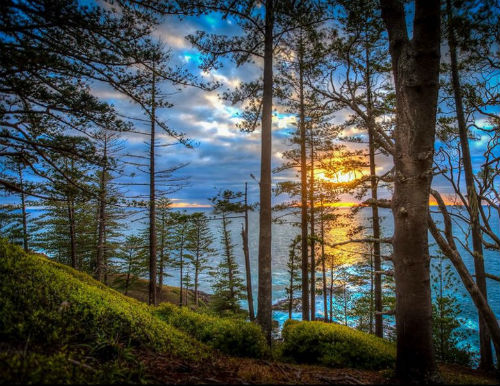 ***
The Quotes of The Day
Quote I

The United States ought never specifically to bind itself to arbitrate questions respecting its honor, independence, and integrity."-- Theodore Roosevelt, 1911 H/T Isophorone Blog

Quote II

We need a new America, without pollution, without obscenities, without insults, without revenge. We need to restore the nobility of truth … and only then will America be great again. Barbara Streisand

Quote III

Yes, that the way we understand communism is the problem. Even the way we understand anarchy — you could call me an anarchist. That would fit better than any other label. Anarchy is about us not needing that imposed structure from anyone, and just being cognizant and caring and compassionate enough to take care of ourselves and our communities and each other without anyone making it happen. Candi CdeBaca, Denver Councilwoman

Quote IV

"The case has established that ethical vegans are protected from discrimination, and I have received the acknowledgement I sought that my dismissal was based on my ethical veganism, and was not justified or justifiable." Jordi Casamitjana
***

Where doesn't Donald Trump live rent free?

Trump's election may have messed up the sex balance of babies
The ascendancy of the billionaire president may be linked to a decline in the number of boys born to liberal-leaning parents in Ontario, Canada
Yeah because Trudeau exudes masculinity.
***
More Donnie Two-Scoops.

***

I love it when Paul Joseph Watson pokes fun at the stupid leftists in the world. NSFW - Language

***

Buh-bye. Slowly but surely ordinary Americans are asking pointed questions to the hypocrites who want to govern control us.
Guns for Mini-Mike but not for thee.
***
You know, The ONT Is Always Looking Out For You TM
Expert Fears Future Sex Robots Will Engage in SEXUAL ASSAULT

Really? Seriously? Apparently so…

Sex robots will need to be programmed correctly in order to avoid sexual assault, an expert has claimed.

Dr David Levy believes robots of the future will have their own sexual desires as part of their own artificial intelligence (AI) libidos.

But he says they will be stronger, and it will be important to programme robots with consent.

Trending: His Girlfriend Cheated on Him With His Best Friend For 11 Years. What Now?

The computer science professor, therefore, warns robots that are not programmed correctly risk overstepping the boundaries of human consent.
***

An interesting story about Inuit artists who of course suffer from devastating impacts of colonialism, residential schools, intergenerational trauma, racism, and socioeconomic inequity.

The Incarcerated Inuit Artists Who Carve to Support Their Families
In the frigid city of Iqaluit, Canada, a men's jail has become an unlikely part of the art market.
***
Chinese security firm says CIA hacked Chinese targets for the past 11 years
Qihoo 360 becomes second Chinese security vendor to blame the CIA for hacks against its civil aviation sector.
***
I'm pleasantly surprised, "Brian Williams has a sense of humor.

Bloomberg gives awkward speech; Brian Williams mocks he's 'not having night he thought he paid for'
***

Finally Joe Biden has a honest campaign ad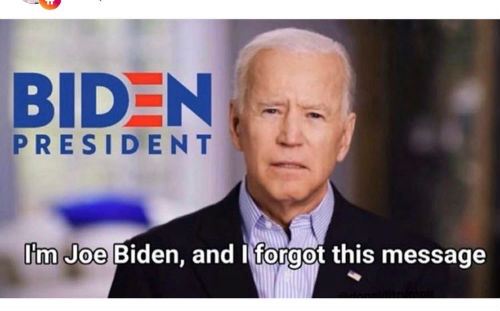 (H/T ibguy)
***

When you are a law abiding citizen and don't like being told you are a criminal things like this are going to happen. NICS GUN SALES CLIMB FOR FEBRUARY, UP 63% JUST IN VIRGINIA

For the 10th month in a row, gun sales data has climbed nationwide as politicians and anti-gun advocates press for more restrictions on legal firearms. (Photo: Chris Eger/Guns.com)
If February 2020's figures are an indicator of what the coming year has to offer, the firearms industry is in for a booming year. The second month of the year saw a significant increase in firearm background checks when compared to the data from February 2019.

The unadjusted number of 2,776,380 checks conducted through the Federal Bureau of Investigation's National Instant Criminal Background Check System in the first month of the year is a 36.9% jump from the unadjusted FBI NICS figure of 2,028,667 in February 2019.

When the figures are adjusted — removing data for gun permit checks and rechecks by states which use NICS for that purpose — the latest total stands at 1,294,123, according to the National Shooting Sports Foundation, the trade organization for the U.S. gun industry. This number is a 16.9% increase when compared against the February 2019 NSSF-adjusted NICS figure of 1,109,087.

Where the increase was all out of portion was in Virginia, where licensed gun dealers saw a 63.4 % increase over the February 2019 adjusted NICS figures.
***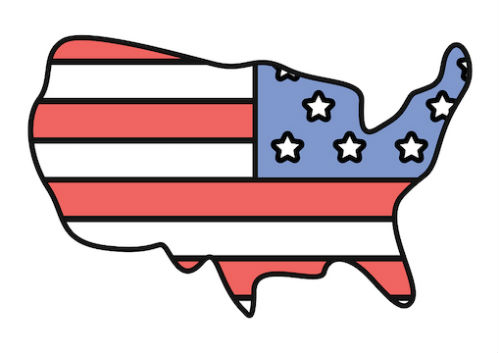 Secession Studies. Is it possible a national divorce could occur?

So which side would the U.S. military tend to support in a battle of secessionism vs. nationalism? My impression is that the U.S. military very much enjoys representing the strongest, most ass-kicking country on earth and intends to keep the USA that way.

So, if the politicians can't agree on an amicable Czech-Slovak-style split-up, and the obvious controversies over who gets, say, the port of San Diego suggest that they won't, then the effective decision would wind up in the hands of the hard men of the military.

And my guess is, military men like things just the way they are and have no intention of weakening America on the world stage by allowing petty politicians to split up the most awe-inspiring military in human history.

Any appeal to arms puts the final decision in the hands of the warriors. And they are nationalists who value, above all, the unity of the nation.

So, secession is not going to happen.
***

Jeez when I went to college they taught Western Civilization.

Indiana University cuts short student-planned SexFest after paddling controversy

Administrators used their safe word — "safety" — and ended the 3-day event early
When contemplating their First Amendment rights, most people don't immediately think of their right to engage in consensual spanking demonstrations. But that's exactly the expression at issue in a free speech blunder at Indiana University Bloomington last week.

Relying on the bedrock principle of the First Amendment that state authorities "may not prohibit the expression of an idea simply because society finds the idea itself offensive," IUB student organization Sexual Health Awareness Group — or S.H.A.G. — hosted its annual SexFest last week. The 3-day program aims to educate students on BDSM and kink safety, a topic which was reportedly among "the topics most requested by students." After controversy erupted, though, the university unilaterally canceled the final day of SexFest.
***

What makes a modern day marriage last?

Tall, dark, handsome, funny, kind, great with kids, six-figure salary, a harsh but fair critic of my creative output ... the list of things people want from their spouses and partners has grown substantially in recent decades. So argues Eli Finkel, a professor of social psychology at Northwestern University in his new book, The All-or-Nothing Marriage.

As Finkel explains, it's no longer enough for a modern marriage to simply provide a second pair of strong hands to help tend the homestead, or even just a nice-enough person who happens to be from the same neighborhood. Instead, people are increasingly seeking self-actualization within their marriages, expecting their partner to be all things to them. Unfortunately, that only seems to work if you're an Olympic swimmer whose own husband is her brusque coach. Other couples might find that career-oriented criticism isn't the best thing to hear from the father of your 4-year-old. Or, conversely, a violinist might simply have a hard time finding a skilled conductor—who also loves dogs and long walks on the beach—on Tinder.

As I told my youngest daughter and her new husband at their reception, "Marriage is a job. Stay friends & communicate with one another daily."
The ONT Musical Interlude
On this day: 1986 - Richard Manuel
After just completing a two set show with The Band in Winter Park, Florida, 41 year old Richard Manuel of The Band hanged himself from a shower curtain rod in a hotel room in Florida. His band mate, Robbie Robertson honoured his friend with the song, 'Fallen Angel' in 1987. via thisdayinmusic.com
&&&
&&&
Since I short changed you Morons last night here are a couple of more tunes.......
&&&
***

Demoted? Luckily he wasn't strung up before being named our Genius Award Winner.

An airman in Alaska was demoted and received a letter of reprimand for peeing in his squadron's office coffee maker, among other violations of the Uniformed Code of Military Justice, according to documents from Joint Base Elmendorf-Richardson.

Formally charged as a violation of article 92, dereliction of duty, the unnamed airman "knew or should have known" to "refrain from urinating in the squadron coffee maker," according to the redacted charge sheet provided by the base public affairs office. The incident occurred sometime between Jan. 1 and Oct. 31, 2019, but the document does not stipulate how the crime was discovered.
***

First there was Rudy. Now there is Snacks. Tonight's Feel Good Story of The Day.

The Jackson State Tigers of Jackson, Mississippi, finished their final home basketball game with a win over UAPB, along with a "Rudy" moment that is going viral.

Jackson State's student manager, Thomas Lee, also known as "Snacks", entered the game after the home crowd began chanting "WE WANT SNACKS!" with only a few minutes left to play in the game.

In his first career game, Lee drilled a three-pointer from way beyond the arc. The arena erupted.
***

Tonight's ONT has been brought to you by Animal Magnetism.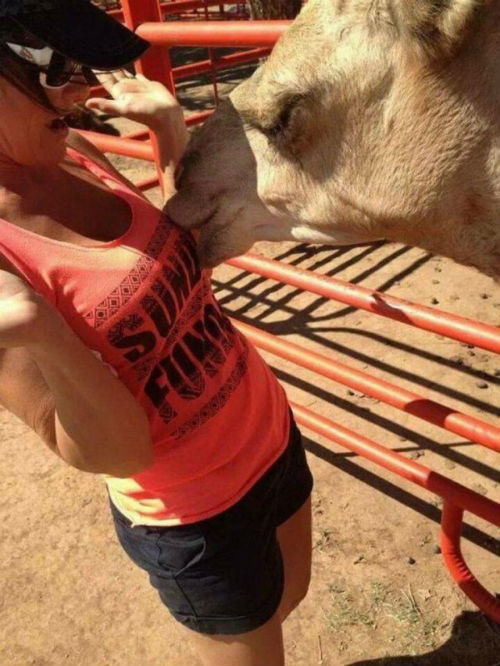 Notice: Posted with permission by the Ace Media Empire and it's red-headed step child AceCorp, LLC. The ONT often imitated but never duplicated. Why? The best commenters and lurkers on the net.

posted by Misanthropic Humanitarian at
09:45 PM
|
Access Comments