« Liberal Rag "The Hill" Whines and Cries: ICE Arrested Illegal Aliens Outside of a Court House, Despite California Law That Says They Can't!!!
|
Main
|
Sundown Joe Biden: I Won't Serve a Second Term If I Lose Mental Acuity »
February 21, 2020
Mike Bloomberg Now Cribbing from Jeb! Bush's Playbook of Ultimate Victory
In 2016, wealth Establishment c**ks decided they'd really Connect With The Young People by doing some of that Twitter Snark but on a cutting-edge, ultramodern platform -- billboards.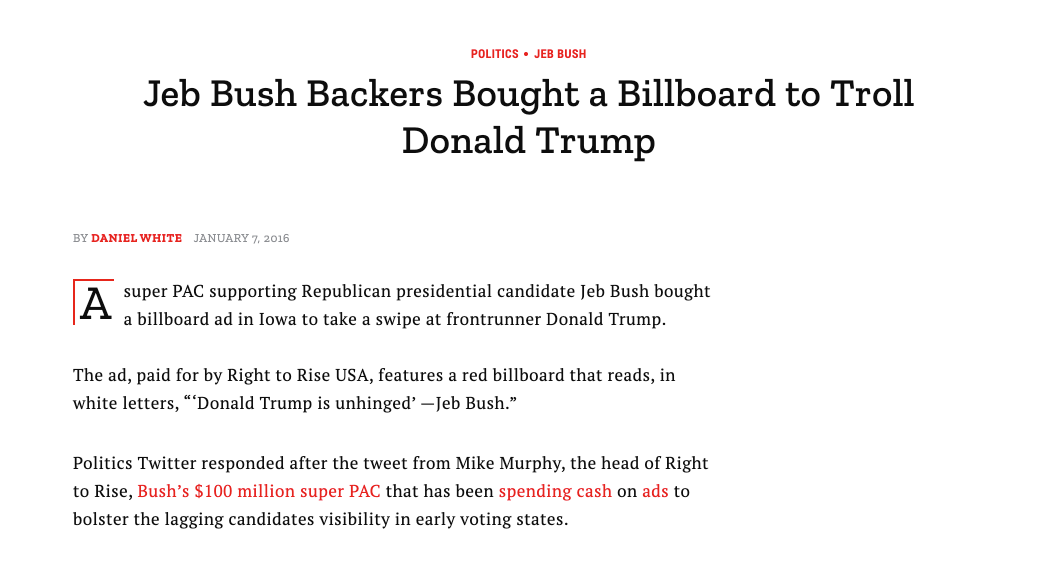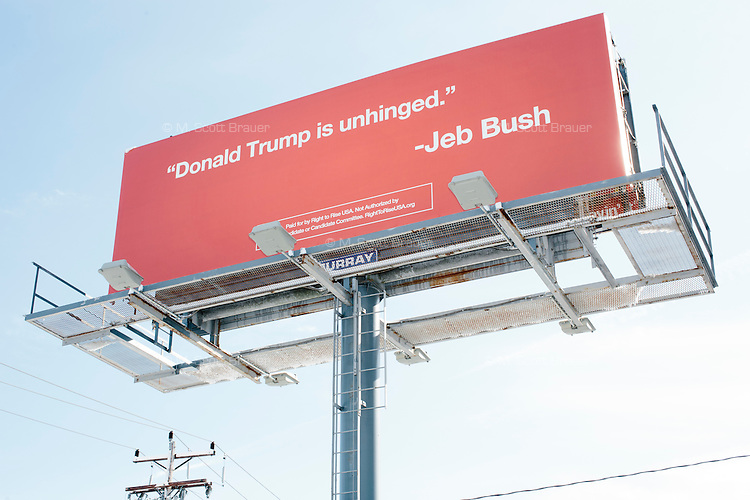 Well, that effort to troll Trump with billboards went so well for Jeb! Bush and his C**kpaign Manager Mike Murphy that Mike Bloomberg has decided to commit his own Act of Love.

Here's how John Ekdahl greeted the billboards in 2016:
Should go about the same way now.
Oh wait -- Mike! is already going the same way as Jeb!
And you can't troll the Master Troll:
But Micro Mike isn't just buying billboards -- he's paying congenitally unfunny leftwing scolds to make memes for him:

posted by Ace at
07:34 PM
|
Access Comments