« Gun Thread: Northam is an Idiot [Weasel]
|
Main
|
The Morning Report - 2/24/20 »
February 23, 2020
Sunday Overnight Open Thread (2/23/20)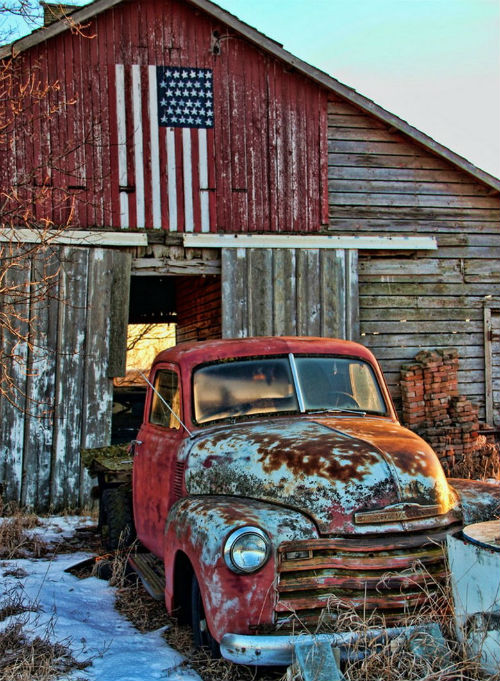 ***
The Quotes of The Day
Quote I
I like old men. They can be wonderful bastards because they have nothing to lose. The only people who can be themselves are babies and old bastards." John Updike
Quote II
"Hey Pete Buttigieg, try to not be so smug when you just got your ass kicked. You know how we form a winning coalition to beat Trump? With a true multi-racial coalition of working Americans: something Bernie Sanders has proven he can do and you haven't. Dude, show some humility." NYC Mayor Bill deBlasio
Quote III
Americans want entertainers for their made-for-TV politicians. Poor, dignified Mr. Bloomberg didn't know he would face professional actors, not legislators. Eric Margolis
Quote IV
[W]hat is called "social justice" might more accurately be called anti-social justice, since what consistently gets ignored or dismissed are precisely the costs to society[.] ... Not only does cosmic justice differ from traditional justice, and conflict with it, more momentously cosmic justice is irreconcilable with personal freedom based on the rule of law[.] ... Merely the power to select beneficiaries is an enormous power, for it is also the power to select victims — and to reduce both to the role of supplicants of those who hold this power.Thomas Sowell
***

President Trump should just get it over with. Pardon Roger Stone. As the presiding judge is a f*cking joke.

The judge in the Roger Stone case has answered Stone's request for her to step back due to alleged bias.

No.

Judge Amy Berman Jackson filed her response today, on a Sunday, no less.

She accused Stone and his lawyers of filing a motion "absent factual and legal support" for the purposes of "public consumption" to associate her with the word "bias."

'The more I see of the moneyed classes, the more I understand the guillotine.' -George Bernard Shaw
***
Bernie Sanders, "I have some good news and some bad news. The bad news? Well the Castro regime killed a lot of people. The good news? Well Castro did have a literacy program."

Well so do we so you stupid f*cking Communist SOB. It's called Pre-4 year old kindergarten, it's called Head Start, it's called K-12 public school.
***
It just isn't for snarky Twitter feeds or smart military blogs anymore. Epstein didn't kill himself, Hillary cameo is a hoot.

A byproduct of the alleged suicide of convicted sex offender Jeffrey Epstein has been a bevy of "Epstein didn't kill himself" memes floating around social media.

The phrase has become so popular after the billionaire financier was found dead in a Manhattan jail cell that it could turn up just about anywhere, to include a Mardi Gras parade.

As seen in a video shared online, there was an " Epstein didn't kill himself" float in New Orleans.

The float depicts an "Epstein" character in an orange jumpsuit, while a woman behind him resembling Hillary Clinton holds something around his neck.
***

What does it feel like going through life delusional? Just ask Sen. Elizabeth Warren (D-MA)

Warren lays 50/50 odds Trump will be too scared to debate her
I might not have a degree in political science. But, doesn't one have to be the party's nominee to faceoff with the other nominee? Stupid b*tch, but I digress.
***
Not only can you create stairs. Now you can draw circles. Happy 60th birthday Etch A Sketch.

All of my childhood memories involving Etch a Sketch end the same way. I'd fiddle with the knobs and then after a few minutes, shake it in frustration, erasing all evidence of my hideous "art." The ionic toy is marking its 60th anniversary this year with a few limited edition launches, but of all of them the Etch a Sketch Revolution was the one that had us shaking our fists at how lucky kids today are.

The Etch a Sketch Revolution is a tad smaller than your typical Etch a Sketch, but it does feature the two signature knobs at the bottom. The main difference is it features a spinning screen that makes drawing circles magnitudes easier. As in, all you have to do is manipulate the knobs on the spinning rim, and that's it. It's simple, but pretty neat when you consider just how torturous trying to draw anything circular, rounded, or curvy on a traditional Etch a Sketch is.
***

More Un-PC comedy from the UK
***

Crime doesn't does pay. Collecting sometimes can be a bitch.

In early 2017 Clifton Collins, an Irish drug dealer, had a dilemma: where to hide the codes of his illicit €55m (£46m) bitcoin fortune.

His solution was to print them on to an A4 piece of paper and stash it in the aluminium cap of a fishing rod case kept at his rented home in Farnaught, Cornamona, County Galway. It seemed a good idea at the time.

Then three things happened. Police arrested Collins after finding €2,000 worth of cannabis in his car. He was sentenced to five years in jail. The landlord of the Galway house had it cleared out, resulting in Collins' possessions being taken to a dump.

The codes are now missing, meaning the accounts cannot be accessed.
***
For some infants, a wet diaper is cause for an instant, vociferous demand to be changed, while other babies may be unfazed and happy to haul around the damp cargo for lengthy periods without complaint. But if worn too long, a wet diaper can cause painful rashes, and miserable babies — and parents.

Now MIT researchers have developed a "smart" diaper embedded with a moisture sensor that can alert a caregiver when a diaper is wet. When the sensor detects dampness in the diaper, it sends a signal to a nearby receiver, which in turn can send a notification to a smartphone or computer.
***

Meghan Markle retreats when the Queen bans the use of the royal name

On Tuesday, news broke that the queen of England had banned Prince Harry and Meghan Markle from marketing the "Sussex Royal" brand. Friday morning, another story broke, saying Meghan was whining about this because she and Harry had already invested money in selling themselves. Also on Friday, the queen won, and Meghan backed down.

Queen Elizabeth comes from a generation that holds that you can't eat your cake and have it. In other words, when you make choices, you have to take both the benefit and the burden of those choices.

Jeez Meghan you really did have a wonderful life.
***

Every day the Looney Tunes Left attempts to outleft their movements from the day before. California's governor Gavin Newsom would allow doctors to write prescritptions for homes. That's going to be one hell of a magic wand to lift.

Just in case anyone thought this moment from Gavin Newsom's state of the state address on Wednesday was just a momentary lapse into craziness, California's governor spent this morning dispelling that notion. Let's take a look at Newsom's proposal in his speech, in which he declared that roofs amounted to medication. Why not prescribe housing to cure the homeless, Newsom asked, adding "Why not?"

Calling Doogie Housing, Rx! Doogie Housing Rx, to the red insanity line, please:
***

Tonight's ONT science class is lengthy. It is only recommended viewing. There will not be a test on the subject matter. I repeat there will not be a test.

On the way to the world of EV a funny thing is happening Minerals used for battery production are in short supply.

Electric vehicle sales are soaring, with factories working full-pelt to churn out as many batteries as possible. And that's creating some bottlenecks.

Global production of electric vehicles is predicted to top four million cars globally this year, rising to 12 million in 2025. In Europe alone, 540,000 electric cars will be sold this year, an increase from 319,000 last year. For that to happen, we don't just need gigafactories to build the batteries but also need to get hold of the key materials, notably lithium and cobalt — and the gold rush on both has already begun.

Last week, The Times reported that Jaguar Land Rover would pause production on the I-Pace, pinning the blame on shortages at battery maker LG Chem. Mercedes halved its 2020 production goals after shortages with the same supplier. "Currently EV uptake is arguably being constrained more by lack of manufacturing capacity than anything else," says Paul Anderson, co-director of the Birmingham Centre for Strategic Elements and Critical Materials. "Lack of battery manufacturing capacity is a key part of this, which is why there is the rush to build gigafactories."
***

Survey says: You're a Felon.

Brennen Clancy moved to Florida to change the people, places and things in his life during his recovery from a youth of drug and alcohol abuse.

His third drunken driving conviction in Northampton County Court came with a serious penalty: Three months in jail, court-ordered in-patient rehab, thousands of dollars in fines and five years of probation.

But Clancy didn't think his 2013 misdemeanor conviction for driving drunk after an Easton Heritage Day celebration would have a lasting effect on his life. After moving to Daytona Beach, he found a job in construction, met his fiancee Maria and had a daughter.

It was when they applied to rent an apartment for their growing family in 2017 that Clancy said he discovered the misdemeanor he was still on probation for had turned into a felony.
***
Talk about a short lived television series. The theme? What goes up must come down.

Famously known as "Mad" Mike Hughes, the daredevil rocket-maker died while attempting to blast himself into the sky on February 22, 2020, according to TMZ. He was 64.

Filming fo the Science Channel series, Homemade Astronauts, with the help of his partner Waldo Sykes, Hughes's goal was to reach 5,000 feet in the air while riding his steam-powered rocket, according to Space.com. The series, produced by World of Wonder, was set to premiere some time in 2020. Hughes and Stakes were one of three teams that working to get as close to space, "or the Karman line, the invisible "line" which is 62 miles (99.78 km) above Earth's surface that is often thought of as the beginning of space."

Video of the tragic accident, which took place in Barstow, California, was captured by reporter Justin Chapman.
***
The ONT Musical Interlude
Born on this day: 23 Feb 1944
Johnny Winter, blues guitarist and singer who has worked with Rick Derringer and brother Edger Winter. He scored the 1969 US top 30 album, 'Johnny Winter'. Winter died at the age of 70 on 16th July 2014 in Zurich, just days after playing at the Lovely Days Festival in Austria. via thisdayinmusic.com
&&&

No rhyme. No reason. I like the following band and song........
***

I am living proof that washing one's mouth out with soap doesn't curb foul language. What about hand sanitizer? Genius Award Winner.

WELLINGTON, Fla. – A Florida science teacher has been suspended for 10 days after an investigation found she put hand sanitizer in the mouth of a misbehaving student.

The student, who attended Polo Park Middle School, told a school administrator that he was talking loudly in class Oct. 14 when teacher Guyette Duhart told him he needed to have his mouth washed out with soap, the investigation found.

Duhart then grabbed a bottle of hand sanitizer from her desk, investigators said, and told the student to approach her.

Six students told investigators that Duhart then pumped hand sanitizer into the student's mouth, a district investigation found.
***

This probably wouldn't have been our wish. But Make-A-Wish continues to be a great organization and is Tonight's Feel Good Story of The Day.

A 10-year-old boy named Carter who beat cancer got to meet another cancer survivor named Carter, former President Jimmy Carter.

Carter was diagnosed with Burkitt's lymphoma in May 2015. He underwent five months of grueling chemotherapy and surgeries before being told by doctors he had beaten the cancer.

While Carter was in the hospital, he was visited by officials from the Make-A-Wish Foundation.
***
World Famous Top 10 Commenter List Week of 2/23/20

Top 10 commenters:
1 [583 comments] 'TheJamesMadison, 003 with a License to Kill' [81.83 posts/day]
2 [506 comments] 'Joe Mannix (Not a cop!)'
3 [487 comments] 'Jane D'oh'
4 [419 comments] 'Insomniac - Ex Cineribus Resurgo'
5 [418 comments] 'Sponge'
6 [405 comments] 'Rodrigo Borgia'
7 [394 comments] 'rickb223'
8 [371 comments] 'not so'
9 [362 comments] 'Mr. Peebles'
10 [342 comments] 'Miklosius Caroliniensis'
Top 10 sockpuppeteers:
1 [335 names] 'Miklosius Caroliniensis' [47.02 unique names/day]
2 [41 names] 'mindful webworker but, but, Barbarella's zero-G strip-tease!'
3 [37 names] 'Duncanthrax'
4 [35 names] 'Joe Biden'
5 [32 names] 'davidt'
6 [31 names] 'Bertram Cabot, Jr.'
7 [31 names] 'Count de Monet'
8 [31 names] 'Uh...No'
9 [30 names] 'jsg'
10 [29 names] 'f'd'
***

Tonight's ONT has been brought to you by Romance.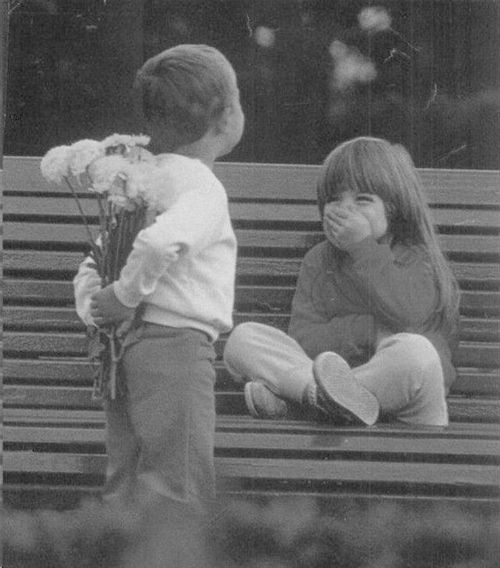 Notice: Posted with permission by the Ace Media Empire and AceCorp, LLC. ONT tips, loose change, drink tokens and burner phones to petmorons at gmail dot com. Complaints and criticism to Mayor Sucks-A-Lot.

posted by Misanthropic Humanitarian at
09:52 PM
|
Access Comments