« Tuesday Overnight Open Thread (2/18/20)
|
Main
|
Mid-Morning Art Thread [Kris] »
February 19, 2020
The Morning Report - 2/19/20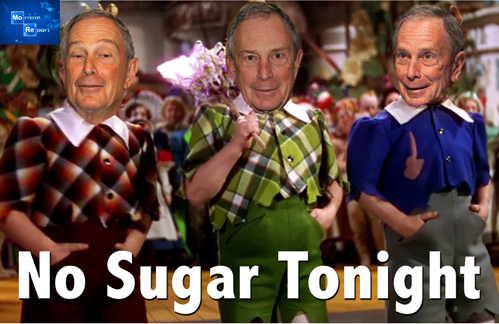 Good morning, kids. Midweek and the news that was swirling yesterday about AG William Barr ready to quit because of being undermined by President Trump's tweets is a crock. Whatever he might have said in an interview about the aforementioned, he's not going anywhere and whatever investigations or potential prosecutions of the coup plotters are continuing apace. Or so we hope. While Barr's motives and allegiances remain a question mark in the minds of those who want to see the likes of Brennan, Comey, Clapper, McCabe and all the rest swing, if all of this will essentially come to naught, which is not an unfounded assumption, it certainly seems he is taking an awful lot of heat from all the right places. Coming on the heels of demands for his resignation or firing by the Democrat-Media Complex, a thousand Federal judges are meeting to take aim at both Barr and the President, allegedly over what they feel as interfering in the Roger Stone case, but in reality is just another naked, desperate attempt to shut down whatever charges may yet be filed against the coup plotters and their co-conspirators. At least it's good to know that Cocaine Mitch, Lindsey Graham and virtually all of the GOP (aside from a few notable exceptions) are digging in their heels in defense of Barr and the President.
Meanwhile, speaking of Roger Stone, despite a clear violation of even the most basic legal norms and protections vis a vis the revelations of the bias by the forewoman of Stone's jury, the equally biased and rogue Clinton-appointed Amy Berman Jackson is moving ahead with Stone's sentencing. At the barest of minimums, Stone's sentencing should be delayed, but really his conviction should be completely thrown out, but we now live in a banana republic, lorded over by a corrupt bureaucracy and two-tiered justice system that is in place only to keep the latter in power and crush anyone who gets in its way.
All of this puts yesterday's Presidential pardons/commutations of Rod Blagojevich and Ed DeBartolo Jr. in a new light. I wish he could have added Paul Manafort to that list and of course end the national disgrace of what the bastards have put Michael Flynn and his family through in their attempt to overthrow the 2016 election. And he's still suffering. I assume the President and hopefully William Barr have a grand strategy to exonerate Flynn and all the other victims of political persecution that precludes them from acting immediately lest it interfere in whatever cases are pending against their tormenters. As I said yesterday, the most galling aspect of all of this is the fact that not only are the guilty free as a bird, but they have been given exalted, hero status by the Left while strutting, gloating and preening as the righteous victims of injustice. May the terrible swift sword of real justice wield its pimp hand across their collective mugs, and soon.


CLINTON/OBAMA COUP, CONGRESSIONAL PERSECUTION, SPYGATE, DEEP STATE, MUELLER DECEPTION, SHAMPEACHMENT
Also of note, Rep Chip Roy notes the rank hypocrisy of the Left in ignoring the litany of real corrupt influence under Eric "the Chinless" Holder, rumors swirl that the recently promoted Deputy National Security Adviser Victoria Coates was in fact the "Anonymous" author and the anti-Trump mole working to sabotage the President from within, and that she will be demoted. Hello, treason? Sheesh. And on the lighter side, the you-couldn't-make-up-that-name-if-you-wanted-to Reality Winner, the NSA apparatchik imprisoned for leaking state secrets to the press is, get this, angling for the President to commute her sentence. To that I say learn to code, make license plates and scissoring.

UPDATE: Commenter Gnu Breed opines: "...treason sounds a bit overblown here. As an interesting aside, Monica Showalter at AT has written a piece claiming that she highly doubts it is Victoria, based on a personal friendship and contacts over Trump's candidacy / preezyship. She sez Coates has been a loyal backer, and thinks someone is trying to oust her from the NSC because she IS loyal." Points taken, sir.
NOTE: The opinions expressed in some links may or may not reflect my own. I include them because of their relevance to the discussion of a particular issue.
ALSO: The Morning Report is cross-posted at CutJibNewsletter.com if you want to continue the conversation all day.
Follow us on Twitter: @CutJibNews


posted by at
07:50 AM
|
Access Comments