« Puffy-Faced Former Actress Ashley Judd Now "Extremely Puffy-Faced Former Actress Ashley Judd"
|
Main
|
The Morning Report - 2/19/20 »
February 18, 2020
Tuesday Overnight Open Thread (2/18/20)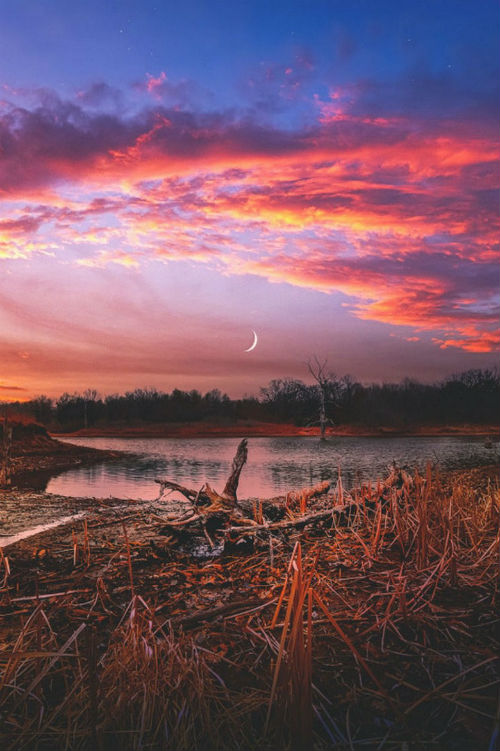 ***
The Quotes of The Day

Quote I

The much-discussed "intersectionality" is a construct, a myth. The history of ideological extremism is instead a war of all factions against one another. Victor Davis Hanson
Quote II

Bill Barr's America is not a place that anyone, including Trump voters, should want to go. It is a banana republic where all are subject to the whims of a dictatorial president and his henchmen. To prevent that, we need a public uprising demanding that Bill Barr resign immediately, or failing that, be impeached.DONALD AYER served as United States Attorney and Principal Deputy Solicitor General in the Reagan administration and as Deputy Attorney General under George H.W. Bush.

LOLGF
Quote III

"Mark Zuckerberg should stop obfuscating the facts by piously arguing for government regulation,"George Soros
Quote IV

"It means I don't have to go and buy iffy dope. I have a clean supply. I don't have to deal with other people so much. You're treated like an adult, not some kind of demonic dope fiend. We're just people with mental health issues." Don Durban, a social worker from Vancouver
Quote V

AI can already demonstrably outperform humans," he's said before, according to a talk he gave last year in London. And "it's one thing to create a product, but it's another thing to have an entire generation transformed by this technology." Tom Gruber co-inventor of SIRI
***

Thank God Sen. Dickhead Durbin (D-IL) has double standards. Otherwise he would have no standards at all.

Sen. Dick Durbin (D-IL) is criticizing President Donald Trump for commuting the prison sentence of former Illinois governor Rod Blagojevich, despite having previously supported such a move himself.

Durbin, who serves as his party's minority whip in the Senate, released a statement opposing Blagojevich's commutation shortly after the White House announced Trump's decision on the matter.

"Former governor Blagojevich betrayed the people of Illinois and engaged in a pattern of corrupt behavior for which he was held accountable and which cost him more than seven years of freedom," Durbin said, before calling on lawmakers in Illinois and Washington, D.C. to "establish stricter ethics requirements, including the full detailed disclosure of income, net worth, and income tax returns."

So Dick, when you went to Washington, D.C. what was your net wealth and what is it now?
***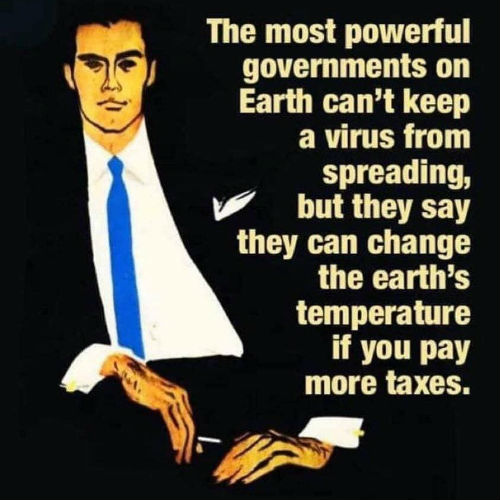 ***

Cheaters welcome. Un-PC tweets not. Screw MLB and f*ck the San Francisco Giants.

He says it's at least in part because of his politics and being a Trump supporter.

Via Fox News:

The San Francisco Giants decided to snub former first baseman Aubrey Huff from its 2010 World Series-winning team reunion planned for this summer because of his social media posts.

Huff, 43, played for the Giants in 2010 when the team won the World Series. He batted .294 with a home run and four RBI in the series against the Texas Rangers. He was also a part of the 2012 championship team.

"Earlier this month, we reached out to Aubrey Huff to let him know that he will not be included in the upcoming 2010 World Series Championship reunion. Aubrey has made multiple comments on social media that are unacceptable and run counter to the values of our organization," the Giants said in a statement, according to ESPN. "While we appreciate the many contributions that Aubrey made to the 2010 championship season, we stand by our decision."

Perhaps it's time to cancel the MLB as well.
***

An early entry for Tonight's Feel Good Story of The Day. Walmart shopper helps out the cops. Great video. A must see.
***

Another day another advance in the medical field. Portable MRI is approved by the FDA.

Magnetic resonance imaging is no longer confined to radiology departments. The U.S. Food and Drug Administration announced Wednesday that it has provided clearance to the "world's first" bedside MRI system, according to an announcement.

Hyperfine said it will begin shipping its portable, low-field modalities this summer. It's 510(k) clearance falls on the same day that Yale researchers reported the device can accurately and safely image patient's brains for stroke. Those preliminary results are set to be presented next week at the American Stroke Association's International conference in Los Angeles, the group announced.

"We've flipped the concept from having to get patients to the MRI to bringing the MRI to the patients," said Kevin Sheth, MD, senior author and a chief physician at Yale School of Medicine. "This early work suggests our approach is safe and viable in a complex clinical care environment."
***

Twitter the human septic tank. Deranged lefties celebrate NASCAR's Ryan Newman crash.

Some leftists on Twitter reacted to Ryan Newman's horrific crash at the Daytona 500 in Florida by celebrating the accident because Newman is a Trump supporter.

The NASCAR driver is hospitalized in a serious condition after his car flipped and burst into flames in a 190mph crash. Newman was leading the race when the accident happened.

While most normal people reacted to the crash by expressing concern for Newman's health, some leftists on Twitter immediately rushed to politicize the tragedy.

"#ryannewman is a huge Trump supporter. Shit like this happens when one supports the anti-Christ. No what I mean?" commented one individual."
***

Black Families Came to Chicago by the Thousands. Why Are They Leaving? Duh, leftist policies.

Hardis White, 78, could hardly wait to break out of suburbia.

He dressed in a flannel shirt, jeans and a Bears cap, strode out of the rectangular bungalow he shares with his wife and daughter and folded his tall frame behind the wheel of his silver Nissan sedan.

Forty minutes away from his suburban neighborhood of Hillside, he arrived in Chicago, on Laporte Avenue, to see what he had come to see: a handsome brick house with white trim, two stories tall, as solid as the first day he saw it in 1967.

For a moment, he gazed at the house. Marvin Gaye played softly on the radio. The grass seemed a little long, he murmured. He put the car back in gear and started back to the suburbs.

"I don't know why I keep coming back," he said. "I guess I just miss the neighborhood."
***

California continues to govern to the absurd. California Wants to Exempt LGBT Child Rapists from Sex-Offender Registry

From FreedomProject Media:

Lawmakers in California are working on legislation that would exempt some homosexual and transgender child rapists from the state's sex-offender registry, leaving registration up to the discretion of the individual judge.

And considering the make-up of California's far-left judiciary and the broader state government, it is virtually a certainty that many child-raping homosexuals and transgenders will be left off the list of sex-offenders.

The bill, dubbed "LGBTQ Young People Nondiscrimination in the Sex Offender Registry Act," is ludicrously being described by proponents as a "civil rights" issue, as if there were a civil right for adult homosexuals to sodomize children.
***

Mental health professionals continue to become as cuckoo as their patients.

As far back as 2017, leaders of the American Psychiatric Association (APA) decided it was imperative that the profession should take a stand on climate change. The APA then formally issued a position statement entitled "Mental Health and Climate Change" which endorsed the reality of catastrophic anthropogenic global warming and committed the organization to "support and collaborate with patients, communities, and other health care organizations engaged in efforts to mitigate the adverse health and mental health effects of climate change." (Claire Zilber, M.D., Psychiatrists' Role in Addressing Ecological Grief, Psychiatric News, Vol. 54, No. 24, Dec. 20, 2019, (7,15 at 7.)) https://psychnews.psychiatryonline.org/doi/10.1176
/appi.pn.2019.12b20
***

So a mentally defective individual was embarrassed? So f*cking what. The response was completely out of line.
A teenager with Asperger's was handed a hefty fine and placed under house arrest for asking a trans police support officer, "is it a boy or is it a girl?"
Declan Armstrong, 19, allegedly offended the transgender support officer, Connor Freel, who was reportedly left "upset and embarrassed" by the question.
***

Here is a what a busload of illegals looks like..................

***

The Boy Scouts of America files for bankruptcy.

The Boy Scouts of America, fighting for survival amid a flood of sexual abuse lawsuits, has filed for bankruptcy protection. The Chapter 11 filing early Tuesday marks the start of what is expected to be one of the most complex bankruptcies in US history, lawyers tell NBC. Changes in statute-of-limitation laws in several states have led to thousands more lawsuits from men who say they were sexually abused as Scouts. The bankruptcy filing will put those lawsuits on hold. The organization said in a statement that Scouting programs "will continue throughout this process and for many years to come," though the AP reports that the organization may have to sell off some of its properties, including campground and hiking trails.
***
The ONT Musical Interlude
&&&
Who says compliments don't work?

***

Florida. Bowling alley. May-December relationship. With some assembly you get tonight's Genius Award Winner.

FEBRUARY 13--Upon returning home after an evening of boozing at the bowling alley, Rebecca Duarte "wanted to have sexual intercourse" with her boyfriend, Florida police report.

But when Duarte's beau refused to engage, a "verbal argument began" late Sunday evening. The man told cops that when he went outside the Fort Pierce residence to "get away from Duarte," she followed him.

According to an arrest affidavit, Duarte, 23, first "punched out the front glass windows with her hand." She then allegedly approached her boyfriend and began striking him. After pushing Duarte away, the victim told officers, he walked to a neighbor's house.

A cop reported observing multiple jalousie windows broken "with shattered glass on the floor." Additionally, Duarte's 51-year-old boyfriend had lacerations on his face and shoulder, the affidavit states.
***
Orchestra Allows Deaf People to 'Hear' Beethoven Through Touch – Much Like the Maestro Did Tonight's Feel Good Story of The Day.
Zsuzsanna Foldi of Hungary was declared deaf at eight-months-old due to a meningitis infection. Now at age 67, with her hands placed gently on a musician's double bass while sitting among the performers of the Danubia Symphony Orchestra in Budapest, she's been able to enjoy Beethoven's famous 5th Symphony in a way quite similar to the very man who composed it.

"When I sat next to the musician who played the bass today, I started crying," she told Reuters.
***

3D printing technology continues to amaze the world. Tonight's Feel Good Story of The Day.

Mashudu Tshifularo and his medical team became the first in the world to cure a 35-year-old patient's deafness by using 3D printing technology.

Tshifularo was able to replace the damaged bones of the patient's ear by recreating the anvil, hammer, stirrup, and ossicles, which make up the inner ear, with similarly-shaped titanium pieces produced on a 3D printer.

The University of Pretoria believes that the procedure "may be the answer to conductive hearing loss, a middle ear problem caused by congenital birth defects, infection, trauma or metabolic diseases.

Tonight's ONT has been brought to you by Midwesterners.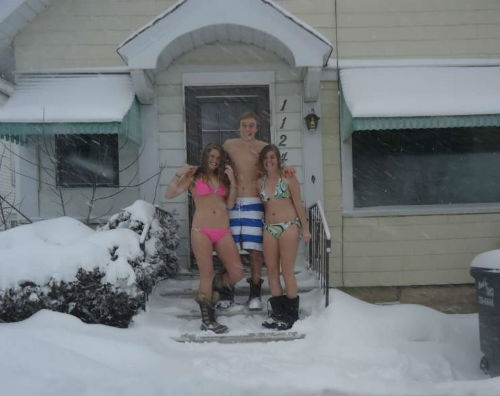 Notice: Posted with permission by the Ace Media Empire and AceCorp, LLC. ONT Tips, loose change, drink tokens and burner phones to petmorons at the gmail dot com. Complaints? 1-555-Bite Me.


posted by Misanthropic Humanitarian at
10:00 PM
|
Access Comments