« Democrat Debate Thread II
|
Main
|
The Morning Report - 2/20/20 »
February 19, 2020
Wednesday Overnight Open Thread (2/19/20) I Thought The Damn Debate Was Tomorrow Night Edition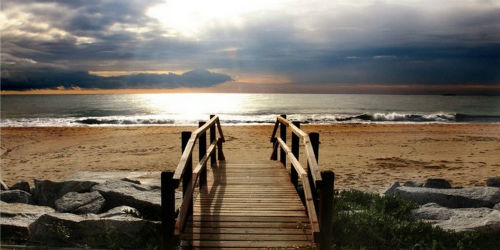 ***
The Quotes of The Day

Quote I

"We are literally making electricity out of thin air. The Air-gen generates clean energy 24/7." electrical engineer Jun Yao

Quote II

"Rural counties have become increasingly outraged by laws coming out of the Oregon Legislature that threaten our livelihoods, our industries, our wallet, our gun rights, and our values," Mike McCarter
Quote III

"Justice dictates that we continue going through questionable cases and clearing people convicted solely on the word of a police officer we can no longer trust," Harris County District Attorney Kim Ogg

Quote IV

"It's hard to be with a man so old,Meital Dohan

Quote V

When a federal law enforcement asks you anything, repeat after me:

"I invoke my right to remain silent. Please stop asking me questions. I want my lawyer."

"Uh, I was just asking you if there's a coffee shop around here."

"I invoke my right to remain silent. Please stop asking me questions. I want my lawyer." Kurt Schlichter
***

Just who the hell do you root for in this case?

IRS sues Facebook for $9B, says company offshored profits to Ireland
The trial, which Facebook expects will take three to four weeks, could see top executives including hardware chief Andrew Bosworth and Chief Technology Officer Mike Schroepfer called to testify
***

Da Fuq!!!

***

For every action, there is an equal and opposite reaction. And a huge LOFGF!

Over 30 Students Suspended at Syracuse U. for Occupying Administrative Building


"A Department of Public Safety officer announced the suspensions via letters handed to students"

It's amazing that these students are suffering real consequences for this. It's so rare.
***

As we grow older, Aren't we suppose to put away the "security blanket"?

How far would you go to save your favorite water bottle?

As reusable bottles become ubiquitous, more people are feeling "water bottle attachment syndrome"

Leaving the house without my water bottle is like forgetting my keys or wallet. I'll always make a fuss to go back for it, even though I live in a dense city in which water is not exactly difficult to obtain. Still, I have an irrational fear of the water bottle going missing, resulting in suddenly being thirsty and unable to access water.

For the record, I did not start using a reusable water bottle until I moved to the Bay Area in 2013. The state was in the middle of a drought then, and it seemed like the sustainable thing to do. But seven years later, carrying a water bottle with me everywhere I go has turned into something more than a means to avoid plastic water bottles, conserve water, and stay hydrated. It's become a form of security, one that I've become strangely attached to.
***

Boomers vs. Millenials, in the "Green" arena.

Boomers do better at green living than Millennials, survey shows

Contrary to popular opinion, young people aren't practicing what they preach.

Young people are usually depicted at the forefront of the environmental movement, protesting in the streets, eating a vegan diet, embracing a zero-waste lifestyle, and buying second-hand clothing. They tend to look with impatience upon older people from the Baby Boomer generation, whom they blame for the environmental mess in which we find ourselves. This impatient attitude was summed up well in the "OK, boomer" rebuttal that made headlines last year.
***
Another day that ends in Y. British legal ruling appears in The ONT. UK Court: Sharia Marriages Not Valid Under English Law. As the old saying goes, "When in Rome do as the Romans do."

The Court of Appeal, the second-highest court in England and Wales after the Supreme Court, has ruled that the Islamic marriage contract, known as nikah in Arabic, is not valid under English law.

The landmark ruling has far-reaching implications. On the one hand, the decision strikes a blow against efforts to enshrine this aspect of Sharia law into the British legal system. On the other hand, it leaves potentially thousands of Muslim women in Britain without legal recourse in the case of divorce.

The case involves an estranged couple, Nasreen Akhter and Mohammed Shabaz Khan, both of Pakistani heritage, who took part in a nikah ceremony officiated by an imam in front of 150 guests at a restaurant in London in December 1998.

>
>
>
The Court of Appeals added: "It is not difficult for parties who want to be legally married to achieve that status."

The ruling, which Akhter presumably will appeal at the Supreme Court, has been greeted with outrage by activists who argue that thousands of Muslim women in Britain now have no legal rights when it comes to divorce.
***

There's no such thing as Scandinavian Airlines.

If you're Scandinavian—or, more properly, if you consider yourself to be Scandinavian—then Scandinavian Airlines has made it their duty to inform you that you don't exist.

Last Tuesday, in what was essentially a slap to the 21 million faces that inhabit Denmark, Norway, and Sweden, the air carrier foisted a nearly three-minute ad on the public called "What is truly Scandinavian?" Their answer was "nothing," and it was delivered with genocidal iciness. Here is the commercial's text in its entirety:

What is truly Scandinavian? Absolutely nothing. Nada. Niente. There's no such thing. Everything is copied.

Our democracy? Credit goes to Greece. Parental leave? Thank you, Switzerland. The iconic Scandinavian windmills were actually invented in Persia. And we made the German bicycle a staple of our cities. Thank you, Germany! What about rye bread? It's Turkish. Smørrebrød? Dutch. What about licorice? It's Chinese. Midsommarstången? German.

And it gets worse.
***
My bucket list? I really don't have one. But if I did, a tattoo from a 3rd world tat shop wouldn't be on it.

An American holidaymaker was left feeling 'claustrophobic' in her own skin after a holiday henna tattoo left her with foot-long horror burns. Amanda Drish-Adolf's intricate design when horribly wrong while visiting Thailand during a pre-children 'bucket list' trip with husband Nick Adolf last month. Violinist Amanda, 30, had a half-sleeve mandala-style design inked on her left arm – from the top of her shoulder down to her elbow – which ended up oozing a 'clear liquid' and causing 'grapefruit-size' swelling. Two days after the tattoo, Amanda – who was initially thrilled with the 'very dark' design – developed a burn on her arm that erupted into a number of blisters, leaving her needing hospital treatment.
***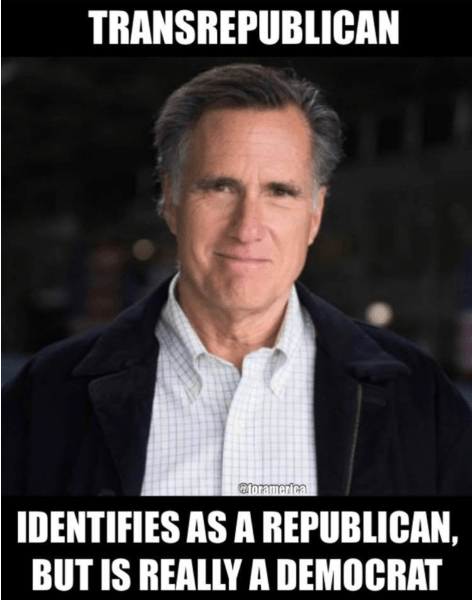 ***

Hillary Clinton will never be POTUS. But will Mayor Pete?

Why Pete Buttigieg Will Never Become President

Pete appears so sure of himself that he cannot heed another's criticism. And that's just for starters.
***
It's fun to watch the left eat the left. Electric vehicle purchasing Litmus Test.

Bill Gates bought a Porsche, and then Elon Musk talked trash about him

Apparently, the Porsche Taycan prompted Musk's ire

Bill Gates bought an electric car. But while he's given Tesla credit for pushing other carmakers to go electric, it does seem notable that he didn't buy from the company that pushed the innovation. He bought a Porsche Taycan.
***
When I saw the following headline in the Daily Mail, I knew there was more to the story. African American man kidnaps white woman and forces her to watch nine-hour slavery mini-series Roots to 'understand her racism'

African American man kidnaps white woman and forces her to watch nine-hour slavery mini-series Roots to 'understand her racism'

An African American man kidnapped a white woman he'd been in an on-off relationship with for years and forced her to watch nine-hour slavery miniseries Roots so she could 'understand her racism'.

Cedar Rapids police seized 52-year-old Robert Noyes on Monday on charges of first-degree harassment and false imprisonment.

The woman, who was not clearly described in previous reports as being white, was allegedly forced to sit with Noye and threatened when she tried to move from watching the 1977 TV miniseries.
***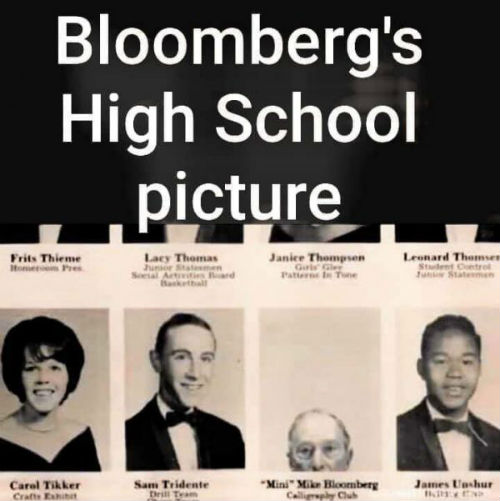 Not only is he a short. He has one hell of a bad case of Nanny Syndrome. 32 bannings by the 'lil tyrant.
***

Different societies, different rules. The Woman Who Makes Prosthetic Pinkies for Ex-Yakuza Members

In Japan, a missing pinkie brands you as a yakuza member. One prosthetist is trying to help them move on from their past.

When "Mike" spotted a newspaper advert for a clinic making prosthetic fingers in the 90s, he thought it was a scam. But the ex-yakuza member had booked himself a consultation within the hour. For almost a decade, a stumpy pinkie on his left hand had marked out his previous allegiance to the criminal world, preventing him from leading a normal life.

A fake little finger, he thought, sounded outlandish, but it was worth a shot. It might allow him to disguise his past—and help shield against Japanese society's prejudiced view of ex-yakuza members in search of redemption.
***

The joys of working at skilled care facility.

Hello, future old person!

You probably try not to think of yourself that way, but the fact of the matter is that, unless your family has some sort of Highlander gene or your hobby is ramping school buses, you're going to get old. And while none of us like to think or talk about it, there's a good chance you'll spend your final days in a nursing home.

To find out what we have to look forward to, we spoke to Luc Belanger, who spent a decade of his youth living at his mother's family-run nursing home, and "James," who worked in the secure lockup section of a New Zealand rest home, housing patients with dementia and Alzheimer's. They told us about how ...

6. There Is Sex -- So Much Sex
***

Yeah, yeah, cops want to make it home after their shift. To serve and protect or just be total assholes?

When you next ride your horse down the street, don't pick up that phone ringing in your pocket.

Or have a hands-free device attached to your horse.

A NSW man, who pleaded guilty to using a mobile phone while riding a horse, had the matter dealt with in Mudgee Local Court,

The magistrate did not record a criminal conviction and labelled the matter 'trivial'.


The 30-year-old, from Hill End in the NSW Central West, was seen riding the horse along the Hill End Road at Tambaroora, north of Hill End, at 11.08am on Saturday, October 19, 2019.

While travelling at an estimated speed of 10km/h, he was seen to be holding the phone up to his right ear, before police stopped him.
***
Are you a betting person? Tesla claims it will feature-complete full self-driving this year. One small problem.

Hackers stuck a 2-inch strip of tape on a 35mph speed sign and successfully tricked 2 Teslas into accelerating to 85mph
***
The ONT Musical Interlude
Born on this day: 19 Feb 1940
Smokey Robinson, singer, songwriter and producer who with The Miracles had the 1970 UK & US No.1 single 'The Tears Of A Clown'. As a solo artist Robinson scored the 1981 UK No.1 & US No.2 single 'Being With You'. He became the vice President of Motown Records in 1972. During the course of his 50-year career in music, Robinson has accumulated more than 4,000 songs to his credit. via thisdayinmusic.com
&&&
Born on this day: 19 Feb 1948
Toni Iommi, guitarist with English rock band Black Sabbath who had the 1970 UK No.4 single 'Paranoid'. The bands self-titled album was voted as the best British rock album ever by Kerrang! in 2005. At the age of 17 and on his last day of work in a sheet metal factory, he lost the tips of the middle and ring finger of his right hand. After attempting to learn to play right-handed, Iommi instead strung his guitars with lighter strings and made thimbles to extend his fingers. via thisdayinmusic.com
***
From regular contributor Hank Curmudgeon, Combination Genius Award Winner being Tonight's Feel Good Story of The Day.

Terrion Pouncy, 19, was still hospitalized Thursday following surgery.


COOK COUNTY CRIMINAL COURTHOUSE — A South Side man shot himself in his penis after robbing a West Pullman restaurant on Halloween, prosecutors said Thursday.

Terrion Pouncy, 19, remained hospitalized Thursday as he recovered from "a self-inflicted gunshot wound to the penis," according to a Chicago Police officer who testified during Pouncy's bond hearing at the Leighton Criminal Courthouse, 2650 S. California Ave.

Prosecutors allege Pouncy entered Maxwell Street Polish at 11656 S. Halsted St. about 6 a.m. Tuesday and ordered some food.
***

Just because you're privileged doesn't mean you have to be Genius Award Winner.

A 36-year-old Ohio woman who called 911 to complain that her parents had shut off her cellphone service is facing a felony charge, records show.

Seloni Khetarpal was arrested Thursday for disrupting public services after twice dialing the police emergency line and asking for cops to be dispatched to her family's spacious Canton residence, which abuts the 18th hole at the Glenmoor Country Club.

According to a criminal complaint, Khetarpal called 911 demanding that cops come to her home since her parents had disconnected her cell service. An operator advised Khetarpal, seen at right, to "only call for police assistance for legitimate purposes."

Despite the warning, a "belligerent" Khetarpal called 911 two hours later to again report her cell phone woes (which she thought should be of concern to law enforcement).

Khetarpal was subsequently arrested and booked into the Stark County jail, from which she was released on $2500 bond. Khetarpal, who is a licensed real estate salesperson, is scheduled for a February 27 preliminary hearing in Massillon Municipal Court.
***
Random acts of kindness Tonight's Feel Good Story of The Day.

A doctor in Lincoln, Nebraska, is hoping to spread kindness in his community by covering all of his patients' co-pays on Random Acts of Kindness Day.

s patients came into the Urgent Care Clinic of Lincoln, they were given a special kindness card and told by Dr. Don Rice that he was going to be paying their co-pays for the visit.

"I think that we have a culture that sometimes forgets that we can have a much better world if we start being kinder to each other," said Dr. Rice.

The clinic saw nearly 80 patients on Monday and Dr. Rice estimates he took care of $4,000 worth of co-pays.
***

Tonight's ONT has been brought to you by That Kid.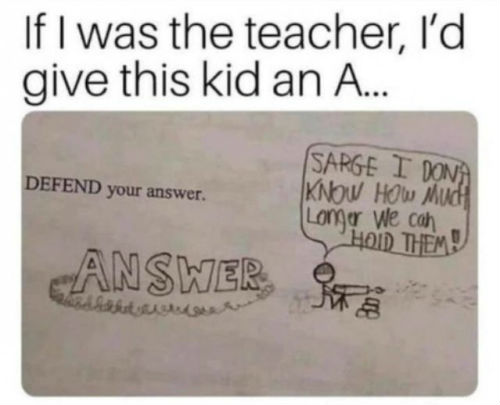 Notice: Posted with permission by the Ace Media Empire and AceCorp, LLC. The views expressed here are that of the ONT staff, management, pets and the local street department employees. I know, I asked.


posted by Misanthropic Humanitarian at
10:05 PM
|
Access Comments