« President's Day Thread for Evening Goofs and Japes
|
Main
|
The Morning Report - 2/18/20 »
February 17, 2020
Monday Overnight Open Thread (2/17/20) President's Day Edition I Went Fishing And You Don't Get Much Edition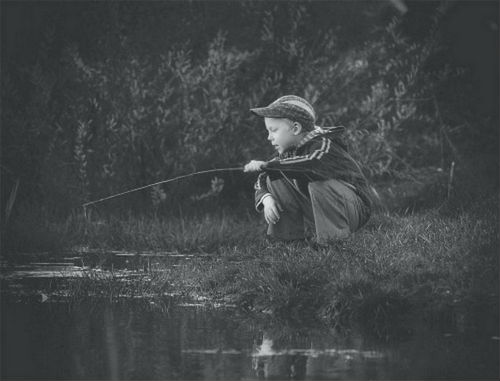 ***
The Quotes of The Day

Quote I

"With all marijuana dispensaries currently being illegal in Chula Vista, preventing access to cannabis products by underaged youth is always a top concern and priority for public safety agencies. This illegal dispensary was located less than a half-mile from two local elementary schools." Police Captin Phil Collum

Quote II

In the absence of justice, what is sovereignty but organized robberySaint Augustine

Quote III

"There is no political censorship. In fact, YouTube appears to just be enforcing their policies against hate speech, which is what they say they're doing." Christo Wilson associate professor at Northeastern University
***

Lewis Black isn't for everyone. That said, I enjoy most of his work. And this piece cracked me up. NSFW-Language

***

Whatever happened to the "Boiler Maker"? You know what I mean, a tap beer and a shot of rail whiskey. It has been replaced by 'Hard Seltzer'.

We're living in a White Claw world. Truly.

U.S. drinkers bought more hard seltzer by volume than vodka in 2019, according to the global data firm IWSR (and reported by VinePair). As well, the category's total share of the overall alcohol market in sale by volume rose to 2.6 percent, which is actually over a third of the volume sales of all spirits — in comparison, wine is at 11 percent.

VinePair, which reported on the data, also notes that consumer interest in hard seltzer was up 992 percent (not a typo) in 2019 on its own Audience Insights index.

Besides a marketing push, VinePair credits the beverage's relatively low amount of calories, sugar and carbs with it success, along with the convenience and low price of the 12 oz cans and a light, refreshing taste that resembles La Croix.
I suppose a man bun is mandatory as well.
***

Perhaps we should get ahold of several dozen of these before they are banned.

Don't worry.
Unlike every invention in human history since rocks and pointed sticks, small hobbyist-level drones will not be weaponized.

No one will ever use the fliegenden flammenwerfer to start brush fires, set oil terminals or LNG facilities on fire, or burn down the houses of opposition leaders at night when they're sleeping in them, let alone use them at protests either for or against the government.

Never, ever, ever.
***

Conservatives and people who possess common sense should repeat this loud and often. We told you so. We told you so. Dammit, we f*cking told you so!!!

A terrible mix-up that happened recently in Florida has provided some justification for why conservative Republicans fear that red-flag gun laws could be used and/or abused to accidentally or purposefully infringe on the rights of law-abiding Americans.

Meet Jon Carpenter, a military veteran, sports fishermen and law-abiding gun owner from St. Cloud whose firearms license was suspended after the state mixed him up with another, less-congenial Jon Carpenter who'd reportedly threatened an elderly couple.
***

Is this woman an overly sensitive? Or is she easily offended?
One Oklahoma barber shop that has a no-women-allowed policy provoked one man's wife who was asked to leave to rip the shop, saying, "You can't treat people that way."


Maliki Skowroski, who said she accompanied her husband to King's Kuts in Ponca City where he wanted to get a haircut and have his beard trimmed, told KFOR, "The man kind of ignores my husband, and just directly approaches me and says, 'I'm sorry, but we have a strict no-women's policy. You can't be here.' He's like, 'No. You're a woman. This is like, a guys' hangout. You can't be here. You need to go.'"

She added, "It's not cute no matter how you describe it. It's not cute. You can't treat people that way. Nobody was there. I wasn't offending somebody with my presence."
***

Think your commute to work is a bitch? Think again. H/T Hrothgar
***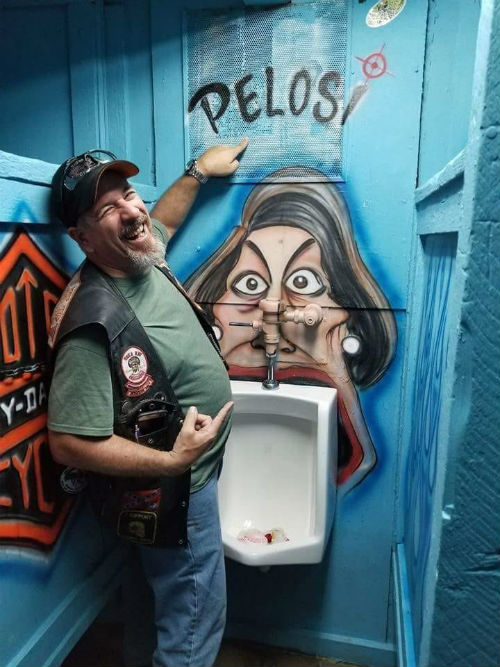 (H/T QDPSteve)
***
The ONT Musical Interlude
On this day: 17 Feb 2014
American musician and sound engineer Bob Casale, best known as a guitarist and keyboardist in the new wave band Devo died of heart failure in Los Angeles, California. He engineered the first solo album for Police guitarist, Andy Summers. via thisdayinmusic.com
&&&
Born on this day: 17 Feb 1941
Gene Pitney, singer, who had the 1962 US No.4 single 'Only Love Can Break A Heart'. Also scored the 1967 solo UK No.5 & 1989 UK No.1 single with Marc Almond 'Something's Gotten Hold Of My Heart', plus over 15 other US & UK Top 40 hits. Pitney was found dead aged 65 in his bed in a Cardiff hotel on 5th April 2006. The American singer was on a UK tour and had shown no signs of illness. via thisdayinmusic.com
***

Details, details, who has time for the details? Genius Award Winners.

New York State Supreme Court Justice W. Franc Perry ruled on Thursday that the building permits for 200 Amsterdam Avenue, the nearly completed 668-foot building at 69th Street, "should be revoked, and the building reduced to conform with zoning regulations," according to Scott Mollen, an attorney for the developers, SJP Properties and Mitsui Fudosan America. The number of floors to be removed was not specified.

"Honestly, it's epochal," wrote Chuck Weinstock, who represents the two nonprofits that brought the lawsuit, the Committee for Environmentally Sound Development and the Municipal Art Society of New York, in an email obtained by WSR. "No judge has ever ordered a developer to take down a building like this, based on a lawsuit by a private party, not the city itself."

The developers had previously won other rulings in the case, but had been told they were building the additional floors at their own risk while challenges proceeded. They have already been marketing units to buyers.
***
***
Tonight's ONT has been brought to you by The ONT Workout.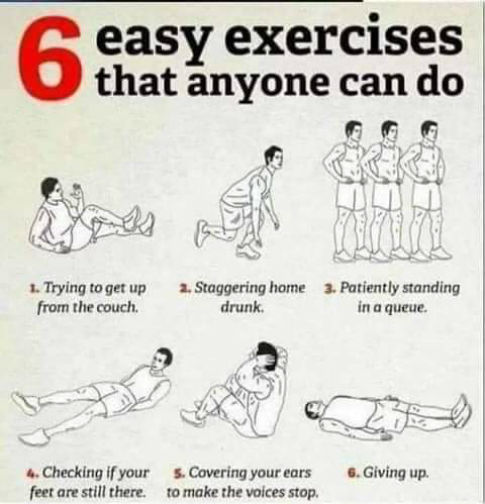 Notice: Posted with permission by the Ace Media Empire and AceCorp, LLC. As with every exercise program best consult with your doctor. Dr. McGillicuddy doesn't count.


posted by Misanthropic Humanitarian at
10:00 PM
|
Access Comments