« Gun Thread: The CMP 1911A1! [Weasel]
|
Main
|
The Morning Report - 2/17/20 »
February 16, 2020
Sunday Overnight Open Thread (2/16/20)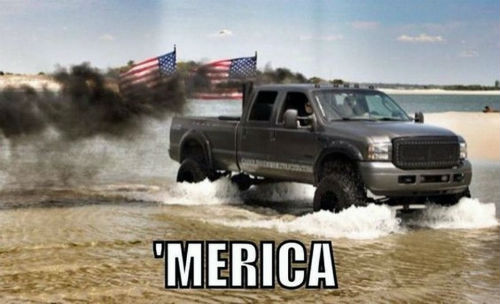 The Quotes Of The Day

Quote I

"Last night on CNN, Bernie Sanders called me a political hack. "That's exactly who the f--- I am! I am a political hack! I am not an ideologue. I am not a purist. He thinks it's a pejorative. I kind of like it! At least I'm not a communist." James Carville

Yet the dumb SOB will vote for him. F*ck off Serpent Head.
Quote II

There are accidental vegetarians in every country, but an abundance of food is required to convince people to go vegan. It is a status symbol for people who already enjoy status. Anyone with a bit of luck and ambition can win the rat race. It takes a special kind of hunger to win the rat race and then turn one's nose up at cheese. Bill McMorris

Quote III

"Kansas City families can rest a little easier knowing that a company responsible for facilitating years of illegal trafficking of guns is no longer operating," "When firearm companies repeatedly ignore the law and facilitate gun trafficking they bring these sort of consequences on themselves." Alla Lefkowitz, an attorney

Death by a thousand cuts.

Quote IV

Well, Bloomberg must be the front-runner because liberals are calling him a racist,"

"Keep booing. That's how you lost the last election," Bill Maher

Quote V

"Our family's hope is that her death was not in vain, and that preventative measures are put into place to ensure that nothing like this ever happens to anyone ever again. The tragedy in all of this is that is could have been avoided had there been no sanctuary law. The tragedy is my grandmother is never going to be here again." Daria Ortiz

Quote VI

"NASCAR fans never forget that no matter who wins the race, what matters most is God, family, country,POTUS Donald J. Trump
***

Somedays I wish I was back on Twitter. I would love to rub their noses in this shit.

Lawrence O'Donnell is such a douche.
***
The things one learns while perusing through the news for ONT content. Huh, I didn't know that.

As America's craft beer industry continues to boom, the waste it generates can pose challenges for sewer systems. But if it's used in the right spot, in the right amount, it's potentially beneficial and can actually save wastewater treatment plants money.

In Bozeman, Mont., the Water Reclamation Facility treats more than 6 million gallons of water every day from sinks, showers, toilets — really anything that goes down a drain. That includes liquid waste from more than 10 breweries in this city of nearly 50,000.

Because it's rich in yeast, hops and sugar, brewery waste can throw off the microbes that wastewater treatment plants rely on to remove nitrogen and phosphorus. The two nutrients can cause algae blooms in rivers and kill off fish.

"But if we can use [brewery waste] correctly and put it in the right spot, it's very beneficial to the process," engineering consultant Coralynn Revis says.
***

You think that a luxury vehicle, could hold its engine. Think again.

Leading police on a high-speed pursuit through a residential neighborhood is, by all accounts, not advised. They're almost definitely going to catch up, and you put everyone around you at risk of injury or death if you decide to high-step away from Johnny Law—doubly so if you're under the influence. One Jaguar XE driver found this out first-hand near Baton Rouge, Louisiana when they ran into a ditch, ejecting them out of the vehicle and unbelievably sending the car's engine flying through the front door of a nearby apartment.

Engine 913 of the East Side Fire Department rushed to the scene after receiving a call from law enforcement, only to find what was left of the runaway Jag. The British sedan struck a series of trees before coming to a rest in the ditch, which is reportedly what sent the driver—and the four-cylinder—flying. Emergency services rushed the perp to hospital in critical condition.
***

The latest from Paul Joseph Watson..............NSFW-Language
***

Richard Nunez of Austin Texas, is a party animal. Wow.
AUSTIN, Texas - Police have arrested and charged a man with a DWI after he failed multiple sobriety tests, according to court documents.

Around 9 p.m. on January 11, police responded to a welfare check on a suspect vehicle that was reported to be driving erratically at the 2000 block of Manor Road.

According to court documents, officers searched Nunez's vehicle and found a wet cigarette with a strong chemical odor. Police determined that the suspect was under the influence of a "Dissociative Anesthetic" and could not operate a vehicle safely.

Nunez later admitted in jail that he had used a cigarette to smoke embalming fluid. The cigarette was submitted for lab testing and came back positive for Phencyclidine.

Nunez was also charged with Possession of a Controlled Substance.
***

Nice. There are comedians coming up who aren't Woke and PC.

***

Shocked. Shocked I say. Dirty politics in San Francisco, say it isn't so.
***

The industrial war complex is composed of folks from the left and right. Instead of promoting wars in Syria, our national defense involving Ukraine, NATO duties, take care of our veterans who are here! Now!

Veteran: The US Military has been involved in a number of actions over the years, none so controversial, or as long lasting as the Vietnam War, which began in 1955 and rumbled on for twenty years until 1975.

During that time more than 58,000 American service personnel gave their lives in service to their country.

It is a big number, but it has come to light following a report by the US Dept of Veteran Affairs that, between 2008 and 2017, more than 60,000 American military veterans took their own lives.

60,000 was the population of the town I grew up in as a child. Shocking.
***

Dusty Baker of The Houston Astros.

The Houston Astros cheating scandal is the story that keeps on giving. Following a week where the team issued what were widely deemed as insufficient apologies for their sign-stealing scheme during their run to the 2017 World Series title, new manager Dusty Baker has issued a plea to Major League Baseball. Simply put, he wants the league to protect his players from potential retaliation from pitchers who believe the Astros have not shown enough remorse for their misdeeds.

Speaking to reporters on Saturday at Houston's camp in West Palm Beach, Baker admonished the seemingly "premeditated" nature of threats from players around the league to get one back on the Astros during games:

Put on your big boy pants and STFU.
***
The ONT Musical Interlude
Jeff Buckley Grace (1994)

His musician-father Tim Buckley died at the height of his fame from an alcohol/heroin overdose. Jeff, apparently straight for most of his early career, was drinking and getting high regularly during the recording of this grittily opulent album, his second. Buckley's multi-octave voice and tortured delivery sound like a mix between Robert Plant and Anthony and the Johnsons in a hot tub full of tequila. Buckley drowned after jumping into the Wolf River for a swim fully clothed and wearing work boots. There is much speculation as to whether it was intentional or not, but the beauty of these songs is unquestioned. Via rate yourmusic.com
&&&

What can I say? I'm a Ronson fan.
***

Piss on it takes on a whole new meaning. Genius Award Winner.

Meet David Marcel-Lewis Johnson.

The 26-year-old Michigan resident was arrested early Friday after relieving himself on the bumper of a marked police car, according to Florida cops who captured him mid-stream.

Police say that Johnson was in downtown St. Petersburg around 1 AM when he was observed "approaching a sergeant's police vehicle." He then "removed his penis from the front of his pants, and urinated on the rear bumper of the vehicle.
***

Five year old Noah Woods has grit. Tonight's Feel Good Story of The Day.

Noah Woods woke up to find his bedroom on fire, but he didn't panic.

He jumped out of bed, grabbed his 2-year-old sister and got out of the house through his bedroom window.

But Noah didn't stop there.

He went back in to get the family dog and pulled it to safety. Then he ran next door and woke up his uncle to alert the rest of the family.

"We've seen children alert their families before," Bartow County Fire Department Chief Dwayne Jamison told CNN. "But for a 5-year-old to be alert enough to do this ... that's pretty extraordinary."
***

Tonight's ONT has been brought to you by The Deplorable Cruise Line.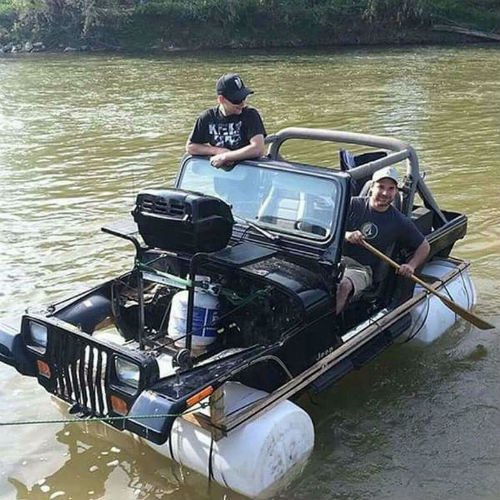 Notice: Posted with permission by the Ace Media Empire, AceCorp, LLC and Hamsters International United Brotherhood of Rodents. Union dues are not tax deductible.


posted by Misanthropic Humanitarian at
10:00 PM
|
Access Comments