« Saturday Evening Movie Thread 02-15-2020 [Hosted By: Moviegique]
|
Main
|
EMT 02/16/20 »
February 15, 2020
Saturday Overnight Open Thread (2/15/20)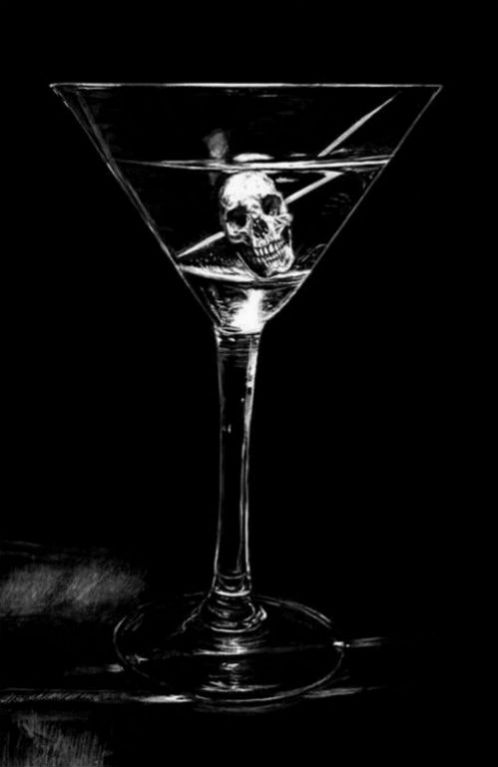 The Saturday Night Joke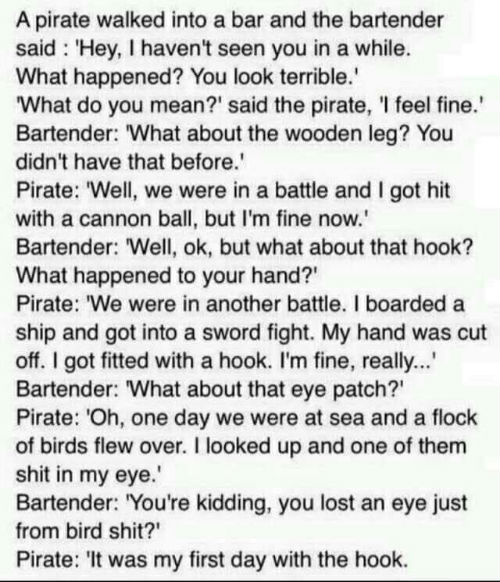 ***
Halfway Into His Solo Antarctic Trek, Colin O'Brady Pooed Himself — In His Only Pair Of Underwear

To make it through the 54-day solo trip, Colin O'Brady had to pack his sled very carefully. He, unfortunately, opted for more food over an extra pair of underwear.
***
Things that make you pucker, your mother-in-law in a bikini, Yoko singing and power line marker ball installation.

***

One of the reasons why I hate air travel. American Airlines threatened to arrest me, says woman whose seat was continuously punched by man sitting behind her

Well, TMZ has a photo of a "passenger disturbance notice" that a flight attendant handed to Williams, warning her that she could be federally prosecuted for not complying with the flight attendant's order to delete the video she'd taken of the seat puncher. The attendant also threatened to kick Williams off the plane if she didn't delete the video. Williams says she deleted the video, but was able to recover it and post it to Twitter.

According to TMZ, Williams believes she may have suffered damage from the repeated punches, because she says she has had a number of back surgeries in the past as well as titanium implants in her vertebrae. She wants the seat puncher identified and prosecuted.

What do you Morons think?
***
Michael Savage was right, Liberalism is a mental disorder
***

For those of us who still have TVs reason #749 to ditch the set.

With 17 seasons under its belt, House Hunters made HGTV history on Wednesday when it featured its first throuple — three people in a polyamorous romantic relationship — on one of its episodes.

Titled "Three's Not a Crowd in Colorado Springs," the episode followed Brian, Lori and Geli on a quest to find their dream house in Colorado.

The trio wanted to find a new home that will accommodate their unique dynamic as well as provide space for Brian and Lori's two children.

As with any episode of House Hunters, the family came armed with a list of must-haves for their new residence, including a three-car garage and a master bathroom that will accommodate three people.

At one point in the episode, Lori remarked about the lack of space in one house they were touring, saying, "This is a couple's kitchen, not a throuple's kitchen."
***

Boys will be boys. Especially if Mom/Wife aren't around.
***

I'm not the only one here who does a lot of traveling. Are these the best foods to eat while driving?
You can't technically keep your hands on 10 and 2 if you're going to town on some French fries while driving. Then again, drive-thrus and snack-centric gas stations wouldn't exist if people weren't so prone to eating while operating a vehicle. Some foods, obviously, are easier to consume under these circumstances than others: It's not much of a challenge, for example, to occasionally dip your hands into a greasy paper bag and lead a chicken nugget to your mouth while heading down a highway.

But that's amateur shit! Plus, that fatty nug is just going to make you want to take a nap. And so, driving pros use a bit more discretion when choosing their mid-ride meals: The perfect driving food is usually both nutritious and easy to consume; it provides you with adequate energy without weighing you down; and it's unlikely to create a big mess.

Or, as some of the professional "vehicle" operators below prove, the best thing to eat while driving is whatever you goddamn feel like.

I like Kwik Trip bagels and coffee.
***

Criminals, they may not be bright. But some of them have a funny sense of humor.
***

Can you be immune to dance fever?

I am no great shakes as a dancer. Sure, I've been known to get out there amongst 'em, sometimes at great length, but only under three conditions:

(1) It's with a woman. I had the chance to partner with a man in a Hollywood movie. (Check out the costume party scene in Philadelphia—I was an extra, dressed as someone's idea of Truman Capote, which was okay, but I didn't know how to dance with a man. I didn't feel up to dancing with a man.) As to dancing alone, personally, I don't see the point.

(2) And I am in love with her. Or, when I was single, the possibility was there.

(3) And I (ideally, we) have had a couple of snorts.

Otherwise, no. I know the saying "Dance like nobody's watching," but I also know, from observation, that some people—and in that category I include myself, when not at least semi-romantic and tipsy—should not take that advice to heart.
The ONT Musical Interlude
On this day: 15 Feb 1965
American singer and pianist Nat King Cole died of lung cancer. First hit was the 1943 'Straighten Up and Fly Right', had the 1955 US No.2 single 'A Blossom Fell' and 1957 UK No.2 single 'When I Fall In Love' plus over 20 other US & UK Top 40 singles. He is the father of singer Natalie Cole. In 1956 he became the first black American to host a television variety show. via thisdayinmusic.com
&&&
On this day: 15 Feb 1968
American blues musician Little Walter (Marion Walter Jacobs) died in his sleep aged 37 from injuries incurred in a fight while taking a break from a performance at a nightclub in Chicago. Joining Muddy Waters' band in 1948, he was the first harmonica player to amplify his harp (on the 1951 'She Moves Me') giving it a distorted echoing sound. via thisdayinmusic.com
***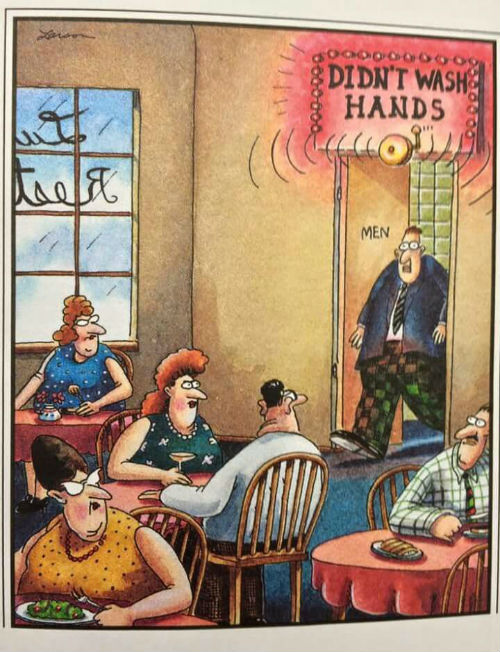 Teacher's Viral Moldy Bread Science Experiment Shows The Importance Of Washing Hands

We all know everything is covered in germs all the time, but the most common way to deal with it is to ignore it. The next level is washing your hands regularly with soap and hot water. The level above that is dousing yourself in Purell every time you touch something that didn't just come out of a disinfected bag. After seeing this experiment conducted by a bunch of elementary schoolers, you might be at whatever level four is for the rest of your life—maybe purification through fire?
***

The family that does crime, pays the time. Family of Genius Award Winners.

A closet and safe under a 64-year-old grandmother's bed in a senior complex in St. Petersburg are not the typical spots where police find a cache of illegal dope and guns.

But that's what a federal task force found in December when it dismantled a drug-trafficking organization and arrested 11 suspects, including nine from the Sunshine City, records say.

Now, recent court documents reveal how the organization used the Viridian, a senior housing complex with 188 units on Third Avenue South, as a stash house for the drugs and guns.
***

Tonight's ONT has been brought to you by Bathroom Humor.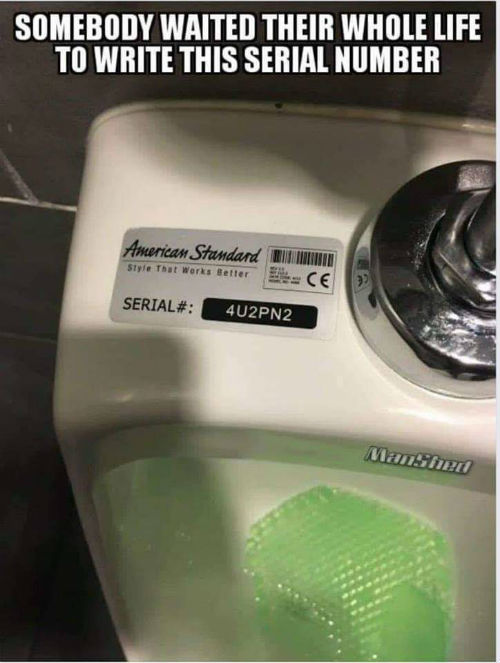 Notice: The ONT belongs to Ace. No one was around for permission this evening. This is a "wing-it" Notice.


posted by Misanthropic Humanitarian at
10:00 PM
|
Access Comments