« Gun Thread: He's Got a Gun! Shoot 'em!! [Weasel]
|
Main
|
The Morning Report - 2/10/20 »
February 09, 2020
Sunday Overnight Open Thread (2/9/20)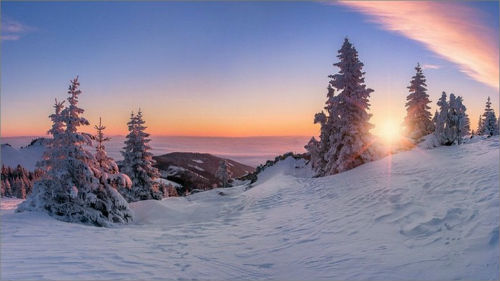 ***
The Quotes of The Day

Quote I

Here's another stupid thing: Democrats talking about free college tuition or debt forgiveness. I'm not here to debate the idea. What I can tell you is that people all over this country worked their way through school, sent their kids to school, paid off student loans. They don't want to hear this shit. And you saw Warren confronted by an angry voter over this. It's just not a winning message.James Carville

Quote II

"The point is, everybody takes free speech for granted," Lozman said in an interview. "I don't think they realize the protections of free speech are being diminished. It was important for me to take a stand for free speech. That's why I did it." Fane Lozman

Quote III

"Yes, as usual, he called me a sleaze and scum and a dirty cop and said he likely would no longer be president if he hadn't fired me. Although I still can't follow the logic of that last bit, it doesn't matter," James Comey
Quote IV

"So what's the resolution to that? Is gerrymandering something that would help improve the situation? Is – how does that sort of divide promote consensus in the Senate or even in the House?" NBC Anchor Katy Tur

Quote V

"No, you haven't. You're a lying dog-faced pony soldier." Joe Biden

Looks like the paste eater is losing it right before our very eyes.
***

Barbwire, pineapple, PETA Assembly required.

It would appear that there are very few things that People for the Ethical Treatment of Animals (PETA) won't complain about.

So when #NationalPizzaDay began trending on Twitter, it was merely a matter of time until the organization posted something on the topic. Lo and behold, an image of a crying pig being sliced up for pepperoni was born.

Life is just too f*cking short for all of this pretentious Bull Shit.
***
Talk about a hate crime. And crickets. Car intentionally rams GOP tent.

Authorities in Florida said on Saturday that a man deliberately rammed a vehicle into a tent of Republican volunteers who were registering people to vote.

"Jacksonville police say a driver intentionally crashed a van through a tent where Duval County GOP volunteers were registering voters Saturday afternoon," The Florida Times-Union reported. "Several Duval County GOP volunteers were working at the registration tent when a white man in his early 20s driving an older – possibly 1980s – brown van pulled up toward the tent."
***
Not only is she ignorant. She's very lazy as well.
Hailed once as "the future" of the Democratic Party by DNC Chairman Tom Perez, Rep. Alexandria Ocasio-Cortez (D-N.Y.) took to Instagram on Saturday to analyze the state of the country's economy.
The Boston University graduate, said she was recently reading how, in 1930, "famed economist Milton Keynes predicted that by 2030, GDP and technology would have advanced so much, that it would allow everyday people to work as little as FIFTEEN HOURS a week and provide for their families."
***

Are you an 'ette? Are you in a hetrosexual relationship? There is a group out there who wants to ban your relationship.

MONTREAL -- The Quebec government says it will re-evaluate the $120,000 annual public funding it gives to the province's biggest women's federation after its president suggested that heterosexual relationships should be banned.

Gabrielle Bouchard, president of the Federation des femmes du Quebec, made the controversial comment Tuesday on Twitter, before issuing an apology on Facebook and during televised media interviews later in the day.

Bouchard says her original tweet was in reaction to news that a man out on parole after being convicted of killing his female partner had been arrested in the slaying last week of a 22-year-old woman in Quebec City.
H/T redc1c4
***
Clearly life is too damn good here in the U.S.A and the Trump Derangement Syndrome is alive and well. POLL: 62% of NH Dems Prefer Dying in Meteor Shower than Trump Reelection

shocking new poll taken from UMass showed 62% of Democrats would prefer a world ending meteor shower to President Trump getting reelected in 2020.

Conservatives will certainly point to this poll and argue it's evidence that "Trump Derangement Syndrome" has reached new levels of absurdity.

RawStory reports a new poll out of New Hampshire shows just how much Democrats in the state do not want President Donald Trump to win reelection in 2020.

Per NBC News' Sahil Kapur, a new poll from UMass Lowell asked New Hampshire Democrats if they would rather see President Donald Trump get reelected in 2020 or a meteor storm that wiped out all life on Earth.
Good f*cking grief.
***

Are you a fisherman fisher person? If you are in the market for a new reel. This might be the reel for you.

That's quite a catch.

Popular Australian YouTube star Briggsy, known for his fishing footage and rod reviews, released a unique new video that is winning praise with his fans: a battle between his new fishing reel and his girlfriend.

On Sunday, Briggsy dropped a nearly 8-minute video of him testing his new "powerful" 2020 Saltiga reel on his girlfriend by tying a fishing line around her backpack and making her run about 330 feet — at full speed — to see if his gear was powerful enough to stop her.
***

The ONT Is Always Looking Out For You.TM
***

At least with this whistle blower we have a name unlike Eric Ciaramella.

A former US drone operator-turned-whistleblower who claimed his air force bosses told him 'it's just a dog' when he killed a child in Afghanistan has described the American military as 'worse than the Nazis'.

Brandon Bryant, from Missoula, Montana, spent six years in the US Air Force operating Predator drones from inside a dark container 7,000 miles from the conflict.

The 34-year-old fired missiles remotely from a base in Las Vegas, Nevada. He also spent time at drone control centers in New Mexico and Iraq.
***

What are some of the joys of living in the U.S.A? One is if you do not care to participate in elections, you are free to sit them out. Leave it to California to mess with someone's privacy.

The proposal, introduced in the state Assembly on Tuesday, would be unprecedented and probably challenged in court should it ultimately become law. It would place the burden for determining the civil penalty and the ultimate punishment on the secretary of state, California's chief elections officer.


"Democracy is not a spectator sport — it requires the active participation of all its citizens," the bill's author, Assemblyman Marc Levine, D-San Rafael, said in a written statement. "California is a national leader on expanding voting rights to its citizens. Those rights come with a responsibility by registered voters to cast their ballot and make sure that their voice is heard by their government."

Assemblyman Levine can go eat a big bag of dicks.
***

Going through life without a sense of humor must really suck big time.

Apparently, in the United States, a person can no longer be against the unlawful invasion of illegal aliens without being labeled a racist. Forget the fact that nationality is not a race. Somehow, supporting federal law has become "offensive," "classless" and "horrific."

That's what the social media mob is calling a vanity license plate in Utah, which reads "DEPORTM."

The plate was thrust into the spotlight by Twitter do-gooder Matt Pacenza, a Salt Lake City English teacher. He posted a photo of it on both Twitter and Facebook last Thursday.
***
The ONT Musical Interlude
In honor of the Oscars tonight.............

&&&
Born on this day: 9 Feb 1942
Carole King, US singer, songwriter who wrote many songs with Gerry Goffin including the 1962 UK No.3 & US No.22 single, 'It Might As Well Rain Until September'. Her 1970 US No.1 album 'Tapestry' has sold over 15 million copies and became a Grammy award winner in 71. via thisdayinmusic.com
&&&
On this day: 9 Feb 2009
Ringo Starr became the 2,401st person to be added to the Hollywood Walk Of Fame during a ceremony that marked the 50th anniversary of the attraction. The Beatles as a group were given a star in 1998. via thisdayinmusic.com
***

Who has incense at an auto repair shop? Our Genius Award Winner.

When gasoline fumes got too intense at an Indianapolis auto repair shop Tuesday, workers thought they had the perfect solution.

It didn't work. Instead, a fire that heavily damaged the business broke out.

According to Indianapolis Fire Department Battalion Chief Rita Reith, workers at the Auto Center Store on East 38th Street and North Franklin Road had emptied a gas tank on a car and put the gas in a bucket. When the fumes became too strong, they lit incense to help with the odor.

Embers from the incense found their way into the bucket and the gas went up in flames.
***

Help on the dementia front. Tonight's Feel Good Story of The Day.

In this volunteer-run partner dance class, seniors suffering from dementia are able to regain a little bit of their former selves with every step.

At the Ballroom of Reno in Nevada, dozens of Alzheimer's patients and their partners are able to attend dementia-friendly dance classes that teach everything from swing dancing to waltz.

Not only do the classes help bring the seniors out of isolation, they also offer a number of physical and cognitive benefits which collectively make "the perfect combination for brain growth," class instructor Desiree Reid told KOLO News.
***

Tonight's ONT has been brought to you by Careers Without Futures.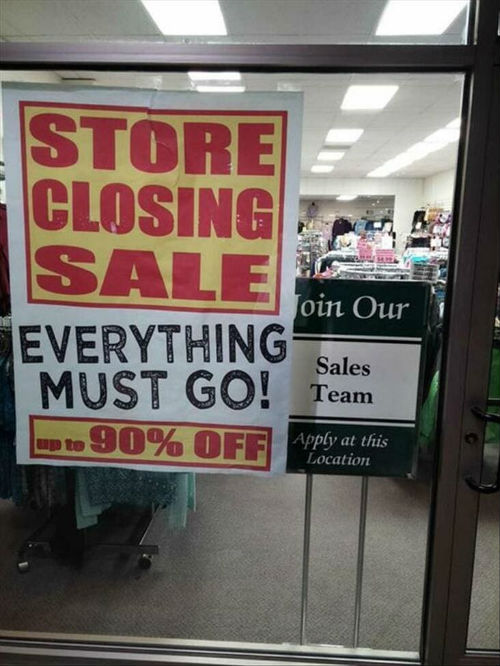 Notice: Posted with permission by the Ace Media Empire and AceCorp, LLC. Approved by the law firm of Dewey, Cheatem & Howe, S.C. All retainers are non-refundable.

posted by Misanthropic Humanitarian at
09:40 PM
|
Access Comments