« Wednesday Overnight Open Thread (2/5/20) Kinda Early Edition
|
Main
|
Mid-Morning Art Thread »
February 06, 2020
The Morning Report - 2/6/20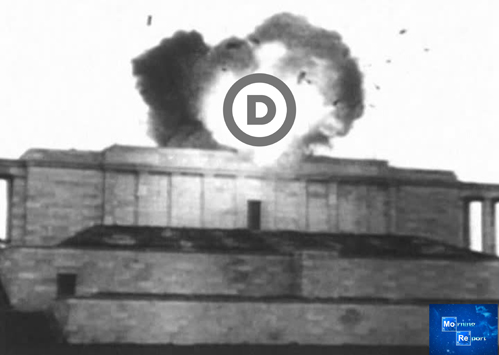 Good morning, kids. Thursday, and I am not going to let Pee-Air Defecto's craven, duplicitous, despicable act of voting with the Dems take away from the fact that President Trump was not only acquitted - a word which kind of implies that the charges against him were minimally worthy of being investigated let alone prosecutable - but combined with a masterful State of the Union address made all the more effective by the loathsome, puerile, oh-so-revelatory display of the Democrat Party and its leader Malig-Nancy Pelosi, I think we might have experienced a tipping point in the direction and life of the nation going forward. Add on to that the complete debacle of the Iowa Caucuses and the open warfare between the old bull semi-stealth Stalinists and the Shining Path Maoist new batch of the Democrats and it adds up to one of the best weeks ever for America as we know and love her.
Circling back to the "Bain" of our existence, I just can't get my head around the fact that he can be that consumed by bitterness and jealousy of a man whose soles his forked tongue should be outlawed from coming within 1,000 miles of debasing with its poisonous, rancid spittle, that he'd actually be stupid enough to jump onto the Titanic just as the stern is about to sink beneath the waves. And yet, that's exactly what he did. At least I can kind sort of understand the idiots who scream at the sky or the Wiccans who cast spells on OrangeManBad. You talk about Trump derangement syndrome, Mittelschmerz just demonstrated not only a lack of character but a lack intelligence. Well, at least he'll have Cindy Sheehan to keep him company at the next chapter meeting of Tossed-Aside-Like-a-Used-Condom Anonymous. Meh, he can always go back to corporate raiding and putting thousands of Americans out of work.
In any case the President took a much deserved victory lap and will be addressing the nation at noon today. No doubt whatever pulp is left from the exploded heads of the Dems is sure to liquefy and boil away. Meanwhile, where do they and we go from here? For them, the sane, rational thing to do would be to lick one's wounds, take a time out for honest reflection and introspection, (as well as a Lake Michigan-sized dosage of thorazine) and try to pick up the pieces and run a primary season and presidential campaign with some sense of dignity and respectability. Well, that ain't gonna happen as they still control the House and are going to try this crap again, at least insofar as hurling subpoenas at administration staffers past and present. As for our side, Chuck Grassley and Ron Johnson immediately started the process of going after the real Ukrainian criminal, Hunter Biden and Cocaine Mitch immediately held cloture votes for even more Trump judicial nominees.
But as Molly McCaughey correctly demands, the GOP must investigate and expose this and the criminals behind it. That would be primarily but not exclusively Eric Ciaramella, Sean Misko and of course Adam Schiff-for-Brains.
TRUMP SHAM-PEACHMENT ACQUITTAL
NOTE: The opinions expressed in some links may or may not reflect my own. I include them because of their relevance to the discussion of a particular issue.
ALSO: The Morning Report is cross-posted at CutJibNewsletter.com if you want to continue the conversation all day.
Follow us on Twitter: @CutJibNews


posted by at
07:19 AM
|
Access Comments