« Trump Responds to Romney, and It Looks Like He's Declaring War
|
Main
|
The Morning Report - 2/6/20 »
February 05, 2020
Wednesday Overnight Open Thread (2/5/20) Kinda Early Edition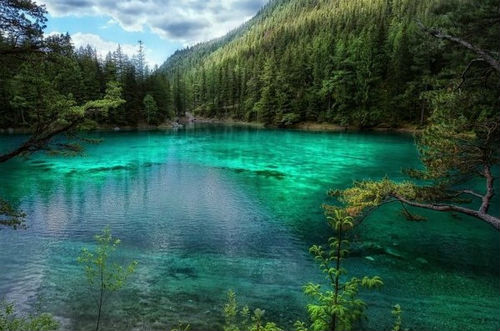 ***
The Quotes of The Day

Quote I

'The intensity of their violence and what they can do against women in the absence of law and order is clearly visible,' Laila Haidari, a prominent Afghan activist

Quote II

"I had no doubt this truck would hit a million miles. It's tough and gets great fuel economy, exactly what I need to get the job done. I change my own oil every 10,000 miles and drive carefully. Nothing major has been replaced on this truck, it's really something." Chicagoland delivery man Brian Murphy

Quote III

The guy in the White House is chuckling all night here, showing the Democrats can't even get a three car funeral organized or whatever you want to call it. I would say to the people of Iowa, 'Will the last person leaving Des Moines, please turn out the lights?' This has not been a success." MSNBC Chris Matthews

Quote IV

"While we try to educate children so that we have a more conscious society, that knows how to respect all forms of life, we come across such an absurdity," But for animal rights activist and lawyer Ana Paula Vasconcelos

Quote V

Rush Limbaugh: Thank you for your decades of tireless devotion to our country. Rush, in recognition of all that you have done for our Nation, the millions of people a day that you speak to and inspire, and all of the incredible work that you have done for charity, I am proud to announce tonight that you will be receiving our country's highest civilian honor, the Presidential Medal of Freedom. I will now ask the First Lady of the United States to please stand and present you with the honor. Rush, Kathryn, congratulations! President Donald J. Trump
***
***

In case you missed last night's State of The Union Address, you missed the empty chair for fallen Iranian hero Soleimani.

WASHINGTON, D.C.—Washington has a long history of using empty chairs to make political statements, from "empty-chairing" politicians who don't show up to hearings to leaving chairs empty to protest gun violence.


The practice continued at tonight's State of the Union address, as Democrats left a lone chair empty in the audience to honor their fallen hero General Qasem Soleimani.

"We wanted to call attention to the violence Trump has wrought against innocent freedom fighters," Nancy Pelosi said. "This is just one way we continue to call out his callous oppression of America's enemies. Any enemy of America is an enemy of me, I always say, and Trump needs to understand that principle."
***
The Red Neck Word of The Day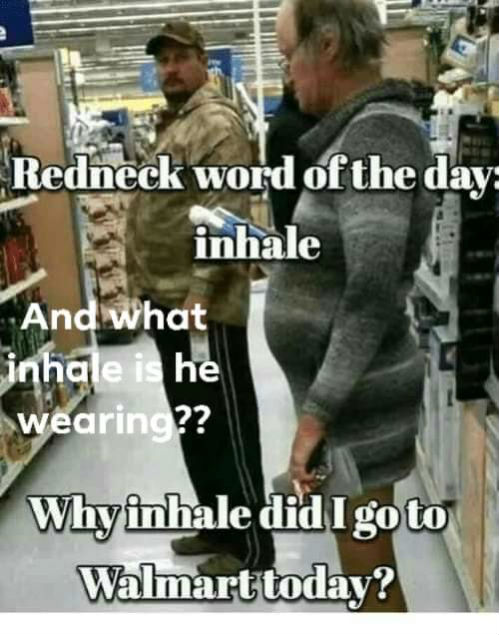 (H/T Legally Sufficient)
***

The impeachment follies may be over. But we haven't heard the last about Hunter Biden.
***

If your vegan shit was so good it wouldn't imitate the real thing. And on top of that vegan junk food may be worse for you than the real thing.

Why vegan junk food may be even worse for your health

While we might switch to a plant-based diet with the best intentions, the unseen risks of vegan fast foods might not show up for years.
***

Although I am vertically challenged, this surgery doesn't appeal to me.

A Las Vegas limb-lengthening clinic has been getting a lot of attention online this week for offering people the chance to add a few inches to their stature through minimally invasive surgery.

The LimbPlastX Institute charges up to $75,000 to add up to six inches to patients' height, a hefty price that many are more than willing to pay to overcome their height complex. Dr Kevin Debiparshad, a consultant at the clinic, said that 30 men sign up for the life-changing procedure in 2019 alone, with even more procedures lined up for 2020, especially after the recent media exposure. The procedure surprisingly lasts only 1.5 hours and involves incisions into the leg bones and the insertion of a special stretching device. The full results are only visible after about a year.
***

Move over OTC cold & flu medicines. Fapping is a relief provider.

Achieving orgasm through masturbation provides a rush of feel-good hormones (such as dopamine, serotonin and oxytocin) and can re-balance our levels of cortisol (a stress-inducing hormone). This helps our immune system function at a higher level.

The surge in "feel-good" hormones also promotes a more relaxed and calm state of being, making it easier to achieve restful sleep, which is a critical part in maintaining a high-functioning immune system.

Just as bad habits can slow your immune system, positive habits (such as a healthy sleep schedule and active sex life) can help boost your immune system which can prevent you from becoming sick.
***

Canada continues its soft jackbooted march towards totalitarianism.

The globalists and international left will not stop until they have complete control over your every thought.

Justin Trudeau's "Heritage Minister" Steven Guilbeault told CTV on Sunday that all news websites great and small must now get a government license.
***

Does Pete Rose deserve to be in the MLB Hall of Fame? He is making his case, again.

In a petition which was sent to MLB commissioner Rob Manfred's office on Wednesday morning, Pete Rose asked that his name be removed from Major League Baseball's ineligible list, which would allow him to be considered for induction into the Hall of Fame.

Rose, who has been suspended for more than 30 years for gambling on baseball while he was manager of the Cincinnati Reds, makes the argument that, since Manfred opted not to punish the players who were implicated into the investigation into the Houston Astros stealing signs, the 78-year-old should also be exempt from the commissioner's discipline.
At age 78 the window is closing quickly for him.
***

Observation and curiosity are disappearing traits.

Couple Receives 55,000 Identical Bills from Student Loan Company In the Mail

Having delivered the last of this season's letters to Santa, the United States Postal Service marches into bad winter determined to ferry bundles of wishlists from the wide-eyed children of the College Avenue Student Loan Company, who really really wanted a couple to pay their bill this quarter. The company addressed 55,000 identical statements to the Cain household in Twinsburg, Ohio regarding their daughter's college tuition. Cleveland-based CBS affiliate WOIO estimates that the delivery could have set the company back at minimum $9,000 at a bulk rate (and probably 600 boxes of jumbo crayons), but a wish is a wish, and the Postal Service doesn't ask questions.
***

So this Brexit thing. What good is it if your country stays wussified?

The UK is going hard in its game to ban cars. Prime Minister Boris Johnson announced at the launch of talks related to COP26, the next chapter of international climate talks, that his government would accelerate its ban on the sale of gas- and diesel-run vehicles from 2040 to 2035. Leaders are even adding hybrids to the mix for the first time.

The war on gas guzzling cars is a key part of stopping climate change, particularly in countries like the UK. Why? The transport sector makes up 33 percent of its greenhouse gas emissions there, making it the largest chunk of the nation's emissions. So it makes complete sense for the government to tackle cars if it wants to help avert catastrophic climate change.

As our lawyer friends would say, "Facts not in evidence".
***
The ONT Musical Interlude
On this day: 5 Feb 2016
A new species of black tarantula that lives near Folsom Prison, California, was named after Johnny Cash. Aphonopelma johnnycashi was among 14 new tarantula species from the southern US which were described by biologists in the journal ZooKeys. via thisdayinmusic.com
&&&
Born on this day: 5 Feb 1944
American songwriter, record producer and musician Al Kooper, known for organizing Blood, Sweat & Tears (although he did not stay with the group long enough to share its popularity). His first professional work was as a 14-year-old guitarist in the The Royal Teens, who in 1958 had the US No.3 single 'Shorts Shorts'. As a member of Blood Sweat & Tears, he had the 1969 US No.12 & UK No.35 single 'You've Made Me So Very Happy'. Kooper played organ on Bob Dylan's 'Like A Rolling Stone' as well as playing on hundreds of records, including ones by the Rolling Stones, B. B. King, The Who, The Jimi Hendrix Experience, Alice Cooper, and Cream. via thisdayinmusic.com
***
What's faster than a speeding truck? Not our Genius Award Winner.

A frantic driver sprints after his fish delivery van as it rolls down the side of a cliff and towards a river in hilarious footage.

The Snowden and Co vehicle starts to move outside the Miskin Arms in the village of Pontyclun, South Wales.

It is parked behind the pub and begins creeping forward before drifting left towards the sheer drop at 9.17am on Saturday.
***

The ONT usually links to a story. Tonight's Feel Good Story of The Day is a story via one photograph.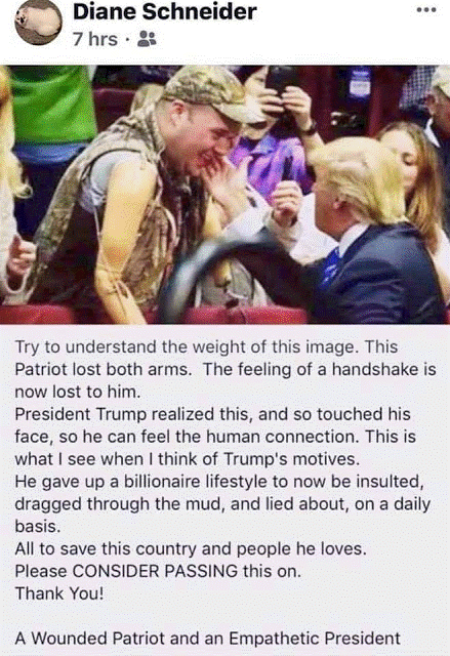 ***

Tonight's ONT has been brought to you by Deposit Refunds.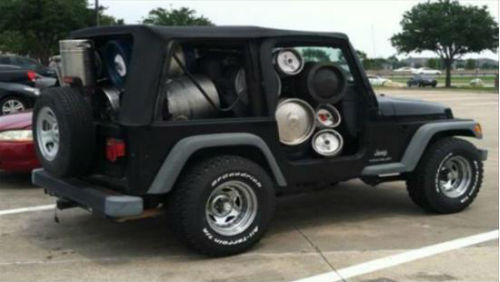 Notice: Posted with permission by the Ace Media Empire and AceCorp, LLC. ONT tips, loose change, drink tokens and burner phones to petmorons at gmail dot com. Complaints? To Shadow, Inc. C/O Robbie Mook.

posted by Misanthropic Humanitarian at
09:53 PM
|
Access Comments