« Mid-Morning Art Thread
|
Main
|
White House Pondering Shrinking the NSC, Starting With Firing the Pudgy Fat-Ass "Lieutenant Colonel" Vindman »
February 07, 2020
The Morning Rant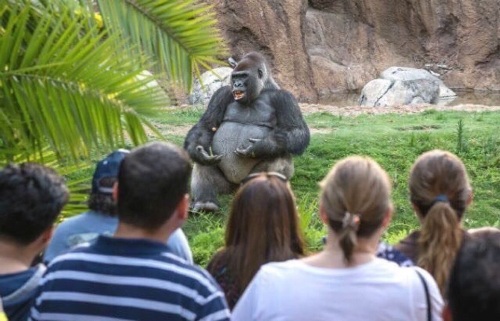 A lot of us morons got to listen to PDT's victory lap speech yesterday, and it was a thing of beauty (If you didn't see it televised, you can watch a rerun of it
here
). What was good to see was how much he talked about his supporters. I mean, Donald Trump is supposed to be this big, raging egomaniac, right? Always promoting himself, never thinks about anyone but himself, but he spent a good 45 minutes NOT talking about himself. Instead, he expressed his gratitude toward and highlighting the efforts of his supporters and political allies who stood by him during the sham impeachment clown show.
(Just like Trump is a corrupt, greedy bastard who only ran for President to enrich himself, even though he donates his entire salary to charity. I mean, it's almost like they're just flat-out LYING about him.)
Naturally, all of the MSM talking heads started shrieking hysterically. The progressives are still walking around in the impeachment skin demanding respect, and Trump just dropped his pants and mooned them. And you know, that's the thing they probably hate most about him. Not that they hate his policies, they certainly do, but more than that, because he won't bow down and acknowledge the progressives' moral superiority, and worse, calls them out for the frauds and charlatans they are. I think that's the main reason why their TDS is so over the top REEEEEEEEE!! Just like he refuses to pretend that the MSM is some kind of impartial broker of the news. The more they shout "Respec' mah authoritah!!", the louder he laughs at them.
Anyway, Trump sounded happy, relaxed, having fun, joking around, etc. The only thing he didn't do is hand out commemorative Nancy Pelosi and Adam Schiff bobble-head dolls.
They also have the vapors because Rush Limbaugh was awarded the Presidential Medal of Freedom at the SOTU. The Democrats are probably mad because they had to be there for it. I mean, think about it, Trump could've just held a small ceremony for Rush in the Oval Office and it probably wouldn't have been covered by any news outlet except Fox. But the Democrats had to sit there and watch while one one of the highest honors this country can give was bestowed on one of their most hated enemies. In fact, before the Age of Trump, liberals hated Rush the worst. He was their number one bad guy. They did everything they could to shut him up, boycott him, get him taken off the air, but nothing worked. They tried to cancel him via pressuring his advertisers, but Rush hired some internet sleuths to analyze what was going on and they found out that all of the noise was being generated by maybe a dozen activists, i.e. it wasn't a grass roots protest, but rather an Astro-turfing scam.
Rush actually published the results of that investigation on his site, but I've since lost the link.
Some EIB advertisers did get frightened into dropping Rush as a sponsor, but he was able to replace them without too much difficulty.
Anyway, Rush has been inflicted pain on the Democrats for over 3 decades, just by calling out liberal bullsh1t, and for them to have to sit there and watch him honored at the SOTU must have been especially galling. They probably felt thay PDT was rubbing their noses in it.
Which he probably was.


Meanwhile, In the Alternate Universe Where CNN Lives:


From the SOTU: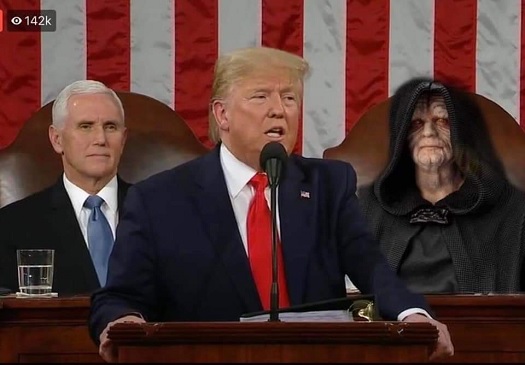 And the Progs Can Just Suck It:


Isn't This the Socialist Redistribution He Has Been Promoting For Decades?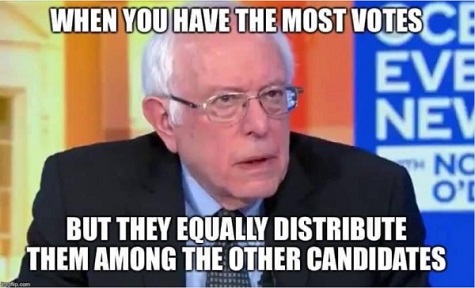 She's Either About To Have a Stroke Or Her Hair is On Fire: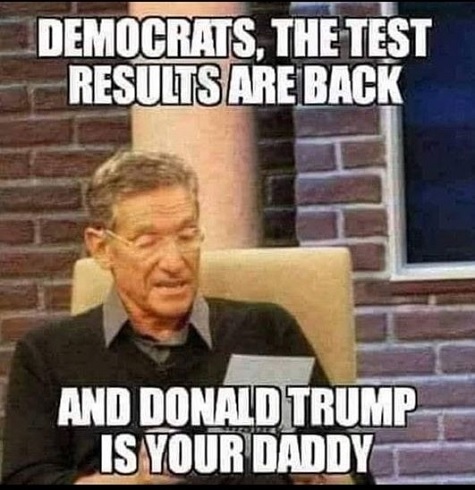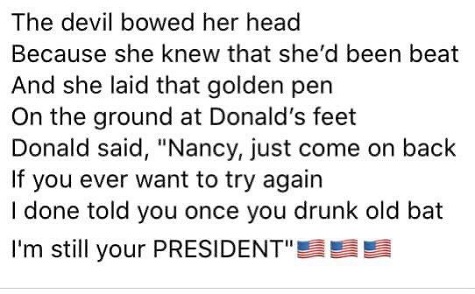 Who Dis: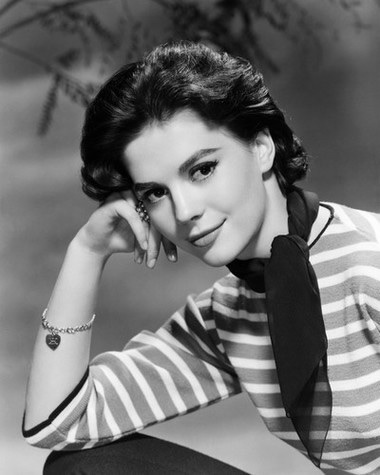 Photo 2
Photo 3
Photo 4
Photo 5
Photo 6


For the 'Ettes: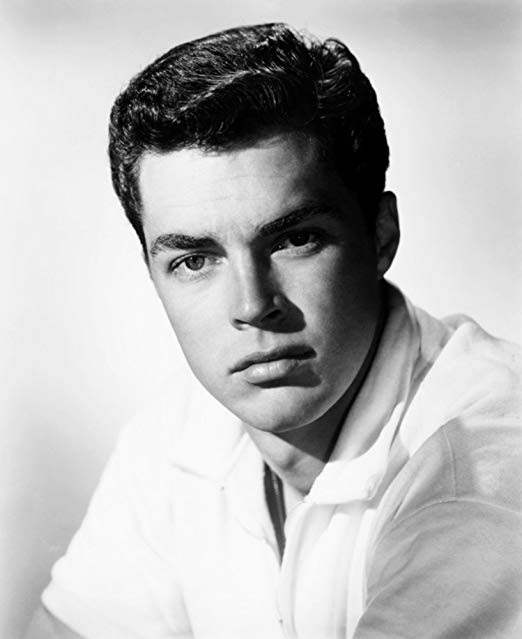 Photo 2
Photo 3
Photo 4
Photo 5


Wednesday's celebs: Robert Cummings and Deanna Durbin, who were in the film It Started With Eve, also Three Smart Girls Grow Up and Spring Parade.


Today's Edition Of The Morning Rant Is Brought To You By Donald Trump's 22-Layer Chocolate Cake of Winning: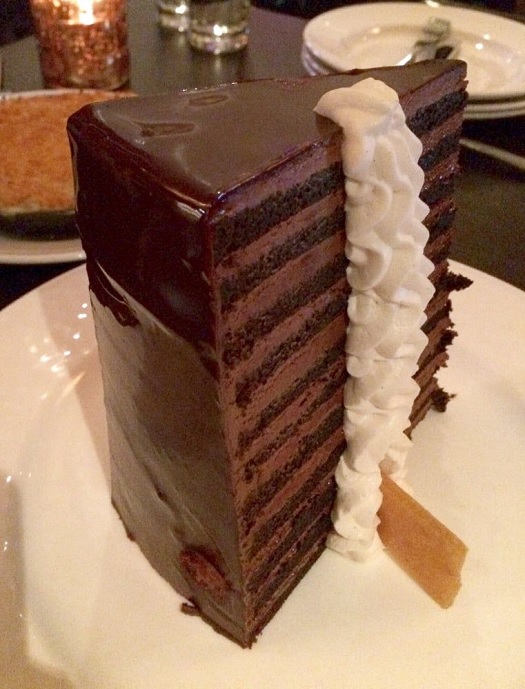 posted by OregonMuse at
11:06 AM
|
Access Comments