« The Occasional Fishing Thread, What's In a Name Edition
[Bandersnatch]
|
Main
|
EMT 02/08/20 »
February 08, 2020
Saturday Overnight Open Thread (2/8/20)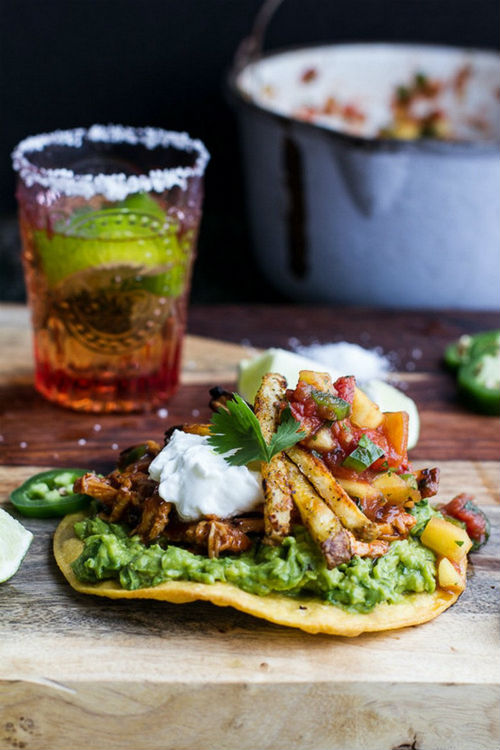 ***
The Saturday Night Joke

"Life is not the way it's supposed to be - it's the way it is. The way you cope with it is what makes the difference."

After his plane was hit and he was forced to eject, the Marine Corps fighter pilot finally regained consciousness. He was in a hospital, in a lot of pain.

He found himself in the ICU with tubes/IV drips in both arms, a breathing mask, wires monitoring every function and a nurse hovering over him, looking worried. It was obvious he was in a life-threatening situation.

The nurse gave him a serious look, straight into his eyes. Knowing he was not only a fighter pilot, but a Marine, she spoke to him softly and slowly, enunciating each word: "You may not feel anything from the waist down."

Somehow he managed to mumble in reply, "Can I feel your boobs, then?"

And that, my friends, is a real positive attitude.
(H/T Legally Sufficient)
***
If you're going to be a dumb shit. Don't star on Social Media.

A bodybuilder who claimed an accident left him scared of heights was exposed when a video emerged of him careering down Europe's highest waterslide.

Ben Bardsley, 38, of Stockport, Greater Manchester made a personal injury claim after falling into a pond in 2015.

He said it left him with a fear of heights and unable to lift weights.

His case was dismissed as "nonsense" at Manchester County Court after footage was shown of him being propelled 108ft (33m) down the Verti-Go in Spain
***
The Ace of Spades, a smart military blog. Real or Fake? You decide. Either way, it's funny.
(H/T Hrothgar)
***

Good bye true and trusted friend. Mickey of Aliquippa, Pennsylvania died too young and must have been one hell of a guy.

This Reddit user shared photos of hundreds of FedEx drivers who had commemorated a fallen employee. Mickey passed away at just 54 years old. The Aliquippa, Pennsylvania, man had left an enormous impact on many people around him, including his FedEx colleagues in the Pittsburgh area. He was a guy who would give $5 to a new kid just to be nice.

They rounded up about 100 trucks to surprise his family with a FedEx funeral procession. What a great gift of respect to give to their fellow friend/co-worker's family.
***

Just another reason why snow isn't the worst thing in the world.
***
***

What a sad existence. Going through life perpetually offended. Stop calling your pets, "pets".


After performing a little research, I found that the word "pet" comes from the Scottish Gaelic "peata," which means "tame animal."

However, People for the Ethical Treatment of Animals (PETA) is urging people to put an end to the use of the word "pet," as they deem it derogatory and demeaning to the animal. You heard that right.
***

The Blue Wall Doesn't appear to be coming down soon anytime in Aurora, CO.

AURORA, Colo. -- The Aurora police officer found drunk and unconscious while armed and on-duty in his patrol car will not face criminal charges after a review by the 18th Judicial District Attorney's Office.

"I am incredibly frustrated with an agency that I put a great deal of trust in," said DA George Brauchler.

"I think that they are an incredible law enforcement agency. I think it's embarrassing for the 99.9 percent of men and women there that they have to go through the community with this kind of thing hanging over their head," he said.

Despite all of the public information known about the incident, including details of Meier having a blood alcohol level that was more than five times the legal limit and that he admitted to drinking vodka before getting behind the wheel, Brauchler said he would not be able to use much of that evidence at a trial.
***

The Super Bowl. Quite the economical impact.

Miami strippers wade through piles of cash after Super Bowl parties

Miami strippers were the real winners of Super Bowl LIV.

Pole dancers were seen wading through ankle-deep piles of cash during one of a slew of game-day bashes of debauchery — some of which drew celebrities toting boxes full of bills, videos show.

Miami strippers say they got screwed out of huge Super Bowl tips
The floor of one unnamed jiggle joint appears blanketed by dollar bills as nearly nude exotic dancers saunter alongside stages in G-strings and heels, according to a video on Instagram.

Music star Post Malone — who was filmed reaching into a cardboard box while grinning and giving away giant stacks of cash — was among the patrons who made it rain extra hard during another one of the in-club parties in the Magic City.

"Let me get one!" one-strip club patron is heard shouting at the rapper, who then hands out a 6-inch-tall stack of moolah from a cardboard box.
***
The ONT Is Always Looking Out For You TM

Is It Legal To Sleep In Your Van?

As the #vanlife movement continues trending on social media, more and more people have decided to trade in their standard houses for a home on wheels.

While living in a van can offer you the freedom to travel the world, it also comes with its own set of unique challenges.

For me, one of the hardest parts of living in a van is finding places to sleep each night without waking up to a ticket on the windshield. I've even been kicked out of a parking spot at 1 am because I didn't know that there was no overnight parking allowed!

Stories like these from myself and other van dwellers often raise the question to new travelers: is it legal to live in your van?
***
The ONT Musical Interlude


Here's a blast from the past...................

***

It appears this marriage is kaput. Shocking. Genius Award Winner.

-Pamela Carr's husband delivered some stunning news Sunday morning: He wanted a separation after nine years of marriage.

The 68-year-old Carr's response was equally shocking: She pulled out a taser and repeatedly zapped her 73-year-old spouse, Florida cops allege.

As the couple argued over the separation, Carr "pulled out a taser and drive stunned him several times," according to a criminal complaint charging Carr with aggravated domestic battery, a felony.

The court filing does not indicate whether Carr's husband was injured as a result of the tasing in the couple's Clearwater home. Carr, police say, admitted to tasing her husband, but "claims it was in self defense."
***

Tonight's ONT has been brought to you by Conditions of Employment.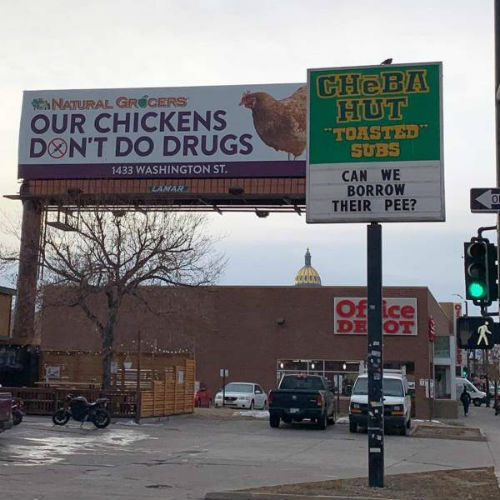 Notice: Posted with permission by the Ace Media Empire and AceCorp, LLC. some hamsters with a bong.

posted by Misanthropic Humanitarian at
10:03 PM
|
Access Comments