ę Oh No: Rush Limbaugh Just Announced He Has Advanced Lung Cancer
|
Main
|
Is Sundown Joe About to Get His Clock Cleaned in Iowa? Ľ
February 03, 2020
Trump Dubs Mike Bloomberg "Mini Mike," Says He's Trying to Get A Hidden Lift Set Up Behind Podium to Hide His Shortness; Leftwing Media Then Can't Stop Talking About How Short Bloomberg Is
@realDonaldTrump

Mini Mike is part of the Fake News. They are all working together. In fact, Bloomberg isn't covering himself (too boring to do), or other Dems. Only Trump. That sounds fair! It's all the Fake News Media, and thatís why nobody believes in them any more.

@realDonaldTrump

Many of the ads you are watching were paid for by Mini Mike Bloomberg. He is going nowhere, just wasting his money, but he is getting the DNC to rig the election against Crazy Bernie, something they wouldn't do for @CoryBooker and others. They are doing it to Bernie again, 2016.

@realDonaldTrump

Mini Mike is now negotiating both to get on the Democrat Primary debate stage, and to have the right to stand on boxes, or a lift, during the debates. This is sometimes done, but really not fair!
@piersmorgan

Donald Trumpís got the whole of America talking about whether Michael Bloomberg is so small heíll need to stand on a box for TV debates. This is indisputably a form of genius, stable or otherwise.
Jim Acosta

@Acosta
The father of the Constitution President James Madison was 5' 4"
https://www.google.com/search?q=james%20madison%20height Ö
And of course egg-shaped Jeff Zucker Sextoy Brian Stelter had to get in on the action: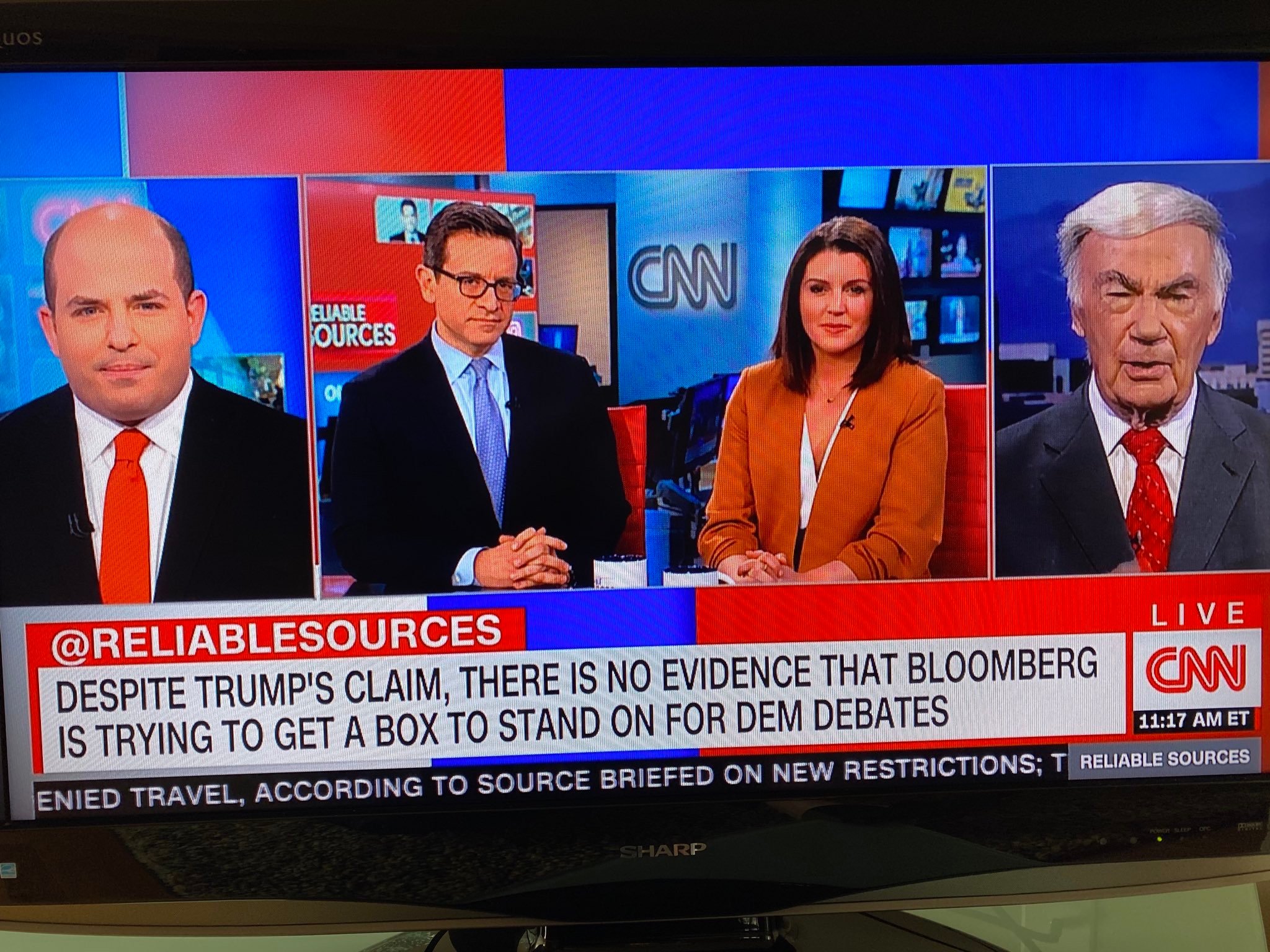 I'm still baffled by this "without evidence" locution from CNN, the sleazy propaganda outfit that ran a Hillary-funded conspiracy theory for four whole years.
But meanwhile, Trump repeats something he's heard about someone he doesn't like -- which is CNN's only criterion for newsworthiness -- and it's a foul?
I do enjoy Trump making his yapping bitch-dogs at CNN chase the newest rumor.


posted by Ace at
04:50 PM
|
Access Comments