« With Biden Apparently "Imploding," Democrat Liberal Establishment Starts Spinning Caucus as No Big Deal Anyway
Update: State Party says it will do a "quality control" check; may not release results tonight
|
Main
|
The Morning Report - 2/4/20 »
February 03, 2020
Monday Overnight Open Thread (2/3/20)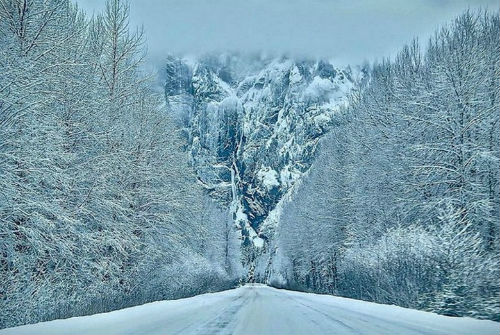 ***
The Quotes of The Day

Quote I

......what they really are afraid of is that this president, unfettered without a conviction, means that he's going to be doing a lot more stuff that was subject to impeachment because that's what this guy is. He believes he's king now. I think our country is in great danger. Sen. Mazie Hirono (D-HI)

Quote II

The movement for gun control must strike hard with a new strategy. Repeal of the Second Amendment is not only right, but realistic. It would break open the political logjam and open a path for the comprehensive, national gun control and safety measures that have eluded the American people for so long. None of these measures would confiscate firearms or stop Americans from using guns for hunting, sports shooting, antique collecting, or legitimate self-defense. American University professor of history Allan J. Licthman

Quote III

There is an old cliché that speaks perfectly to the societal dangers inherent when the individual does not feel the responsibility of ownership: "No one ever washes a rented car." Liberal cities are strewn with the abandoned, rusted hulks of rented cars, their rotting carcasses a blight on the landscape, indisputable testimony to failed Democratic policy. Steven Feinstein

Quote IV

Donald Trump's appearance on the national stage has done a few things, but perhaps his most important and long-lasting success is the pulling back of the curtain. We see in its naked, pus-filled and evil glory the deep state, the corruption of our central government and the embarrassing lack of gravitas and wisdom among those who preen and crow and brag about how special and wonderful and elite they are. CBD
Don't comment on old threads. Or you will end up banned.
***

One day in 1989 I was driving around. I switched from FM to AM on the car's radio dial. Here was this guy Rush Limbaugh. Hell, I had never heard of him. But, he had my attention and I thought to myself. "This guy is saying exactly what I am thinking." My wife and I even traveled a couple of hours to Milwaukee to see his 'Rush To Excellence Tour'.
The man who revitalized the conservative movement has been diagnosed with advanced lung cancer.

Radio talk show host Rush Limbaugh made an emotional announcement Monday that he has been diagnosed with advanced-stage lung cancer.

Calling it the "most difficult day in recent memory," Limbaugh said he doesn't like to make the program about him, but the diagnoses has been confirmed by doctors and he felt obligated to his great fan base to share the sad news.

"So, I have to tell you something today that I wish I didn't have to tell you," he said. "It's a struggle for me, because I had to inform my staff earlier today. I can't help but feel that I'm letting everybody down with. The upshot is that I have been diagnosed with advanced lung cancer."
Prayers up for you Rush from the Mis. Hum. family.
***

Capt. Bill, Jonah & the rest of the NeverTrumpersTM hardest hit.
🚢 🚢 🚢 🚢 🚢
***

I can't believe this. California prison system forbids Super Bowl party for its misunderstood citizenery.

ALAMEDA COUNTY, Calif. (KTLA) -- Jail deputies in a San Francisco Bay Area jail confiscated 200 gallons of prison-made alcohol inmates were making for a Super Bowl party, according to sheriff's officials.

Deputies found the liquor Saturday at the Santa Rita Jail in Dublin before Super Bowl Sunday, the Alameda County Sheriff's Office said Monday.

Known as "pruno," the illicit alcoholic beverage is fermented from leftover fruit, sugar and juice with a little bread to provide the yeast and made in sealed plastic bags.
***

The Iowa caucuses are tonight. I wonder if there will be any monkey business taking place tonight.

Conservative watchdog group Judicial Watch on Monday announced that eight Iowa counties have more voter registrations than eligible voters.

There are at least 18,658 extra names on the voter rolls in Iowa, Judicial Watch reported.

The watchdog group also reported that Polk County has an unusually high rate of 95.9% of total eligible voters registered.

Via Judicial Watch:

Judicial Watch announced that eight Iowa counties have more voter registrations than their eligible voting-age population. According to Judicial Watch's analysis of data released by the U.S. Election Assistance Commission (EAC) in 2019 and the most recent U.S. Census Bureau's five-year American Community Survey, eight Iowa counties are on the list of 378 counties nationwide that have more voter registrations than citizens living there who are old enough to vote, i.e., counties where registration rates exceed 100%. These 378 counties combined had about 2.5 million registrations over the 100%-registered mark. In Iowa, there are at least 18,658 "extra names" on the voting rolls in the eight counties at issue.
***

326 days until Christmas. Here's a chance to make some money on the side for those Christmas presents.

Indonesian officials are offering a monetary reward to whoever manages to remove a motorcycle tyre from the neck of a 13-foot-long crocodile.

The full-grown crocodile has reportedly been wearing the tire around its neck since 2016, but authorities in Palu, the capital of Central Sulawesi, are worried that it may end up strangling the reptile, so they are turning to the public for help. In 2018, conservationist and "animal whisperer" Muhammad Panji tried to remove the tire, and later that year the local conservation office tried luring the 4-meter-long crocodile with food. Both attempts proved unsuccessful so Palu officials are now hoping that brave locals can do the impossible for an unspecified cash prize.
***
WHO Director General Tedros Adhanom Ghebreyesus, is in hot water.

Amidst the Wuhan coronavirus outbreak, there has been plenty of skepticism about the World Health Organization's handling of the epidemic thus far. That skepticism has now grown into a call for the WHO Director General to resign, in the form of a petition with over 200,000 signatures.

Notably, the World Health Organization engaged in a press conference last week where WHO Director General Tedros Adhanom Ghebreyesus praised China repeatedly for the job they were doing in containing the virus.

To some on social media, the conference immediately smelled like the WHO carrying the party line for China's government instead of exercising real world cautions about the quickly spreading epidemic.
***

Is Alfred Nobel rolling in his grave?

Greta Thunberg, the 17-year-old teenage climate activist who has garnered international attention for making apocalyptic predictions about the fate of the environment, has been nominated for the 2020 Nobel Peace Prize by two Swedish legislators.

Jens Holm and Hakan Svenneling, members of Sweden's Left Party, said Thunberg "has worked hard to make politicians open their eyes to the climate crisis," citing her efforts at "reducing our emissions and complying with the Paris Agreement is therefore also an act of making peace," according to The New York Post.
Every year it becomes more and more of a joke, the JEF and now the bug eyed retard.
***

Well, this isn't good news. Airports don't meet safety expectations.

Only three of the world's Top 100 international airports pass basic security checks, according to a report published last week by cyber-security firm ImmuniWeb.

The three are the Amsterdam Schiphol Airport in the Netherlands, the Helsinki Vantaa Airport in Finland, and the Dublin International Airport in Ireland.

According to ImmuniWeb, these three "may serve a laudable example not just to the aviation industry but to all other industries as well."

The three are the only airports that passed a long list of security tests that involved checks of their public websites, official mobile applications, and searches for leaks of sensitive airport or passenger data in places like cloud services, public code repositories, or the dark web.
***

Practice could make perfect..........

***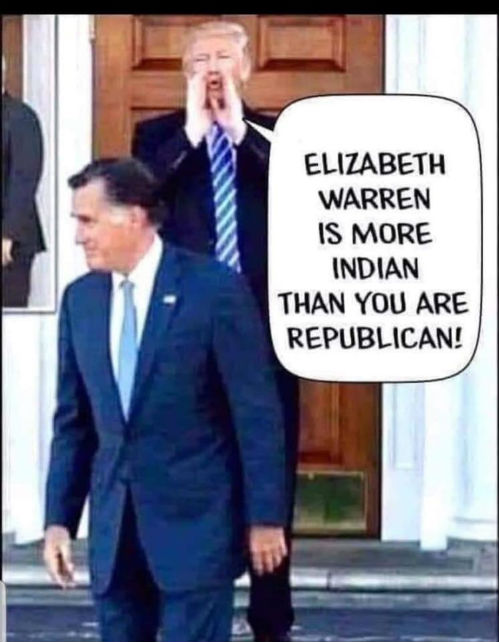 ***

I don't have one of these "personal assistants". And if I did, I wouldn't use it for first aid help.

If you've fallen and you can't get up, your smart assistant is probably not the best way to ask for help.

A new study from the University of Alberta, published Tuesday in the medical journal The BMJ, tested smart assistants Siri, Cortana, Alexa, and Google Assistant on their ability to respond helpfully to first aid questions. While Google Assistant and Amazon's Alexa way outperformed Apple's Siri and Microsoft's Cortana, the results as a whole were underwhelming.

The researchers asked all of the smart assistants 123 questions on 39 first aid topics such as heart attacks, poisoning, and nose bleeds.

Google Assistant and Alexa recognized the topics over 90 percent of the time, and gave accurate and helpful responses in about half of those instances.

Meanwhile, Siri and Cortana's responses were so poor that it "prohibited their analysis."

"Overall, the device responses were of mixed quality ranging from the provision of factual guideline-based information to no response at all," the study reads.

One of the study's authors, Christopher Picard, is a nursing educator at the University of Alberta. He told the Canadian Broadcasting Corporation (CBC) that he had received a smart assistant as a gift, and was playing around with it in the ER when he started wondering about how helpful the devices would be in an emergency.
***

Be careful for what you wish for, Dick.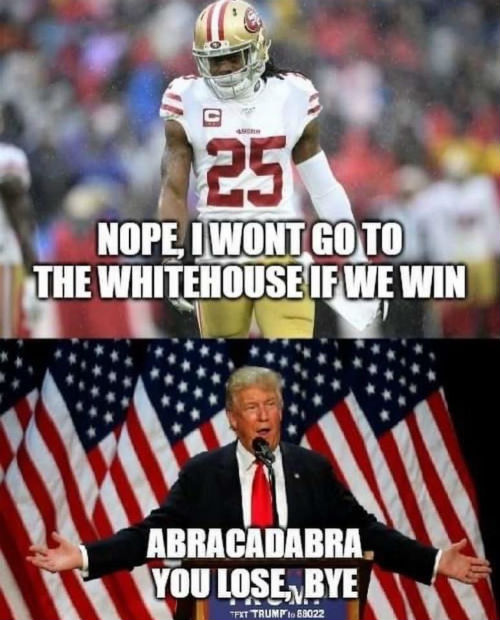 More Super Bowl news. Coach Andy Reid has fullfilled his bucket list.
***

Genesis 3:17, "Then to Adam He said, "Because you have heeded the voice of your wife, and have eaten from the tree of which I commanded you, saying, 'You shall not eat of it': "Cursed is the ground for your sake; In toil you shall eat of it All the days of your life."
Work—the Tragedy of Our Age


A Gallup poll found that 85 percent of people hate their jobs. Business schools would say that this is due to poor strategy, poor leadership, or poor innovation. Nothing that cannot be fixed with an MBA degree. The real explanation is much simpler, however: 85 percent of people hate their jobs because, given the choice, they would never do them in the first place. Twenty years ago, I applied to a business school. A good one. Actually, one of the best. When the acceptance letter arrived, I was convinced that I'd been admitted under some female quota, as my abilities are perfectly average. Then I started the course and realised that so were everyone else's. No one in my class was especially bright. Or if they were, it was of the topical, tactical sort of intelligence—one that allows a person to see the different angles but somehow totally miss the point. The course itself was akin to vocational training: two months of accounting, two months of strategy, two months of marketing, and then off you go, ripe and ready for the office. Sorry, for leadership—which is telling other people in the office what to do.
***

Did you see peepsqueak Mike Bloomberg's Super Bowl commercial? I didn't. But, Nick Gillespie of Reason.com did and he's not impressed.


Mike Bloomberg Just Lost My Vote With His Super Bowl Ad

The billionaire former three-term mayor of New York panders to Democratic loyalists rather than laying out a vision for a prosperous, tolerant America.

Many Americans will basically be meeting Mike Bloomberg for the first time today, when the billionaire former three-term mayor of New York City drops an ad costing a reported $11 million during the Super Bowl. Despite have served in office first as a Republican and then as an independent, Bloomberg is now running for the Democratic presidential nomination. He's not exactly unknown (he even once had a funny cameo on Curb Your Enthusiasm), but he's hardly as familiar to most voters as Joe Biden, Bernie Sanders, Elizabeth Warren, or Donald Trump.

But based on his commercial, which is about gun violence in America, Bloomberg has already lost my potential vote. Let me explain.
***
The ONT Musical Interlued
On this day: 3 Feb 2010
AC/DC singer Brian Johnson, joined a growing group of critics of Bob Geldof and U2 singer Bono over their very public charity work, saying they should stop lecturing audiences about charity work and instead do their good deeds in private. Johnson said "When I was a working man I didn't want to go to a concert for some bastard to talk down to me that I should be thinking of some kid in Africa. I'm sorry mate, do it yourself, spend some of your own money and get it done. It just makes me angry. via thisdayinmusic.com

&&&


22 year old Buddy Holly, The Big Bopper and Ritchie Valens, aged 17, died in a crash shortly after take-off from Clear Lake, Iowa, the pilot of the single-engined Beechcraft Bonanza plane was also killed. Holly hired the plane after heating problems developed on his tour bus. All three were travelling to Fargo, North Dakota, for the next show on their Winter Dance Party Tour which Holly had set - covering 24 cities in three weeks, to make money after the break-up of his band, The Crickets, last year. via thisdayinmusic.com




***


Tonight's ONT has a winner in 2 different categories. Tonight's Genius Award Winner is also Tonight's Feel Good Story of The Day.

Of all the terrifying ways to die, doing so while committing a crime is maybe the most condemning. One English man found this out when he was crushed under a Vauxhall Astra while trying to remove and supposedly steal its catalytic converter.

With prices of materials like palladium skyrocketing in recent months, it's no surprise that people have been stealing catalytic converters—which pack large amounts of the raw metals—in record numbers. In fact, this can sometimes cost victims around $2,000 when it comes to replacing the component. The temptation got the best of Gary Gray in Swindon, England in November, though the news was just announced this week. Gray, 38, was found under a vehicle at a local repair shop in the town after having been crushed while trying to steal the catalytic converter, police determined.
***

Tonight's ONT has been brought to you by Brand Loyalty.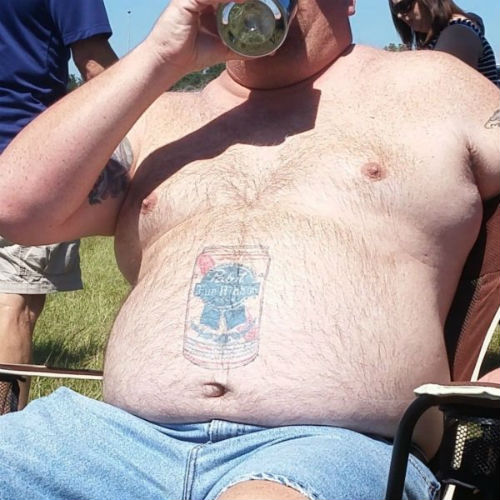 Notice: Posted with skeptical permission by the Ace Media Empire and AceCorp, LLC. This is a viable ONT.

posted by Misanthropic Humanitarian at
10:01 PM
|
Access Comments