« CoronaVirus: A Shep Smith Special Report
|
Main
|
Gun Thread: Space Force!! [Weasel] »
January 26, 2020
Food Thread: Haggis...The Other White(ish) Meat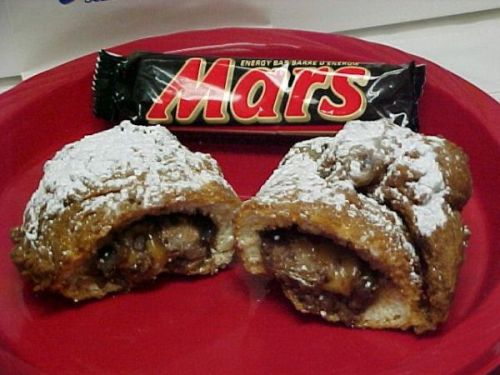 A Grace Before Dinner, Extempore
O thou who kindly dost provide
For every creature's want!
We bless Thee, God of Nature wide,
For all Thy goodness lent:
And if it please Thee, Heavenly Guide,
May never worse be sent;
But, whether granted, or denied,
Lord, bless us with content. Amen!
-- Robert Burns
If you think that Robert Burns Day is simply a vehicle for a discussion of Haggis, you would be mostly correct. And while it is Scotland's most famous dish, and one that is unfairly reviled, the Scots have a bit of a food tradition, and not just fried candy bars. And yes, I have had one or two, and they are every bit as good as one would imagine!
There is a recipe below the fold for "Cullen Skink," which is a marvelous smoked fish soup from Scotland. I have mentioned it before and I will undoubtedly mention it again, because it is easy and delicious.
It's easy to make fun of Scottish cuisine because so much of it seems so familiar to us, and that makes sense because a fair number of Americans can trace their lineage back to Scotland and England and Ireland, which share some culinary traditions, though not a common language.
But the English are doing wonderful things in their kitchens, and so are the Scots. Maybe not cutting edge stuff that, let's face it, nobody eats, but good quality traditional foods upgraded with some newer techniques and great quality ingredients.
Just take a stroll through a farmers market and you will see what I mean. It's happening here also (and has been for years)!
But back to Bobby Burns! Eat Haggis. Really. It's fantastic.
******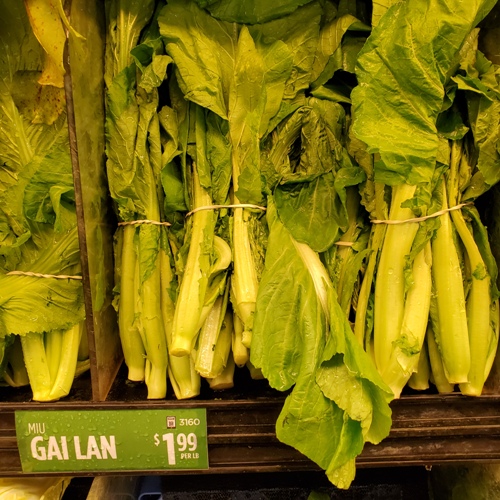 There are all sorts of varieties of these greens, which are just one species (Brassica Oleracea). I had these on Christmas Day at the oldest Dim Sum parlor in NYC, and they were pretty tasty. So when I saw them in the market a few days ago I was heartened, but as you can see, they were not in the greatest shape, so I bought baby Bok Choi instead (same species!) and cooked them using the same simple technique. And all was right and good in Chez Dildo!
They cook very quickly, and can be flavored with pretty much whatever you feel like, and not necessarily in the Chinese style. I made them with olive oil and garlic, and next time I will try it with shallots or caramelized onion.
The most common of the varieties is of course broccoli, but I think that is the least interesting of them. Those tough thick stalks are just boring. Sure, peeling the stalks makes them better, but also adds a step to what should be an effortless dish.
This isn't some revelatory food that will change your life. It's a vegetable, which means it isn't bacon or steak, so how good can it be? But it is easy and tasty and pretty cheap and a bit different than our usual fare. So give it a shot.

******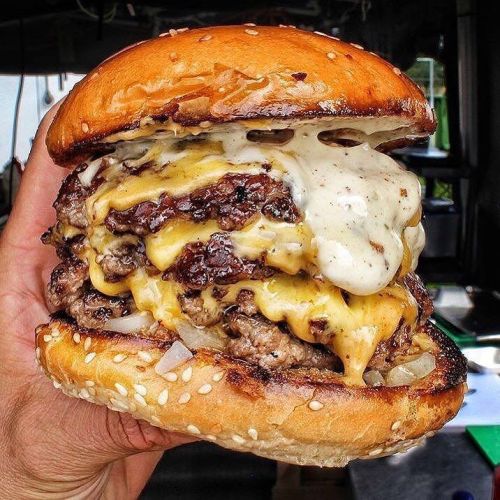 No reason other than I haven't had a good burger in a long time, and this one looks sloppy and juicy and pretty good. I would gut the bun before eating it, but aside from that nit, it looks solid.

******
There are lots of recipes, so poke a round to find one you like. The smoked haddock is easy to make if you have a smoker or a smoke box for your grill, so don't buy it. Hell, you can use cod if necessary, and that is everywhere.
Cullen Skink - A traditional Scottish Smoked Haddock Soup
It's a perfect meal for a cold and blustery winter night, or July in Scotland.
******
One of the many conceits of much of the professional food world is that simple cooking needs to be upgraded and modified (by them) to rise to the level of excellent. But that simply isn't so.
Corn Bread Casserole
There is nothing in this recipe that the greatest chefs in the world can get that you can't, and I'll bet that your supermarket frozen corn is better than all but the best high summer fresh corn.
This is good food, easy to make, has no expensive ingredients or weird techniques, everybody has the pan you need, so what's not to love?

******
I tried it this morning...
Baking Powder Is the Secret to Perfect Scrambled Eggs
...and son of a bitch! it works!
******
Obligatory Super Bowl Recipe
Queso, Not From a Jar
It looks pretty good, although I think the stuff out of the jar or from the Velveeta package recipe is fine eating.
Speaking of which...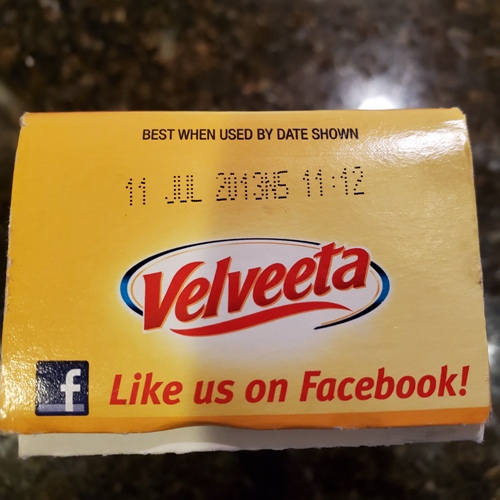 And thus is ushered in a new era on the (almost) World Famous Food ThreadTM...Beat Dildo's "oldest food" record and get a two year Platinum Membership with ampersand utility and Troll-B-Gon.
Send photographic proof to the email address at the end of this screed.

******
Food and cooking tips, Large-breasted Muscovy ducks, well-marbled NY strips, bartenders who use vermouth in Martinis, crisp bacon (although I am moving toward less crisp), thick and fluffy pita, and good tomatoes that aren't square, pale pink and covered with Mestizo E.coli:
cbd dot aoshq at gmail dot com
. Any advocacy of French Toast with syrup will result in disciplinary action up to and including being
nuked from orbit.
And yes, shaking a Manhattan is blasphemy...it's in the Bible!
Addendum KT tells me that Bok Choi is actually Brassica Rapa so I was completely wrong about them all being one species. But it serves you right for reading the content. That's for amateurs.
&topic=world_news">

posted by CBD at
04:00 PM
|
Access Comments