« Is This Something?
|
Main
|
The Morning Report - 1/21/20 »
January 20, 2020
Monday Overnight Open Thread (1/21/20)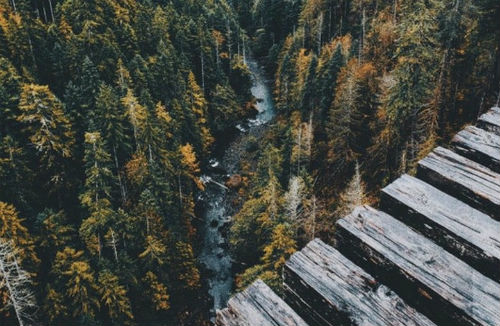 ***
The Quotes of The Day

Quote I

"If that was the end of it and you could guarantee that, I'd be very happy. This is a lady with a compulsion. Hopefully, she understands the extreme penalty she'd be under if this does reoccur. You get cynical after a while." Gordon Holness

Quote II

Anybody know what the deal is with gay men and the formality they seem to prefer in names? Maybe your experience is different, but every gay man I have ever known – and remember, I lived in San Francisco just off Castro Street for several years – wanted to be called Robert, or Michael, or James. Never Bobby, Mike or Jimmy. A notable exception would be Pete Buttigieg. Though, I suppose if you are a gay man and Butt is already part of your name, adding Peter to the mix would be a bridge too far.Ammo Grrrll

Quote III

"The evil of the world is made possible by nothing but the sanction you give it." Ayn Rand

Quote IV

"It comes as no surprise that folks are upping the ante now for Australia," "The philanthro-porn we're seeing now is another innovative way to grab the attention of donors who otherwise might remain apathetic." Melanie Ulle, CEO of Denver-based Philanthropy Expert

Quote V

McSally laid out that simpering microphone jockey and showed that maybe she can take the fight to her gun-stealing, socialist-tolerating astronaut opponent and keep our seat.

Fredocon cruise director Bill "Ahoy" Kristol and the usual suspects wet themselves over her show of awesomeness – as a conservative, that's a mighty credibility boost right there. By the way she owned her play and milked it for earned media afterwards, it looks like she figured out that she's got zero chance if she's just another GOP weenie too frightened by the over-paid, under-successful consultant class suits surrounding her to toss a haymaker at some punk reporter. It's about time. Kurt Schlichter

Quote VI

"Mr. Hoyer from Maryland ... made a very revealing statement for anybody who's concerned about Constitutional rights -- and especially for me -- even those of my Democratic counterparts who worry about their communities, where they discuss police action and rights being violated,"Rep. Doug Collins (R-GA)
Quote VII

UNKNOWN MALE: "The reason I'm out here is that I do not support in any way, shape, or form Governor Northam and the Democrats' gun control. What I also don't support is the fact that every news piece you've seen on this, this weekend they always brought the issue of race as though it's nothing but white, rednecks and hillbillies out here who care for the Second Amendment. When actually black Americans, Asian Americans Hispanic Americans, Americans in general care about the Second Amendment. I work at a gun store part time and I can tell you that the number of customers I see of all races, all colors, all creeds who care about the Second Amendment and who just want to peaceably live their lives, enjoy their rights and the Second Amendment. So that's why I'm out here. And main — big media, mainstream media, be damned. If you take a good look at me you can see I'm a black American and all I'm out here for is to enjoy in my Second Amendment rights. That's why I'm here." Unknown male in VA

Quote VIII

If we are not careful, our colleges will produce a group of close-minded, unscientific, illogical propagandists, consumed with immoral acts. Be careful, 'brethren!' Be careful, teachers!" Martin Luther King, Jr.
***
As I write this ONT the Lobby Day (Advocacy Day) has not occurred in VA yet. Bitter Clinger has submitted this video.....LANGUAGE WARNING


Virginia follow up..............
Well done common sense, Constitution loving Virginians.
More than 20,000 people converged in the streets of Richmond, Virginia, on Monday to protest their right to bear arms in the face of swingeing state gun control laws set to be enacted later this year.

They started arriving before dawn – army veterans, stay-at-home-moms, attorneys, welders, democrats, republicans – united under banners defending the second amendment and, they believe, a constitution under attack.

And many of them came with their guns: AR-15s, long-guns and handguns. Governor Ralph Northam had issued a ban on a list of weapons including guns on Capitol Grounds but though the official rally was confined to a steel pen in the grounds sloping up to Virginia State Capitol, there were more people outside that perimeter and outside the scope of the ban.
***
The EU is a swamp. Officials have no idea how the real world works. Every day folk in Ireland and Germany are pissed.

Berlin and Dublin were ground to a halt in the past 48 hours amid growing outrage at EU regulations. Furious agricultural workers and farmers shut down roads across both Germany and Ireland in fear that environmental regulations are hurting their jobs. Thousands of farmers took part in the protest in Germany, as several hundred tractors blockaded main roads in Bavaria, Baden Württemberg and Bremen, as well as the German capital.

he Berlin mayor, Michael Müller, recognized that it was a "burden for Berlin," but "the farmers have their point of view".

He added that locals would "have to tolerate" the upheaval.

The rallies coincided with Berlin's Green Week, a food and agricultural fair which starts on Friday, which has often attracted huge waves of protests in recent years.

Farmers across Europe are increasingly alarmed about the future of the agricultural and environmental policy, following the EU's £852bn Green New Deal policy.
***

It sounds as if Virginia is an open primary state. Operation Chaos anyone? Hugh Hewitt is voting for Bernie in the Dem primary there.

Conservative talk radio host Hugh Hewitt announced that he planned to back Sen. Bernie Sanders in the Virginia Democratic primary because "he's authentic."

"Because Virginia allows early voting and because I don't know where NBC or Salem will have me on March 3, I'm voting this week, and because it's Virginia, I get to vote in the Democratic primary," Hewitt explained Sunday on Meet the Press. "I'm voting for Bernie Sanders. And I think a lot of people will because he's authentic."

The conservative host clarified that he was not planning to vote for the independent Vermont senator in the 2020 general election and will instead support President Trump.

"I want a clear choice between the authentic, traditional socialist and all the people who just pretend to be," Hewitt said about the rest of the Democratic field.
***
There is napping and then there is napping hibernation. Scientists are researching human hibernation.

Bears may be the most famous example, but they aren't the only animals capable of hibernating.

Various types of squirrels, bats, and even birds can also lower their bodies' core temperatures, putting themselves in a state of dormancy for weeks or even months at a time — and one day, humans could join them on that list.

"We couldn't find any showstoppers, any reason it wouldn't be possible," John Bradford, an aerospace engineer researching human hibernation for NASA, recently told The Atlantic.

Bradford's NASA work should clue you into one of the reasons scientists are so interested in human hibernation: it could be useful for deep-space travel.
***
I've given up on attempting to figure out what makes people tick. More apps, more loss of privacy and perhaps freedom.

An app that is supposed to be a fun activity for dashcam users to broadcast their camera feeds and drives is actually allowing people to scrape and store the real-time location of drivers across the world.

BlackVue is a dashcam company with its own social network. With a small, internet-connected dashcam installed inside their vehicle, BlackVue users can receive alerts when their camera detects an unusual event such as someone colliding with their parked car. Customers can also allow others to tune into their camera's feed, letting others "vicariously experience the excitement and pleasure of driving all over the world," a message displayed inside the app reads.
***

OK, I get it. This next link comes from Slate. Evil bastard Tech companies rated.

The Evil List
Which tech companies are really doing the most harm? Here are the 30 most dangerous, ranked by the people who know.


Maybe it was fake news, Russian trolls, and Cambridge Analytica. Or Travis Kalanick's conniption in an Uber. Or the unmasking of Theranos. Or all those Twitter Nazis, and racist Google results, and conspiracy theories on YouTube. Though activists, academics, reporters, and regulators had sent up warning flares for years, it wasn't until quite recently that the era of enchantment with Silicon Valley ended. The list of scandals—over user privacy and security, over corporate surveillance and data collection, over fraud and foreign propaganda and algorithmic bias, to name a few—was as unending as your Instagram feed. There were hearings, resignations, investigations, major new regulations in Europe, and calls for new laws at home. There was an industry that insisted it now valued privacy and safety but still acted otherwise. There was WeWork, whatever that was.
***
The ONT Musical Interlude
Born on this day: 20 Jan 1952
Paul Stanley, guitarist and singer with American hard rock band Kiss who had 1976 US No.11 album Rock and Roll Over which spent 26 weeks on the chart and the 1987 UK No.4 single 'Crazy Crazy Nights'. Kiss have been awarded 24 gold albums to date, the most of any American rock band - selling more than 40 million albums. Stanley established The Starchild character for his Kiss persona. via thisdayinmusic.com
&&&
On this day: 20 Jan 1988
The Beatles were inducted into the Rock and Roll Hall of Fame. George Harrison, Ringo Starr and Yoko, Sean, and Julian Lennon all attend. Paul McCartney did not attend, sending instead a letter stating that continuing business differences with the other ex-Beatles was the reason for his absence.
What a Dick.
***
Some people are oblivious. And others are just plain Genius Award Winners.

A customer at a supermarket in South America faced the wrath of disgruntled employees when they parked their car in the wrong spot.

According to Fox News, the driver parked their small Peugeot 208 hostaback in the shopping cart area of a COTO shopping centre in Temperley Argentina, in the Buenos Aires province.

That's a top score in the being-a-jerk department, so employees responded by putting the shopping carts in their rightful spot anyway, all around the vehicle, boxing it in.
***
Chic-Fil-A corporate may be changing. However, their employees are still top notch. Tonight's Feel Good Story of The Day.

Chic-Fil-A Employees Rescue Family From Storm


The internet is full of stories of Chick-fil-A employees going above and beyond to serve their customers.

An Alabama woman's recent Facebook post about her local Chick-fil-A has been shared more than 14,000 times.
***
Weekly commenter stats for week of 1-19-20

Top 10 commenters:
1 [660 comments] 'TheJamesMadison, 003 with a License to Kill' [92.64 posts/day]
2 [467 comments] 'Insomniac - Ex Cineribus Resurgo'
3 [436 comments] 'Christopher R Taylor'
4 [420 comments] 'rhennigantx'
5 [415 comments] 'Commissar Hrothgar'
6 [409 comments] 'garrett'
7 [375 comments] 'rickb223'
8 [368 comments] 'Mike Hammer, etc., etc.'
9 [324 comments] 'runner'
10 [321 comments] 'tubal'
Top 10 sockpuppeteers:
1 [126 names] 'Miklos, between Norway and Denmark (where the train stops)' [17.69 unique names/day]
2 [41 names] 'mindful webworker - 100-comment droll'
3 [33 names] 'National cash advance and boner pill emporiumr'
4 [31 names] 'Ha'
5 [31 names] 'Surfperch'
6 [31 names] 'Baracky O'Cracky'
7 [29 names] '18-1'
8 [29 names] 'Duncanthrax The Scholarly Austere'
9 [28 names] 'Meade Lux Lewis'
10 [25 names] 'wth'
Honorable Mention:
19 [18 names] 'ace'
***
Tonight's ONT has been brought to you by School Work.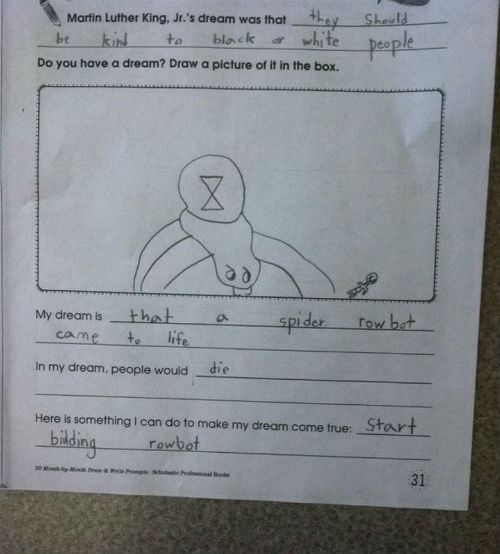 Notice: Posted with permission by the Ace Media Empire, AceCorp, LLC and Morons Anonymous. Fight crime. Shoot back.

posted by Misanthropic Humanitarian at
10:00 PM
|
Access Comments