« Sunday Overnight Open Thread (1/5/20)
|
Main
|
Mid-Morning Art Thread »
January 06, 2020
The Morning Report - 1/6/20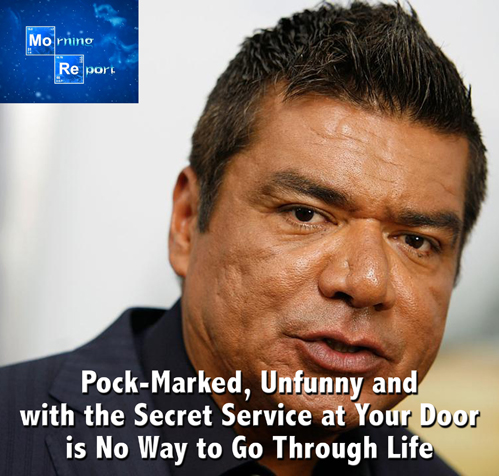 Good morning kids. Start of a new week and the fallout over the liquidation of Iran's state-sponsored terrorism mastermind Soleimani continues. First up, the Iranians have officially announced that for their part, the Obama-brokered nuclear deal is dead. Not that that deal was ever worth the pixels and ink that went into them since the Iranians have violated every codicil that allegedly was supposed to keep them in check and the previous administration intentionally drafted the thing so as to grease the skids for them to nuke up as quickly as possible. So no real surprise there. Along with the President's promise that a list of 52 strategic targets are in the crosshairs if Iran retaliates, he also slapped the Farsis as well as took a shot at Nancy Palsi, pissed off that she was not told in advance of the Soleimani strike so she could warn him, with the following message, sent via Twitter:
These Media Posts will serve as notification to the United States Congress that should Iran strike any U.S. person or target, the United States will quickly & fully strike back, & perhaps in a disproportionate manner. Such legal notice is not required, but is given nevertheless!
The Iraqi puppet regime is demanding that US and foreign troops leave the country, and in typical Trump fashion, he responded that they first have to repay us for the massive military base we built there. Heh. Meanwhile, the Farsis have posted an $80 million dollar bounty on the President's head, which, though risible, I think does constitute something bordering on an act of war? International legal eagles may weigh in for the sake of the discussion, but this is kind of getting into the weeds. This President's actions and strategy in dealing with Iran are pitch perfect. I would be disingenuous if I told you that I have not been itching to see Iran turned into a glass parking lot. But this combination of highly selective, and targeted strikes coupled with the toughest sanctions regime yet is surely going to have an effect within Iran and abroad. There is mass unrest within Iran, as well as the nations it has under its greasy thumb, namely Iraq, Lebanon and parts of Syria, and the mullahs and their proxies have killed hundreds and perhaps thousands of protesters. Additionally, the Iranian economy is in tatters and getting pulverized daily with a combination of the Trump sanctions as well as the oil market falling out from under them, and really the rest of the OPEC world... also thanks to Trump and his domestic energy policy.
If and when the regime finally does collapse, which given the situation as it stands today could very well happen some time this year, it would underscore how utterly wrong the worldview and concomitant policy conventional wisdom of the self-proclaimed elitist pinheaded, pencil-necked (heh) globalists have been since their rise at the end of the Second World War. And most especially the eight-year Obama reign of error, which made a horrible situation and diplomatic bungle exponentially worse and dangerous. Secretary of State Pompeo's assessment of having to clean up that mess is spot on, but Iran has been a cancer on America and the world for 40 years. Every President since then bears responsibility to one degree or another, especially Jimmy Carter whose abandoning of the Shah and initial protection of Ayatollah Khomeini by allowing him to return to Iran from exile in France, thereby igniting the revolution, was an incredibly catastrophic blunder. But of course, he was following the advice of his SoS Cyrus Vance and NSA Zbigniew Brzezinski. Or, in other words, TOP. MEN.
Of course, along with the President Trump's showing them up by going from victory to victory in domestic, economic and energy policy, this too will drive the Deep Staters and Foggy Bottom-feeders mad with rage.
More on the long range prognostications and ramifications both at the tail end of this section as well as in Foreign Policy.


SOLEIMANI LIQUIDATION, IRAN TENSIONS

NOTE: The opinions expressed in some links may or may not reflect my own. I include them because of their relevance to the discussion of a particular issue.
ALSO: The Morning Report is cross-posted at CutJibNewsletter.com if you want to continue the conversation all day.
Follow us on Twitter: @CutJibNews


posted by at
07:20 AM
|
Access Comments