« Mid-Morning Art Thread [Kris]
|
Main
|
Court Dismisses State Case Against Paul Manafort »
December 18, 2019
The Morning Rant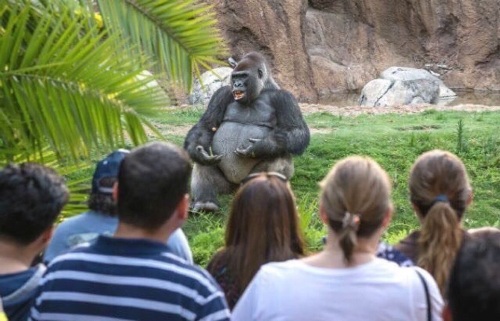 "As
ace discussed yesterday
, some NeverTrump clowns wrote an article for the NY Times coming out (surprise!) in favor of impeachment.
"It's strange, as ace pointed out, to see these idiots, whom have previously renounced any association with the Republican Party, now all suddenly claiming to be Republicans. Obviously they're doing this because 'Republicans favor impeachment' sounds more credible than 'Guys who hate Trump and who flounced out of the Republican Party because of Trump favor impeachment', which lacks 'oomph', even though it is a more accurate description.

"But nobody really cares. And that drives them crazy mad.
"Trump doesn't care. He hasn't really run in conservative circles, so he probably doesn't know who most of them are, let alone care what they think. He doesn't need them, he doesn't want them, he doesn't respect them, they provide him with no insight or guidance, and since he has spent his entire life not needing them, he's not going to start now.
"And if Trump doesn't need them, neither do we. They believe that when Trump leaves in 2024, everything will revert to the way it was before, and guys like Rick Wilson and Charlie Sykes and Max Boot and all of other NeverTrump clowns will recover their lost mojo, that is, their influential positions in conservative circles and the GOP. But I don't think this is going to happen. Trump has changed what it means to be conservative. It's more than paying the grifters, from subscribing to their periodicals, going on their cruises, listening to them speak.
"We will remember the Steve Schmidts and the Bill Kristols and the David Frenches. We will remember how they betrayed us. We will remember that they told us that voting for Hillary was preferable than voting for Trump. We will remember that they pretty much threw in with the Democrats to sabotage and destroy a duly elected President all because of Trump's mean tweets. So they can all f* right off.
"Because Trump has exposed these clowns as just grifters who hope that Pierre Omidyar will throw them a bone just like he did Cap'n Billy Kristol. They have no future in any conservative environment. They'll spend the rest of the careers with Evan MacMullin in their own private circle jerk. And making this happen was perhaps the greatest service Donald Trump could render to us."


Let's Take A Look At The Impeachment Proceedings Thus Far:



Peak Stupid: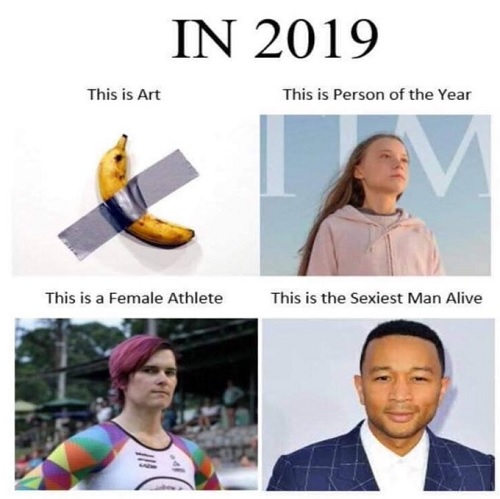 Oops: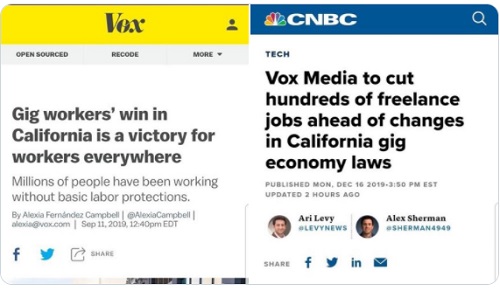 In 2019, Saying "Merry Christmas" Is A GOP Talking Point:


Another Potential Woke Flop:


Who Dis: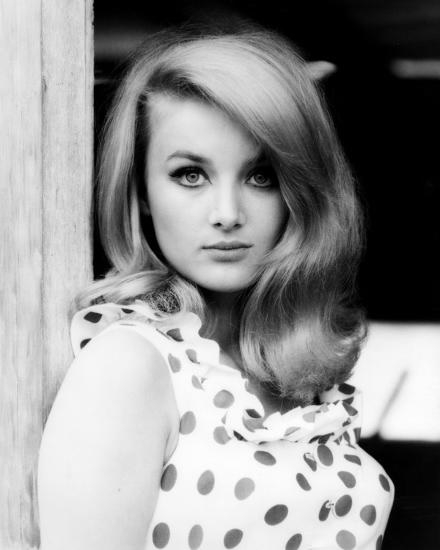 Photo 2
Photo 3
Photo 4
Photo 5


For the 'Ettes: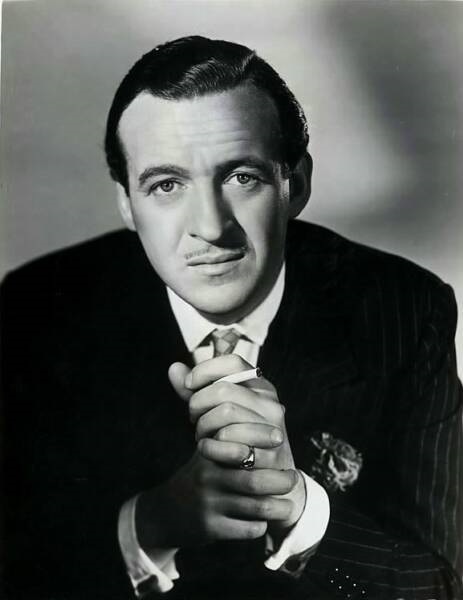 Photo 2
Photo 3
Photo 4


Monday's Celebs: Erin Gray and Gil Gerard, both from the cheesirific TV series Buck Rogers in the 25th Century.


AoSHQ Weekly Prayer List
Please send prayer requests, updates, or praise reports to Fenelonspoke at gmail.com. There will be no prayer list on December 25.
If you see a prayer request posted in a thread comment, please feel free to copy and paste it and email it to me.
Keep calm and pray on. Thank you for your prayers.
Updates and new requests:

11/5 - Pooky and Pooky's girl have had a major setback in the process to become adoptive parents. Pooky's former therapist refused to sign the recommendation form, and now their social worker wants them to withdraw from the program. They ask for prayers as they try to figure out how to move forward.

11/18 - ibguy requests prayers for healing for Jenna, the daughter of a friend and colleague, a wonderful young mother with a very serious case of MS.

11/18 - ibguy also requests prayers for healing and a return to childhood for Elena, the grand-niece of a co-worker. Elena is a 2 ½ year old girl with serious cancer/tumor, who has been in a hospital most of her life.

11/18 - ibguy requests prayers for healing and direction for his mother-in-law, Marilyn, who is 86 years old and was in a bad car accident. Marilyn is transitioning from rehab to Assisted Living.

11/20 - JG asks for prayers for resolution of best friend's marriage troubles.

11/23 - TP asks for prayers for his neighbor (Karen) who suffered a major stroke while in treatment for lung cancer.

11/23 - MM requests prayers for his mother, who was just diagnosed with her fourth bout of cancer and faces surgery the week before Christmas.

11/25 -ERF asks for prayers for his nephew, who has had a difficult life, to learn that there are family members who care and want to help him if he lets them. This morning, he lost his father in a house fire and his two dogs. About 9 years ago while he was in high school, he lost his mother (my wife's sister) to a lengthy battle with MS. They had lost their home due to medical bills and he has been a lost soul during high school and afterwards.

11/26 - Prayers for comfort for the family and friends of Rickl, at his passing from cancer.

11/27 NKG asks prayers for a friend, who seems to have a relationship with God, but needs confidence and success. His job is not very secure.

11/28 - BHG is asking for prayers for two co-workers who are contractors at risk of losing their jobs at the end of their contracts. Prayers for health and steady income and security for them.

11/30 - JR asks for prayers for someone he knows who has used up his retirement savings fighting cancer, and asks for continued health for him, and also God's strength as he starts over.

12/3 Skip's dad has pneumonia

12/3 Prayers for AverageGuy and family after death of 20 year old son by suicide

12/3-Tmitss' brother has dementia and pneumonia

12/8 Iron Mike Golf-prayers for comfort and strength for family as father has died

12/8-MyLifeisInsanity- Caring for mom with dementia, Husband had non cancerous tumor in brain and having seizures . Prayers for healing from radiation, graceful acceptance of medical situation, clear path through financial questions and difficulties after losing job as a semi driver of 25 years. Boss has been very nice and husband has another lesser paying job, but has to make a decision about retiring, looking into disability or staying with company at another position. Prayers for strength for MLIS too.

12/8 Chavez the hugo- Wife blew out knee. Surgery is 12/23. "Tough times at casa Chavez the hugo

12/8 Cheribebe-Has cancer, is also caring for elderly mother just diagnosed with cancer and dad who is also ill. Needs spiritual uplift and healing

12/8 Slapweasel-Has cancer and is caring for elderly parents

12/8 MAB asked for prayers former co-worker who is a recovering addict. He was just laid off. Need recovery and new job.

12/8 Sock_rat_eeze-Colonoscapy reversal surgery scheduled for Dec. 19th in the morning.

12/8 McKinley B, 5 month old baby diagnosed with brain cancer, needs healing

12/17 Tom Servo, father recently died, prayers for comfort and strength

12/17 Jessie, Fenelon's organist, in the hospital with a broken ankle


Praise reports:

11/18 - Tikvah sends thanks for the prayers since 10/23 - her foot wounds have been healing nicely.
12/8 Lurker "I have a cat" said they praise God for alerting them to a gas leak in their kitchen


Requests for continued prayer:

- OldDog'sinMo's wife, Slapweasel (also for an organ donor) and strength in caring for elderly parents with have memory and other issues, Cheribee, also Tami's daughter, Circa's brother,

- VNRedLeg, Scott M., Fox 2!'s friend, Mary Beth for healing from bladder cancer, Mother of a co-worker of Josephistan

- For Laura who has metastastic breast cancer and told she has 3 years to live. Flounder's MIL, continued healing from cancer.

- USNTakin and wife-he asked particularly that she have relief from pain, but strength and relief from pain for both of them.

Wednesdays are days in which mothers in the horde and anyone else says special prayers for children of horde members. Please include the grandchildren as well.
Please note: Prayer requests are generally removed after five weeks or so unless we receive an update.
This in NOT because we don't care; It's simply because of lack of space. Updates as well as thanks for answered prayer and new prayer requests are always welcome. Please feel free to copy requests which you see on the board and send them to apaslo@hotmail.com. I won't know unless someone tells me! Thank you and God bless!
Please remember the Prayer of St. Francis:
http://www.prayerguide.org.uk/stfrancis.htm


Today's Edition Of The Morning Rant Is Brought To You By Home Fried Potatoes With Ham: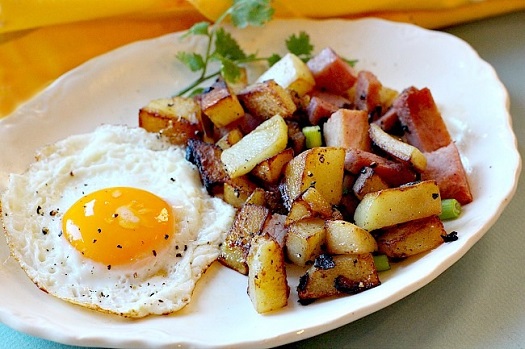 posted by OregonMuse at
11:15 AM
|
Access Comments